The Proppants market is expected to grow at a CAGR of 10.15% to reach USD 16.72 billion in 2028.
Proppants are abrasive materials that are employed in the process of hydraulic fracturing, also known as fracking, to keep fissures open in shale rock. They assist in the extraction of oil and gas by forming a channel through which hydrocarbons can flow more freely. It's widely available in different shapes, sizes, densities and qualities and play a vital role in influencing the final permeability of fissures. This process is crucial in the extraction of liquids and gas, which cannot be easily extracted through normal drilling methods.
The global proppants market size is predicted to reach over USD 13.4 billion by 2028. This can be ascribed to the improvements in fracturing technology and new drilling techniques, increasing proppants consumption per well, innovation in proppants technologies and the growing natural gas demand to ensure energy security. Besides, the rising demand for oil and natural gas in both developed and emerging economies is also likely to stimulate the market demand.
However, high cost of ceramic proppants makes it the least preferred proppants when oil prices crash. Ceramic proppants is costlier than uncoated or resin-coated proppants as it is an engineered product with more complex manufacturing process which is hampering the market growth. Soot is a toxic combination of metals and chemicals, which results in cardiovascular diseases and cancer. Furthermore, limited availability of conventional oil and gas, along with their high level of carbon emission, has led to the growth in the production of unconventional oil and gas such as shale oil & gas, tight oil & gas, and coalbed methane. Many countries have large proven reserves of unconventional oil and gas which is likely to provide lucrative development opportunities for the proppants market in the forthcoming years.
Proppants Market Scope
| | |
| --- | --- |
| Metrics | Details |
| Base Year | 2020 |
| Historic Data | 2018-2019 |
| Forecast Period | 2021-2028 |
| Study Period | 2018-2028 |
| Forecast Unit | Value (USD) |
| Revenue forecast in 2028 | USD 16.72 billion |
| Growth Rate | CAGR of 10.15% during 2021-2028 |
| Segment Covered | By Product Type, Regions |
| Regions Covered | North America, Europe, Asia Pacific, Middle East and Africa, South America |
| Key Players Profiled | Carbo Ceramics Inc.,COVIA,JSC Borovichi Refractories Plant,S. Silica Holdings Inc.,Hi-Crush Inc.,MineraçãoCurimbaba,XinmiWanli Industry Development Co.,Ltd.,Atlas Sand Company,Llc,HEXION,Schlumberger Limited |
Key Segments of the Global Proppants Market
Type Overview, 2019-2028 (USD Million)
Resin Coated Sand
Ceramic Proppants
Frac Sand
Application Overview, 2019-2028 (USD Million)
Shale Gas
Tight Gas
Coal Bed Methane
Others
Regional Overview, 2019-2028 (USD Million)
North America
Europe
UK
Germany
France
Rest of Europe
Asia Pacific
China
Japan
India
Rest of Asia-Pacific
Middle East and Africa
UAE
South Africa
Rest of Middle East and Africa
South America
Brazil
Rest of South America
Reasons for the study
The purpose of the study is to give an exhaustive outlook of the global proppants market. Benchmark yourself against the rest of the market.
Ensure you remain competitive as innovations by existing key players to boost the market.
What does the report include?
The study on the global proppants market includes qualitative factors such as drivers, restraints, and opportunities
The study covers the competitive landscape of existing/prospective players in the proppants industry and their strategic initiatives for product development.
The study covers a qualitative and quantitative analysis of the market segmented based on type and application. Moreover, the study provides similar information for the key geographies.
Actual market sizes and forecasts have been provided for all the above-mentioned segments.
Who should buy this report?
This study is suitable for industry participants and stakeholders in the global proppants market. The report will benefit every stakeholder involved in the proppants market.
Managers within the proppants industry looking to publish recent and forecasted statistics about the global proppants market.
Government organizations, regulatory authorities, policymakers, and organizations looking for investments in trends of the global proppants market.
Analysts, researchers, educators, strategy managers, and government institutions looking for insights into the market to determine future strategies.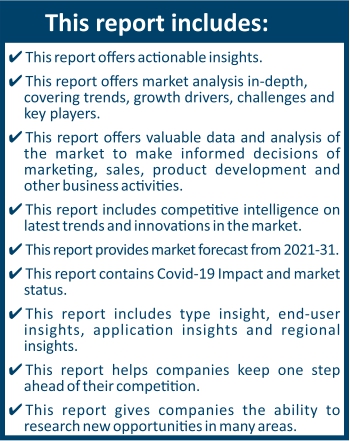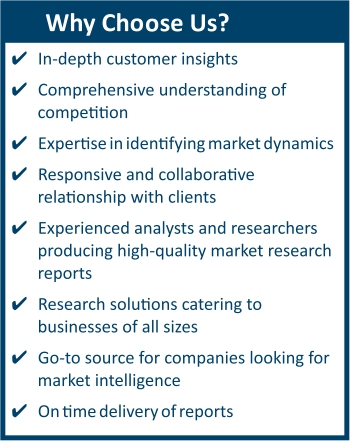 Frequently Asked Questions (FAQ) :
Proppant market is projected to be worth USD 13.4 billion by 2028, registering a CAGR of 8.9% during the forecast period (2021 - 2028).
Global proppants market segemenation by application include - Shale Gas, Tight Gas, Coal Bed Methane.
North America dominated the proppants market across the world, with the largest consumption from the United States.
Over the past few decades, the growing concern about the worsening environmental conditions has increased the demand for eco-friendly products. These environmental concerns and stringent regulations are likely to hinder the growth of the market studied. Although, COVID-19 has severely impacted the price and trade of crude oil, the industry is anticipated to witness growth in demand for proppants in the coming years, owing to the increasing number of exploration and maturing wells.
Large technically recoverable reserves in Asia Pacific coupled with increasing consumption of proppant per well is expected to act as a key market driver. In addition, the introduction of multi-stage fracturing resulting in an increased number of fracturing stages is anticipated to drive the product consumption in the near future.
However, stringent government regulations aimed at reducing hydraulic fracturing due to its hazardous environmental impact and groundwater contamination could pose a challenge to market growth. In addition, the high transportation cost of proppants is also expected to have a negative impact on the expansion. Development of eco-friendly non-phenolic resin-coated proppants and improvement in hydraulic fracturing process in terms of increasing fracture flow capacity could be major growth opportunity drivers over the forecast period.
The market is consolidated as several major market players currently hold the major market share. However, the market is expected to become fragmented in the forthcoming years as several new market players are emerging from developing countries such as India, Japan, China, and other countries.
Type segment
Based on the Type segment, the market is bifurcated into Resin Coated Sand, Ceramic Proppants, and Frac Sand. In 2020, the Frac Sand segment accumulated the maximum market share and it is likely to continue its dominance throughout the forecast years. Owing to its efficiency, low cost, and availability, Frac sand accounts for around 83% of the total proppants usage. Superior characteristics of high-quality Frac sand such as high-purity silica sand, spherical shape that helps in enabling it to be further carried in hydraulic fracturing fluid with minimal turbulence and possess durability to resist crushing forces of closing fractures, enhances its usage as proppants and thus increases the market demand. However, Ceramic Proppants are expected to witness a swift rise in demand on account of growing consumption in impermeable shale plays as they impart high crush resistance, conductivity, and strength
Application Segment
Based on the Application segment, the market is segmented into Shale Gas, Tight Gas, Coal Bed Methane, and Others. The Shale Gas segment seized the maximum market share in 2020 and it is likely to maintain its place throughout the forecast years. The growth of this segment is largely ascribed to its use in power generation and transportation. Moreover, the presence of large unexplored shale gas reserves in China, Australia, Argentina, Saudi Arabia, Algeria, and Brazil is expected to propel the demand in the forthcoming years.
The North America is likely to account for the maximum market contribution during the forecast years. The domination of this region is largely ascribed to the domestic demand for natural gas due to the development of shale gas in the region. Further, the extraction of shale gas is likely to enhance the region's energy security by allowing the countries to become less dependent on external sources. In addition, increased drilling and completion activities in the U.S. and Canada for shale plays fuel the market growth. However, Asia Pacific is likely to gather noteworthy growth through the forecast years 2021-2028. The growth of the proppants market in this region is mostly ascribed to the presence of enormous shale gas reserves and hydraulic fracturing projects in China and Australia coupled with potential shale gas extraction projects in India. Moreover, exploration of unconventional crude oil reserves and application of hydraulic fracturing for the same. The quantity of oil produced from hydraulically fractured wells has been increasing significantly, in comparison to the oil produced from conventionally fractured wells.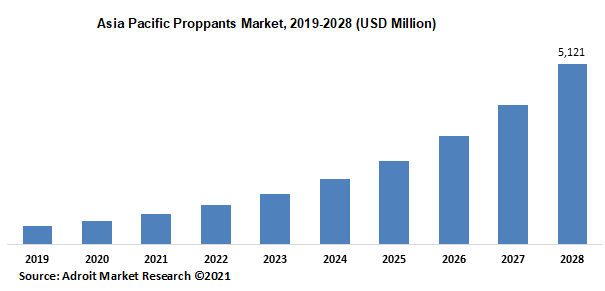 The major players of the global proppants market are Carbo Ceramics Inc., U.S. Silica Holdings Inc., COVIA, JSC Borovichi Refractories Plant, Fairmount Santrol, Hi-Crush LP Partners, Momentive, Saint-Gobain, Fores, and Preferred Sands. Moreover, the additional prospective market players in the proppants market are Mineração Curimbaba, Xinmi Wanli Industry Development Co., Ltd., and Atlas Sand Company, Llc. Renowned companies are offering new and modern proppants solutions, and have increased production capacity in Asia Pacific due to application growth in the region. Besides, the previously recognized as well as new market players are approaching the market with advanced and new strategic services and solutions and to remain competitive in the global market.