The primary determinant of the process analyzer market is the growing need for wastewater treatment In consequence of rapid urbanization, the requirement for appropriate water distribution systems has expanded. The growing focus on water quality and public health, as well as increased industrial demand and stringent government rules on wastewater treatment, are driving up demand for water - treatment facilities.
The global Process Analyzer market is anticipated to increase at a 8.26% CAGR to reach value USD 11.58 billion in 2030
Covid-19 Impact & Market Status
COVID-19 has become a worldwide epidemic, spreading to over 200 countries and impacting a wide range of industries. Numerous firms' governing dynamics are set to change substantially. Large organizations continue to suffer as the world works to deal with the crisis.. COVID-19 has been sweeping the globe, beginning in Asia, then migrating to Europe, and now accelerating in North America.
The COVID-19 pandemic disrupted supply chain systems, since a number of fundamental equipment and consumables are significantly reliant on foreign imports. Moreover, the strict demand of governmental bodies to adhere to social distance requirements pushed businesses to function with a basic minimum of workers, resulting in a decline in the efficiency rate of the sectors. As a result, all of these problems harmed the process analyzer business.
Online Analysis Is To Propel The Process Analyser Market Growth
In terms of revenue, the online analysis category led the processes analyzer market, whereas the inline analysis sector is predicted to increase at the fastest CAGR over the forecast period. Based on material state analysis, the liquid segment will lead the share in terms of revenue in 2020, while the gas sector is expected to have the greatest CAGR over the projected period. The chemical segment is dominating the share in respect of income in 2020, as according end user industry, whereas the pharmaceutical sector is predicted to develop at the quickest pace over its projected period. Asia Pacific led the market share in terms of revenue in 2020, while South America is likely to develop at the highest pace during the forecast period.
The Healthcare Segment Will Be The Leading Segment Due To Growing Demand From Smart Hospitals.
Due to increased industrialisation, the application of Liquid Process Analyzer has increased over the years. Furthermore, a distinguishing trend in the Liquid Process Analyzer Market is bigger firms purchasing smaller industry players to incorporate specialist goods in their portfolios. The adoption of smart and connected sensors is by far the most trend lately in developed countries. The adoption of sophisticated sensors is also expected to boost market growth.
Liquid Process Analyzer Gains The Largest Market Share In Process Analyzer Market
The oil and gas category dominated the market with a 54 percent share in 2020. Process analyser technology is utilised in a variety of industries, including mineral or liquid classification, component addition, and temperature control, among others. The food and beverage industry is likely to drive demand in the market in the future years. Analyzers are widely used in the food processing sector to test raw materials as well as the physical and chemical properties of food. The need for process analyzers in the food and beverage sector is expected to grow in the future years.
The acidity value, ORP, percent concentration, turbidity, resistivity, conductivity and dissolved oxygen of liquid materials may all be measured with the liquid process analyzer. It can determine the amount of hydrogen sulphide (H2S) in non-volatile liquids including crude oil, naphtha, water, and others using analytical methods. Food and beverage, medicines, electronics and semiconductors, metals and alloys, and other sectors use it significantly.
North America Followed By Europe Region Will Dominate The Global Smart Bed Market Growth.
Asia Pacific all are expected to rapidly increase the installation with process analyzers systems throughout the forecast timeframe. The process analyzer marketplace in Asia Pacific is constantly developing as a result of large scale advancements and technical advances in the manufacturing sector, requiring use of process analyzer systems. Most big worldwide corporations from various industries have transferred major production facilities to APAC due to the obvious low - cost labor and easy availability of a skilled workforce.
North America Process are now the second biggest leading region in global process analyzers. Process analyzers will likely continue to be in high market in the region, which would be home to substantial industrial bases. Furthermore, the vast manufacturing sectors in countries like India and China would enhance sales in the global market for process analyzers.
Even as chemical and pharmaceutical industries have risen, so has the demand for process analyzers. Furthermore, as manufacturing companies adopt automation, process analyzers are being installed in production plants.
The process analyzer market was worth $7.7 billion in 2021 and thus is predicted to grow at a CAGR of 4.8 percent from 2021 to 2029, reaching $12.1 billion by 2029.
A process analyzer is an industrial instrument that aids in the identification of chemical components involved in industrial processes, and also as an asset protection and the recognition of chemical, physical, and molecular aspects of the sample. They're also employed in oil and gas, mining, food and chemical, pharmaceutical, power production and transmission, among other sectors.
As a result of rapid urbanization, the need for water quality management systems has grown. Due to an increasing emphasis on quality of water and public health, increased industrial demand, and stringent government wastewater treatment standards, water supply and wastewater treatment centers are in high demand. Another major driver of the market is the growing usage of process analyzers in medication safety. Furthermore, the manufacturing industry's global use of robotics, artificial intelligence, and intelligent devices is a significant driving factor in the process analyzer market.
The process analyzer is difficult to run due to a shortage of qualified personnel, which might lead to drug monitoring mistakes. Moreover, because process analyzers and their software are expensive, firms prefer to employ simple and low cost monitoring solutions instead of invest in expensive process analyzers.
In the pharmaceutical industry, fluid densities metres are being used to determine the permeability of solid medicinal compounds and compute their relative density of liquid samples. Density measurements are critical for achieving quality control criteria and analysing the final state of solids or dispersion compositions in fluids that have been evaluated and/or manufactured in a pharmaceutical plant. Water quality management for conformity with Environmental Protection Agency (EPA) in the U. S. are prominent uses for TOC analyzer with in pharmaceutical companies. Greater supply for process analyzers is projected, especially during the COVID-19 pandemic, because to a greater emphasis on drug safety and regulatory criteria to identify medicines.
The majority of certified analyzer engineers work in systems integration, with only a few in Engineering, Procurement, and Construction (EPC) and almost none in front-end engineering design (FEED). Skilled workers who can properly operate process equipment are always in demand. Personnel with competence, necessary experience, and understanding of process analytical instruments are required for proper use of measuring instruments. The correct operational approaches (specific to a certain activity) must be chosen carefully. In the pharmaceutical sector, a lack of understanding about which methodologies to use results in various direct and indirect costs, as well as an increase in the time it takes to bring products to market.
By launching multiple greenfield projects and increasing capital spending on infrastructure, these countries assist firms to maintain their sales revenues. In 2016, China's 13th Five-Year Plan included defined objectives for water consumption and quality. The Plan aims to reduce freshwater consumption by 23% over 2015 levels by 2020, upgrade urban wastewater infrastructure, and enhance wastewater treatment. Agricultural pollution must also be reduced by lowering the usage of agrochemicals.
In most situations, sample systems are built by copying prior projects and adding new functionality as needed. If not adequately maintained, these systems might create production hazards. Analyzers that do not perform properly might communicate erroneous data, resulting in significant and expensive production problems. As a result, most businesses in this industry have a continual difficulty in addressing process analyzer issues. To keep their systems working, most businesses must invest additional fees for these maintenance procedures. They must hire highly qualified personnel that have a thorough understanding of the facilitated diffusion and numerous analytical equipment. Several firms provide consumers with maintenance services to improve reliability.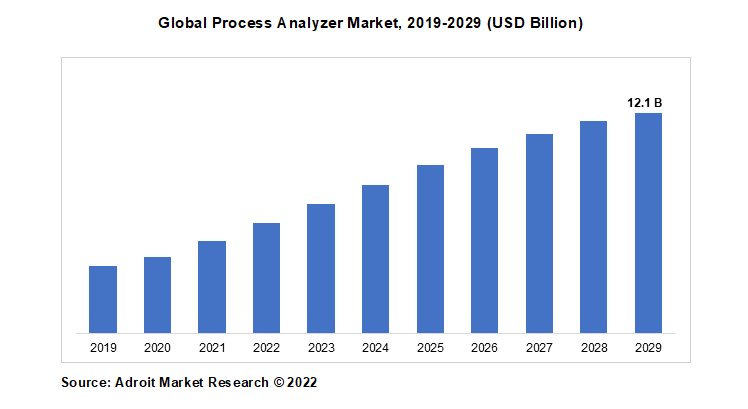 Key players operating in the global process analyzer market include Emerson Electric Co. (US), Suez (France), Mettler-Toledo International Inc. (US), ABB Ltd. (Switzerland), AMETEK Process Instruments (US), Applied Analytics, Inc. (US), Siemens AG (Germany), Endress+Hauser AG (Switzerland), Thermo Fisher Scientific, Inc. (US), and Yokogawa Electric Corp. (Japan) and others.
Companies are learning that they must invest heavily in the research and development if they want to succeed in this diverse and highly competitive industry. This is the only way they'll be able to build the long-term competitive edge they'll require to be financially and economically viable.
Many smaller enterprises in the sector may lack the financial resources required to spend extensively in R&D on their own. They're making up for it by purchasing and merging with other successful firms in the field. They expand their whole resource pool, particularly in terms of financial and human capital. These businesses now have the resources, expertise, and research to do the extensive research and development that will be required.
Latest Innovation in the Global Process Analyzer Market: A snapshot
In March 2020, ABB launched a variety of color-coded sensors, making it easier to choose and manage the optimal pH measurement solution. The detectors will enable determining the acidity level of water much simpler.
Emerson has announced three new Rosemount 628 Universal Gas Sensor that detects carbon monoxide and oxygen depletion as well as monitor hydrogen sulphide. With these latest additions to the series, the Rosemount 928 Wireless Gas Monitoring platform can now detect a wider range of dangerous situations.
Process Analyzer Market Scope
| | |
| --- | --- |
| Metrics | Details |
| Base Year | 2020 |
| Historic Data | 2018-2019 |
| Forecast Period | 2021-2028 |
| Study Period | 2018-2028 |
| Forecast Unit | Value (USD) |
| Revenue forecast in 2028 | USD 12.1 billion |
| Growth Rate | CAGR of 4.8 % |
| Segment Covered | Type, End User, Material State, Regions |
| Regions Covered | North America, Europe, Asia Pacific, Middle East and Africa, South America |
| Key Players Profiled | Emerson Electric Co. (US), Suez (France), Mettler-Toledo International Inc. (US), ABB Ltd. (Switzerland), AMETEK Process Instruments (US), Applied Analytics, Inc. (US), Siemens AG (Germany), Endress+Hauser AG (Switzerland), Thermo Fisher Scientific, Inc. (US), and Yokogawa Electric Corp. (Japan) and others |
Key Segments of the Global Process Analyzer Market
By Analysis Type Overview, 2019-2029 (USD Billion)
Online Analysis
Inline Analysis
Atline Analysis
By Material State, 2019-2029 (USD Billion)
By End User Industry, 2019 – 2029 (USD Billion)
Oil & Gas
Pharmaceuticals
Water & Wastewater
Chemical
Others
Regional Overview, 2019-2029 (USD Billion)
North America
Europe
Germany
France
UK
Rest of Europe
Asia Pacific
China
India
Japan
Rest of Asia Pacific
South America
Mexico
Brazil
Rest of South America
Middle East and South Africa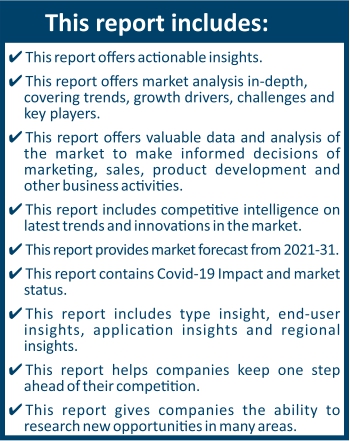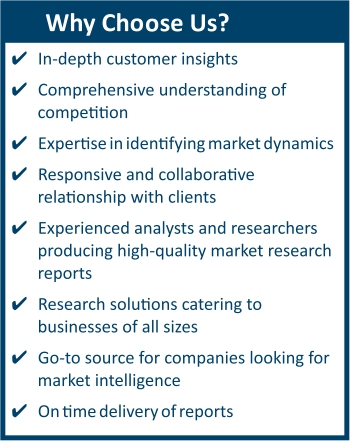 Frequently Asked Questions (FAQ) :
The market value of process analyzer market in 2029 was $12.1 billion.
The process analyzer market is growing at a CAGR of 4.8% over the forecast period.
North America dominated the market for process analyzer market and accounted for the largest revenue share.
The top companies that hold the market share in process analyzer market are Emerson Electric Co. (US), Suez (France), Mettler-Toledo International Inc. (US), ABB Ltd. (Switzerland), AMETEK Process Instruments (US), Applied Analytics, Inc. (US), Siemens AG (Germany), Endress+Hauser AG & among others.
To get latest version of process analyzer market report can be obtained on demand from the website.