The market's growth is boosted by an increase in safety concerns and security risks as a result of global digitization.
Covid-19 Impact & Market Status
In the aftermath of the COVID-19 pandemic, the BFSI industry has increased its use of technology for online services, and the usage of security and safety has gained popularity during the pandemic crisis. Furthermore, the global financial freeze has impacted financial and banking services significantly. As a result, in BFSI market analysis, prescriptive security should be used to create a prescriptive security system to protect customers' interests.
The Incident Detection Segment will hold the Majority of the Share in the Predicted Timeframe
Using modern data processing, analytics, and security event management systems, the analyst has immediate access to the situation, allowing them to swiftly correlate the virus to the phishing attempt and the CEO's executive assistant. Because this is a novel situation, human interaction is required but minimal: the analyst chooses the most effective playbook of automated activities to safeguard the entire estate. This reduces or even eliminates the chance of mistakes and improves not just the time it takes to respond to the first event, but also the time it takes to identify any similar following instances.
The Law Enforcement and Intelligent Agencies Segment will Hold Majority of the Market Revenue in the Coming Future
Although the NSA's metadata collection program was ended as a result of public and political debate, it is crucial to distinguish between the missions of law enforcement and intelligence agencies, as well as their capabilities, in today's overlapping fight on terrorism. As a result of this fictionalization of genuine agencies and dangers, most Americans are unaware that our foreign intelligence services' job differs significantly from that of law enforcement.
North America Market is projected to be a Maximum Growth Rate in the Future
North America is projected to continue to be a dominant location in the prescriptive security industry. The prescriptive security market is expected to increase positively because of significant investment in safety and security systems by various organizations, vendors, and consumers in the United States and Canada. The prescriptive security business is expected to gain traction in Europe as a result of industrialization. Because of the growing usage of the common security framework in small and medium-sized businesses, emerging countries in the Asia Pacific region, such as India, China, and others, have demonstrated a strong demand for prescriptive security.
The global prescriptive security market is projected to benefit from the increased implementation of advanced technologies such as the Internet of Things (IT), artificial intelligence, and the cloud.
Prescriptive security is critical in the age of digitalization to solve the growing safety issue. This technology takes advantage of the increased diversity and speed of data to steer identify and respond to dangers before they happen. Such factors are predicted to play a major influence in market expansion. Nonetheless, there are certain roadblocks to market development, such as cost, data security, and laws. Furthermore, government organizations have certain laws and regulations in place that require all market players to adhere to prescriptive standards; this is considered to be one of the market's restraints.
With The global market for prescriptive security is likely to grow dramatically. growing worries about the safety of financial institutions as a result of increased cybercriminal activity and cyberattacks, prescriptive security is expected to expand at a rapid rate throughout the forecast period. Despite ongoing study and development, hackers continue to assault numerous financial, industrial, and government information systems. Additionally, companies are always on the search for products that incorporate predictive and perspective analytics technologies.
Perspective security is often prioritized to address security risks depending on severity and prevalence and is based on some measure of efficacy utilizing objective and subjective indications. Prescriptive security managed services provide a full security ecosystem that allows for faster threat detection and security results. The proactive approach to safety employs automation and big data analytics to more accurately identify security occurrences. Broad duties regarding the usage of multi-factor authentication and encryption are included in prescriptive security regulations.
Machine learning is used in prescriptive security to find trends in data that might suggest an attack in progress or zero-day vulnerability. Prescriptive security services and automation are used to evaluate large amounts of data accumulated over time and forecast threats early. Prescriptive security services are becoming more common in the financial industry, which is encouraging market development. It provides a detailed perspective of whether a payment is suspicious and aids in the detection of danger or risk by examining all financial data.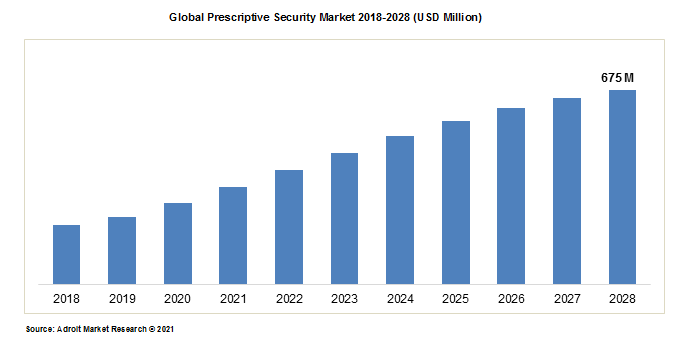 Our researchers give insight into the financial statements of the main competitors, as well as major advances, product benchmarking, and SWOT analysis, in the market research section dedicated to significant players in the global Prescriptive Security market. Hexagon, IBM, Verint Systems Inc., NEC Corporation, Cisco System Inc., SAS Institute Inc., SAP ERP, ESRI, Nice Systems Ltd., Splunk Inc., and ATOS are among the market's leading businesses. Financial overviews, company plans, corporate biographies, and current events were used to define market participants.
Latest Innovations in the Global Prescriptive Security Market: a Snapshot
In December 2021, CallMiner, the premier supplier of conversation analytics for corporate improvement, has announced that their HITRUST border has been awarded authorized certification by HITRUST for information security. CallMiner's HITRUST border has met essential regulatory and industry-defined standards and is correctly managing risk, as evidenced by its HITRUST CSF Certified accreditation.
In November 2021, the US Cybersecurity and Infrastructure Security Agency released incident and vulnerability response playbooks, giving federal civilian agencies a common set of procedures for dealing with incidents and vulnerabilities on government networks. The agency added in a statement that the incident response procedures apply to situations involving proven hostile cyber activity, while the vulnerability playbook pertains to vulnerabilities exploited by adversaries, implying that the manuals "standardize" high-level operations.
The goal of this market research study is to provide detailed information on the global prescriptive security market. The study decodes complex data to reveal the industry's present and historical positions, as well as future market trends and growth. In a variety of industries, the study looks at market leaders, investors, customers, and new entrants.
Prescriptive Security Market Scope
| | |
| --- | --- |
| Metrics | Details |
| Base Year | 2020 |
| Historic Data | 2018-2019 |
| Forecast Period | 2021-2028 |
| Study Period | 2018-2028 |
| Forecast Unit | Value (USD) |
| Growth Rate | CAGR of 5% during 2021-2028 |
| Segment Covered | Application, Deployment Mode, Industry Vertical, Regions |
| Regions Covered | North America, Europe, Asia Pacific, Middle East and Africa, South America |
| Key Players Profiled | Hexagon, IBM, Verint Systems Inc., NEC Corporation, Cisco System Inc., SAS Institute Inc., SAP ERP, ESRI, Nice Systems Ltd., Splunk Inc., and ATOS |
Key Segments of the Global Prescriptive Security Market
Application Overview, 2018-2028 (USD Million)
Pattern Recognition
Surveillance and Person of Interest Screening
Incident Detection
Deployment Mode Overview, 2018-2028 (USD Million)
Industry Vertical Overview, 2018-2028 (USD Million)
Public Transport Security
Critical Infrastructure Security
Border Control
Prescriptive Security
Law Enforcement and Intelligent Agencies
Regional Overview, 2018-2028 (USD Million)
North America
Europe
Germany
France
UK
Rest of Europe
Asia Pacific
China
India
Japan
Rest of Asia Pacific
South America
Mexico
Brazil
Rest of South America
The Middle East and South Africa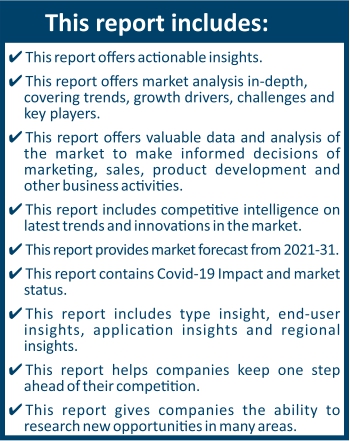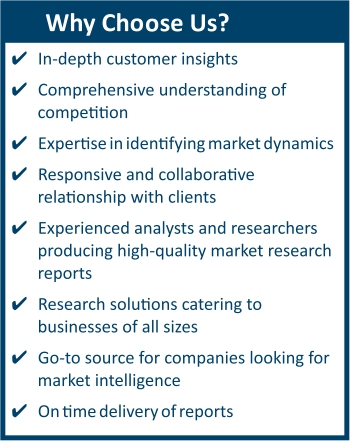 Frequently Asked Questions (FAQ) :
The prescriptive security market is studied from 2018 - 2028.
The prescriptive security market is growing at a CAGR of 5% over the next 7 years.
North America is growing at the highest CAGR over 2021- 2028.
Hexagon, IBM, Verint Systems Inc., NEC Corporation, Cisco System Inc., SAS Institute Inc., SAP ERP, ESRI, Nice Systems Ltd., Splunk Inc., and ATOS