Social media plays a crucial role in improving awareness and adoption of Pore Strips among the millennial population
Pore Strips Market: Covid-19 Impact Analysis
Covid-19 sprouted initially in China, however, the virus assumed a size of a pandemic as it spread like wildfire globally, disrupting businesses and operational flow. The impact of the outbreak is still evident and is likely to be felt considerably in the forthcoming years as we approach a post-pandemic era or Covid aftermath era. As an obvious yet reluctant response to the virus spread, a mandatory travel ban and social distancing mandates emerged to seal further spread of the virus.
The global Pore Strips market is anticipated to increase at a 5.9 % CAGR to reach value USD 2.14 billion in 2028
Whilst digital transportation become more integral for business sustenance and several industries progressed relentlessly on similar lines, the food and beverage industry continues to be one of the most affected as consumer preferences shifted 360 degrees and the buying behavior has become more need-based rather than want-based. The same is true for the personal care product industry as professional salon services were restricted for quite a long under stringent social distancing guidelines. On the flip side, however, e-commerce and online sales are expanding significantly and it is likely to reflect favorable outcomes for the global pore strips market as well.
To cope with the testing times, it is imperative for businesses to restructure their vision and growth models to ensure a smooth slide into the post-pandemic era. Public activities such as promotional events, commercial launches have become virtual; however, their impact and acceptance still remain debatable. Likewise, supply chain disruptions have directly impacted demand and supply cycles, manufacturing, and the global economy at length. This report entails a holistic overview of the entire gamut of the pore strips market and tracks minute details of the market that redirect consumer buying behavior. The trend analysis remains one of the most vital research practices as it allows market participants and readers to gauge the waters before investment.
Non-charcoal Ingredient-based Pore Strips to Remain Profitable
Based on investment returns and market value, the non-charcoal ingredient-based pore strips are likely to witness maximum growth. Non-charcoal-based pore strips help in reducing skin irritation and smoothen the skin, thereby resulting in large-scale adoption globally. Further, manufacturers in the global pore strips market are also investing in product diversification with the inclusion of improved elements such as tea tree oil, also resulting in product premiumization.
Home-based Application Segment to Emerge as the Most Dominant Segment
The home-based application segment is poised to remain the most lucrative one as DIY skincare solutions are growing exorbitantly in recent years. Consumers are preferring easy-to-use and cost-efficient solutions within the comfort of their homes rather than opting for pricy salon services. The trend is growing further amidst the stringent social distancing norms amidst pandemics.
Online End-Use Segment to Expand in the Pandemic Era as Consumers Prefer E-commerce
The online channel is expected to sustain the lion's share in revenue returns as e-commerce boom gets a boost in the pandemic era. Additionally, specialty stores have also diversified their presence to improve their geographic footprint and make their products more easily available to larger consumer pools globally.
E-commerce boom to drive the global Pore Strips Market as consumers turn to virtual shopping
The personal care industry has transformed radically in the recent past and is anticipated to undergo further transformation on the back of new product categories and growing consumer adoption. These developments are also enabling new possibilities for the global pore strips market as well as social media influence remains pivotal in shaping youth adoption.
The millennial population is emerging as one of the fastest adopters of pore strips as they are strongly driven by a strong sense of physical appearance and presentability. Besides product premiumization, online platforms are improving market viability. Besides international behemoths, several countries have their homegrown e-commerce channels and this is also reflecting a favorable consumer adoption. Moreover, the growing number of working women population is also helping in market expansion as the need for presentability remains crucial. However, amidst the pandemic, the market for beauty and skincare products declined significantly as several brick and mortar outlets wrapped up operations and the overall supply chain witnessed major dips. However, the dip is temporary and physical outlets are swiftly transitioning into the digital space to recover growth trajectory.
As internet access becomes more pervasive and smart device adoption rises exponentially worldwide, social media platforms are serving as effective communication tools to create awareness about pores strips.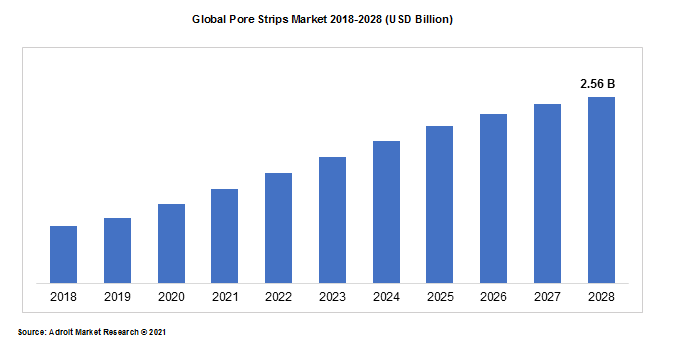 The competitive spectrum of the global pore strips market presents a comprehensive outlook of the global and local markets to encourage effective and symbiotic equations between suppliers and users. The report sheds light on the current market conditions, complete with details on market dimensions, rate of growth, emerging and upcoming trends as well as competitor initiatives to trigger large-scale growth and defy the inefficiencies in vendor changes. The report delivers requisite insights on segment potential to enable players to engage in profitable initiatives aligning with company objectives and growth models. Some of the leading players in the global pore strips market comprise Ulta Beauty, Inc., Boots, Lucky Fine, Proctor & Gamble, and Boscia, among others. The report also highlights essential go-to remedies that could be used to avert Covid-imposed challenges.
Pore Strips Market Innovations:
Several players in the pore strips space are embarking on new promotional activities such as social media campaigns to engage youth in a routine skincare regimen. In September 2021, Neutrogena has released a new TikTok campaign, titled, SkinU by Neutrogena to induce science-driven skincare practices for the youth.
ULTA Beauty is also expanding its innovative strategies to expand its consumer base. The company is best known for its elaborate line of charcoal nose strips. The company has announced the launch of its latest facility in Greenville to expand consumer reach.
Sephora recently launched its pore strip to remove grease and blackheads from the nose area. The pore strips are enriched with charcoal fiber and are suitable for all skin types.
Pore Strips Market Scope
| | |
| --- | --- |
| Metrics | Details |
| Base Year | 2020 |
| Historic Data | 2018-2019 |
| Forecast Period | 2021-2028 |
| Study Period | 2018-2028 |
| Forecast Unit | Value (USD) |
| Revenue forecast in 2028 | USD 2.14 billion |
| Growth Rate | CAGR of 5.9 % during 2021-2028 |
| Segment Covered | Ingredient, End-use, Regions |
| Regions Covered | North America, Europe, Asia Pacific, Middle East and Africa, South America |
| Key Players Profiled | Kao Corporation, Walgreen Co., Ulta Beauty, Earth Therapeutics, Sephora, L'Oréal, Tonymoly Co., Ltd., Boscia, Hip Hop |
Key Segments of the Global Pore Strips Market
Ingredient Overview, 2018-2028 (USD Billion)
Application Overview, 2018-2028 (USD Billion)
Type Overview, 2018-2028 (USD Billion)
End-Use Overview, 2018-2028 (USD Billion)
Specialty Stores
Online Retailers
Convenience Stores
Departmental Stores
Regional Overview, 2018-2028 (USD Billion)
North America
Europe
Germany
France
UK
Rest of Europe
Asia Pacific
China
India
Japan
Rest of Asia Pacific
South America
Mexico
Brazil
Rest of South America
Middle East and South Africa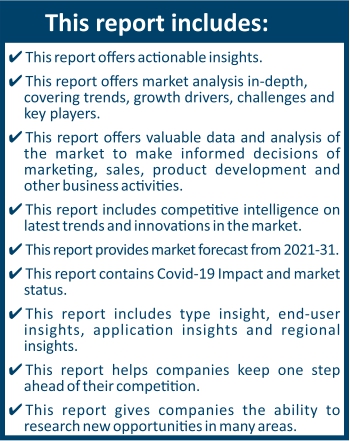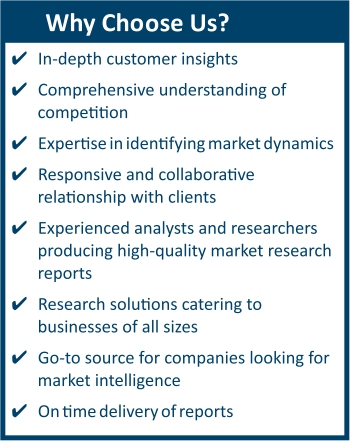 Frequently Asked Questions (FAQ) :
The pore strips market is studied from 2018 - 2028.
The pore strips market is growing at a CAGR of 7.8% over the next 7 years.
North America region is growing at the highest CAGR over 2021- 2028.
Ulta Beauty, Inc., Boots, Lucky Fine, Proctor & Gamble, and Boscia, among others.