Pipeline pigging is the process of using machines known as "pigs" to perform jobs and activities such as pipeline cleaning and maintenance, as well as detailed design that allows the pipeline to run smoothly. Pigging is required for loading equipment, transportation, and blending.
COVID-19 Impact
Prior to the outbreak of a COVID-19 pandemic, the globe pipelines pigging system market seems to be likely to slow down during the forecast period. Lockdown has been imposed by various governments, resulting in the closure of companies in dozens of towns and provinces throughout the world, prompting forecasts of a dramatic reduction in the production of everything from the oil and gas industry to the chemical industry. If the growth of the oil and gas industry slows, the pipeline pigging system business is expected to suffer a direct effect for the next either one two years, as it is one of the major customers of pipeline pigging systems. In addition, as production operations wind down, existing players are grappling with lost sales and disrupted supply chains.
Market Dynamics:
Pipelines are inspected using intelligent pigging. It's widely utilised to acquire critical information, such as the existence & location of rust or other anomalies on the pipe's inner walls. Since 2014, government laws have required pipeline operators to conduct intelligent pigging once every 2.5 years, nearly increasing the frequency of smart pigging per kilometre of pipeline in India, which is expected to drive the market soon. Magnetic leakage (MFL) pigging or ultrasonic pigging are the two most common types of smart pigging activities. Magnetic flux leakage piglets can be employed in both fluid and gas pipelines, and unlike ultrasonic pigging, do not require a liquid coolant. Even in slender pipelines, magnetic leakage pigs may detect metal loss or corrosion, cracks, and weld defects, whereas acoustic pigs fail to reliably identify and quantify thin-walled pipelines.
Key drivers of global pipeline pigging system market and Innovation
Natural gas is slowly replacing coal or nuclear power in many parts of the world as part of a global drive to decarbonize and maximise energy supply. The discovery of new sources of natural gas, including such shale gas reservoirs, and the resulting cost burden is driving up global natural gas commerce. The demand of gas pipelines has contributed to the rise of these advancements. The market of pipeline pigging systems is expected to grow in the future years as worldwide demand for oil and gas energy rises. The sector oil & gas is expected to have the greatest market share inside the pipelines pigging network sector due to the intended construction of gas pipelines globally.
Market scenario: opportunities and challenges
Offshore deep-sea beds have the potential to meet future oil demand, and oil and gas developers are already looking for new sources. The popularity for pigging services in the operating and maintenance process has grown as a result of the pipeline pigging network's ability to maintain asset consistency. Furthermore, unconventional reserve manufacture is undergoing significant changes, opening up a plethora of opportunities for the pipeline pigging system business. The extraction of oil and gas from offshore natural resources results in the creation of large amounts of impurities including such carbon dioxide, moisture, and bitumen, all of which pose a threat to the pipeline network's integrity. As a result, pipeline pigging operating standards have improved. However, rising concerns about pipeline energy and system supplies, as well as government rules requiring efficient and safe oil and gas transportation, are expected to boost corporate growth. Pipes pigging systems market is anticipated to expand due to increased applied in different end-use sectors such as oil & gas, lubricating oil, and chemical.
Pipeline Intervention Gadgets (P.I.G), smart pigs, go-devils, cleaning pigs, poly-pigs, swabs, or pipe cleaners are examples of pipe pigging systems available on the market. Pipeline pigging system is mainly used in crude oil pipelines to remove chemical impurities, scale, rust, grit, bacterial forms, wax, and other contaminates.
By 2029, the market for pipeline pigging services is expected to reach USD 2.4 billion. The worldwide pipeline pigging services business will benefit from increased expenditures in the achievement of sustainable pipeline infrastructure that meet rising energy demand. In 2029, gas pipeline pigging operations will have the biggest market share. Pipeline pigging is a type of integrity management service that involves inserting a "pig" into a pipeline to undertake cleaning, inspections, maintenance, process, dimensioning, or pipeline testing. Pigging is usually done without interrupting the flow of an oil and gas transportation pipeline. Pipeline pigging services are therefore favoured by operators for cleaning as well as other inspection tasks.
Despite substantial developments in the whole oil and gas sector, ageing pipeline systems continue to be a key source of concern, necessitating ongoing maintenance efforts to ensure pipeline performance, which will likely drive the market. Pipelines are a vital part of oil and gas production and require a significant amount of maintenance & condition to maintain proper on-site operations, hence the market is likely to develop. On the other side, ambiguity created during the pipeline inspection process' data interpretation and, in some situations, the additional expense connected with the operations of the second pig are projected to be a limitation for the pipeline pigging sector.
The leading companies in this market include: -
T.D. Williamson
NDT Global Services
Onstream Pipeline Inspection
Dacon Inspection Services
IKM Gruppen
Enduro Pipeline Services
Baker Hughes A GE Company
Romstar
Pipeline Pigging Services Market Scope
| | |
| --- | --- |
| Metrics | Details |
| Base Year | 2020 |
| Historic Data | 2018-2019 |
| Forecast Period | 2021-2028 |
| Study Period | 2018-2028 |
| Forecast Unit | Value (USD) |
| Revenue forecast in 2028 | USD 2.4 billion. |
| Growth Rate | CAGR of 3.89% during 2021-2028 |
| Segment Covered | By Type, By Application, Regions |
| Regions Covered | North America, Europe, Asia Pacific, South America, Middle East and South Africa |
| Key Players Profiled | T.D. Williamson, NDT Global Services, Onstream Pipeline Inspection, Dacon Inspection Services, IKM Gruppen, Enduro Pipeline Services, Baker Hughes A GE Company, Romstar & among others. |
Key Segments of the Pipeline Pigging Services Market
By Type
Magnetic Flux Leakage (MFL) Pigging
Ultrasonic Test Pigging
Utility Pigging
Caliper Pigging
By Application
Crack & Leakage Detection
Geometry Measurement & Bend Detection
Metal Loss/Corrosion Detection
Regional Overview, 2019-2029 (USD Billion)
North America
Europe
Germany
France
UK
Rest of Europe
Asia Pacific
China
India
Japan
Rest of Asia Pacific
South America
Mexico
Brazil
Rest of South America
Middle East and South Africa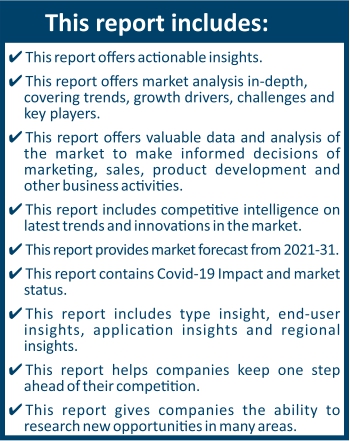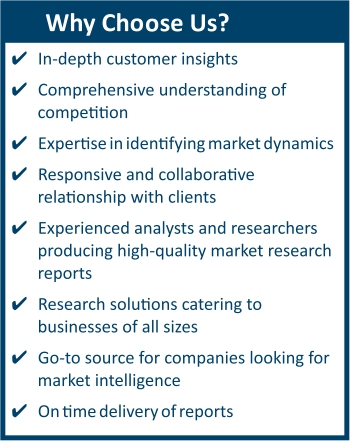 Frequently Asked Questions (FAQ) :
The market value of pipeline pigging services market in 2029 was USD 2.4 billion.
The pipeline pigging services market is growing at a CAGR of 3.89% over the forecast period.
The application of the pipeline pigging services market Crack & Leakage Detection, Geometry Measurement & Bend Detection, Metal Loss/Corrosion Detection and other.
North America dominated the market for pipeline pigging services market and accounted for the largest revenue share.
The top companies that hold the market share in pipeline pigging services market are T.D. Williamson, NDT Global Services, Onstream Pipeline Inspection, Dacon Inspection Services, IKM Gruppen, Enduro Pipeline Services, Baker Hughes A GE Company, Romstar & among others.