Driver such as increasing pet owners' understanding of the value of pet care: As the value of pet care rises, pet owners are becoming more conscious of the significance of giving their animals regular grooming. This is one of the main causes of boosting the pet care industry's expansion. Rising disposable incomes: As pet owners have more money to spend on their animals, the market for pet care services grows. Growing desire for high-end pet grooming services: As these services include a variety of treatments, including skin and coat care, nail clipping, and ear cleaning, their popularity is on the rise. This is yet another important reason fueling the expansion of the pet care industry.
Pets require grooming for a variety of reasons. The act of grooming your pet's coat can help eliminate dirt, filth, and matting. Additionally, it aids in the distribution of the coat's natural oils, which can maintain the coat's health and radiance. Additionally, grooming can strengthen your relationship with your pet and help you notice any changes in their skin or coat that can be signs of a health issue.
Advantages such as it can support the cleanliness and wellness of your pet. it can aid in detangling your pet's matted or matting fur. It can improve your pet's appearance and scent. It might lessen the quantity of shedding. It might help you and your pet become closer.
Pet grooming helps to keep your pet clean and well-groomed. This may require bathing your pet, grooming and trimming their fur, and brushing and trimming their teeth and nails.
By 2031, the market for pets worldwide is anticipated to reach $11.3 billion, growing at a CAGR of 5.2%. (2021-2031).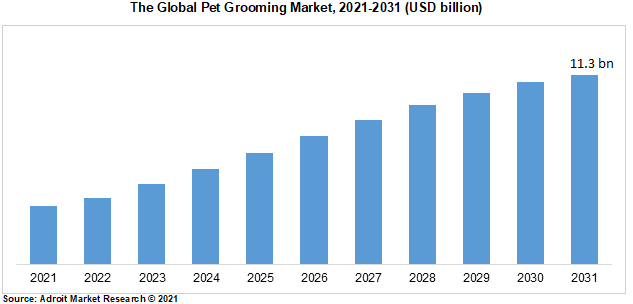 You should be aware of a few pet care requirements. First of all, it's crucial to realize that not all pets will find this process enjoyable. Some may be resistant to clipping or brushing, which can lead to frustrating experiences for you and your pet. Second, pet care can be time-consuming, so you may need to plan ahead to allow enough time to complete the process. Finally, hair care supplies can be expensive, so you may want to consider investing in a quality tool kit to save money in the long run.
Market key players such as Arm & Hammer, Burt's Bees, Earth bath, Furminator, Hartz, PetSafe, Synergy Labs, and TropiClean.
There are several trends in pet care that have emerged in recent years. One of them is the trend towards more natural and organic products. This includes shampoos, conditioners, and even food and treats. Pet parents are becoming more aware of the ingredients in their pet products and are looking for things that are more natural and less likely to cause harm. Another trend is more DIY care. This includes things like trimming your own dog's nails or giving him a bath at home instead of taking him to a professional groomer. This can save money and time, and many pet parents feel they can do a better job themselves anyway. Finally, there is a trend towards more unique and personalized care. This includes things like coloring your dog's coat or giving him a special haircut. Pet parents want their pets to stand out and be unique, and are willing to spend a little extra to make that happen.
Classifications such as The pet care industry can be broken down into several different categories, including Complete hair care, Self-service hairdressing equipment, Mobile hair care, and Home based businesses
Segment such as furminator de Shedding Tool:
This tool can help remove loose hair from your pet, which can make grooming a lot easier. Wahl Pet Clipper: Designed specifically for pets, this clipper can help make grooming faster and easier. Petco Slicker Brush: This brush can help remove tangles and mats from your pet's fur, making it much easier to groom. FURminator Sheath Rake: This rake can help remove the undercoat from your pet, which can make grooming a lot easier.
Pet grooming is important for a variety of reasons. Your pet's coat can be cleaned to remove dirt, debris, and dead skin cells. Additionally, it aids in the distribution of the coat's natural oils, which can maintain its health and best-looking appearance. Regular grooming can also help keep your pet's coat from matting and tangling.
But the pet care sector has been significantly impacted by the COVID-19 outbreak.
Due to the epidemic, many groomers have had to shut down their operations, and those who have continued to operate have had to make significant changes to their business models. For instance, in order to control the number of customers in their shop at once, many hair salons now demand appointments. Additionally, a lot of groomers now provide outside-the-room services to reduce contact between their employees and clients. The availability of pet care items has also been impacted by the pandemic. Due to the epidemic, many factories were forced to cease operations, which resulted in a shortage of some products
The pet grooming industry is a growing industry with many pet owners seeking professional services to maintain their pet's appearance and health. The industry is expected to continue to grow as more pet owners become aware of the benefits of professional grooming services.
The latest innovation in animal care is the self-cleaning pet brush. This brush is designed to clean your pet's coat without you having to do any work. Simply brush your pet's fur with the self-cleaning brush and the brush will do the rest.
Pet Grooming Market Scope
| | |
| --- | --- |
| Metrics | Details |
| Base Year | 2022 |
| Historic Data | 2021-2022 |
| Forecast Period | 2022-2031 |
| Study Period | 2021-2031 |
| Forecast Unit | Value (USD) |
| Revenue forecast in 2031 | USD 11.3 billion |
| Growth Rate | CAGR of 5.2% during 2021-2031 |
| Segment Covered | by Type, By Application, Regions |
| Regions Covered | North America, Europe, Asia Pacific, South America, Middle East and Africa |
| Key Players Profiled | Arm & Hammer, Burt's Bees, Earth bath, Furminator, Hartz, PetSafe, Synergy Labs, and TropiClean. |
Key Segments of the Global Pet grooming Market
By Type Overview, 2021-2031 (USD Billion)
• Comb and brush tool,
• Clippers and trimmer tool,
• Shears and nail tool
• Shampoo and cleaning
• others,
By Application Overview, 2021-2031 (USD Billion)
• Home based application
• Commercial application,
By End User Overview, 2021-2031 (USD Billion)
• Pet Stores,
• Mobile Pet Grooming Businesses
• Home-Based Pet Grooming Businesses,
By Regional Overview, 2021-2031 (USD Billion)
North America
• U.S
• Canada
Europe
• Germany
• France
• UK
• Rest of Europe
Asia Pacific
• China
• India
• Japan
• Rest of Asia Pacific
South America
• Mexico
• Brazil
• Rest of South America
Middle East and Africa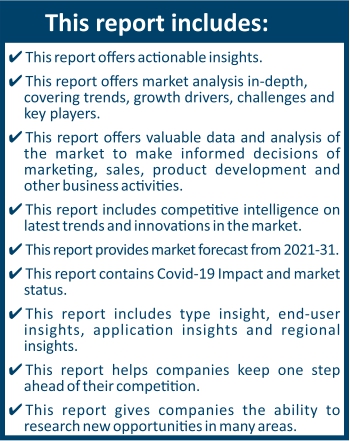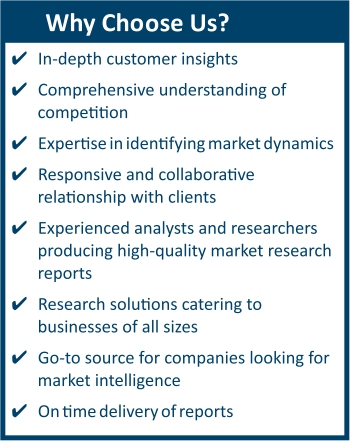 Frequently Asked Questions (FAQ) :
The global Pet Grooming market size is expected to reach $11.3 billion in 2031.
The Pet Grooming market is estimated to grow at a CAGR of 5.2%
Key companies covered in the Pet Grooming market are Arm & Hammer, Burt's Bees, Earth bath, Furminator, Hartz, PetSafe, Synergy Labs, and TropiClean