At a compound annual growth rate of 31.8%, the size of the worldwide Perovskite Solar Cells market is projected to reach USD 7.2 Bn in 2030.
This impressive growth rate can be attributed to key factors such as conversion efficiency, reduced production costs, and high performance, which are collectively driving the global perovskite solar cells market growth in recent years.
Despite this, stability, degradation, validation, bankability, efficiency, and manufacturing are some key challenges confining seamless market growth. Furthermore, market entities are working to address these challenges through R&D and funding through advanced model architectures, advanced cell architectures, techno-economic analysis, process uniformity, etc that are anticipated to be relevant opportunity for the global perovskite solar cell market.
Perovskite solar cells belongs to the third gen PV technology with promising potential in renewable energy. It is highly valued for its power conversion efficiency backed by its unique ABX3 crystal model structurization which is known as the perovskite structure identified for its layer of light harvesting capabilities. Perovskite solar cells are usually triggered for efficient conversion of ultraviolet light and visible light into electricity acting as an alternative to conventional solar panels. For example, the technology used in photovoltaic (PV) field. The PSCs react to various wavelengths of lights and offer flexibility, semi-transparency, light-weight built, etc. The purpose of the perovskite solar cells module is to facilitate efficiency, flexibility, and cost cutting features to enable greater consumer enticement. The technology used in broad absorption spectrum can also be classed under perovskite solar cells. The market is undergoing a dramatic change and is facing solid competition with several new players entering the competitive sphere. Simultaneously, well-established players are also expanding both organic and inorganic growth initiatives to justify their lead. The companies in the global perovskite solar cell market are coming up with their own product portfolios to catch the attention of the consumers worldwide. This is anticipated to be an opportunity to the global perovskite solar cells market.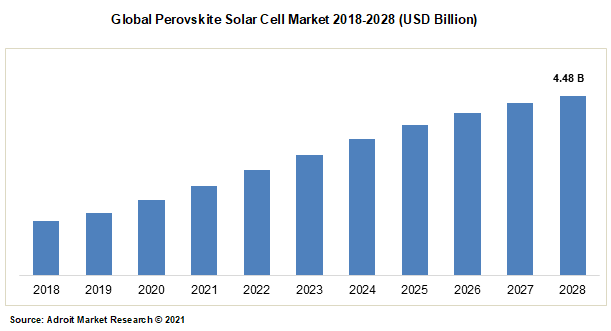 The key companies that dominate the Perovskite Solar Cells innovations include FrontMaterials, Xiamen Weihua Solar, Oxford Photovoltaics, Fraunhofer ISE, Saule, Raynergy Tek, Ubiquitous Energy, New Energy Technologies, Solaronix, Dyesol, SolarPrint, Polyera, G24, FlexLink, Xeger Sweden, AB, and Alta Devices among others. These companies have brought a lot of innovations and revolved around the core concepts of the perovskite solar cell technologies. These companies have made a valuable contribution in accelerating and scaling up the perovskite solar cell technologies thereby boosting the global perovskite solar cells space.
Perovskite Solar Cells Market Scope
| | |
| --- | --- |
| Metrics | Details |
| Base Year | 2022 |
| Historic Data | 2020-2021 |
| Forecast Period | 2022-2030 |
| Study Period | 2020-2030 |
| Forecast Unit | Value (USD) |
| Revenue forecast in 2030 | USD 7.2 Bn |
| Growth Rate | CAGR of 31.8% during 2021-2030 |
| Segment Covered | By Structure, By Product, By Method, Regions |
| Regions Covered | North America, Europe, Asia Pacific, South America, Middle East and Africa |
| Key Players Profiled | Alfa Aesar (US), FrontMaterials Co. Ltd. (Taiwan), Energy Materials Corp, Fraunhofer ISE (Germany), Frontier Energy Solution, Dyenamo AB (Sweden), FUJIFILM Wako Pure Chemical Corporation (US), G24 Power Ltd. (UK), Greatcell Energy (Australia), Microquanta Semiconductor Co. Ltd. (China), Oxford PV (UK), and Others. |
Key Segments of the Global Perovskite Solar Cells Market
Application Overview, 2018-2028 (USD Billion)
BIPV (building-integrated photovoltaics)
Utilities
Portable devices
Perovskite in tandem solar cells
Solar panel
Smart glass
End-user Overview, 2018-2028 (USD Billion)
Manufacturing
Energy
Industrial automation
Aerospace
Consumer electronics
Type Overview, 2018-2028 (USD Billion)
Hybrid PSCs
Flexible PSCs,
Multi-junction PSCs
Regional Overview, 2018-2028 (USD Billion)
North America
Europe
Germany
UK
France
Rest of Europe
Asia Pacific
China
Japan
India
Rest of Asia-Pacific
South America
Brazil
Mexico
Rest of South America
Middle East and Africa
Reasons for the study
Latest challenges and opportunities in the field are discussed in the report.
To provide knowledge to the market players about the remarkable progress made by the global Perovskite Solar Cells Market in the recent years.
This study presents a comprehensive outlook of the market focusing on all the forces having a major influence on the market. This makes the market entities ingrained with knowledge about the market at one place.
What does the report include?
Rankings of public and private companies of both current and historical years are disclosed based on their revenue, collaborations, R&D activity, and market capitalization. Each company listed in the study also contains short explanation of their recent activities.
Crucial financial details about the market such as market size, CAGR, GDP, and all other information based on region, country, applications, type, and end users to better understand market position of each segment and its underlying opportunities.
Significant events taken place in the market in recent months in the context of technology, policies, and collaborations.
Who should buy this report?
The report is intended to R&D experts, manufacturing communities, potential entities, investors, financiers, and end users that want to benchmark against the market and target the commercial markets.
Raw material suppliers, device manufacturers, and technical experts seeking valuable information about the market.
All the interested public looking for growth opportunities in the market.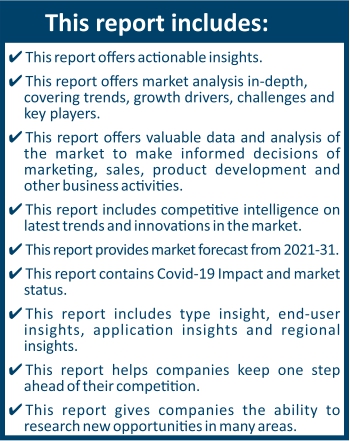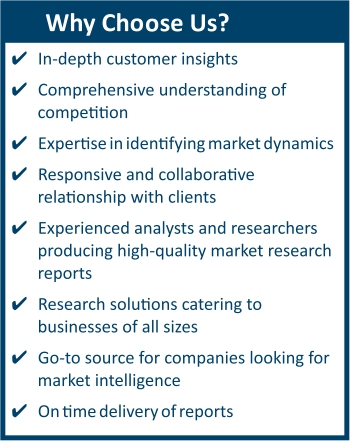 Frequently Asked Questions (FAQ) :
The market value of Perovskite Solar Cells Market in 2028 was USD 4.48 billion
" North America dominated the market for Perovskite Solar Cells Market and accounted for the largest revenue share. "
The application of the Perovskite Solar Cells Market BIPV, utilities, portable devices, perovskite in tandem solar cells, solar panel, smart glass
The growing focus on using efficient solar cell technologies over conventional solar cells thereby cutting costs and gain other economic benefits is the key force boosting the demand perovskite solar cells solutions. Perovskite solar cells are becoming primary alternative used today for conventional silicon solar cells to convert ultraviolet and visible light more efficiently into electricity. This technology is used as a prominent platform for improving operational stability, intense electroluminescence, less utilization of material to seizure same amount of sunlight comparative to other solar cells.
The growing focus of all the firms including upcoming, new-entrants, and well-established public and private firms is on implementing technology enabled methods for introducing new solutions in the market. This is accelerating the use of perovskite solar cells module thereby increasing the scope of perovskite solar cells market dominance globally. An increasing number of companies are investing in this field to meet the ever-increasing demand of people offering numerous benefits through the product or service to the people.
Application Segment
Depending upon the application segment, the market is clustered into six key categories namely BIPV (building-integrated photovoltaics), utilities, portable devices, perovskite in tandem solar cells, solar panel, and smart glass. In the previous years, the utilities and portable devices segments gathered considerable share than the other segments and are expected to yield better returns in the forecasted years. The key factors fueling the growth of these segments include rising demand for synthetic portable and low cost devices with higher efficiencies.
End User Segment
Depending upon the end user segment, the market is compartmentalized into key categories namely manufacturing, energy, industrial automation, aerospace, and consumer electronics. The energy and manufacturing segment received the highest revenues in the historical years as natural energy resources is one of the booming fields in the market today. This growth has led to factors like invention of new methods coupled with huge funding from public and private firms, and other
Type Segment
Depending upon the application segment, the market is bifurcated into six key categories namely hybrid PSCs, flexible PSCs, and multi-junction PSCs. The Hybrid PSCs accounted for the highest market share in the global perovskite solar cells market. This impressive growth of the segment can be attributed to advantages offered by hybrid PSCs over conventional solar cells.
The North American region witnessed major growth in recent times and is anticipated to capture impressive growth in the forecasted years. This is due to the presence of well-established research and development firms, high disposable incomes, and research studies undertaken at a huge level in this region. Also, APAC and MAE gathered considerable market capital in the perovskite solar cells space due to rising demand for tools and technologies, presence of research institutions, and academic institutions promoting research and development in this field in the region.