With rampant changes in the face of internet usability and permeability, the e-commerce industry is emerging as one of the fastest-growing industries. The industry is completely internet-dependent and this is also fuelling growth in the global parcel delivery market. This is expected to increase consumer spending on online purchasing, which will ultimately be delivered to the client via parcel delivery.
At a compound annual growth rate of 10.9%, the size of the worldwide Parcel Delivery market is projected to reach US$ 2 Billion in 2032.
Covid-19 Impact & Market Status
The impact of the epidemic is extensive, and the consequences are severe, causing havoc on the global parcel delivery market. The sudden outbreak of the pandemic crisis that resulted in lockdowns and quarantined lives for many, has certainly allowed the e-commerce industry to expand operations and improve parcel delivery offerings. Factors such as supply-demand discrepancies, vendor and raw material unavailability along with soaring expenditures are restricting growth in the parcel delivery market.
The retail & Wholesale segment is expected to hold a dominant market share
Advances in retail and wholesale markets are furthering the rapid expansion of the parcel delivery market. This is also supported by international trade relations. Rapid developments in the cross-border trade relations have increased B2B business which is allowing rapid expansion of the global parcel delivery market. The market's prospects are also improving as a result of technological advancements, such as the usage of digital technology with crowd-sourced distribution methods.
North America and the APAC Invest in Parcel Delivery Participants
The APAC region is emerging as the fastest and the largest growing region. However, North America is certain of bagging the most lucrative chunk of the revenue. Due to significant population growth, growing disposable incomes and standards of living, and development in international trade, demand for parcel delivery services in the Asia-Pacific region is likely to grow rapidly throughout the forecast period.
The countries' foreign commerce is increasing and is likely to increase more in the future as governments focus on growing their manufacturing sectors and multinational firms establish manufacturing bases in the region. In addition, the retail industry in the region is quickly expanding.
The planned economic expansion and the resurrection of the industrial sector are likely to propel the global parcel delivery business forward. Across nations in the APAC region, comprising India, Korea, China, Singapore and the like, demand for electronic devices has been increasing constantly. Global package delivery, as well as the expanded availability of various online payment methods, the expansion of electronic products and food and beverage shipments, and changing lifestyles as a result of urbanization, would all benefit from this.
Southeast Asian countries are growing markets, attracting investors from all around the world. The surge in contract manufacturing of FMCGs in emerging countries may be influencing the growth of parcel delivery services.
The parcel delivery industry has been spurred by the expansion of the transportation and automotive industries, which has made parcel delivery simple, safe, and convenient. Furthermore, the parcel delivery market is expected to benefit from increased globalization.
The parcel delivery market is projected to be driven by the adoption of new technology, logistical approaches, and creative vehicles. For important players in the package delivery industry, consistent demand for local delivery, food commodities, agricultural items, and bulk distribution is projected to present substantial potential.
The factor such as domestic and international transportation of products and services is a primary driver of the parcel delivery market. The parcel delivery market is growing due to increased demand for parcels in e-commerce, mail (postal), online food, and other areas. Despite ample opportunities in the parcel delivery market backed by growing e-commerce platforms, the industry suffers certain challenges in the form of stringent government protocols on mobility, frequent strikes and data management loopholes in logistics and transport.
Last-mile delivery is undergoing a massive transition, with companies exploring options such as delivery lockers, pickup sites, crowdsourcing deliveries, drone deliveries, and autonomous cars. By streamlining how things are delivered, the parcel delivery business is opening up new options for e-commerce industries. Handling the logistics of eCommerce businesses is a lucrative business these days.
However shippers are feeling increasingly constrained after integrators increased rates for their international business, claiming unusual conditions related to the COVID-19 epidemic. It is expected that in the post-covid era, the parcel delivery market is likely to face certain challenges. Additionally, last year, the global shipment service was disrupted, and an interesting trend developed. Because everything was coming to a halt, retail giants like DHL, UPS, and FedEx had to enforce severe shipment limits and even turn down a number of deliveries. As a result, numerous supplies were significantly delayed, resulting in significant losses for businesses and apparently the global parcel delivery market.
Furthermore, retailers are focusing on reverse logistics techniques as e-commerce grows. Convenience will take precedence, and every effort will be taken to foster client loyalty. Forward-thinking businesses that prioritize the customer experience will streamline returns and improve their logistics network. With the rise of reverse logistics, parcel delivery services will be required to function on both ends.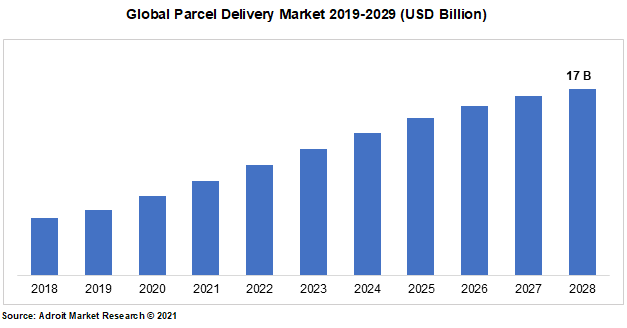 Latest Innovations in the Global Parcel Delivery Market: a Snapshot
DHL Global Forwarding (DHL GF) strengthened its footprint in Africa in April 2021 by partnering with Unicargas, an Angolan freight carrier. The five-year agreement will make it easier for DHL GF to transport Angolan commodities to Europe and the United States, which account for 20% of the country's exports.
In March 2021, FedEx shared that it has two line-ups of new delivery services across continents. As international cargo delivery still faces tremendous challenges, the company has come up with novel intercontinental services aligning with the rapidly growing e-commerce industry.
Parcel Delivery Market Scope
| | |
| --- | --- |
| Metrics | Details |
| Base Year | 2022 |
| Historic Data | 2021-2022 |
| Forecast Period | 2022-2032 |
| Study Period | 2021-2032 |
| Forecast Unit | Value (USD) |
| Revenue forecast in 2031 | US$ 2 Billion |
| Growth Rate | CAGR of 10.9 % during 2022-2031 |
| Segment Covered | By Deployment Type, By Ownership, Regions |
| Regions Covered | North America, Europe, Asia Pacific, South America, Middle East and Africa |
| Key Players Profiled | Keba AG, Cleveron Ltd., Neopost group, Smartbox Ecommerce Solutions Pvt.Ltd., Winsen Industry Co., Ltd., InPost, TZ Ltd., ByBox Holdings Ltd., ENGY Company, Bell and Howell, LLC |
Key Segments of the Global Parcel Delivery Market
Business Type Overview, 2018-2028 (USD Billion)
B2B (Business-to-Business)
Consumer-to-consumer (C2C)
B2C (Business-to-Consumer)
Destination Type Overview, 2018-2028 (USD Billion)
End-User Type Overview, 2018-2028 (USD Billion)
Defense
Chemical
Retail & wholesale (e-commerce)
Petroleum
Construction
Government
Logistics & shipping
Regional Overview, 2018-2028 (USD Billion)
North America
Europe
Germany
France
UK
Rest of Europe
Asia Pacific
South America
Mexico
Brazil
Rest of South America
Middle East and South Africa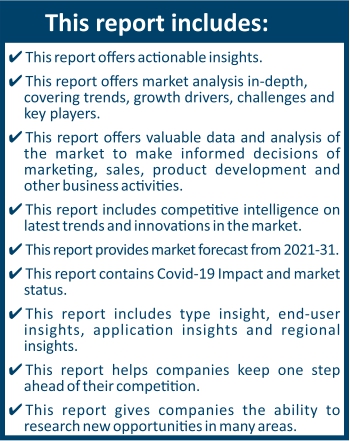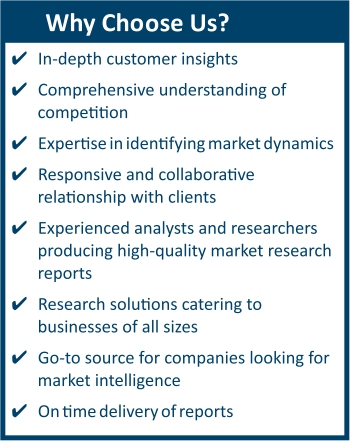 Frequently Asked Questions (FAQ) :
The market value of parcel delivery market in 2029 was USD 17 billion.
The parcel delivery market is growing at a CAGR of 11% over the forecast period.
North America dominated the market for parcel delivery market and accounted for the largest revenue share.
The top companies that hold the market share in parcel delivery market are FedEx, Deutsche Post DHL, Yamato, SG Holdings (Sagawa Express), Japan Post Group, United States Postal Service (USPS), Royal Mail Group, La Poste Group (GeoPost), Amazon Logistics & among others.
To get latest version of parcel delivery market report can be obtained on demand from the website.