Owing to the benefits of panoramic sunroof that it provides natural air cooling, can cool your car without the wind noise, it may serve as an emergency exit in some scenarios, it gives the vehicle a greater sense of openness, you can get some extra sunlight while driving, and it can occasionally increase your reception. Instead of having a single choice in the center of the car, panoramic systems frequently utilize a multi-panel roofing design with apertures over the front and rear seats. Depending on the manufacturer, they might be either movable or fixed panels. To achieve the intended outcome, this alternative often employs a top-slider or spoiler mechanism
The global Panoramic Sunroof market is anticipated to increase at a 11% CAGR to reach value US$ 19,093.4 Mn in 2032
Covid-19 Impact & Market Status
Because production facilities have been shut down and the supply chain has been disrupted in several areas of the world, the COVID-19 outbreak has hampered the growth of the panoramic sunroof business. Increased passenger car sales, along with increased per capita income and brighter vehicle interiors, as well as consumer expenditure on better ventilation to improve the entire driving experience, would boost industry demand. Furthermore, scientific developments in sunroof materials are driving demand for panoramic sunroofs. As a result, the industry's growth is boosted by continual design improvements and material advancements to reduce weight and provide stability.
SUV to Ensure Revenue Maximization
Vendors in the automotive panoramic sunroof market need to focus on capturing business opportunities from the SUV segment, as the SUV segment has the largest market share in the year 2022 as people all over the world loves to ride SUV and also global demand is increasing day by day. navigate through snow and ice. Although SUVs are better at managing bad weather than rear-wheel-drive cars, front-wheel and all-wheel-drive cars with the right tires can typically keep up.
Glass Material to Emerge as the Most Lucrative Segment
Sunroof glass makers can now make tempered glass, laminated glass, and green glass, which protects against UV radiation, thanks to technological breakthroughs and inventions. On the SLK model, Mercedes-Benz delivers a panoramic vario-roof with magic sky control, which creates a pleasant ambience inside the vehicle. Furthermore, this technology takes advantage of new and innovative glass properties, such as transparent or darker glass, to create an open-air sensation during cold weather and to exclude direct sunlight by giving a shaded sanctuary.
The North America regions to Render Ample Investment Avenues
In 2022, the panoramic sunroof market in North America was the most popular, followed by Europe, South America, and Asia Pacific. Several factors have contributed to the growing need for OEMs to differentiate themselves in North America's highly competitive automotive market, including the increased adoption of automotive technology and the development need for OEMs to differentiate themselves in the country's highly competitive automotive market.
When a vehicle is fitted with a Panoramic Sunroof, natural light may enter the vehicle from another angle. It is also possible for passengers to open one or both of the panels to allow fresh air into the cabin. This feature may make some vehicles feel more like a convertible while maintaining the safety of a roofed cabin.
A panoramic sunroof is a big sunroof that extends the length of a vehicle's roof. It's much larger than a standard sunroof and can be clear or opaque. This sunroof can be made up of a single entire glass panel or many panels. When the roof is opened, the single panel simply moves toward the back of the car. This sunroof does not disappear into the vehicle's roof due to a lack of capacity. They're designed to conceal as much of the view as possible, permitting front and rear seat passengers to enjoy the fresh air and sunlight.
Depending on the make and model you pick, you have a variety of choices and designs to choose from, with the panoramic sunroof being one of the most popular. It is distinct from a moon roof in that it opens rather than having a fixed glass panel. Furthermore, advances in technology can clear fog or ice from windows, improving visibility in all weather conditions while simultaneously increasing passenger comfort.
Because of the product's capacity to provide improved ventilation, the panoramic sunroofs industry is expected to produce roughly USD 13.5 billion by 2029. The expansion of the panoramic sunroof market is fueled by factors such as increased demand for safety, comfort, and convenience, as well as increased penetration of solar sunroof in electric cars and increased sales of automobile vehicles. Another significant growth-enabling aspect is the increasing use of pop-up sunroof systems by automotive manufacturers for enhanced aesthetics.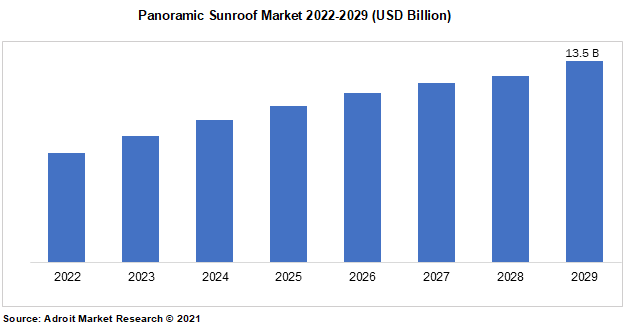 Few manufacturers dominate the global market for panoramic sunroofs in automobiles, including Webasto, Yachiyo, Donghee, Wanchao, CIE Automotive, Aisin Seiki, Mobitech, Inalfa, Inteva, Technological advancements will improve the product's performance even further, allowing it to be employed in additional downstream applications.
Latest Innovations in the Panoramic Sunroof Market
The Luxembourg-based IAC (International Automotive Components) is one of the few worldwide suppliers actively researching breakthrough technologies to lower the weight of the components it designs and manufactures. IAC has saw an increase in the popularity of sunroofs and panoramic sunroofs in passenger cars across segments, which prompted the firm's R&D team to design new lightweight solutions, according to company executives.
Hyundai Mobis invented the world's first panoramic sunroof airbag system, which protects passengers from being propelled out of the car roof in the case of an accident. The airbag system in the Hyundai Mobis panoramic sunroof is more complicated since engineers realized that while designing the sunroof, it was critical to leave adequate room for stable airbag activation. In the case of a collision, the airbag must also deploy in a safe and acceptable way, such as when the sunroof screen is closed or open. The airbag deploys between the sunroof glass and the sun screen when the sunroof is closed and the car overturns. The panoramic sunroof airbags is a convenient system that provides an open view for rear-seat occupants. It's made of tempered glass that improves the openness of the present sunroof.
Panoramic Sunroof Market Scope
| | |
| --- | --- |
| Metrics | Details |
| Base Year | 2020 |
| Historic Data | 2018-2019 |
| Forecast Period | 2021-2028 |
| Study Period | 2018-2028 |
| Forecast Unit | Value (USD) |
| Revenue forecast in 2028 | USD 13.5 billion |
| Regions Covered | North America, Europe, Asia Pacific, South America, Middle East & Africa |
| Key Players Profiled | Webasto, Yachiyo, Donghee, Wanchao, CIE Automotive, Aisin Seiki, Mobitech, Inalfa, Inteva & among others. |
Key Segments of the Panoramic Sunroof Market
Type Overview, 2022-2029 (USD Billion)
HEV (Hybrid Electric Vehicle)
SUV (Sport Utility Vehicle)
BEV (Battery Electric Vehicle)
Sedan
Hatchback
PHEV (Plug in Hybrid Vehicle)
Material Overview, 2022-2029 (USD Billion)
Regional Overview, 2022-2029 (USD Billion)
North America
Europe

UK
Germany
France
Rest of Europe

Asia-Pacific

China
Japan
India
Rest of Asia-Pacific

South America
Mexico
Brazil
Rest of South America
Middle East and South Africa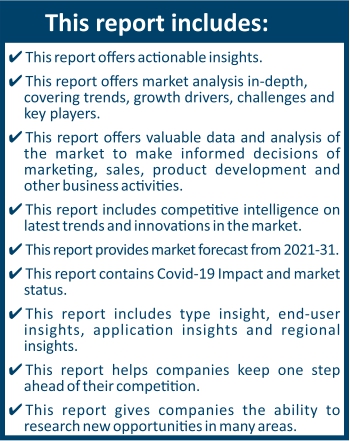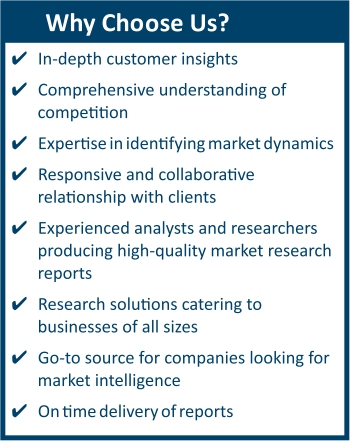 Frequently Asked Questions (FAQ) :
The market value of panoramic sunroof market in 2029 was USD 13.5 billion.
North America dominated the market for panoramic sunroof market and accounted for the largest revenue share.
The top companies that hold the market share in panoramic sunroof market are Webasto, Yachiyo, Donghee, Wanchao, CIE Automotive, Aisin Seiki, Mobitech, Inalfa, Inteva & among others.
To get latest version of panoramic sunroof market report can be obtained on demand from the website.
The base year for the report is 2021 in panoramic sunroof market.