An orthotic is a brace, splint, or support that is worn to support the alignment and function of the body's moving parts. Additional shoe inserts are used in orthotics to remedy improper or uneven walking patterns. Orthotics function by angular alteration of the feet and ground alignment during the postures of running and walking. Knee braces, lumbosacral supports, wrist supports, and neck braces are examples of supplemental orthotics. Orthotics help to stabilize the foot while also reducing inflammation.
The global Orthopedic Orthotics market worth USD 9.40 Billion by 2028, growing at a CAGR of 4.67%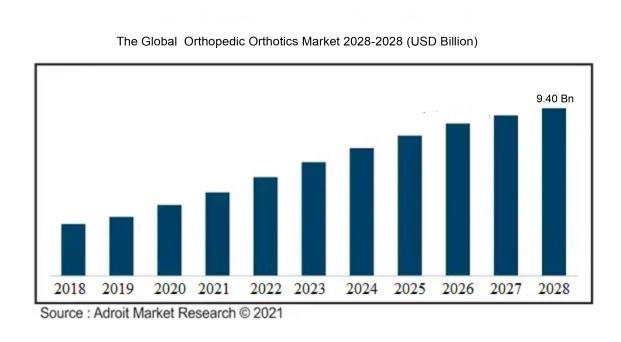 Covid-19 Impact & Market Status:
Many countries were obliged to enact statewide lockdowns as a result of the COVID-19 epidemic, impeding Orthopedic Orthotics import and export and negatively hurting the market. COVID-19 has had a negative influence on the market, and its long-term effects are likely to have an impact on industry growth between 2022 and 2029. Our continuous research is aimed at enhancing our research approach in order to address the most pressing COVID-19 issues and potential solutions. COVID-19 is being studied in light of changes in consumer behaviour and demand, supply chain rerouting, purchasing patterns, market dynamics, and government engagement. In this updated study, the influence of COVID-19 on the market is analysed, along with insights, estimates, analyses and projections.
Current developments suggest the spine orthotics segment is likely to grow profusely during the projected timeline. Easy recovery from common back discomfort, spine problems, and spine surgery are some of the benefits of spine orthotics. As a result, it is predicted to grow at a faster rate.
The neuromuscular and musculoskeletal ailments category dominates the market in terms of application, and this trend is expected to continue in the coming years. In the healthcare sector, painless treatment options are picking up momentum in recent years and this is equally true for orthopedic treatment as well. Growing cases of orthopedic complications, acute pain, and neuromuscular ailments are pushing patient adoption of pain-free procedures, thus rearing growth in the global orthopedic orthotics market.
In recent years, several cases of bone disorders have emerged in the younger population as well who are highly aware of painless procedures. This is expected to sustain the upward growth trend. North America is the world's largest market. Increased usage of orthopedic orthotics for pain management in the geriatric population, as well as an increase in sports injuries, the incidence of spine diseases, and neuromuscular & musculoskeletal problems, are driving the market upward. Furthermore, individuals are increasingly opting for microprocessor orthotics, which is likely to increase demand in the Orthopedic Orthotics Market throughout the forecast period.
Furthermore, the extremely high pains may strain foot muscles, leading to diseases like as knee discomfort, shin splints, and plantar fasciitis. Orthotics can help avoid these disorders by preventing excessive inward or outward rolling of the feet. The advantages of custom orthotics include greater comfort, which helps an individual to stand, walk, and run easily, as well as assisting in the relief of pain in the foot, leg, and ankle.
It also aids in the improvement of balance by providing the appropriate support and allowing the feet to maintain their proper position. It also helps with shock absorption and pressure redirection in sore areas of the foot and ankle.
Some of the market's driving forces are the increasing prevalence and incidence rates of neuromuscular illnesses and fractures. Furthermore, an increase in the number of people suffering from osteoarthritis and orthopaedic injuries around the world has resulted in an increase in the number of people seeking treatment in hospitals and private clinics, propelling the industry forward. These reasons are expected to boost global demand for Orthopedic Orthotics in the near future. Furthermore, demand will rise in the future as e-commerce platforms emerge.
The Orthopedic Orthotics Market is expected to benefit from the digitization of pain management practises. An increase in the number of neuromuscular illnesses, an increase in the frequency of fractures among individuals, an increase in orthopaedic surgery, and therapy without surgical procedures are among the other factors driving the market. The Orthopedic Orthotics Market is rising because to its application in medical conditions such as arthritis, bunions, plantar fasciitis, heel spurs, and hammertoes, high arches, diabetes, back pain, and flat feet.
Children benefit the most from orthotic orthotics, which can be used to repair fractures, bone disjunction, sports injuries, and other catastrophic incidents. Children with cerebral palsy who have movable joints may benefit from orthotics. Unbalanced muscle tone causes joint abnormalities in children with cerebral palsy, which can be addressed with orthotics. The adaptability of the Orthopedic Orthotics Market allows it to be tailored to the needs of the consumer, and the material utilised varies according on the individual's symptoms and condition. Different textures, such as stiff, semi-soft, and soft, could be used on the gadgets.
However, the market's expansion is limited by worries about the high cost of customising orthotics devices.
Major Developments in Orthopedic Orthotics Market:
In 2017, Ossur Corporate launched more than 40 new product combinations on the market. Ossur Corporate specialised in non-surgical therapy alternatives for lumbar spine discomfort, including as bracing.
In November 2017, Ossur Corporate unveiled Miami LSO, a new treatment for lumbar spinal stenosis that improves capacity and reduces pain (LSS).
Ossur, a global leader in sophisticated non-invasive orthopaedics, unveiled the new ossur Formfit® Pro line of 3D compressive knit solutions in July 2018, developed for those who are suffering from various musculoskeletal disorders or ailments but yet want to be active.
Orthopedic Orthotics Market Scope
| | |
| --- | --- |
| Metrics | Details |
| Base Year | 2022 |
| Historic Data | 2018-2019 |
| Forecast Period | 2022-2028 |
| Study Period | 2018-2028 |
| Forecast Unit | Value (USD) |
| Revenue forecast in 2028 | USD 9.40 Billion |
| Growth Rate | CAGR of 4.67 % during 2018-2028 |
| Segment Covered | product,Regions |
| Regions Covered | North America, Europe, Asia Pacific, Middle East and Africa, South America |
| Key Players Profiled | Hanger, Inc., DJO Global, Inc., Fillauer LLC, Ossur Corporate, Ottobock SE & Co. KGaA (Ottobock Holding), Basko Healthcare, Bauerfeind AG, Breg, Inc., DeRoyal Industries, Inc., BSN Medical, Inc., and Others. |
Key Segments of Orthopedic Orthotics Market
By Product
Lower-limb Orthotics
Upper-limb Orthotics
Spine Orthotics
Others
By Application
Neuromuscular and musculoskeletal injuries
Sports injuries
Fractures
Others
By Region
North America
Europe

UK
Germany
France
Rest of Europe

Asia Pacific

China
Japan
India
Rest of Asia Pacific

South America

Brazil
Mexico
Rest of South America

Middle East & Africa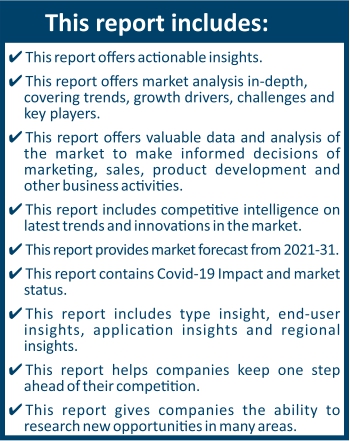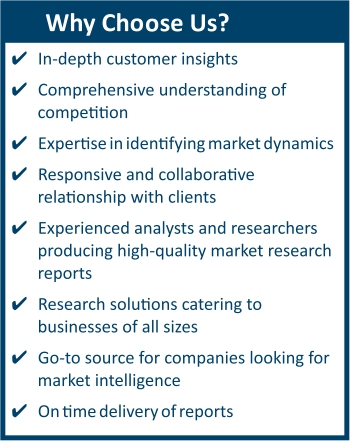 Frequently Asked Questions (FAQ) :
The market value of orthopedic orthotics market in 2029 was USD 9.83 billion.
The orthopedic orthotics market is growing at a CAGR of 4.67% over the forecast period.
The application of the orthopedic orthotics market neuromuscular and musculoskeletal Injuries, sport injuries, fractures and other.
North America dominated the market for orthopedic orthotics market and accounted for the largest revenue share.
The top companies that hold the market share in orthopedic orthotics market are Hanger, Inc., Fillauer LLC, Ottobock SE & Co. KGaA, Bauerfeind AG, Breg, Inc., BSN Medic, DJO Global Inc., Ossur Corporate, Basko Healthcare, DeRoyal Industries, Inc. & among others.