The benefit of the Online Office Platform Market such as Increased Efficiency, Improved Collaboration, Cost Savings, and Data Security.
The need for the Digital Risk Protection Software Market is increasing due to the ever-growing threats of cybercrime and data breaches. Organizations are more susceptible to unscrupulous actors trying to steal sensitive information or cause disruptions as they become more dependent on digital systems and procedures. Digital Risk Protection software can help organizations defend against these types of threats by providing advanced monitoring capabilities, incident response plans, and automated threat detection.
Various advantages of the Online Office Platform Market include Online office platforms can save businesses money by eliminating the need for traditional infrastructure costs such as installation fees, maintenance costs, and additional hardware investments. This can help to reduce overhead expenses and make it easier to access tools and resources with minimal upfront costs. Online office platforms allow for remote access, making it easy for teams to collaborate from any location.
This increases productivity and allows users to tackle projects quickly without worrying about physical location or time zones. Many online office platforms provide advanced security measures like encryption technology and two-factor authentication, which help protect critical data from cyber threats. These services are highly scalable and allow businesses to easily add more users or features as needed, without requiring a full-scale system upgrade or onboarding of new employees. The use of cloud-based services makes it easy to quickly adjust settings or add new features whenever needed, allowing companies to stay agile in the ever-changing business world.
It is projected that the global Online Office Platform Market will reach USD 33.39 billion by 2031, at a CAGR of 24.2% during the forecast period 2021-2031.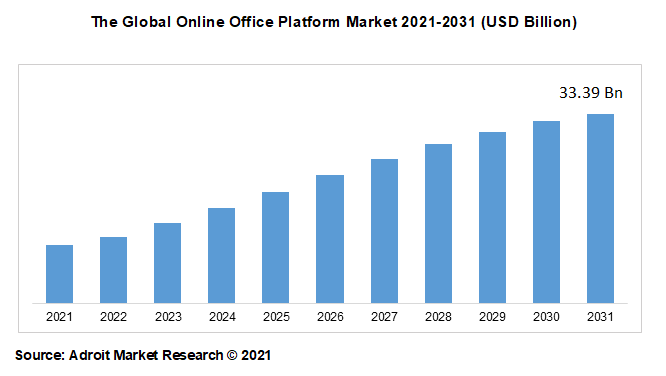 The increasing adoption of the cloud platform has enabled organizations to smoothly transition from traditional office tools to online platforms for communication, storage, and collaboration. Moreover, the growing need for remote working and the increasing demand for cost-effective solutions are driving the growth of this market. Technological developments like machine learning (ML) and artificial intelligence have also improved the market environment (AI).
These systems frequently give users access to a variety of capabilities, including file sharing, online meetings, task and project management, calendar synchronisation, and document management.
Due to the development of cloud computing, businesses now have access to a variety of online office tools and programmes. Businesses may cut expenses and boost efficiency by using cloud services because they can streamline operations and do away with the need to invest in costly gear and software. The demand for collaborative workplace solutions is growing as organizations look to improve communication and collaboration between teams, departments, or individuals working from different locations.
The use of online office platforms allows users to collaborate on projects from anywhere, share documents, and communicate in real-time. With the current pandemic forcing many companies to shift towards remote working options, online office platforms are becoming increasingly popular as businesses look for ways to maintain productivity without having to be physically present in the same workspace. As cyber-attacks become more sophisticated and targeted, online office platforms are continuously incorporating enhanced security measures such as two-factor authentication and data encryption into their services in order to protect customer data from malicious hackers.
There are several factors that are restraining the Online Office Platform Market from reaching its full potential Online office platforms are often difficult to use and lack the easy-to-use features of desktop applications, which can make them frustrating for users. Many online office platforms do not offer a way to easily integrate third-party apps, making it difficult to add features and functions to the platform. Many online office platforms lack adequate security measures, leaving users vulnerable to data breaches or other security threats. The cost of using an online office platform can be prohibitively high for some businesses, especially small businesses with limited budgets. Many online office platforms are not compatible with other software or hardware platforms, making it difficult to use them in conjunction with other tools or devices.
Several Key players/ Manufactures/ Vendors of the market are profiled in the Report some of them are Microsoft Corporation, Zoho Corporation Pvt. Ltd., Google LLC, IBM Corporation, Citrix Systems, Inc., Cisco Systems, Inc., SAP SE, Oracle Corporation, Adobe Systems Incorporated, and Bamboohr Inc.
The cloud-based segment is boosting
On the basis of type, the Online Office Platform Market is segmented into Cloud-
Based, and On-Premise. among this the Cloud-based segment is expected to register a higher growth rate over the forecast period due to its scalability, cost-effectiveness, and ease of implementation. During the forecast period, cloud-based solutions are expected to dominate the market. In addition, its easy accessibility and scalability are expected to drive growth over the forecast period.
Large enterprise holds the major market share
On the basis of application, the Online Office Platform Market is segmented into
Large Enterprises, Midsize Enterprise, Small Businesses, and Individuals. In this segment, large enterprises will account for the largest share during the forecast period. The large enterprises segment is driven by the rising adoption of online office platforms among various large-scale companies due to their wide range of features such as data sharing and collaboration, which help them to drive business efficiency and productivity. Furthermore, increasing focus on digital transformation among various industry verticals is also driving the demand for online office platforms among large enterprises.
North America is dominating the market
On the basis of a regional analysis of the Online Office Platform Market, North America is estimated to lead the market in 2021 and is projected to continue its dominance over the forecast period. This is due to the increasing adoption of cloud services, technological advancements, and the rising number of start-ups in the region. The Asia Pacific region is expected to witness significant growth owing to increasing disposable income, the growing importance of online platforms, and the presence of major players such as Microsoft Corporation and IBM Corporation in the region. Moreover, government initiatives for digitalization are also driving market growth in this region.
COVID-19 Impact and Market Status of the Online Office Platform Market
The outbreak of the COVID-19 pandemic has had a significant impact on the online office platform market. The demand for cloud-based office platforms has increased significantly as businesses look to enable remote working. However, the market for on-premise office platforms has declined as businesses have put investment plans on hold. The market is expected to return to growth in 2021 as the pandemic subsides and businesses resume investment. However, the market will continue to be dominated by cloud-based office platforms as businesses look to benefit from the flexibility and scalability they offer. furthermore, the pandemic has created a need for businesses to adopt digital transformation solutions, which will lead to new opportunities in the online office platform market.
Recent Development in the Online Office Platform Market
• In 2019, the global Online Office Platform Market development has seen the rise of cloud-based solutions as well as collaboration tools. There has been an increase in demand for online platforms that enable teams to share documents, access files from anywhere, and collaborate on projects. More companies are turning to such platforms due to their ability to reduce costs, improve efficiency and provide a high level of security.
• In 2020, the market is expected to witness increased investment in artificial intelligence (AI) and machine learning capabilities. AI will help automate mundane tasks within the office platform, such as document management, file sharing, and collaboration. This will enable organizations to focus on more important aspects of their business while having the platform take care of the rest. Additionally, providers are focusing on developing platforms with enhanced capabilities, such as natural language processing (NLP) and predictive analytics in order to provide better insights into operations.
• In 2021, there will be a greater emphasis placed on data governance and privacy compliance. Organizations are becoming increasingly aware of data protection laws such as GDPR and are looking for a secure platform that ensures their data is safe from malicious actors or third-party misuse. Providers are introducing new solutions designed specifically for compliance with data protection regulations in order to meet these demands.
Online Office Platform Market Scope
| | |
| --- | --- |
| Metrics | Details |
| Base Year | 2022 |
| Historic Data | 2020-2021 |
| Forecast Period | 2022-2030 |
| Study Period | 2020-2030 |
| Forecast Unit | Value (USD) |
| Revenue forecast in 2030 | USD 33.39 billion |
| Growth Rate | CAGR of 24.2 % during 2021-2030 |
| Segment Covered | Type, Application, Regions |
| Regions Covered | North America, Europe, Asia Pacific, South America, Middle East and Africa |
| Key Players Profiled | Microsoft Corporation, Zoho Corporation Pvt. Ltd., Google LLC, IBM Corporation, Citrix Systems, Inc., Cisco Systems, Inc., SAP SE, Oracle Corporation, Adobe Systems Incorporated, and Bamboohr Inc. |
Key Segments of the Online Office Platform Market
By Type Overview, 2021-2031 (USD Billion)
• Cloud-Based
• On-Premise
By Application Overview, 2021-2031 (USD Billion)
• Large Enterprise
• Midsize Enterprise
• Small Business and Individuals
By Regional Overview, 2021-2031 (USD Billion)
North America
• U.S
• Canada
Europe
• Germany
• France
• UK
• Rest of Europe
Asia Pacific
• China
• India
• Japan
• Rest of Asia Pacific
South America
• Mexico
• Brazil
• Rest of South America
Middle East and Africa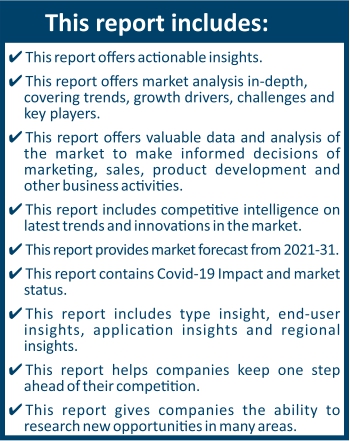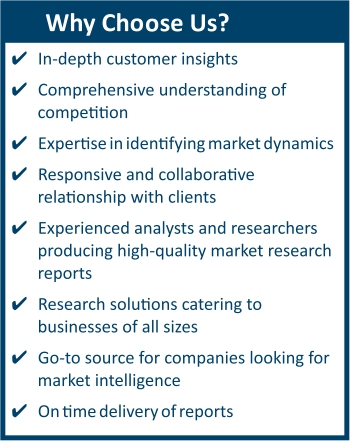 Frequently Asked Questions (FAQ) :
The global Online Office Platform market size is expected to reach USD 33.39 billion in 2031.