Customers residing in any part of the world are able to locate and shop at a professionally designed online business process management with relative ease. The ability of the jewelry sector to access people who are mainly missing from traditional retail outlets is another advantage of doing business via e-commerce. For instance, in order to purchase Moissanite stackable wedding bands, one must travel to the most reputable retail outlet. Keeping in mind that the demographic shifts had already begun before the COVID-19 epidemic is another helpful thing to do. In addition, Generation Z is the age that has the most significant influence on the culture of purchasing, and many jewelers are still adapting their businesses to meet the requirements of this generation.
Covid-19 Impact
In the year 2020, the outbreak of COVID-19 had a detrimental influence on the majority of the countries in North America, which led in the temporary closure of a variety of businesses, including the industry that manufactures jewelry. Despite this, there was an increase in sales of jewelry as customers moved their business to online platforms. Shopping was made much simpler through the use of online platforms, which also offered greater discounts on products than traditional businesses. Additionally, in 2021, the activities of industrial facilities that produced jewelry were able to resume thanks to the widespread vaccination campaigns, which led to an increase in production. It is anticipated that the shift toward online channels will continue to be a primary driver of growth in the regional online jewelry market during the period covered by the forecast.
Asia Pacific will dominate the Global Online Jewelry Retail Market
In 2021, the Asia-Pacific region achieved the highest revenue share, which was greater than 60.0%. This enormous market share can be explained, in large part, by the extremely high demand for jewelry in densely populated nations in the region such as India and China, both of which are major consumers of gold on a wide scale. A combination of factors, including the rising purchasing power of the country's people and its rapidly expanding economy, propelled China to the top of the market.
North America will see a stable growth rate in the period of interest
Over the course of the projection period, the growth of the online jewelry market in North America will be facilitated by the shifting customer preferences and lifestyles that are a direct result of the significant increase in disposable income among consumers.
The Woman Segment will dominate the Global Online Jewelry Retail Market
Because women all around the world are developing a greater fondness for rings, jewelers are likely going to focus more of their attention on women as customers in the not-too-distant future. Over the course of the forecast period, it is anticipated that the bracelet segment will expand at a CAGR of 8.9%. One of the primary contributors to the escalating demand for wristbands all around the world is the growing acceptance of designs that incorporate elements from other cultures. In this regard, jewelry that draws its inspiration from cultures such as Egypt, Europe, and Italy is likely to become increasingly popular in the not too distant future.
It is anticipated that the market share for jewelry purchased online will increase by 15.39% every year, amounting to USD 27.19 billion between 2022 and 2029.
The market is highly fragmented, and the degree to which it is fragmented is expected to increase during the time covered by the forecast. To further solidify their place in the market, competitors will need to differentiate their product lines by developing distinctive value propositions to accompany each offering. In addition to this, market vendors need to capitalize on the existing growth potential in the rapidly expanding categories while simultaneously preserving their positions in the slowly expanding parts.
Products such as cufflinks, tie bars, plain gold chains, cartographic necklaces, and signet rings are examples of products that are in high demand among male consumers. When a manufacturer has a wide customer base, they are better able to serve a large market, which increases their chances of making a profit. Customers are being drawn in by the introduction of new designs as well as evolving fashion trends, and manufacturers are capitalizing on this frequently occurring shift in fashion to design one-of-a-kind products in an effort to attract customers.
Additionally, bridal jewelry is a substantial contributor to the market's overall growth. It is anticipated that nations like India, where there is a considerable expenditure on wedding rituals and celebrations, will contribute favorably to the expansion of the industry. The fact that these kinds of products may be personalized is a feature highly valued by customers, which indicates that demand will continue to be strong in the market. Additionally, increased awareness regarding the authenticity of the metals and stones utilized in the jewelry pieces is boosting the industry. Not only are manufacturers maintaining authenticity and sticking to quality standards, but they are also educating customers through various marketing strategies.
Due to rising incomes and buying power, diamonds are becoming more attractive. Diamonds are one of the earth's most remarkable natural commodities and a sign of one's financial position. Major players are focusing on leveraging their websites to announce product debuts, sales, and other pertinent information. Rising e-commerce frauds and lack of information about jewelry hallmarks may slow market expansion.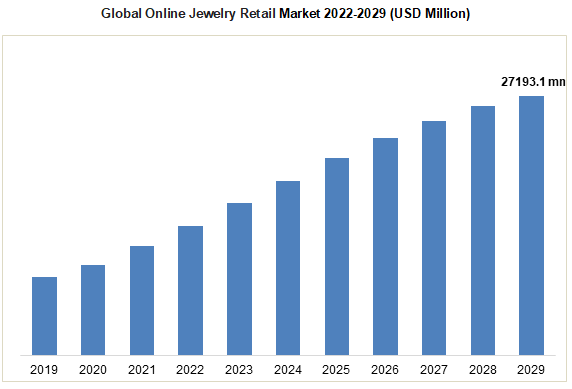 Richemont, Swarovski, GRAFF, H. Stern, Louis Vuitton, Chow Tai Fook, Malabar Gold & Diamonds, Tiffany & Co., Pandora, and Signet Jewelers Limited are some of the most well-known companies operating in the global jewelry business today.
Recent Developments
One of the most important developments in the online jewelry business that is boosting market growth is an increase in the use of an omnichannel strategy.
A new trend that is becoming more prevalent in the jewelry industry is the increased adoption of omnichannel distribution. Vendors are merging their offline and online presences by incorporating the omnichannel strategy into their business models in order to grow their customer bases and increase their revenue.
Jewelry manufacturers are being encouraged to move their business operations toward online retailing as a result of shifting customer shopping patterns, evolving online purchasing behavior, and an increase in the number of customers who are digitally driven (especially among the millennial population).
Online Jewelry Retails Market Scope
| | |
| --- | --- |
| Metrics | Details |
| Base Year | 2021 |
| Historic Data | 2019-2020 |
| Forecast Period | 2022-2029 |
| Study Period | 2019-2029 |
| Forecast Unit | Value (USD) |
| Revenue forecast in 2029 | USD 27.19 billion. |
| Growth Rate | CAGR of 15.39 % during 2021-2029 |
| Segment Covered | By Type, By End-User, By Application, Regions |
| Regions Covered | North America, Europe, Asia Pacific, South America, Middle East and South Africa |
| Key Players Profiled | Richemont, Swarovski, GRAFF, H. Stern, Louis Vuitton, Chow Tai Fook, Malabar Gold & Diamonds, Tiffany & Co., Pandora, and Signet Jewelers Limited |
Key segments in 'Online Jewelry Retail Market'
By Type, 2019-2029 (USD Million)
Fashion Jewelry
Fine Jewelry
By End-User, 2019-2029 (USD Million)
By Application, 2019-2029 (USD Million)
Weddings
Gift
Personal Use
Celebrations
Others
By region, 2019-2029 (USD Million)
North America

United States of America
Canada
Mexico

Europe

France
Germany
Italy
the Netherlands
Poland
Russia
The United Kingdom
Rest of Europe

Asia-Pacific

China
India
Indonesia
South Korea
Rest of Asia-Pacific

South America

Argentina
Brazil
Peru
Uruguay
Rest of South America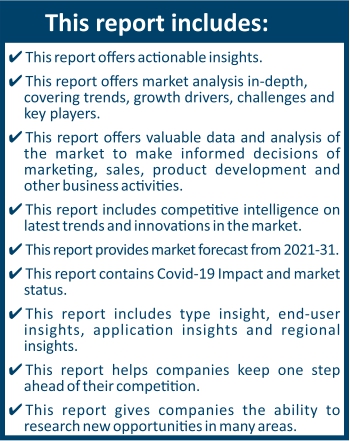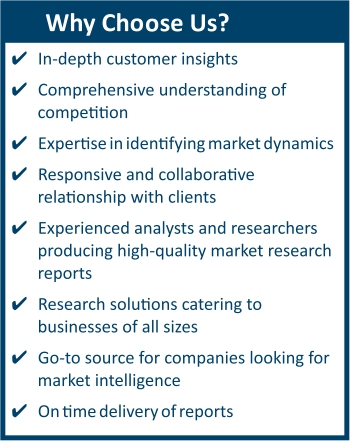 Frequently Asked Questions (FAQ) :
The market value of online jewelry retails market in 2029 was USD 27.19 billion.
The online jewelry retails market is growing at a CAGR of 15.39% over the forecast period.
The application of the online jewelry retails market Weddings, Gift, Personal Use, Celebrations and other.