Companies in the administration-purpose equipment sector will have more chances as consumers' preferences for IoT-based chairs, desks, smart projectors, and other office supplies grow. Additionally, regular businesses' efforts to provide office supplies made from recycled and sustainable materials are opening up new opportunities for the industry to expand.
The Office Supplies Industry's suppliers are enhancing their ability to supply the market by launching more items, investing more in their web portals, and expanding their geographic reach. As they stock up on these products, the suppliers are considering potential market enhancers like recycled-material dry-erase boards, reusable notebooks, etc.
The demand for the product is being further fuelled by increasing business and corporate professional awareness of the availability of such products. Additionally, the expansion of the industry is supported by an increase in the global population's literacy and educational levels as well as work prospects.
In commercial environments, including corporate offices, educational institutions, banks, and other places of commerce, computers, desks, and other objects are regularly used. Therefore, the need for the goods will be supported globally by expanding commercial and infrastructure settings.
The market for Global Office Supplies benefits from the increased focus on education, rising literacy rates, rising employment prospects, and expanding the geographic reach of MNCs globally, especially in emerging nations. Office growth and job possibilities are being aided by campaigns like the Digital India Campaign in India and industrial expansion in Latin America, particularly in Mexico, Brazil, and other countries.
In addition, as more organizations adopt digital ERP platforms based on cutting-edge technology for communication and bookkeeping purposes, such as QuickBooks, Xero Accounting, and others, consumer demand for pens, pencils, and other traditional stationery will decline, stifling industry growth. The increased cost of raw materials poses difficulties for businesses in their procurement processes and has an effect on their income streams. Additionally, fierce competition among organizational staple merchants, wholesalers, and organizers of office supplies is impeding the expansion of the organizational staple market.
Employees from a variety of companies commonly use office supplies for written communication, record-keeping or bookkeeping, housekeeping and cleaning tasks, and storing supplies or data. Paper, post-its, index cards, labels, file folders, file organizers, envelopes, staplers, scissors, tape, pushpins, binders, binder index systems, paper clips, rubber bands, and desktop toner cartridges are some of the supplies that are included. Additionally, they consist of notepads, composition and theme books, papers, index cards, labels, file folders, and organizers in addition to pens, pencils, and markers. They make work more effective and efficient while saving time and energy for employees. They thus have a wide range of applications in the Global industrial, banking, commercial, and educational sectors.
By embracing the online sales channel to market their products, manufacturers and retailers are raising the bar for themselves. The standards for the producers and retailers' other digital abilities are being raised in addition to this. They are concentrating on several online media formats, such as social networking sites and mobile-based applications, in order to increase their digital presence, allowing these manufacturers and retailers to promote and sell their goods to a bigger audience.
In 2021, the market for Global Office Supplies was worth almost USD 245.8 Billion. The Global Office Supply Market is projected to expand at a CAGR of 2.4% from 2021 to 2031, reaching a value of almost USD 283.34 Billion.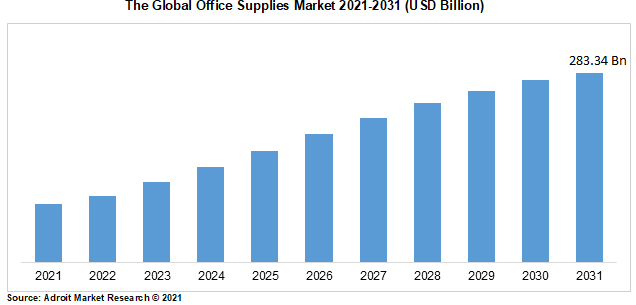 Along with the major competitors on the market—Staples Inc., Office Depot Inc., Lyreco Group, Amazon Inc., Marken Limited, Deli, Arcadia Technologies Private Limited, Ryman, and Others—the study also examined the industry's competitive environment.
Segment Analysis
Other Industries to Account For a Sizeable Portion of the Global Market
There are other writing instruments, calendars, planners, organisers, fasteners and clips, tapes, and adhesives in this category. Due to the significant consumer need for writing and organisational stationery, including calendars, pens, pencils, and papers for formal purposes. The market growth will also be boosted by a shift in consumer preference toward writing instruments made from environmentally friendly materials like bamboo and recycled plastic.
Office-Use Stationary to Grow More
Due to the increasing number of official and organisational establishments around the world, the official segment will expand more quickly. In addition, the growing start-up culture among young businesspeople and entrepreneurs is driving up product demand in this market. The automation and integration of IT and business have increased demand for computer printer supplies, supporting the market's expansion further.
Online Stores to Witness Exponential Growth
Office supply companies are increasingly using e-retailers to assist them sell their products online in the age of internet shopping. The expanding E-Commerce market is being pursued by the Global Office Supply Industry. By embracing the online sales channel to market their goods, manufacturers and retailers are raising their standards. Manufacturers and merchants are putting more emphasis on their other digital capabilities in addition to this. They are concentrating on several online media formats, such as social networking sites and mobile-based applications, in order to increase their digital presence, allowing these manufacturers and retailers to promote and sell their products to a bigger audience.
Asia Pacific to Lead the Market
Because the populations of China, Japan, and India regularly utilise various types of office-purpose equipment, the Asia-Pacific region is expected to dominate the Global Office Supplies Industry. Large stationary product production facilities in these areas also contribute to the high rate of product consumption there.
Impact of COVID-19 and Market Status
Professionals are reluctant to visit official settings because of the spread of the coronavirus infection. This has greatly reduced the requirement for equipment and stationery in office settings, which is hurting the market's expansion for office supplies. Additionally, closing down businesses and educational institutions owing to COVID-19-related lockdown restrictions in many countries has significantly decreased the demand for products in such settings. However, rising professional interest in working from home is boosting sales of home office supplies and equipment for businesses.
Latest Innovations and Developments in Global Office Supplies Market: A Snapshot
• To make online ordering more convenient for its clients, Staples has moved its efforts to the internet portal sector.
• Customers may save documents online due to technologies like cloud services, which eliminates the need to buy copiers and fax machines.
| | |
| --- | --- |
| Metrics | Details |
| Base Year | 2021 |
| Historic Data | 2020- 2021 |
| Forecast Period | 2022-2031 |
| Study Period | 2021 – 2031 |
| Forecast Unit | Value (USD) |
| Revenue forecast in 2031 | USD 283.34 Billion |
| Growth Rate | CAGR of 2.4 % during 2021-2031 |
| Segment Covered | Type, Application, by End-Use, Regions |
| Regions Covered | North America, Europe, Asia Pacific, Middle East and Africa, South America |
| Key Players Profiled | Staples Inc., Office Depot Inc., Lyreco Group, Amazon Inc., Marken Limited, Deli, Arcadia Technologies Private Limited, Ryman, and Others |
Key Segments of the Office Supplies Market
By Type Overview, 2021-2031 (USD Billion)
Desk

Computer Printers

Scissors

binders

File Folders

Envelopes

Others
By Application Overview, 2021-2031 (USD Billion)
By End User Overview, 2021-2031 (USD Billion)
By Regional Overview, 2021-2031 (USD Billion)
North America
Europe
Germany

France

UK

Rest of Europe
Asia Pacific
China

India

Japan

Rest of Asia Pacific
South America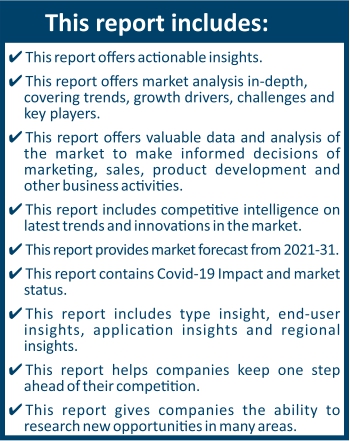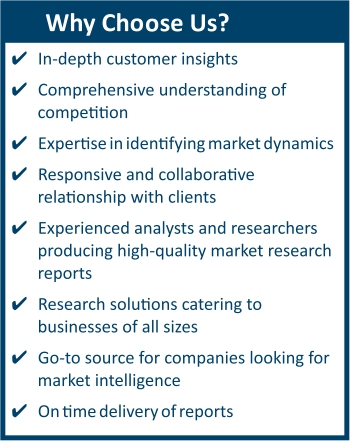 Frequently Asked Questions (FAQ) :
Office Supplies Market is projected to reach USD 283.34 Billion by 2031, growing at a CAGR of 2.4