Owing to the benefits of Occupational Medicine savings on expenditures Injury cases are usually guaranteed a minimum number of medical visits due to financial pressures placed on businesses, and preventive strategies are designed to promote and maximize safety, health, and productivity. They're made to safeguard workers from getting sick or hurt on the job, and they're designed to keep them safe. Employers are increasingly requesting that employees undergo physical examinations and pre-employment physicals, such as DOT physicals in Hialeah, to protect the safety of their employees and coworkers
The global Occupational Medicine market is expected to develop US$ 1,496.92 million by 2028, at a compound annual increase in price (CAGR) of 3.7% throughout the forecast period.
Covid-19 Impact & Market Status
The pandemic encouraged the creation and dissemination of occupational medicine healthcare solutions, which are now extensively used in medical sectors, transportation, agriculture, manufacturing, and a variety of other industries. Occupational medicines were quickly invading the healthcare industry, with a significant growth in their use in improving patient care quality and reducing the pressure on present healthcare systems.
Musculoskeletal Disorders to Emerge as the Most Lucrative Segment
Due to a growth in the older population, a rise in the frequency of musculoskeletal illnesses, and increased knowledge about occupational health throughout the world, the musculoskeletal disorder sector dominated the worldwide occupational medicines market.
Manufacturing Industry to Remain Atop
Agriculture and forestry, construction, manufacturing, petroleum and mining, transportation, and others are the different types of industries. Due to increase in the demand of manufacturing in various field this industry atop also due to the growing population and all the world is back in to their business this sectors emerge to increase in future.
The North America regions to Render Ample Investment Avenues
During the forecast period of 2021-2029, the North American occupational medicine market would rise at a rapid pace. Growing awareness of the health of working people may lead to lucrative expansion in the occupational medicine sector throughout the area. Because of government attempts to improve employee health, Europe may have bright development prospects. This future business intelligence study is designed to be a one-stop market research solution that will assist firms in making timely and successful business choices. The continuous research is the result of our extensive knowledge of data science approaches, as well as an unrivalled awareness of the external environment and industry analysis.
Keeping track of occupational injuries, assessing trends in employee health and well-being, and increasing the productivity of healthcare professionals are all things that may be done. Scheduling and managing educational sessions, screening initiatives, and site visits for employers and employees, improving clinical efficiency and thus clinic staff productivity, ensuring the health and safety of healthcare workers, and allowing the clinic to provide facilities for standardization of employee health management data to its various clients. These are some of the advantages of Occupational Medicines.
Occupational medicine is a discipline of medicine concerned with the preservation of occupational health, including the prevention and treatment of illnesses and accidents, as well as the secondary goals of preserving and enhancing productivity and social adjustment. While occupational medicine encompasses a wide range of fields, it focuses on preventative medicine and the care of workplace-related disease, injury, and disability. Occupational physicians must have a comprehensive understanding of clinical medicine as well as expertise in a few key areas.
Occupational Medicine professionals are experts in assessing and properly managing physical, chemical, biological, and psychological dangers in the workplace. As our doctors aid employees in returning to work, their knowledge of employment rules and regulations is also taken into account. Individuals' growing knowledge of occupational health may be a potential growth booster for the occupational medicines sector. The expanding senior workforce, as well as favorable environmental rules established by regulatory agencies in emerging nations, may increase demand for occupational medications.
From US$ 4,405.13 million in 2022, the occupational health market is expected to grow to US$ 5,568.67 million by 2029. Factors such as rising chronic illness incidence and increased knowledge of tailored medications are propelling the occupational health industry forward. However, the market's expansion is hampered by the high cost of diagnosis, a scarcity of experienced personnel, and the inaccessibility of trade secrets. As technology advances, the product's performance will increase even more, allowing it to be used in more downstream applications.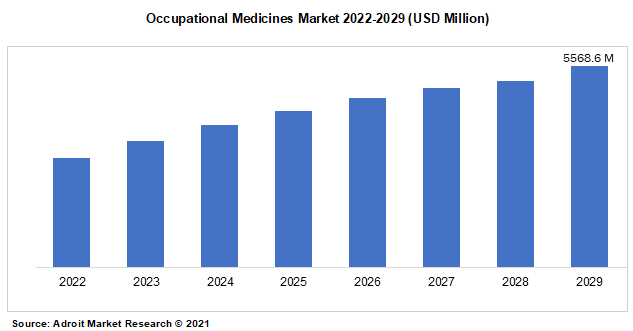 The key players in the Occupational Medicines are Healthcare Success, Aspen Medica, Concentra, Occucare International, HCA Healthcare, SAI Global Holding, Medigold Health, Medcor, Marlowe group, Konekt, Holzer Health System, and Sonic Healthcare. These companies are in the business of occupational medicines.
Latest Innovations in the Ship Winch Market
Common OM clinical issues, their stated causes, and management were identified using the Health and Occupation Research (THOR) network. Searches for matching evidence-based and audit guidelines were conducted. Electronic, Experiential, Learning, Audit, and Benchmarking (EELAB) is an online platform that allows users to access interactive materials by entering data from actual situations. EELAB provided disease-specific online learning and self-assessment, as well as self-audits of clinical management against external standards and benchmarking against peers' practices as documented in the research database. 250 general practitioners and 224 occupational physicians in the United Kingdom, as well as postgraduate OM students, were given access to the resource for evaluation.
Keeping OccMed providers' employees happy, healthy, and productive is critical to their success. This frequently necessitates OccMed analysing their clients' working circumstances and providing proactive solutions to identify and prevent any health concerns. However, for many people, working circumstances have altered substantially in the last two years. Many people now work from home or are compelled to change their work habits in order to comply with new health-related norms and regulations as a result of the PHE. When working circumstances are substantially altered, risk factors change as well. Working from home, for example, might result in inconvenient workplaces, increased stress and emotional health, and even an increase in poor eating.
Occupational Medicine Market Scope
| | |
| --- | --- |
| Metrics | Details |
| Base Year | 2020 |
| Historic Data | 2018-2019 |
| Forecast Period | 2021-2028 |
| Study Period | 2018-2028 |
| Forecast Unit | Value (USD) |
| Revenue forecast in 2028 | US$ 5,568.67 million |
| Regions Covered | North America, Europe, Asia Pacific, South America, Middle East and South Africa |
| Key Players Profiled | Healthcare Success, Aspen Medica, Concentra, Occucare International, HCA Healthcare, SAI Global Holding, Medigold Health, Medcor, Marlowe group, Konekt, Holzer Health System & among others. |
Key Segments of the Occupational Medicines Market
Type Overview, 2022-2029 (USD Million)
Skin disorder
Psychological disorder
Non-Induced hearing loss & vibration
Chemical poisoning
Musculoskeletal disorder
Chronic respiratory disease
Pneumoconiosis
Cancer
Others
Industry Overview, 2022-2029 (USD Million)
Petroleum & mining
Agriculture & forestry
Manufacturing
Transportation
Construction
Others
Regional Overview, 2022-2029 (USD Million)
North America
Europe

UK
Germany
France
Rest of Europe

Asia-Pacific

China
Japan
India
Rest of Asia-Pacific

South America
Mexico
Brazil
Rest of South America
Middle East and South Africa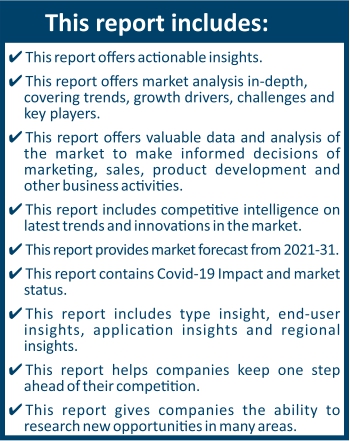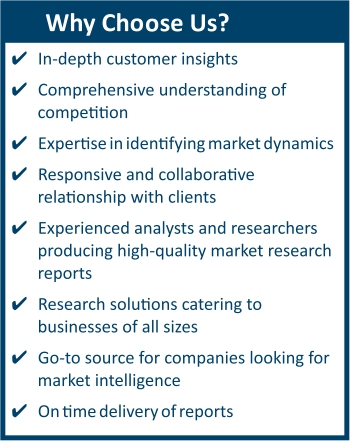 Frequently Asked Questions (FAQ) :
The market value of occupational medicine market in 2029 was US$ 5,568.67 million.
North America dominated the market for occupational medicine market and accounted for the largest revenue share.
The top companies that hold the market share in occupational medicine market are Healthcare Success, Aspen Medica, Concentra, Occucare International, HCA Healthcare, SAI Global Holding, Medigold Health, Medcor, Marlowe group, Konekt, Holzer Health System & among others.
To get latest version of occupational medicine market report can be obtained on demand from the website.
The base year for the report is 2021 in occupational medicine market.