The North America catering market size was valued at USD 69.35 billion in 2017. The catering industry has evolved into a huge revenue generating sector over the past few years and is expected to continue the upward trend, assisted by the rapidly maturing business-to-business (B2B) event industry. The increasing number of corporate events is presenting catering companies the opportunity to reap huge benefits by providing food & beverage services at these events.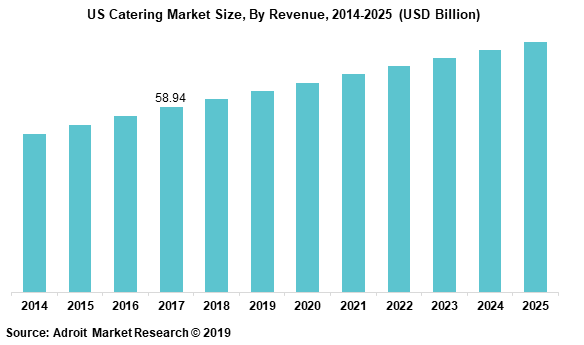 Catering operations are carried out either as a standalone facility or as a part of a larger hospitality related business. These operations exist in several formats and styles. The most common catering operations being private rooms in restaurant operations, hotel facilities, and independent catering facilities. The food service industry is divided into commercial and non-commercial activities. The commercial segment includes the high-profit making operations such as the independent caterer, restaurant caterer and the home-based caterer. The non-commercial segment consists of business & industry, education, healthcare, recreational food service, social organizations, and transportation food service catering which includes regular bulk sales.
The global North America Catering market worth US$ 155.40 million by 2027, growing at a CAGR of 11.9%
Among the North America catering market trends, integration of technology into catering services has been a major area of focus to simplify the management of full-service catering which includes a number of moving parts such as tracking the delivery of food, appropriate costing among others. To do away with this complexity, catering operators have started using catering management software as well as computer-based accounting programs. Many caterers have also started using online staffing systems, as well as menu costing apps. The use of software programs and apps was not very prevalent in catering services earlier but by leveraging available technology catering operators have now started increasing their gains in productivity. For instance, room measuring apps are used to measure an event space to determine its capacity and generate a floor plan to plan and execute the event optimally.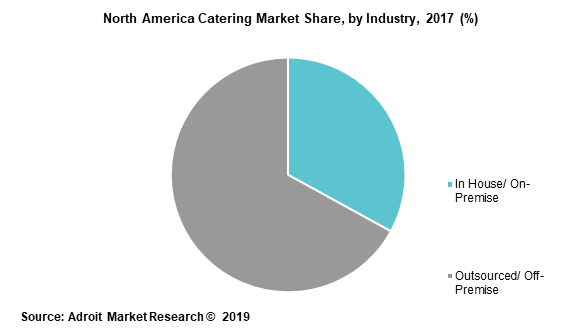 Rising disposable income is one of the major factors that is propelling the growth of North America catering market and is anticipated to be a significant driving factor during the forecast period. The annual disposable income growth rate in North America was 1.5% in 2016 compared to 2015. The sustained high rate of GDP growth in North America over a long period of time has resulted in growth in the per capita income. The growth in disposable income has also facilitated a rise in the spending pattern of the households in this region. People have started spending more on dining out and on securing high-quality catering services for their social gatherings. Catering services play a significant role in carrying out an event successfully. Hence, people have become more conscious about the quality offered by the caterers, and the focus on the cost of catering has taken a back seat while choosing a caterer for important occasions and gatherings. Therefore, the North America catering market is gaining momentum from the increase in consumer disposable income.
The North America catering market is characterized by the presence of in-house and off-premise caterers. The off-premise segment held the largest share of over 65% due to increased consumer preference for outdoor destination events that has accelerated the emergence of a large number of off-premise caterers. The increasing number of food delivery companies partnering with caterers is also a major factor that is expected to boost this segment during the forecast period.
Dual restaurant catering is becoming a significant part of a restaurant's revenue increasing strategy. Restaurants are complementing their on-premise facilities with off-premise catering to gain greater efficiencies in terms of production equipment and professional staff. The food delivery companies partnering with restaurants that want to reach their customers via mobile orders have supported this dual catering model. For instance, delivery companies such as GrubHub, DoorDash, UberEats, and Caviar allow the customers to view the menu from a variety of restaurants, place an order and schedule the delivery.
Within North America, the US catering market size was valued at USD 58.94 billion in 2017. The country's growth has been backed by a rapidly maturing event industry as well as a high demand from the business & industry segment. The presence of a large number of corporate offices in the U.S. provides tremendous revenue-generating proposition to the caterers, as companies are focussing on achieving enhanced employee productivity through providing healthy and flavorsome food to its employees. This cause of the companies is further supported by the emergence of third-party food delivery companies who are responsible for the logistics of food delivery. This enables the caterers to focus more on the quality of food rather than worry about maintain an in-house delivery facility.
The North America catering market is expected to maintain its forward momentum during the forecast period due to the ingenious technological advancements that are being integrated by major players into their catering services. The inception of online food ordering and food delivery companies are expected to act as a catalyst in the growth of the North America catering market.
North America Catering Market Scope
| | |
| --- | --- |
| Metrics | Details |
| Base Year | 2020 |
| Historic Data | 2018-2019 |
| Forecast Period | 2021-2027 |
| Study Period | 2017-2027 |
| Forecast Unit | Value (USD) |
| Revenue forecast in 2027 | US$ 155.40 million |
| Growth Rate | CAGR of 11.9 % during 2021-2027 |
| Segment Covered | By Deployment Type, Regions |
| Regions Covered | North America, Europe, Asia Pacific, Middle East and Africa, South America |
| Key Players Profiled | Aptus Systems Ltd., Better Cater, Inc, Caterease Software, Catertrax, Inc., CaterZen, Curate, Flex Catering, FooStorm Catering Software (Caterxpress), Profit Systems Inc., Pxier |
Key segments of the North America catering market
Type Overview, 2014-2025 (USD Billion)
In-House/On-Premise
Outsourced/Off-Premise
Event Type Overview, 2014-2025 (USD Billion)
Corporate Events
Social Events
Industry Overview, 2014-2025 (USD Billion)
Business & Industry (B&I)
Education
Healthcare
Leisure
Others
Country Overview, 2014-2025 (USD Billion)
Reasons for the study
The purpose of the study is to give an exhaustive outlook of the North America catering market industry.
The impact of the growth of the event industry brought about by the changing household spending patterns in North America is creating a favorable market environment for the caterers in this region. There is a significant correlation between the household spending patterns and the catering industry.
The emergence of third party delivery apps have brought about a change in online consumer behavior. This has accelerated the development of new business channels, targeting the changes occurring in online consumer behavior.
What does the report include?
The study on North America catering market contains parameters such as opportunities, drivers and restraints
Additionally, the market has been evaluated using the PEST analysis to provide the various aspects influencing market behavior
Various qualitative and quantitative aspects of the market and its various segments including type, event type, industry have been analyzed in the study
The report provides a deep-dive data analysis for all of the segments with a similar trends for the countries
The report also covers detailed information on the key players operating in the market
Who should buy this report?
This study is suitable for industry participants and stakeholders in catering industry, who want an in-depth insight into the movement of the outsourced/ off premise catering market. The report will benefit:
Executives of catering providers and food delivery companies who want to develop new business models based on the current scenario of the market
Managers looking to publish recent and forecasted statistics pertaining to catering market.
Venture capitalist looking into investing capital
Government organizations and food regulatory authorities
Analysts, researchers, educators, and strategy managers looking for insights into the market to determine future strategies.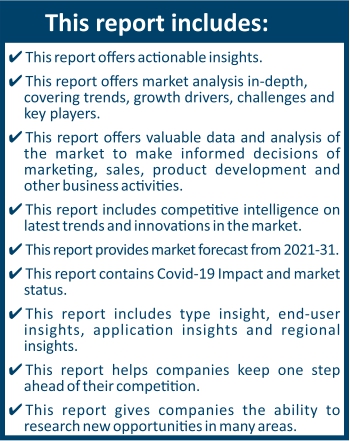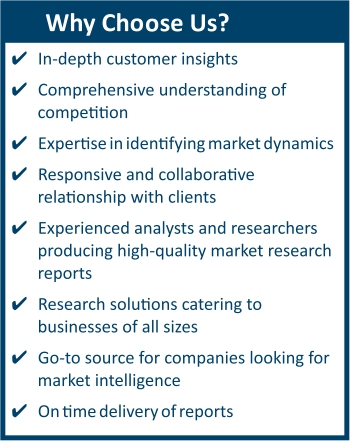 Frequently Asked Questions (FAQ) :
The market value of north america catering market in 2025 was USD 89.60 Billion.
The top companies that hold the market share in north america catering market are Abigail Kirsch, Aramark, Blue Plate Catering, LTD., Compass Group PLC, Elior Group, Sodexo, Windows Catering, Feastivities, Great Performance, and Panera Bread & among others.
The Global north america catering Market is Segmented on the basis of Type, Event Type, Industry, And Geography.
To get latest version of north america catering market report can be obtained on demand from the website.
The base year for the report is 2017 in north america catering market.