It's being expected that by 2029, the Neuromorphic Computing market cap will hit USD 34.61 Billion at a CAGR growth of about 52.5%.
The global neuromorphic computing market revenue is estimated to gain a substantial hike of about 7.89 billion USD with an estimated CAGR of 21% during the projected forecast timespan, 2018-2028. The rising need for high-performance integrated circuits (IC) is a major driver of growth in the global neuromorphic computing market. By processing and storing data on the same chip, neuromorphic devices can significantly decrease the transit time required by a traditional CPU.
Storage and processing capabilities in combination improves time efficiency as compared to regular CPU functionality in data transfer between the processor and memory blocks. As a result, the market is expanding due to the demand for high-end ICs for efficient computing capabilities.
The global neuromorphic chips market is likely to see rapid expansion in sectors such as mobile and embedded devices. However, at this time, achieving speed comparable to GPUs (graphics processing units) in industrial machine learning will be important, as backend server/data center applications require substantial algorithm learning.
As a result, need for improved hardware production capabilities, enabling neuromorphic hardware to learn complicated algorithms for large-scale implementations would be challenging. This might be a hindrance for the expansion of the global neuromorphic computing business.
Neuromorphic processors provide consumers with various benefits such as fast speed, low power consumption, cognitive computing, and optimal memory use. These chips are also commonly employed in aerial surveillance, audio and signal processing, and satellite imaging. A variety of industry sectors, including automotive, consumer electronics, robotics, and military and defense, have expressed considerable interest thus extending lucrative viability in the foreseeable times, expected to augment high growth potential.
A wide range of industries is looking to automate their processes with the aid of machine learning (ML) and artificial intelligence (AI) in order to improve efficiency and product quality. AI has several applications in areas such as media, medicine, automobiles, telecommunications, and food & drinks, to name a few.
These industries regularly encounter challenges that SNN can effectively solve owing to its ability to make agile and adaptable judgments while taking into consideration not just past experiences, but also the context of the case. Fraud detection, speech recognition, credit scoring, self-driving automation, language translation, and image classification are among applications that may be made more efficient by combining ML and AI. A growing need for cognitive and a brain robot is general-purpose humanoid robot that propels the industry forward.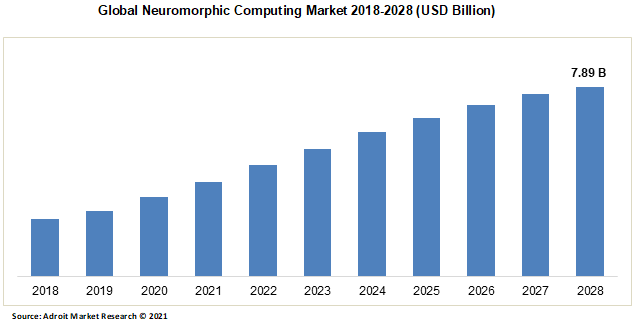 The major players of the global neuromorphic computing market are Brain Corporation, CEA Leti, General Vision, Hewlett Packard, HRL Laboratories LLC, IBM Corporation, Intel Corporation, Known, Numenta, Qualcomm, and Vicarious FPC. Major market companies are concentrating on the creation of neural processing units that can be integrated into a processor chip to reverse-engineer the human brain.
Companies are progressively investing heavily in R&D efforts related to the development of neuromorphic engineering and neural networks before entering the industry. The projection cycle will allow the user to understand the characteristics of the players by detailing their product pricing, international earnings, and industry share. It also goes through regional market trends and drivers, risk and penetration barriers, opportunities and threats, suppliers and consumers, and distribution networks.
Neuromorphic Computing Market Scope
| | |
| --- | --- |
| Metrics | Details |
| Base Year | 2020 |
| Historic Data | 2018-2019 |
| Forecast Period | 2021-2028 |
| Study Period | 2018-2028 |
| Forecast Unit | Value (USD) |
| Revenue forecast in 2028 | USD 7.89 billion |
| Growth Rate | CAGR of 21% during 2021-2028 |
| Segment Covered | Offering, Deployment, Application, Vertical, Regions |
| Regions Covered | North America, Europe, Asia Pacific, Middle East and Africa, South America |
| Key Players Profiled | Brain Corporation, CEA Leti, General Vision, Hewlett Packard, HRL Laboratories LLC, IBM Corporation, Intel Corporation, Known, Numenta, Qualcomm, and Vicarious FPC. |
Key Segments of the Global Neuromorphic Computing Market
Offering Overview, 2018-2028 (USD Billion)
Deployment Overview, 2018-2028 (USD Billion)
Edge Computing
Cloud Computing
Application Overview, 2018-2028 (USD Billion)
Image recognition
Data Mining
Signal Recognition
Vertical Overview, 2018-2028 (USD Billion)
Aerospace, Military, & Defense
Consumer Electronics
Automotive
Industrial
IT & Telecommunication
Medical
Others
Regional Overview, 2018-2028 (USD Billion)
North America
Europe
France
UK
Germany
Rest of Europe
Asia Pacific
China
Japan
India
Rest of Asia Pacific
South America
Brazil
Mexico
Rest of South America
Middle East and Africa
Reasons for the study
The study covers primary changes in the global neuromorphic computing industry, as well as organic and inorganic growth methods.
The supply-chain infrastructure of the global neuromorphic computing market , raw material investments, production cues and commercialization practices have been discussed in thorough detail.
The report encompasses a thorough probability assessment, collaborative alliances and opinionated business strategies harnessed by lead players.
What does the report include?
Includes a thorough assessment of the market from a number of angles using Porter's five forces analysis.
Comprehensive company profiles for the major market participants, including corporate insights, a business overview, a SWOT analysis, and product benchmarking.
The industry dynamics scenario and market growth possibilities will be discussed taking the forecast years into consideration.
Who should buy this report?
Policymakers, regulatory bodies, government agencies, and businesses interested in investing in global neuromorphic computing market thereby influencing novel industry trends.
Managers in the global neuromorphic computing market who want to talk about the present and future global market statistics.
Strategy managers, researchers, and government agencies all seek market data to help in the planning of future operations.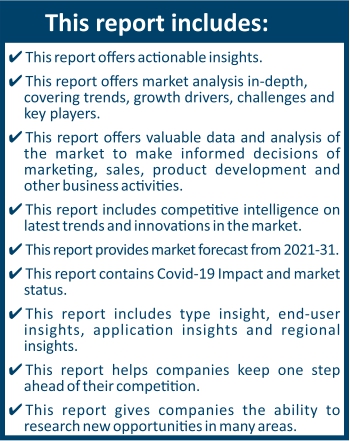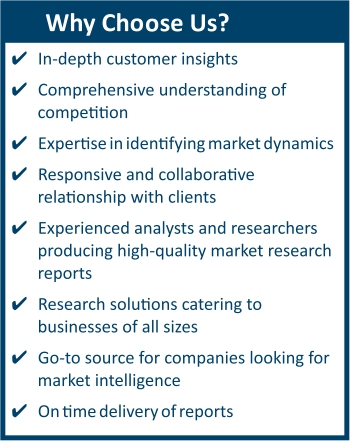 Frequently Asked Questions (FAQ) :
The application of the neuromorphic computing market image recognition, signal recognition, data mining
The market value of neuromorphic computing market in 2028 was USD 7.89 billion
The global data neuromorphic computing market is Segmented on the Offering, Deployment, Application, Vertical, Regions
Neuromorphic computing, also known as neuromorphic engineering, is defined as the utilization of massive integrated systems with many analog circuits that allow the replication of neuro-biological phenomena seen in the human nervous system. The neuromorphic computing platform is made up of two critical systems that are based on unique hardware architecture. Such systems are used in ML and cognitive computing to program neural microcircuits utilizing a brain-like reasoning process.
This method allows a machine to learn, adapt, and behave like a human brain rather than a standard computer. Likewise, in order to perform such a complex tasks, the computing platform requires electronic components and cutting-edge circuit technologies, allowing the platform to receive new knowledge from a variety of other sources of neuroscience research, such as theoretical neuroscience, brain modeling, and experimental neuroscience.
Advances in AI and ML integration are likely to bode well with further growth in the forecast years. Growing demand for superlative ICs, growing new ways of computation possible due to Moore's Law's demise, high demand for brain and cognitive robots, demand for machine learning tools, high adoption of advanced automated technology from various sectors such as retail, and logistics, manufacturing, telecommunications, and rising demand for real-time analytics are also touched upon to unravel growth strategies.
Furthermore, growing applications relating to automation and increased usage of neuromorphic computing for security purposes would fuel the market's expansion during the aforementioned projected period.
Offering Segment
The software segment is expected to develop at an elevated rate in the coming years. In recent times, advances in online activities such as online learning, real-time data analysis, data modelling and predictive functions are all bolstering high end application of neuromorphic computing software. The growing use of software in industries such as aerospace and defense, information technology and telecommunications, and health is also propelling the global market for neuromorphic computing software forward.
Vertical segment
The aerospace, military and defense segment will have the biggest share of the neuromorphic computing market in the coming years. Aerospace, military, and defense are anticipated to account over 30% of the market in the future. Neuromorphic computing can process information quicker than any other processor, which benefits the military and defense sectors by allowing them to examine sensitive data such as combat data, as well as resource and weapon management.
The region of Asia Pacific would be at the leading stance fuelling the highest CAGR during the projected timeframe. Following closely is North America which is incurring over 38% of the total revenue streams in the global neuromorphic computing market.
Growing integration of neuromorphic computing across verticals such as medical field, defense and aerospace areas are influencing ample growth opportunities across these regional hotspots.
As the leading adopter of AI for image processing, natural language processing (NLP), machine learning, and speech recognition across industries such as automotive and medical, the United States is driving market growth in North America.