Owing to its high degree of simplicity, ease of operation, and acceptance among neurologists, the neurofeedback industry is booming.
Covid-19 Impact & Market Status
Individuals' mental states were profoundly impacted by the COVID-19 epidemic, and as a result, the majority of people suffered from various psychiatric and neuropsychiatric illnesses. A study revealed that more than 75 million individuals were affected by anxiety disorders in 2020 and numerous people suffer from other mental diseases. In 2020, compared to 2019, the number of cases increased by 25.6 percent. As a result, COVID-19 has offered market participants with the potential to develop creative strategies to treat the global burden of such rising anxiety disorders, consequently influencing market growth.
At a compound annual growth rate of 7.18%, the size of the worldwide Neurofeedback Systems market is projected to reach USD 1908.66 million in 2029.
ADHD expected to have the Highest Contribution
ADHD (Attention Deficit Hyperactivity Disorder) is one of the most common neurodevelopmental issues in children. It's most frequent in children, although it can endure well into adulthood. ADHD patients, especially children, may have difficulty paying attention, managing impulsive actions, or being overly active.
The rising focus on research and development of neurofeedback therapies and devices, as well as the expanding global incidence of ADHD, are two important reasons driving the segment's rise. Furthermore, multiple studies demonstrating the efficacy of neurofeedback systems for ADHD have been published, indicating an increase in the adoption of these systems for ADHD, which contributes to market growth. Furthermore, a growing emphasis on research and development is leading to the creation of effective neurofeedback systems, which is helping to drive market expansion.
North American Region expected to be Most Dominant
The expansion of this market is primarily fuelled by North America's advanced healthcare infrastructure and the existence of several medical device businesses that are well-connected to hospitals. Because many companies choose to conduct clinical research in established countries, particularly the United States, the North American area is a major contributor to the growth of this industry.
The increased prevalence of target diseases in this region is a major factor driving the market forward. According to the American Academy of Sleep Medicine 2020, up to 20% of people in the United States suffer from insomnia each year. Children who have irregular sleeping patterns are more likely to develop behavioural insomnia, which affects 30% of kids.
Anxiety disorders affect 40 million adults and children in the United States every year. As a result, the high occurrence of insomnia and anxiety disorders in this region supports the need for a neurofeedback system, boosting market growth.
Market sector growth is also aided by the launch of new items by various companies. The market for neurofeedback systems is also fuelled by the establishment of various foundations that serve as support networks for many healthcare specialists involved in the treatment of brain disorders.
The increased prevalence of neurodegenerative diseases throughout the world is one of the key factors of market development.
A neurofeedback system is a non-invasive method of improving brain function. As it is a kind of biofeedback, it is also known as EEG biofeedback. Electrodes are used in neurofeedback to capture and amplify brain waves, while the visual, aural, and tactical input provided by the system aids learning. The neurofeedback system promotes relaxation and self-regulation, both of which are essential for optimal brain function. To better map brain activity, the neurofeedback system takes into account behavioural, cognitive, and subjective elements as well as brain activity.
Neurofeedback therapy and its usefulness in the treatment of a variety of disorders related to the brain have been the subject of various research. The neurofeedback system can be used to treat a variety of brain disorders, including anxiety, epilepsy, pain, and others. The electroencephalogram (EEG), which is the principal instrument connected to neurofeedback systems, records all of the actions. The study market's growth is also aided by technical advancements and novel product launches that occur on a regular basis in this industry.
According to the World Health Organization (WHO), more than 55 million people worldwide will have dementia by 2021, with about 10 million new cases occurring each year. Alzheimer's disease is the most common type of dementia, accounting for 60 to 70% of cases. As a result, the market's growth would also be fuelled by the rising frequency of such neurodegenerative disorders among the global population throughout the forecast period. However, with advancements in other technologies connected to brain monitoring, neurofeedback systems have become more expensive and time intensive, and the efficacy of advanced technology-based treatments has been extensively proven across many geographies, limiting their use. As a result, these variables are serving as some of the primary market limitations.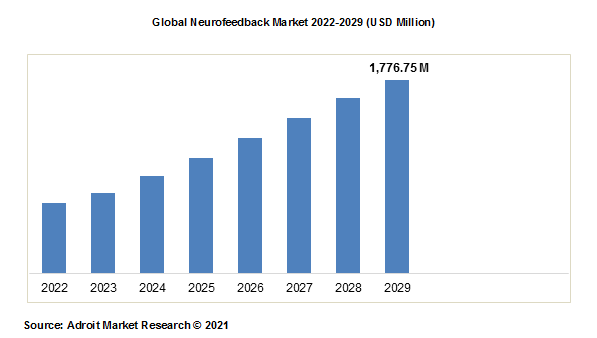 There are several established firms in the neurofeedback market like Brainmaster Technologies, Inc., Mind Media, NeuroCare Group GmbH, Neurobit Systems, BEE Medic etc.
Latest Innovations in the Neurofeedback Market: A Snapshot
Divergence NeuroTechnologies and OVID Clinics GmbH formed a partnership in November 2021 to pilot a cloud-based clinical assessment and neurofeedback software system in order to provide their patients with more vigorous electronic assesments. The purpose of this collaboration is to improve data collecting and processing, as well as to provide neurofeedback treatment to the OVID Clinic Berlin and additional clinics in the future. There will be focus on further creating the tools necessary to support the patients long after they have completed therapy via digital interventions. Furthermore, they will also work to discover new and interesting methods to improve relational technology, which is critical to therapeutic efficacy and experience.
Interaxon Inc released the second iteration of its famous EEG meditation and sleep headband Muse S in October 2021. This redesigned plush brain-sensing headband employs real-time neurofeedback to help you master the art of sleeping meditation. This enhanced plush brain-sensing headband provides real-time biofeedback to assist you in learning the art of meditation as well as falling asleep. Interaxon is also unveiling an innovative new sort of EEG-powered sleep experience to go along with the debut of the revised Muse S headband, which is supposed to help put you to sleep and guide you back to sleep if you wake up throughout the night.
Neurofeedback Systems Market Scope
| | |
| --- | --- |
| Metrics | Details |
| Base Year | 2021 |
| Historic Data | 2019-2020 |
| Forecast Period | 2022-2029 |
| Study Period | 2019-2029 |
| Forecast Unit | Value (USD) |
| Revenue forecast in 2029 | USD 1908.66 million |
| Growth Rate | CAGR of 7.18 % during 2021-2029 |
| Segment Covered | By Product, System, End User, Aplication, Regions |
| Regions Covered | North America, Europe, Asia Pacific, South America, Middle East and Africa |
| Key Players Profiled | Neuro Care Group (Germany), Myndlift Ltd (Israel), Brainmaster Technologies, Inc. (U.S.), Mitsar Co. Ltd (Russia), Emotiv (U.S.), Brainworks (United States), Mindfield Biosystems Ltd. (U.K.), Narbis (U.S.), Thought Technology Ltd. (Canada), InteraXon Inc. (Canada), Mind Media USA Inc. (Netherlands), NeuralScan (U.S.) |
Key Segments of the Neurofeedback Market
Application Overview, 2022-2029 (USD Million)
Pain Management
Anxiety Disorder
ADHD
Insomnia
Other diseases
Regional Overview, 2022-2029 (USD Million)
North America
Europe
Germany
France
UK
Rest of Europe
Asia Pacific
China
India
Japan
Rest of Asia Pacific
South America
Mexico
Brazil
Rest of South America
Middle East and South Africa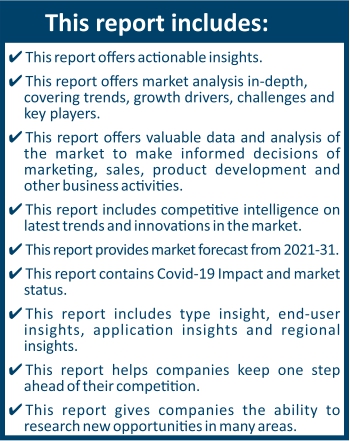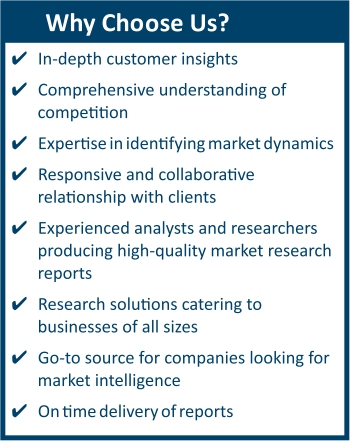 Frequently Asked Questions (FAQ) :
The market value of neurofeedback systems market in 2029 was USD 1,776.75 million.
The neurofeedback systems market is growing at a CAGR of 7.59% over the forecast period.
North America dominated the market for neurofeedback systems market and accounted for the largest revenue share.
The application of the neurofeedback systems market ADHD, Pain Management, Insomnia, Anxiety Disorder, and Other Diseases.
The top companies that hold the market share in neurofeedback systems market are Brainmaster Technologies, Inc., Mind Media, NeuroCare Group GmbH, Neurobit Systems, BEE Medic.