The size of the global network security firewall market was estimated at USD 4.27 billion in 2022 and is projected to grow at a compound annual growth rate (CAGR) of 21.23% to reach USD 13.5 billion by 2028–2023.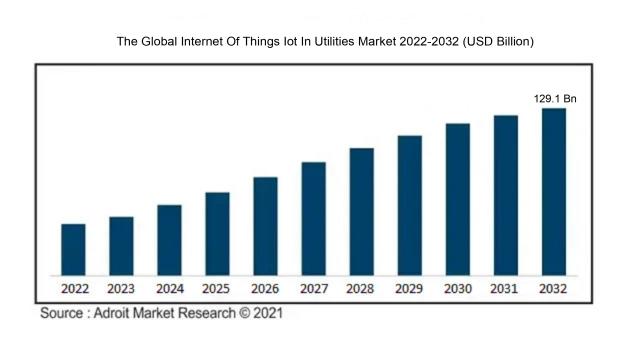 With a predicted CAGR of 21.6% from 2019 to 2029, the market for network security firewalls, which was valued at $3.48 billion in 2020, is expected to grow to $53.11 billion by 2029. It is possible to configure a network firewall so that it must be passed through before any data enters or leaves the network. This is achieved by scrutinising each incoming message and excluding those that do not satisfy the set security standards. When designed correctly, a firewall keeps away unauthorised users, hackers, viruses, worms, and other malicious software from trying to access the protected network while still enabling users to access whatever resources they require. Hardware or software firewalls are both options. A firewall can manage remote access to a private network using secure authentication certificates and logins, as well as restrict access to a protected computer and network. It can also track all traffic entering or departing a network.
In 2021, the market for network security was estimated to be worth USD 20.30 billion. The market is anticipated to expand at a CAGR of 13.0% from 2022 to 2029, rising from USD 22.60 billion in 2022 to USD 53.11 billion. According to our data, the global market for network security had grown by an average of 11.1% from 2019 to 2020.
COVID-19 Impact and Current Market Status
after COVID-19 People around the world flocked to online retailers and ecommerce websites for their shopping needs when local malls and stores were forced to close due to the epidemic as COVID instances rose globally. This increased pressure on the banks and financial sectors to invest more in payment gateway security in order to help secure the rising number of online transactions. As a result, there was a greater need for network security firewall solutions, particularly in light of the requirement to defend personal patient data and data analysis tools from hackers. A number of companies also allowed their workers to work remotely during the COVID-19 epidemic in an effort to avoid the coronavirus from spreading. Due to these remote working conditions, there was a need for increased data protection for firm data. However, comfort and simplicity of use enable workers to sustain high levels of productivity.
Network Security Firewall Market Segment Analysis – By Deployment Type
Greater Demand for Solutions Will Be Caused by Growing Adoption of Advanced Technologies On-premises and cloud deployment types are the two main categories in the market. Artificial intelligence, machine learning, the Internet of Things (IoT), and other emerging technologies are forcing businesses to adopt cloud-based solutions. Real-time setup is possible with cloud-based software, enabling rapid corporate growth. The acceptance of cloud-based security deployment is accelerating due to these factors.
Network Security Firewall Market Segment Analysis - By Type
Gaining Ground Due to Growing Adoption of Solutions, Firewall, VPN, and Wireless Security Firewalls, VPNs, wireless security, antivirus and antimalware software, among other categories, are segregated into the market (Data loss prevention, Intrusion prevention systems, etc.) Firewall security has been applied throughout all sectors, which accounts for the largest revenue share. The firewall monitors all files entering and leaving an IP address, as well as their genuine source, ports, and protocols. The firewall services and software act as barriers that limit access to the data. As a result of recent security improvements, intrusion prevention technologies are becoming more widely accepted. The reason for the steady adoption of intrusion prevention technologies is their capacity to actually stop attacks rather than only identify them.
Network Security Firewall Market Segment Analysis - By Enterprise Size
The two categories for business size are small and medium-sized businesses and large businesses. The number of cyberattacks on large businesses is expected to rise, as it has in past years. Large businesses budget more money for security as a result. On the other hand, growing cybersecurity awareness and hacks encourage small and medium-sized businesses, which broadens the market. Additionally, this fosters market expansion and raises network security's adoption in large corporations. In an effort to prevent their growth, hackers often target small and medium-sized firms. As a result, private data is exploited, resulting in significant financial losses for the company. Therefore, SMEs must have safe networks. Startups are investing in security solutions thanks to government programmes and subsidies. In the foreseeable future, small and medium-sized businesses are anticipated to gradually adopt this antivirus software more. It would further encourage market expansion.
Network Security Firewall Market Segment Analysis - By Industry
BFSI, IT and telecom, retail, healthcare, government, manufacturing, travel and transportation, energy and utilities, and others are the different segments of the industry. Following the government and the BFSI sector in terms of market share are telecoms and IT. The BFSI has access to a substantial amount of personal data and is a target of the most severe threats and attacks. The popularity of online and mobile banking is also raising the danger of network attacks and data breaches. This situation will lead to the implementation of security measures. The government sector is predicted to hold a substantial market share because of the enormous amounts of private, public, and official data made available for online transactions.
Important companies make investments in cutting-edge technologies like cloud computing, NLP, AI, and IoT to cut operating costs and improve healthcare services. Additionally, hospitals are storing sensitive patient data in electronic health records (EHR) more frequently. As the use of medical insurance and claims rises, enormous amounts of data are shared among patients, providers, and payers, necessitating greater network information security. The healthcare sector faces risks as it integrates new technology like EHR, AI, and others to improve process efficiency. Additionally, the retail sector is growing and diversifying its e-commerce products. The cloud is where the majority of the sector's data is stored. Customers can use the internet to access e-commerce services on their computers and mobile devices. As a result, there is a substantial need for a private network within the industry. The retail industry is expected to expand quickly during the estimated time range.
Network Security Firewall Market Analysis - By Geography
The market has been segmented into five major geographical areas: Latin America, North America, Europe, Asia Pacific, and the Middle East and Africa. North America is anticipated to hold the largest market share for network security. Aside from that, software adoption increase is happening most quickly in the US. To protect sensitive data, the software is widely used in well-known industries like healthcare, BFSI, and retail. The most patent applications for market protection have been submitted by the United States, which is also developing security solutions and updating current software. It is anticipated that in Canada, this type of protection would grow in popularity over time. Similarly, the market is continuously developing and expanding in Europe.
The region invested more than USD 707.6 million in network and information security research and innovation. Secure network solutions, professional cyber services, and information risk assessment and management are all services that the majority of firms in the UK provide. On the other hand, the German market is continually expanding. Throughout the projection period, stable growth is anticipated in Asia Pacific. China is investing in the research and development of security software while also growing its market. People are encouraged to employ technology in their daily lives by the Chinese government. This would increase the need for secure networks, which would drive market expansion. Governments in many nations also enact security guidelines and legislation to prevent data breaches.
The demand for the software is driven by the expanding number of companies and rising internet usage in developing nations. Additionally, end-use organizations utilize BYOD services, which need secure network connections. In addition, businesses in the healthcare and retail sectors are concerned about network security. As a result, these sectors are installing cutting-edge security technology that will improve security throughout these operating units.
The adoption of 5G technology is accelerating. 5G enables devices to run at high speeds while increasing bandwidth utilisation, dependability, and latency thanks to its better network solutions. As a result, 5G has become quite popular in industries including industrial IoT, machine learning, and artificial intelligence (AI). As 5G technology is swiftly implemented into business applications, more data is predicted to be transferred via the network, posing new challenges to data security. Users and 5G service providers both struggle with cyberattackers. As more individuals use 5G services, it is anticipated that need for security solutions will rise.
IoT applications including driverless cars, robotic process automation, virtual reality, augmented reality, smart cities, and others are using 5G to increase data transfer. These programmes constantly exchange data over the internet for critical examination, which calls for a connection with a high bandwidth. Users should receive the desired speeds from 5G. Therefore, over the projected period, the rising trend of deploying 5G services is anticipated to fuel the expansion of this market.
Market Players
Major market companies are continually investing in security developments and acquisitions in an effort to retain and increase their competitive differentiation advantage. Leading companies including Watch Guard Technologies, Inc., Check Point Software Technologies Ltd., FireEye, Inc., McAfee, LLC, and Juniper Networks, Inc. are forming alliances with other companies or buying them to expand their security solution portfolio. Based on organisational demands and business size, companies are offering advanced endpoint security solutions and networks.
Recent Developments of Network Security Firewall Market
In January 2022, Check Point Software Technologies Ltd. unveiled a secure access service edge solution to connect remote and hybrid workforces. The improved secure access service will include VPN-as-a-service, security upgrades, and PoPs that can swiftly adapt to business requirements in order to combine efficient network access with threat protection.
September 2020 - FireEye, Inc. and the Texas Department of Information Resources collaborated after signing a DIR contract with Carahsoft, Inc. (DIR). The agreement's goal was to provide Texas' public sector organisations with cybersecurity solutions.
Network Security Firewall Market Scope
| | |
| --- | --- |
| Metrics | Details |
| Base Year | 2022 |
| Historic Data | 2018-2019 |
| Forecast Period | 2022-2028 |
| Study Period | 2018-2028 |
| Forecast Unit | Value (USD) |
| Revenue forecast in 2028 | USD 13.5 billion |
| Growth Rate | CAGR of 21.23 % during 2018-2028 |
| Segment Covered | By Type, Solution, Regions |
| Regions Covered | North America, Europe, Asia Pacific, South America, Middle East and Africa |
| Key Players Profiled | Cisco Systems, Inc. (US), Juniper Networks, Inc. (US), Fortinet, Inc. (US), Barracuda Networks, Inc. (US), WatchGuard Technologies, Inc. (US), Palo Alto Networks, Inc. (US), Forcepoint LLC (US) |
Key Segments of the Network Security Firewall Market (2019-2029)(USD Billion)
Deployment Overview,(USD Billion)
Enterprise Size Overview, (USD Billion)
Small and Medium-Sized Enterprises (SMEs)
Large Enterprises
Industry Overview, (USD Billion)
BFSI
IT and Telecommunications
Retail
Healthcare
Government
Manufacturing
Travel and Transportation
Energy and Utilities
Others (Education, and others.)
Type Overview, (USD Billion)
Firewalls
Antivirus and anti-malware software
VPN
Wireless security
Others (Data loss prevention, Intrusion prevention systems,and others.)
Region Overview, (USD Billion)
North America
Europe
Germany
UK
Italy
Spain
Russia
Rest of Europe
Asia Pacific
China
India
Japan
Australia
Rest of Asia Pacific
South America
Brazil
Mexico
Rest of South America
Middle East and South Africa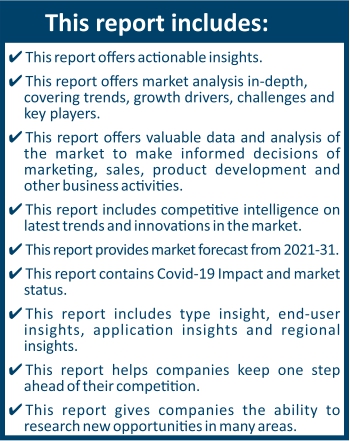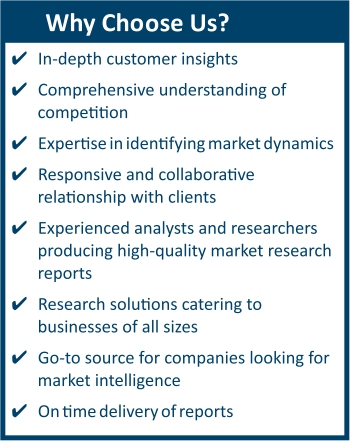 Frequently Asked Questions (FAQ) :
North America dominated the market for network security firewall market and accounted for the largest revenue share.
The top companies that hold the market share in network security firewall market are Watch Guard Technologies, Inc., Check Point Software Technologies Ltd., FireEye, Inc., McAfee, LLC, and Juniper Networks, Inc. & among others.
To get latest version of network security firewall market report can be obtained on demand from the website.