The market for mud terrain tires is anticipated to be significantly impacted by the rising demand for off-road vehicles. These tires offer better traction and strength than regular all-season or all-terrain tires because these vehicles are frequently driven in harsh weather and terrain. Additionally, more consumers are choosing such vehicles that can survive challenging road conditions as the popularity of outdoor activities like camping, riding, and off-roading grows. As a result, both OEMs and aftermarket sectors have boosted their need for mud terrain tires. Additionally, over the course of the projected period, the market expansion is anticipated to be fueled by the growing awareness of the advantages of employing mud terrain tires.
Due to the growing popularity of off-roading over the past few years, there is a demand for the mud terrain tires market. Due to their toughness and versatility in navigating a variety of surfaces and terrains, off-road vehicles have grown in popularity. For these off-road vehicles, mud terrain tires are specially made, giving them enhanced tensile strength, better traction, and improved performance in adverse weather situations. In comparison to other tires of tires, these tires also provide better fuel efficiency and longer life duration. Due to their sturdy treads' ability to survive tough environments without punctures or damage, they are excellent for a variety of applications including agricultural work, mining operations, building sites, etc.
Mud terrain tires have been specifically created to provide the best traction possible in muddy and off-road environments. More grip, stability, and performance are offered by these tires than by other tires of standard tires. Additionally, the broader tread blocks on mud terrain tires assist lower the risk of power-sliding, allowing drivers to drive safely and comfortably despite bad weather.
The market for mud terrain tires is anticipated to develop at a compound annual growth rate (CAGR) of 6.5% from 2021 to 2031 and reach a value of USD 15.24 billion by that year. The demand for off-road vehicles is on the rise, people are becoming more aware of the advantages of utilizing mud terrain tires, and there are more original equipment manufacturers (OEMs) that are providing these tires, which all contribute to this increase.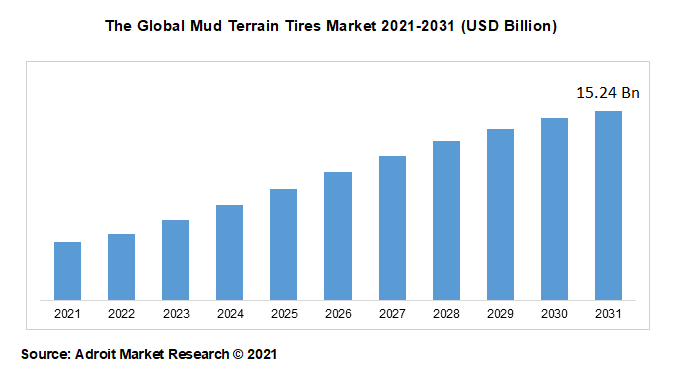 The primary issue the sector is dealing with is the dearth of mud terrain tires in some areas. These tires are less cheap for buyers in these regions because of the high import costs. Several OESeveral't offer items that are appropriate for off-road activities, which restricts how much their products are used by customers. A move away from mud terrain tires has also been brought about by developments in tire technology, which have led to the birth of all-terrain and other tire tires that offer a longer tread life than mud terrain tires. The expansion of this market during the anticipated term is also likely to be hampered by competition from other markets with comparable product offerings. Nevertheless, in the upcoming years, market expansion is anticipated to be facilitated by technology and product breakthroughs.
COVID-19 Impact and Market Status
The global market for mud terrain tires has been negatively impacted by the COVID-19 outbreak. Due to the breakdown of global supply chains, lockdowns in various areas, and factory closures in numerous nations, the manufacture, and supply of these tires were significantly hampered. The market for mud terrain tires has also been impacted by a fall in vehicle sales as well as decreased rising income levels. However, the industry is anticipated to see a bright outlook in 2021 and beyond thanks to a slow but steady rebound from the crisis and rising off-road vehicle demand. Over the course of the projected period, rising OEM mud terrain tire manufacturing is anticipated to further fuel market expansion. Additionally, the mud terrain tire industry is projected to provide manufacturers with attractive prospects because of technical developments including unique tread geometries.
Segment Analysis
The Radial Tires Type emerged as the Most Booming Segment
The market has been divided into radial tires and bias-ply tires based on type. Due to their ability to provide higher performance on difficult ground, radial tires are anticipated to hold the highest share in the mud terrain tire market. Because of their increased consistency, grip, and steering in adverse conditions, radial tires are being employed more and more for off-roading activities.
The Most Prominent Application Segment is the aftermarket
The mud terrain tire market has been segmented into aftermarket and OEMs based on application. Due to rising consumer demand for the replacement of worn-out or damaged tires from off-road vehicles utilized by customers, including military personnel and adventure lovers, the aftermarket segment is anticipated to dominate throughout the forthcoming years.
The North American Region to render Ample Financing Opportunities
North America is predicted to have the highest market share globally. The region also has a sizable end-user population that employs off-road vehicles for military and recreational purposes, which also contributes to the market's expansion and the rise in demand for mud terrain tires.
The leading companies in the market for mud terrain tires are Goodyear Tire & Rubber Company, General Tire (Continental AG), BFGoodrich Tires, Nokian Tires PLC, Yokohama Corporation of America, Bridgestone Americas Inc., Toyo Tire USA Corp., Maxxis International - USA, Cooper Tire & Rubber Company, and Hankook Tire Co. Ltd. For a competitive advantage in the market, these businesses are concentrating on creating new products with enhanced performance features.
Recent Developments in the Mud Terrain Tires Market
• The MTR Kevlar tire will debut in 2020, according to Goodyear, a market leader in mud terrain tires. This item is made to offer the best traction and durability possible in rough off-road environments. Additionally, it has a special construction method that makes it more resistant to off-roading risks like punctures.
• In 2020, Bridgestone Corporation will introduce the Dueler A/T Revo 3 tire for small vehicles and SUVs. This product's specific tread pattern design ensures good performance on damp surfaces. It also has enhanced sidewall protection and can be used on both paved and uneven roadways.
Mud Terrain Tires Market Scope
| | |
| --- | --- |
| Metrics | Details |
| Base Year | 2022 |
| Historic Data | 2021-2022 |
| Forecast Period | 2022-2031 |
| Study Period | 2021-2031 |
| Forecast Unit | Value (USD) |
| Revenue forecast in 2031 | USD 15.24 billion |
| Growth Rate | CAGR of 6.5 % during 2022-2031 |
| Segment Covered | by Type, By Application, Regions |
| Regions Covered | North America, Europe, Asia Pacific, South America, Middle East and Africa |
| Key Players Profiled | Goodyear Tire & Rubber Company, General Tire (Continental AG), BFGoodrich Tires, Nokian Tires PLC, Yokohama Corporation of America, Bridgestone Americas Inc., Toyo Tire USA Corp., Maxxis International - USA, Cooper Tire & Rubber Company, and Hankook Tire Co. Ltd. |
Key Segments of the Global Mud Terrain Tires Market
By Type Overview, 2021-2031 (USD Billion)
Radial Tires

Bias-ply Tires
By Application Overview, 2021-2031 (USD Billion)
Aftermarket

Original Equipment Manufacturer (OEM)
By Regional Overview, 2021-2031 (USD Billion)
North America
Europe
Germany

France

UK

Rest of Europe
Asia Pacific
China

India

Japan

Rest of Asia Pacific
South America
Mexico

Brazil

Rest of South America
Middle East and Africa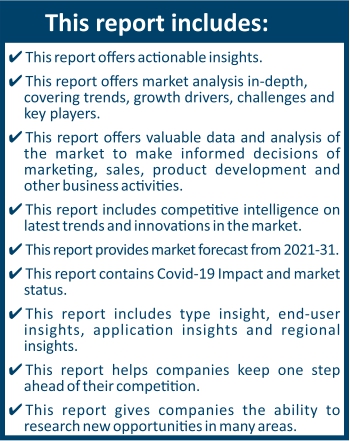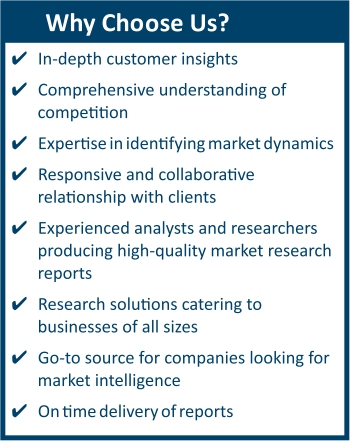 Frequently Asked Questions (FAQ) :
Mud Terrain Tires Market is projected to reach by , growing at a CAGR of 6.5 %
The Mud Terrain Tires market is growing at a CAGR of 6.5 % during the projection period
The top leaders analyzed in the Mud Terrain Tires market study are Faurecia S.A., Tenneco Inc., Bosal International, Eberspächer Group, Catalyst Exhaust Technologies, and Johnson Matthey plc