One of the key factors propelling the motorcycle accessory market is the rising demand for high-end and custom motorcycles. The performance of custom motorcycles is altered, or they may be customized to stand out from other automobiles on the road. The need for aftermarket accessories, including new frames and fittings, lighting systems, headlights, flashers, and other personalized extras, has increased as a result. The rising disposable income of consumers is a crucial factor driving the expansion of the motorcycle accessory market. Consumers are more ready than ever to invest additional money in motorcycles and accessories due to an increase in their disposable income. The market for motorcycle accessories is also expanding as a result of the rising popularity of motorsport competitions. The popularity of motorsports among spectators of all ages has increased the need for high-performance conversion kits.
The market for motorcycle accessories offers customers a variety of possibilities for personalizing their motorcycles to improve their riding experience. Both the aesthetic appeal of the bike and rider safety depend on accessories such as protective gear, frames and fittings, headlights and flashers, bags and luggage, batteries, and others. Consumers can now buy these products for customization and modification because of increased disposable income. Additionally, this market will expand in the upcoming years due to the rising demand for luxurious bikes.
Accessories for motorcycles are parts that can be used to improve, alter, or fix one. As well as frames and fittings like handlebars and footpegs, lighting goods like headlights and flashers, bags and luggage for storage, batteries for power supply, and other components like mirrors, they also feature protective gear like helmets and gloves.
Motorcycle accessories are features and add-ons that a motorcycle owner chooses to improve safety, performance, or comfort. They can range from sidecars and trailers to mobile electronics. The original equipment manufacturer (OEM) may add an accessory at the factory, or the owner may buy aftermarket goods and install them.
During the projected period, the motorcycle accessory market is anticipated to expand at a CAGR of 12.4%, reaching a value of USD 28.05 billion by 2031. The market is fueled by several variables, including rising consumer disposable income, increased desire for luxury and custom motorcycles, and rising motorsports appeal.
Several obstacles face the market for motorcycle accessories. The inability to find replacement parts from original equipment manufacturers (OEMs), the lack of aftermarket items for many model-specific motorcycles, and the shortage of spare parts due to low production volumes and high development costs are a few examples. The expansion of this market is also anticipated to be hampered by problems with fake or replica accessories. Government rules about emissions standards may potentially hinder the development of the sector. Yet, due to the rising popularity of custom bikes and motorsports as well as technology improvements, the industry is anticipated to expand in the nearish future.
COVID-19 Impact and Market Status
The COVID-19 pandemic is predicted to have a detrimental effect on the market for motorcycle accessories because lockdown measures implemented in several countries have a negative influence on the production, distribution, and sales of motorcycles and related accessories. Due to the supply chain disruption and the large decline in accessory demand, many manufacturers have suffered losses. The market, although, is anticipated to gradually recover and return to its pre-pandemic levels shortly as governments gradually loosen their restrictions.
Segment Analysis
The Protective Gear Type emerged as the Most Booming Segment
The protective gear segment, which accounts for the biggest market share in terms of kinds, is anticipated to maintain its hegemony during the course of the projected period. This can be due to motorcycle riders' rising need for protective gear such as jackets, helmets, and gloves. The increasing global popularity of motorsports is another element influencing the growth of this market.
The Most Prominent Application is the Aftermarket Sector
In terms of revenue throughout the course of the projected period, the aftermarket is anticipated to be a significant application contributor. This is explained by the rise in DIY enthusiasts' and custom builders' need for motorcycle accessories. This segment's growth is also expected to be aided by the availability of affordable aftermarket goods.
The Asia Pacific Region to render Ample Financing Opportunities
Various geographical areas, including North America, South America, Africa, Asia Pacific, Europe, and the Middle East, have separate motorcycle accessory markets. Due to reasons like increased consumer disposable income, a growing population, and rising living standards, Asia Pacific currently accounts for a sizeable portion of the worldwide industry. Furthermore, the market is anticipated to benefit from the presence of important players like Honda Motor Co., Ltd. and Yamaha Motor Co., Ltd. in this area.
Twisted Throttle, Bikers Choice, LeatherUp.com, Dennis Kirk Inc., Two Brothers Racing, Drag Specialties, Rocky Mountain ATV/MC, Motorsport Aftermarket Group, and Parts Unlimited are the market leaders for motorcycle accessories. These businesses are well-known in the market thanks to their vast range of products and extensive distribution system. To capture a larger portion of the market, they are also consistently concentrating on providing cutting-edge, high-quality items at reasonable costs.
Recent Developments in the Motorcycle Accessories Market
A new line of motorcycle accessories was introduced by LSL Motorcycle Parts in March 2021. This includes parts like grips, handlebars, levers, and mirrors. The business also unveiled a selection of suspension solutions, lighting kits, and brake systems.
Dynojet Research's new Power Vision CX computer module was made available in April 2021. By developing personalized maps and calibrations for various riding scenarios, this tool enables customers to fully utilize the capabilities of their motorcycles. This item enhances engine performance and fuel efficiency and may be used on bikes from all major brands.
Scorpion Helmets introduced an upgraded model of its well-liked EXO-GT920 Full-Face Helmet in June 2021 with built-in Bluetooth connection technologies. The helmet has an improved aerodynamic shell design, superior comfort and ventilation, and an integrated NFC chip for quick Bluetooth pairing.
Motorcycle Accessories Market Scope
| | |
| --- | --- |
| Metrics | Details |
| Base Year | 2021 |
| Historic Data | 2020- 2021 |
| Forecast Period | 2022-2031 |
| Study Period | 2021-2031 |
| Forecast Unit | Value (USD) |
| Revenue forecast in 2031 | USD 28.05 billion |
| Growth Rate | CAGR of 12.4 % during 2022-2031 |
| Segment Covered | by Type, By Application,Regions |
| Regions Covered | North America, Europe, Asia Pacific, Middle East and Africa, South America |
| Key Players Profiled | Twisted Throttle, Bikers Choice, LeatherUp.com, Dennis Kirk Inc., Two Brothers Racing, Drag Specialties, Rocky Mountain ATV/MC, Motorsport Aftermarket Group, and Parts Unlimited |
Key Segments of the Global Motorcycle Accessories Market
By Type Overview, 2021-2031 (USD Billion)
Protective Gear

Frames, and Fittings

Lighting

Headlights

Flashers

Bags & Luggage

Batteries

Others
By Application Overview, 2021-2031 (USD Billion)
By Regional Overview, 2021-2031 (USD Billion)
North America
Europe
Germany

France

UK

Rest of Europe
Asia Pacific
China

India

Japan

Rest of Asia Pacific
South America
Mexico

Brazil

Rest of South America
Middle East and Africa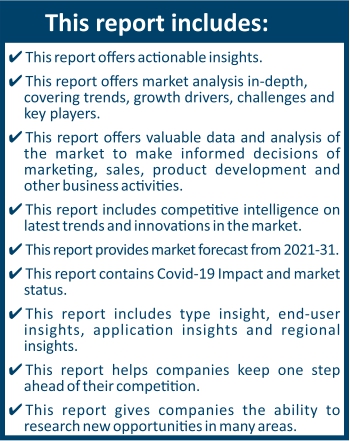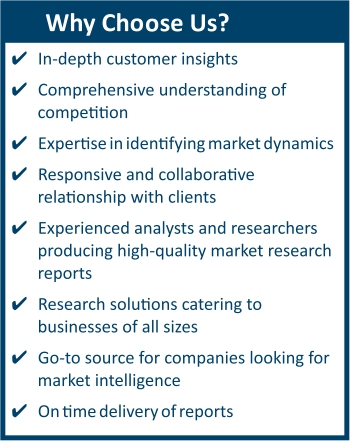 Frequently Asked Questions (FAQ) :
What is the growth rate of Motorcycle Accessories market?