The rapid growth online retailing and growing emergence of e-commerce is projected to magnify growth in the global Mobile Payments Market
Covid-19 Impact & Market Status
The report offers an exhaustive overview of the business dynamics and new investment strategies that are being adopted by business leaders across countries and regions to overcome the acute challenges and financial instabilities that have emerged in the post pandemic times.
The global Mobile Payments market is projected to reach USD 587.52 billion by 2030, growing at a CAGR of 35.3%
The report highlights some of the best industry strategies and practices that are adopted by the players across local and global markets. Ever since the Covid-19 broke out in 2019, it has spread aggressively, resulting in rapid declaration by the WHO affirming Covid-19 as a global pandemic and an emergency.
The impact of the pandemic is widespread and the aftermath is well pronounced, gravely affecting the global Mobile Payments chip market. The sudden pandemic and its implications have posed significant challenges such as travel bans, quarantines, and lockdowns.
These developments are hampering operations resulting in supply chain breaches, stock market inefficiencies, and vendor chaos. These are constantly interfering with the normal functioning of industries.
Ever since the outbreak of the global crisis, impact on upstream, downstream, and midstream industries have been appalling. The report delivers a quick ready-to-deploy approach to counter such crisis and steer the global Mobile Payments market towards steady growth and systematic progression.
Amidst the pandemic, aligning with new dynamics, global Mobile Payments market has been witnessing new dynamics which are further necessitating new business models and approaches to recoup growth and revenue streams.
In this report, inquisitive business players would be provided with sufficient guidelines regarding business transformation, integral to sustain stiffening competition in the pandemic and beyond pandemic era global Mobile Payments market.
Mobile Payments for Remote segment to Sustain the Highest Revenues, Followed by Proximity
Proximity segment is anticipated to grow at the fastest CAGR over the forecast period. Mobile phones and POS devices are used to make the proximity payments. A number of companies currently offer applications allowing proximity payments. It is further referred to as in-store payments with respect to payment through a merchant's POS terminal in the case of a retail store or in-location payments.
Furthermore, the growing digitalization and evolution of 5G technology is expected to boost the market growth. The remote segment is anticipated to grow at the significant CAGR over the forecast period.
Hospitality & Tourism Mobile Payments application Segment to be the Most Lucrative
Banking and hospitality segment is projected to be fastest growing segment in the global market. Companies like MakeMyTrip, Yatra, Ibibo, Cleartrip (for airlines and hotels), redBus (for buses) are examples of online travel booking companies in India, which are fuelling the mobile payments market, by facilitating booking only through online platforms. These factors are estimated to boost the growth of banking segment in Mobile Payments market.
APAC to Sweep the Largest Revenue Streams Followed by North America
APAC is the largest contributor to this market, followed by Europe and then North America. In Asia, the presence of nations like China and India, with their massive subscriber bases and constantly shifting regulatory and competitive landscapes, has raised demand for Mobile Payments systems. North America, on the other hand, is confronted with the challenges of a deregulated telecom sector.
Further, applications such as the Remote is one of the fastest growing segment in application which in turn is favoring rampant expansion of the global Mobile Payments market across regions such as North America and Asia Pacific. Consumer preferences for enhanced customer service with real-time billing experience is expected to gain traction in the global Mobile Payments market.
Increasing digitalization and growing internet penetration is expected to offer new opportunities in the global Mobile Payments market
Proximity payments are made via mobile phones and point-of-sale equipment. Several companies now offer software that allow for proximity payments. Payments made through a merchant's POS terminal at a retail store are referred to as in-store payments, whereas payments made at a location are referred to as in-location payments. When both the payer and the payee are in the same location, proximity payments are authorised for short distances and work. To initiate a mobile money transaction, this payment method uses either barcodes or contactless interfaces. This is accomplished using Near-field communication (NFC)-based technology on an NFC-enabled phone, which has detailed information about a cloud-based mobile wallet or a debit/credit card. This payee information is kept on a chip in the POS terminal that is read by an NFC reader. Proximity payments are distinct from remote payments in that they require the presence of payment card details from one's own bank account and do not rely on a payment processor to complete the transaction. The growing use of mobile payment technology by brick-and-mortar businesses is fueling demand for proximity payments.
Despite a minor growth dip owing to Covid-19 implications, the global Mobile Payments market is expected to recoup growth and register a CAGR over the forecast period.
PayPal, Samsung Pay, Apple Pay, AliPay, and WeChat Pay are among the mobile payment programmes that retailers and services around the world are fast embracing and integrating to accept payments. This tendency is projected to continue for many years due to changing lifestyles, daily commerce, and tremendous expansion in internet retailing. Mobile phones (particularly smartphones) have become an indispensable product in the quickly expanding global economy. Similarly, for many people, the internet has become an integral part of their lives. This has expanded the global penetration of smartphones and internet users, propelling the mobile payment business forward. Instead of paying with cash, check, or credit card, mobile payments automate payment systems. The smartphone's technology advancements have allowed for on-the-go fund transfers and POS at retail terminals. Various sorts of mobile payments are used for a variety of tasks across numerous end-user sectors, including ordering takeout food, purchasing cinema tickets, and upgrading smartphone games.
The expansion of the market is being driven by a rise in smartphone penetration around the world and an increase in the m-commerce industry in emerging countries. Furthermore, the market's growth is fueled by an increase in the usage of mobile payment services in emerging countries. Furthermore, the market's growth is hampered by escalating data breaches and security difficulties in Mobile Payment. Furthermore, the market is likely to benefit from an increase in the use of NFC, RFID, and host card emulation technologies in mobile payments, as well as a rise in demand for quick and painless transaction services. Mobile online payments are the most common and preferred means of making mobile payments because all customers require is a smartphone, which fuels the market's growth. However, due to many advantages such as improved security, faster transaction processing, and increased demand among end users, the near field communication segment is predicted to develop at the fastest rate throughout the projection period.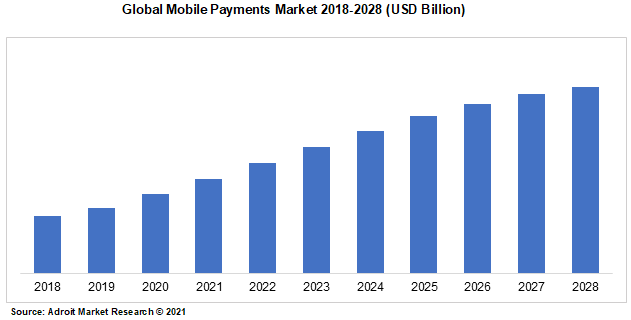 Because of the industry's rapid expansion, the corporations are spending heavily in mobile payment technologies. In India, for example, WhatsApp is collaborating with ICICI Bank to launch a UPI-based mobile payment functionality (unified payments interface). Many governments are also encouraging banks to construct infrastructure in rural areas to enable safe and secure mobile payments, which presents a huge opportunity for merchants.
The major players of the global Mobile Payments market are ACI Worldwide, Aplphabet, Samsung Electronics, DH, Fidelity National Information Services, Fiserv, Jack Henry & Associates, Mastercard, Paypal Holdings, and Visa.
The Mobile Payments market is a rapidly progressing industry and is characterized to have industrial frontliners as well as aspiring new players aiming to penetrate into the aggressive competitive landscape across global and local markets. Additionally, various new and aspiring players are improving their product lines and upgrading technological capabilities to improve revenue streams amidst Covid-19 impact.
Latest Innovations in the Global Mobile Payments Market: a Snapshot
In March 2020, Boku Inc has partnered South Korean game developer Pearl Abyss to launch direct carrier billing and e-wallet services.
In November 2019, Paypal announced plan of offering in-store mobile payment by 2020.
Mobile Payments Market Scope
| | |
| --- | --- |
| Metrics | Details |
| Base Year | 2022 |
| Historic Data | 2020-2021 |
| Forecast Period | 2022-2030 |
| Study Period | 2020-2030 |
| Forecast Unit | Value (USD) |
| Revenue forecast in 2030 | USD 587.52 billion |
| Growth Rate | CAGR of 35.3 % during 2022-2030 |
| Segment Covered | Technology, Payment Type, Location, End-use, Regions |
| Regions Covered | North America, Europe, Asia Pacific, South America, Middle East and Africa |
| Key Players Profiled | Google (Alphabet Inc.), Alibaba Group Holdings Limited, Amazon.com Inc., Apple Inc., American Express Company, M Pesa, Money Gram International, PayPal Holdings Inc., Samsung Electronics Co. Ltd., Visa Inc., WeChat (Tencent Holdings Limited) |
Key Segments of the Global Mobile Payments Market
Type Overview, 2018-2028 (USD Billion)
Application Overview, 2018-2028 (USD Billion)
Retail
Hospitality & Tourism
IT & Telecom
BFSI
Media & Entertainment
Healthcare
Airline
Others
Regional Overview, 2018-2028 (USD Billion)
North America
Europe
Germany
France
UK
Rest of Europe
Asia Pacific
China
India
Japan
Rest of Asia Pacific
South America
Mexico
Brazil
Rest of South America
Middle East and South Africa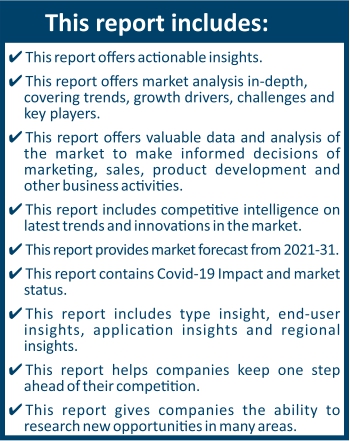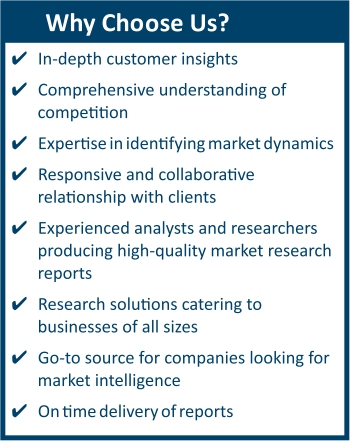 Frequently Asked Questions (FAQ) :
The global mobile payment market is expected to hit over USD 31.5 billion 2020 and projected to grow at a CAGR of 31.8% over the forecast period.
The mobile payment market is growing at a CAGR of 31.8% over the next 5 years.
Asia Pacific is growing at the highest CAGR over 2021- 2026.
ACI Worldwide, Aplphabet, Samsung Electronics, DH, Fidelity National Information Services, Fiserv, Jack Henry & Associates, Mastercard, Paypal Holdings, and Visa are the leading players in mobile payment market.
The report sample for mobile payment market report can be obtained on demand from the website. Also, the 24*7 chat support & direct call services are provided to procure the sample report.