The growing quantity of herbs on the market has fueled demand for supplements, leading to customers substituting them for traditional medications. The industry is also being fueled by public knowledge of the health advantages of milk thistle extract.
The Milk Thistle Extracts Market is expected to reach US$ 204 Mn during the forecast period at a 7.06% CAGR.
Impact of Covid-19 on the Market
As the COVID-19 virus grows, regulatory agencies throughout the globe are being required to undertake strict shut downs and travel restrictions. Moreover, this has had a huge influence on the Milk Thistle Extracts industry's growth.
The COVID-19 pandemic disrupted supply chain systems, since a number of fundamental equipment and consumables are significantly reliant on foreign imports. Moreover, the strict demand of governmental bodies to adhere to social distance requirements pushed businesses to function with a basic minimum of workers, resulting in a decline in the efficiency rate of the sectors. As a result, all of these problems harmed the Milk Thistle Extracts business.
90 % Extract Will Drive The Global Milk Thistle Extracts Market Growth
A pure and standardised extraction of the milk thistle herb is known as milk thistle extract. Silymarin, a blend of flavonoid and sterols which scavenger harmful toxins and support liver function, is the principal active element in milk thistle extract. Milk thistle extracts come in a variety of forms, including capsules, pills, and liquids. The most common milk thistle extract contains 90% silymarin. This indicates that at least 90% of the extract's weight is silymarin. The extract also contains compounds and campesterol, that are thought to assist to the plant's health promoting properties.
A milk thistle extracts with a small concentrations of silybin is known as a low concentration product. It is prepared from dried milk thistle fruit and contains a lower amount of silybin than other extracts. This substance is used in nutritional supplements as well as functional meals.
The Health Care Industry Will Be The Leading Segment In The Global Milk Thistle Extracts Market Growth.
Milk thistle extracts are becoming more popular in the health-care business as a result of their numerous health advantages. It aids in the prevention of chronic diseases like cancer, cardiovascular disease, and diabetes. Milk thistle extracts can also help with cirrhosis of the liver, hepatitis C, as well as other liver illnesses. Furthermore, they are useful in lowering psoriasis symptoms and indications.
Milk thistle extracts are most commonly used in the pharmaceutical business. In numerous compositions for the treatment of different liver illnesses, milk thistle extract is employed as a hepatoprotective agent. cirrhosis, hepatitis holestasis, and gallstones are among the major indication for which milk thistle extracts is utilised in the pharmaceutical business. Milk thistle extracts is in great demand in the pharmaceutical sector since it works to enhance the liver's general function and protects it from injury.
North America Region Will Be Dominating The Milk Thistle Extracts Market Growth.
Milk thistle supplements is the most in demnd in herbal supplements in North America especially United States. The United states Food And drug, like other herbal substances, has not recognised or suggested milk thistle as just a therapy for any medical ailment. There is currently no supervision of herbal products in the U.S. because they are not categorised as pharmaceuticals and are not regulated by the US Food & Drug Administration.
Natural and organic medications are in great demand on the market due to the rising frequency of chronic ailments. Ayurvedic remedies are becoming more popular as people become more aware of the negative consequences of some drugs.
Milk Thistle is a herb that may be found across North america And Europe. Milk thistle, also known as silymarin, is used to cleanse and protect the liver from different diseases. Medicines are made from milk thistle extract. It's used to treat Amanita phalloides-related liver damage, mushroom poisoning, and hepatitis C. Milk thistle extracts is often utilised as a component in weight-loss supplements. Milk thistle extract is beneficial for a variety of conditions, including diabetes, depression, high cholesterol, and menopausal symptoms.
Milk Thistle is a herbal supplement that helps to detoxify and protect key liver processes, among other things. Milk thistle was used as a natural therapy for liver problems for over 2,000 years. Silybum marianum (L.) Gaertner (syn. Cardous marianus) is the scientific name for the plant, however it is more generally known as "milk thistle," "St. Mary Thistle," "Holy Thistle," and "Lady's Thistle." It is an annual herbaceous or biennial plant in the Asteraceae family with red and purple blooms that may grow up to 10 feet tall.
The price of Milk Thistle seed used to be high, but as more Chinese farmers begin to cultivate Milk Thistle throughout China, the price of the extract has dropped significantly. Martin Bauer, Indena, and Euromed are the three largest manufacturers of Milk Thistle on the market. Its major consumers are herbal medicine producers, which are also the most value-added industry in the industry supply chain. Chinese vendors provide items at a far reduced cost, and the products have become increasingly common in North America. India producers are also involved in the sector, and they either get seed from Northern India or from elsewhere. Because there is a need for Milk Thistle extracts in the Indian pharmaceutical business, Indian enterprises must also get Milk Thistle extract from other countries.
The worldwide milk thistle extracts market is likely to be driven by increasing possibilities in the food industry. Milk thistle extract seems to be popular because it did help to prevent heart disease, diminishes the growth of cancerous cells in the prostate, breast, lungs, colon, renal, and cervical forms of cancer, and aids in the preventative measures of Alzheimer's disease, all of which are expected to drive the milk thistle extract industry forward. Antioxidants included in the extract aid to prevent free radical damage to the body, hence demand for anti ageing creams is expected to enhance the milk thistle extracts market.
Milk thistle extracts is also believed to minimise menopausal symptoms and hot flashes by blocking UVA and UVB rays, curing digestive disorders, and blocking UVA and UVB rays. These reasons will also boost the milk thistle extracts market to a large extent in the projected period, since it includes flavonoid, which maintains the amount of bad cholesterol low.
Many studies have demonstrated that herbal medications are widely used because of their preventive benefits on many organs. In the domains of hepatotoxicity, nephrotoxicity, viral hepatitis, cancer, in vitro fertilisation, neurotoxicity, depression, lung illnesses, prostate disorders, and others, these protective effects have been demonstrated. Because of its antioxidant and radical scavenging properties, silymarin possesses cytoprotective properties. Blocking and adjusting cell transporters, p-glycoprotein, estrogenic, and nuclear receptors are some of the recognised mechanisms of silymarin protection.
Furthermore, several investigations have found that silymarin has anti-inflammatory properties via reducing TNF-, as well as preventive properties on erythrocyte lysis and cis platin induced acute nephrotoxicity. Silymarin has also been shown to suppress apoptotic and follicular growth in IVF patients. Silymarin can be used as a new complementary medicine treatment based on these findings.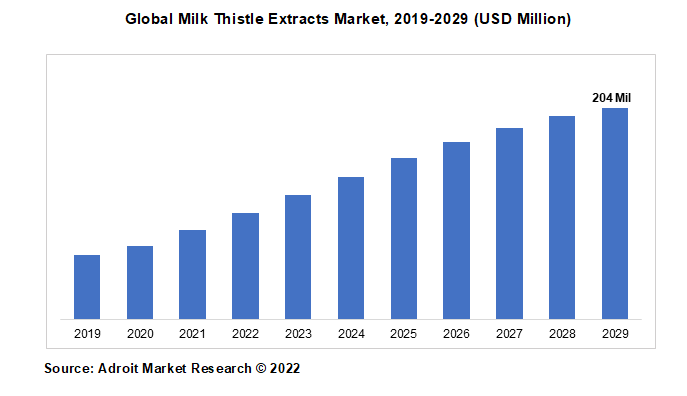 The key players in global milk thistle extracts market are Solaray, 21st Century, Blackmores, Good 'N Natural, Jarrow Formula, Solgar, Sundown Naturals, Swanson Health Products, Puritan's Pride, Nature's Bounty, Nature Made, and Thompsons among others.
These companies have used a range of strategic planning to improve their position in the market. These companies' main growth strategies include expansion, product development, and cooperation in order to improve their product range and geographical presence to address the rising demand for Milk Thistle Extracts from emerging nations.
Latest Innovation in the Global Milk Thistle Extracts Market: A Snapshot
New Solgar® product Full Strength Herbs contain conventional natural herbs in a basis of active plants to guarantee that the herbs' full potential is realised. In the dry form extracts, these products contain the benefits of both fresh herbs and other active ingredients. Our herbal formulae are carefully crafted to incorporate all of the herb's naturally occurring, synergistic ingredients, rather than simply isolated active phytochemicals.
Milk Thistle Extracts Market Scope
| | |
| --- | --- |
| Metrics | Details |
| Base Year | 2022 |
| Historic Data | 2021-2022 |
| Forecast Period | 2022-2031 |
| Study Period | 2021-2031 |
| Forecast Unit | Value (USD) |
| Revenue forecast in 2031 | US$ 204 Mn |
| Growth Rate | CAGR of 7.06 % during 2022-2031 |
| Segment Covered | By Form, By Sales Channel, Regions |
| Regions Covered | North America, Europe, Asia Pacific, South America, Middle East and Africa |
| Key Players Profiled | Doctor's Best, Nature's Bounty Co., Divine Bounty, Jarrow Formulas Inc., Otsuka Pharmaceutical Co. Ltd., Now Foods, Integra Nutrition Inc., Swanson Health Products, Blackmores Ltd., 21st Century Healthcare Inc., Halal-Pharma International Ltd., Nature's Best, Nested Naturals Inc. |
Key Segments of the Global Milk Thistle Extracts Market
By Type Overview, 2019-2029 (USD Million)
90% Extract
Low Concentration Product
By Application , 2019-2029 (USD Million)
Health Care Industry
Pharmaceutical Industry
Others
Regional Overview, 2019-2029 (USD Million)
North America
Europe
Germany
France
UK
Rest of Europe
Asia Pacific
China
India
Japan
Rest of Asia Pacific
South America
Mexico
Brazil
Rest of South America
Middle East and South Africa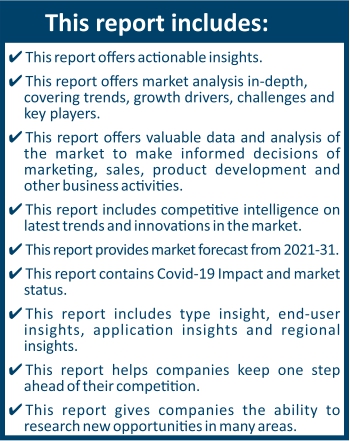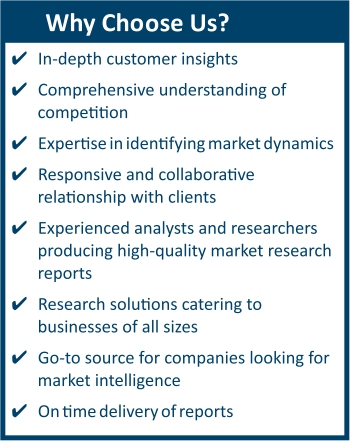 Frequently Asked Questions (FAQ) :
The market value of milk thistle extracts market in 2029 was USD 204 million.
North America region dominated the market for milk thistle extracts market and accounted for the largest revenue share.
The top companies that hold the market share in milk thistle extracts market are BSolaray, 21st Century, Blackmores, Good 'N Natural, Jarrow Formula, Solgar, Sundown Naturals, Swanson Health Products, Puritan's Pride, Nature's Bounty, Nature Made & among others.
To get latest version of milk thistle extracts market report can be obtained on demand from the website.
The base year for the report is 2021 in milk thistle extracts market.