At a compound annual growth rate of 9.20%, the size of the worldwide Microspheres market is projected to reach 13581.38 in 2030.
The global microspheres market was valued at >USD 4.0 billion in 2019 and is expected to grow more than CAGR 8.5% over the forecast period. Over the past few years, the market has seen strong growth due to the growing demand from the paints and coatings, manufacturing, and healthcare industries. A key factor for rising market growth has been the cost-effective existence of microspheres. Increasing technical advancement in terms of improving the microsphere characteristics has contributed to market expansion. Nevertheless, increasing concerns about the effect on the ecosystem of micro beads and strengthening the regulatory structure are expected to negatively impact industry growth.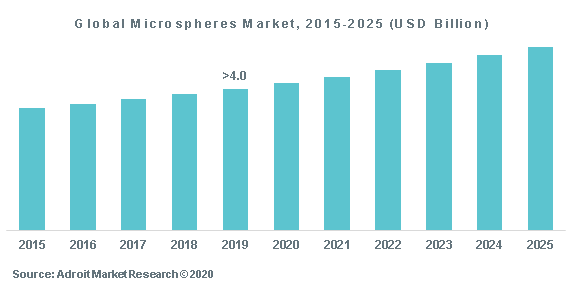 Rising demand from the paints and coatings sector is expected to have a positive effect over the forecast period due to the rising growth in emerging economies and the expansion of the manufacturing industry. In the near future, the development of the construction industry will remain a significant growth contributing factor for microspheres. Primary drivers of market expansion include growing knowledge and needs of the healthcare industry, economic growth, rising population, increasing overall spending, and developments in the healthcare sector. Increasing investment and development within the polymer industry also define the microspheres industry. Efforts to make improvements in molecular properties are essential reasons for investments in Micro and Nanomaterials science as a whole.
Microspheres Market Scope
| | |
| --- | --- |
| Metrics | Details |
| Base Year | 2022 |
| Historic Data | 2020-2021 |
| Forecast Period | 2022-2030 |
| Study Period | 2020-2030 |
| Forecast Unit | Value (USD) |
| Revenue forecast in 2030 | USD 13581.38 million |
| Growth Rate | CAGR of 9.20 % during 2022-2030 |
| Segment Covered | By Raw Material, By Application, Regions |
| Regions Covered | North America, Europe, Asia Pacific, South America, Middle East and Africa |
| Key Players Profiled | 3M, Nouryon, Bangs Laboratories Inc., Chase Corporation, Cospheric LLC, Luminex Corporation, Matsumoto Yushi-Seiyaku Co. Ltd, Merit Medical System, Mo-Sci Corporation, Momentive, Sirtex Medical, Trelleborg Applied Technologies, Potters Industries LLC, Kureha Corporation |
Key Segment Of The Microspheres Market
By Raw Material, 2022-2030 (USD Million)
• Glass
• Polymer
• Ceramic
• Fly Ash
• Metallic
• Other Raw Materials
By Type, 2022-2030 (USD Million)
• Hollow
• Solid
By Application, 2022-2030 (USD Million)
• Automotive
• Aerospace
• Cosmetics
• Oil and Gas
• Paints and Coatings
• Medical Technology
• Composites
• Other Applications
Regional Overview, 2022-2030 (USD Million)
North America
• US
• Canada
Europe
• Germany
• France
• UK
• Rest of Europe
Asia Pacific
• China
• India
• Japan
• Rest of Asia Pacific
South America
• Mexico
• Brazil
• Rest of South America
Middle East and South Africa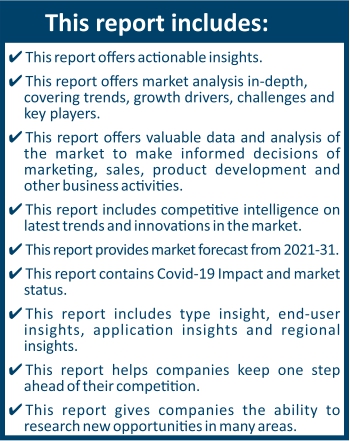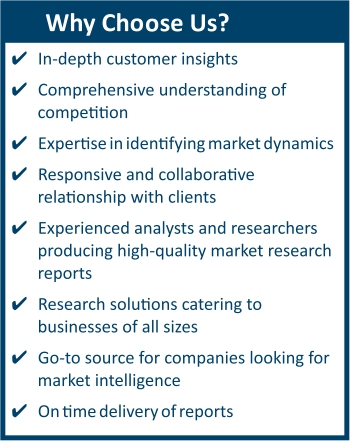 Frequently Asked Questions (FAQ) :
The market value of microspheres market in 2025 was USD 7.0 billion
The Global microspheres Market is Segmented on the basis of material,End-user,Regions
North America dominated the market for microspheres market and accounted for the largest revenue share.
The global microspheres market is competitive in nature as a large number of well-established healthcare and automotive companies are operating in this industry. Some prominent manufacturers are 3M, Nouryon, Asia Pacific Microspheres, Bangs Laboratories Inc., Chase Corp, Cospheric LLC, Luminex Corporation, Matsumoto Yushi Seiyaku Co., Ltd, Merit Medical Systems Inc., Mo-Sci Corporation, Momentive, SIR-Spheres, and Trelleborg.
Leading players operating in this industry are adopting merger & acquisition, research & development, new product development, and facility expansion strategies in order to strengthen their geographical reach and increase customer base. For instance, in July 2019, Varian Medical Systems, an American company engaged in radiation oncology treatment announced a purchase agreement of microsphere division from Boston Scientific.
Integration across the supply chain is expected to be a key element in the industry because most manufacturers are trying to reduce costs and thus retrograde and forward integration would be necessary. The relationship between producer and supplier is getting stronger, and there are tie-ups at several rates of distribution.
By type, the market size of the microspheres is categorized as hollow spheres and solid spheres. Hollow spheres had the largest share of overall sales in 2018 and represent more than 50% of total market share. Hollow microspheres help to save production costs relative to other resins and thus have resulted in increased penetration of the industry over the past few years.
Increasing penetration of hollow spheres as sensitizers in mining and construction for emulsions and gel explosives is further expected to drive the demand for the industry. Rising penetration in the coating sector due to excellent properties including reduced water absorption, reduced staining, improved abrasion and scratch resistance is expected to increase solid spheres market concentration in the coming years.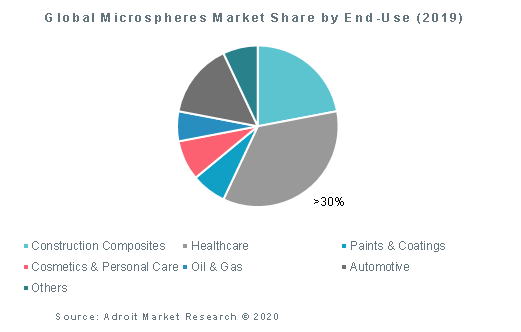 Owing to the growing investment in research and development in drug delivery systems, the healthcare sector will remain the most dominant industry. Because of the ability of the microspheres to impart superior capabilities in construction composites, the construction industry is projected to be the fastest-growing market. In emerging economies such as India and China, the expansion of the construction industry is expected to be a crucial factor in driving growth.
Growth in the healthcare sector in emerging economies in the Asia Pacific region, such as Indonesia, the Philippines, Malaysia, Vietnam, and Thailand, aside from South Korea, India, and China, is expected to increase industry expansion over the coming years. Also, increased investment by international companies is projected to further increase the penetration of the healthcare industry in rising economies.
North America dominates the market at large and is expected to contribute more than 45% of the share of sales. The prevalence of accessible healthcare services combined with increasing construction sector is projected to contribute to an expansion of the microspheres industry mainly in the U.S. and Mexico. Europe is another critical commodity market and is projected to see rapid growth due to increased demand from the construction industry.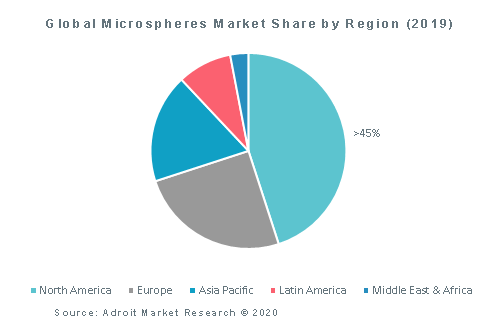 Asia Pacific area is expected to see the lucrative growth rate due to increased buying power, increased government spending on healthcare, longer life expectancies, knowledge of consumer health, and the rising incidence of chronic developed-world diseases associated with changing lifestyles. Developing countries such as Southeast Asia, India, China, and Brazil are also projected to see steady growth in other fields of application such as cosmetics and the coatings and paint industries. Industry players such as The 3M Company and AkzoNobel are investing and conducting advanced microsphere activities to help end-use industries such as healthcare and coatings, and others.