The increase in cancer and arthritic diseases, as well as the increasing necessity methotrexate for their treatment, are driving the growth of the worldwide methotrexate market.
Covid-19 Impact & Market Status
The widespread global lockdown imposed as a result of the coronavirus epidemic forced the closure of several companies and industries. creating a shortage of methotrexate API and banning medicine import and export. Numerous methotrexate adverse effects have been linked to coronavirus infection. Since the affected sectors have already started up again, the pandemic has no lasting consequences on the methotrexate market.
The methotrexate industry has been harmed by the Covid-19 epidemic that has impacted other industries. Due to the lockdown and remoteness-related societal norms, major companies temporarily stopped operating in a number of locations. Due to the current fast urbanization and growing need for efficient use of space, the sector anticipates significant demand during and after the epidemic. The researchers have summarized the material on COVID-19 that is now accessible, provide significant insights, and direct the reader in spotting possible new market chances. Regulatory approvals, vaccination research initiatives, diagnostic testing methods, and many other topics are discussed.
Market Growth Will Come from the Cancer Curing and Injectable formulation Segment
With its growing use in the treatment of cancer and arthritis, the worldwide methotrexate market is anticipated to expand. By formulation, the injectable is anticipated to dominate the market because it is more effective than oral methotrexate. According to indications, cancer is anticipated to dominate the market due to the higher utilization of methotrexate in the treatment of cancer than in the treatment of arthritis or psoriasis. Due to its sophisticated infrastructure and expensive prescriptions and treatments, the hospital is anticipated to dominate the market in terms of end users.
North America to dominate the market
Due to the high rates of cancer, psoriasis, and arthritis, as well as the existence of major players, North America controls the majority of the world's methotrexate market. Due to its vast patient population, sophisticated healthcare system, and high costs, Europe is home to the second-largest methotrexate market. The market for methotrexate in Asia Pacific is anticipated to expand at the quickest rate because of the region's large patient base, developing research and healthcare infrastructure, and rising awareness. The market for methotrexate in Latin America is anticipated to progressively expand as healthcare infrastructure improves and awareness rises. Due to its underdeveloped healthcare infrastructure and low level of knowledge, the Middle East and Africa methotrexate market is predicted to be the least profitable.
It acts as a first line of protection for cancer patients when paired with other treatments. In Japan, methotrexate is utilized as the first kind of therapy. Methotrexate is used to treat cancer, psoriasis, and other illnesses where it suppresses cell development in addition to treating arthritis.
A derivative of folate called methotrexate blocks the enzymes responsible for synthesising nucleotides. It is a member of the group of anti-metabolites. Cell division and inflammatory responses are stopped by the inhibition. Cancer, psoriasis, and arthritis are just a few of the conditions that are treated with methotrexate. 2018 will see more than 2.09 million cases of breast cancer and more than 1.08 million cases of skin cancer (non-melanoma). Breast cancer claimed the lives of 6.27 million people in 2018.
Methotrexate has anti-inflammatory properties that help to reduce arthritic pain and stop the growth and spread of cancerous tumours such non-lymphoma Hodgkin's and breast cancer. Both an injectable and an oral composition are available. The oral formulation is advised for both pediatric polyarticular juvenile idiopathic arthritis and acute lymphoblastic leukemia. The injectable formulation is used to treat severe juvenile idiopathic arthritis, polyarticular rheumatoid arthritis, and psoriasis. Generic versions of Otrexup®, Rasuvo®, Rheumatrex®, and Trexall® are also available. The worldwide methotrexate market is expected to expand because to the growth in cancer and arthritis cases.
Better chances for industry participants are probably available on the global methotrexate market. By the end of 2029, the market size is projected to increase to approximately USD 630.63 Million and reach 2.92% during the forecast period of 2022–2029
The market isn't growing because of methotrexate's unfavourable side effects, which include tiredness, loss of hair, headaches, and others. A high dosage of methotrexate has also been associated with serious morbidity, postponed treatment, and impaired renal function. Similar medications or substances are fiercely competing with one another in the same medical area. However, it is expected that the global methotrexate market would expand even more due to the increased prevalence of cancer and arthritic disorders and its expanding usage in their treatment.
Through competitive strategy, micro and macro market trend and forecasts, price analysis, and a thorough evaluation of the market conditions throughout the projected period, the market research report on methotrexate offers a detailed look at the major competitors. With a major emphasis on fundamental and primary drivers, market share, important segments, and geographical analysis, it is an expert and detailed research.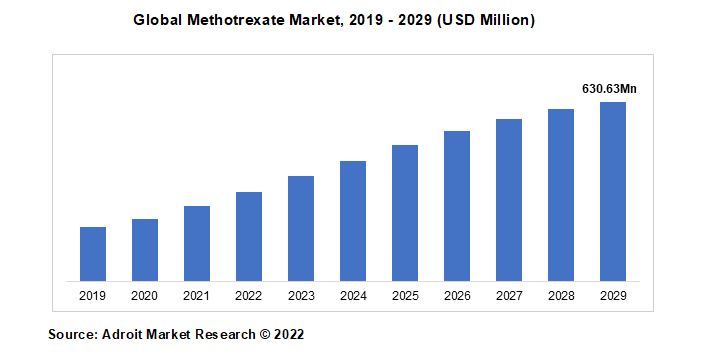 The top rivals on the market for methotrexate are Teva Pharmaceutical, DAVA Pharmaceuticals, LGM Pharma, Pfizer Inc., Roxane Laboratories Inc., Sanofi, and other significant businesses. This report offers a comprehensive account of every element influencing these market players' development in addition to business profiles, marketing strategies, technical integrations, product portfolios, and other information about them.
Latest Innovations in the Global Methotrexate Market: A Snapshot
In September 2020, UCB, a multinational biopharmaceutical business, will introduce Advantage Hers, a significant new global health project, in collaboration with tennis legend Caroline Wozniacki. The campaign, which was motivated by Caroline's rheumatoid arthritis, aims to raise money and awareness for the unmet needs of the millions of women worldwide who suffer from chronic inflammatory diseases like rheumatoid arthritis, axial spondyloarthritis, psoriatic arthritis, and psoriasis. It will also provide them with support and information so they can become more involved in their own care.
The pharmaceutical and services company Clinigen Group plc. announced in April 2018 that the Pharmaceutical Benefits Scheme (PBS) in Australia now works on TREXJECT subcutaneous methotrexate pre-filled syringes for the treatment of psoriasis and rheumatoid arthritis. The Pharmaceutical Benefits Scheme (PBS) program of the Australian government reduces the cost of pharmaceuticals for all Australians.
Methotrexate Market Scope
| | |
| --- | --- |
| Metrics | Details |
| Base Year | 2021 |
| Historic Data | 2019-2020 |
| Forecast Period | 2022-2029 |
| Study Period | 2019-2029 |
| Forecast Unit | Value (USD) |
| Revenue forecast in 2030 | USD 630.63 Million |
| Growth Rate | CAGR of 2.92 % during 2022-2030 |
| Segment Covered | Formulation, Indication, End user, Regions |
| Regions Covered | North America, Europe, Asia Pacific, Middle East and Africa, South America |
| Key Players Profiled | Teva Pharmaceutical, DAVA Pharmaceuticals, LGM Pharma, Pfizer Inc., Roxane Laboratories Inc., Sanofi |
Key Segments of the Global Methotrexate Market
Formulation Overview, 2019-2029 (USD Million)
Indication Overview, 2019-2029 (USD Million)
Cancer
Rheumatoid Arthritis
Psoriasis
End user Overview, 2019-2029 (USD Million)
Hospitals
Specialty clinics
Others
Regional Overview, 2019-2029 (USD Million)
North America
Europe
Germany
France
The UK
Rest of Europe
The Asia Pacific
China
India
Japan
Rest of Asia Pacific
South America
Mexico
Brazil
Rest of South America
The Middle East and South Africa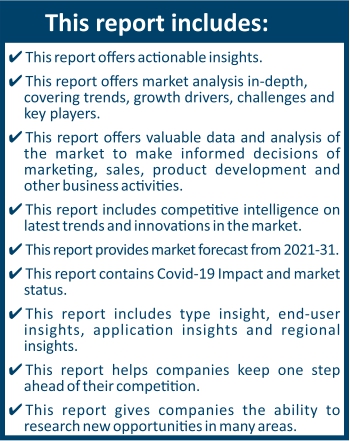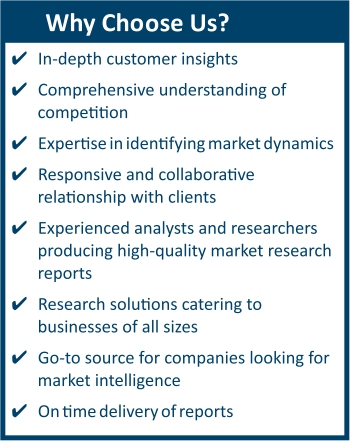 Frequently Asked Questions (FAQ) :
The market value of methotrexate market in 2029 was USD 630.63 Million.
The methotrexate market is growing at a CAGR of 2.92% over the forecast period.
The top companies that hold the market share in methotrexate market are Teva Pharmaceutical, DAVA Pharmaceuticals, LGM Pharma, Pfizer Inc., Roxane Laboratories Inc., Sanofi & among others.