The global Metaverse market is anticipated to increase at a 45.2% CAGR to reach value $105,597.5 Million in 2030
The worldwide lockdown has paved new growth opportunities to empower remote working, thus furthering the inclusion of Metaverse
Owing to benefits such as enhanced real world experience, multidimensional interactions, and internet developments, metaverse is experiencing rapid adoption as opposed to conventional alternatives such as personal computing, thus fostering growth in the global metaverse market.
As the Covid-19 pandemic aftermath, metaverse is becoming more popular as work-from-home and online schooling are becoming more pronounced. The increasing need for making online interaction life-like for users and developments in the gaming world is fostering remarkable progress in global metaverse market.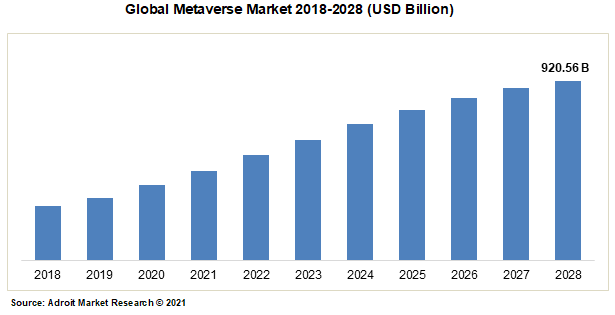 Advantages such as enhancements in virtual living standards, ability to convert all digital platforms into one, powerful insights on patients, the ability for customers to test products before purchasing, gaming world becoming more real, tourists able to visit places around the world is elevating the use of genesis metaverse and encouraging further adoption.
Metaverse is a virtual environment the user can get a real-world experience instead of just looking at the screen. The metaverse allows the interconnection of multiple virtual communities where people can meet, play, or work using virtual reality or augmented reality combined technology headsets, glasses, applications, or other devices. It allows a life-like shopping experience, go on a virtual trip, view or create artwork or use social media.
Videogaming is also improving larger acceptance of the metaverse to include immersive experience. Also, it is being used in banking for improving customer interaction and training, product design and development, streamlined logistics in the manufacturing sector, medical training etc. has increased its use worldwide, thereby fostering the global metaverse market.
However, the global metaverse market is likely to be hampered by multiple factors. Metaverse requires the use of personal data and may potentially lead to abuse and misinformation. Moreover, challenges faced in convincing users to use payment systems in such environments are hampering the growth of the global metaverse market. Nevertheless, increasing demand for blockchain technology-driven metaverse platforms, increasing shifts to digital media post-pandemic are driving growth opportunities for the global metaverse market.
The major investors and companies that are taking part in the next big thing i.e genesis metaverse are Facebook, Inc., Nextech AR Solutions Corp, Lilith Games, Unity Technologies, Inc., Roblox Corporation, Epic Games, Inc., Nvidia Corporation, NetEase, Inc., ByteDance Ltd., and Tencent Holdings Ltd.
Among all other established and emerging companies and investors. These market players are spread across the world and are aggressive in developing new technologies to lead the market and improve revenue growth. Furthermore, the market players to stay ahead of the competitive landscape are unravelling strategic initiatives like mergers and acquisitions, new product portfolios, and technological innovations.
Metaverse Market Scope
| | |
| --- | --- |
| Metrics | Details |
| Base Year | 2022 |
| Historic Data | 2020-2021 |
| Forecast Period | 2022-2030 |
| Study Period | 2020-2030 |
| Forecast Unit | Value (USD) |
| Revenue forecast in 2030 | $105,597.5 Million |
| Growth Rate | CAGR of 45.2 % during 2022-2030 |
| Segment Covered | by Component, Platform, Technology, Application, Regions |
| Regions Covered | North America, Europe, Asia Pacific, South America, Middle East and Africa |
| Key Players Profiled | Meta Platforms Inc., Nvidia, Microsoft Corporation, Tencent Holdings Ltd., Bytedance, Epic Games, Netease Inc., Roblox Corporation, Lilith Games, Nextech AR Solutions Inc. Unity Software Inc. Antier Solutions |
Key Segments of the Global Metaverse Market
Type Overview, 2018-2028 (USD Billion)
Application Overview, 2018-2028 (USD Billion)
Game
Social
Conference
Content Creation
Regional Overview, 2018-2028 (USD Billion)
North America
Europe
Germany
France
UK
Rest of Europe
Asia Pacific
China
India
Japan
Rest of Asia Pacific
South America
Mexico
Brazil
Rest of South America
Middle East and South Africa
Segment Analysis
Mobile Metaverse Type to Emerge as the Most Lucrative Segment
Global metaverse market is classified into mobile and desktop type segments. Among these, the mobile type metaverse is poised for substantial market growth in the years ahead owing to several advantages like high-quality cameras and a constant internet connection, in-handy for use in smart phones, high speed data like 5G, highly developed memory modules, and many such factors. Adoption of metaverse by diverse user groups across the world is fostering the use of mobile metaverse and is expected to support segment expansion in the forecasted years.
Gaming Applications to Ensure Revenue Maximization
Global metaverse market is classified as Game, Social, Conference, and Content Creation type applications. Among these, the gaming type metaverse application segment is poised for substantial market growth in the years ahead owing to several advantages like enhanced real-world experience, multidimensional interactions, immersive experience, freedom to create custom avatars, and personalized experience.
The gaming metaverse application is expected to emerge successfully due to the aforementioned benefits, investments, and global expansions of gaming companies integrating metaverse.
Backed by Immense Development Potential North America Metaverse Market to Sail Ahead
Performance analysis of global metaverse market based on regional segmentation states that North America is the most mature market for metaverse adoption and investments. The region is likely to garner maximum revenue share of global metaverse market in the years ahead, mostly from 2021 to 2028.
This is evident from rapid investments in new digital technologies, shift in user preferences, applications in various industry verticals such as gaming, content creation, social media, and conference across leading countries in the region such as Canada and United States.
Additionally, technological advancements due to various research and developments initiatives, the presence of tech giants like Facebook, commercial mergers and partnerships, expansions of the leading companies in regional and global market is improving the growth feasibility of global metaverse market in North America.
The European region is also the next big market for the growth and development of metaverse technologies. Furthermore, APAC is another region for the growth of metaverse technology adoption. The region is projected to emerge as a significant region for genesis metaverse due to rising awareness of metaverse in education, medical and other fields. India and China in APAC are the biggest growth avenues for metaverse technology.
Covid-19 Impact & Market Status
The Covid-19 pandemic has remained quite instrumental in driving the growth of the global metaverse market. This is because covid-19 has piqued interest in metaverse technologies. People have shifted their work preferences from in-office to remote work, whereas schools are also operating remotely.
It has increased the demand for enhanced interactive platforms. Moreover, the pandemic is also leading to increased users downloading immersive gaming applications for spending leisure time. Most importantly, the pandemic has led to the emergence of platforms offering virtual shopping experiences, interactive gaming landscapes, and the deployment of blockchain technologies for digital trading assets.
This research report offers a detailed market outlook of the global metaverse market depending upon the current economic situation and developments in the application, type, and regional segments.
It does a deep analysis of the impact of covid-19 on the market and recovery strategies applied by market players to restore the growth trends and maintain market competitiveness. The in-depth insights documented in the report enable well-informed investment decisions by for the new payers, aspirants, and also the well-established ones in the global metaverse market.
Latest Innovations in the Global Rogowski Coil Market: a Snapshot
The recent investment by social media platform, Facebook to evolve into a metaverse company is yet another milestone in the metaverse industry. The company will bring technological innovations in metaverse employing a mix of virtual reality and other technologies. Facebook is also offering a novel platform, Horizon Workrooms for enterprises. The use of metaverse in its Oculus VR headsets offers a cutting-edge experience.
Microsoft has also mentioned of converging digital world with physical worlds. Roblox a popular game played by children, is also considered as part of the metaverse. Epic Games' Fortnite now is also offering immersive experience with metaverse.
Musicians are able to perform concerts with these platforms. Recently millions of people watched a music concert wherein the signer had performed in Fortnite. The fashion companies are also adopting metaverse to offer a virtual clothing experience.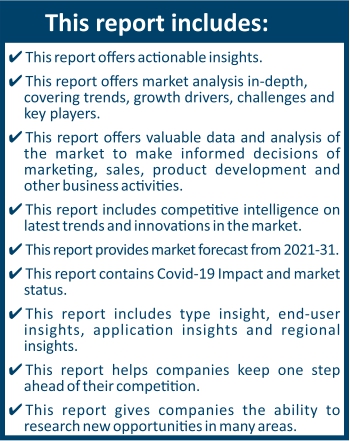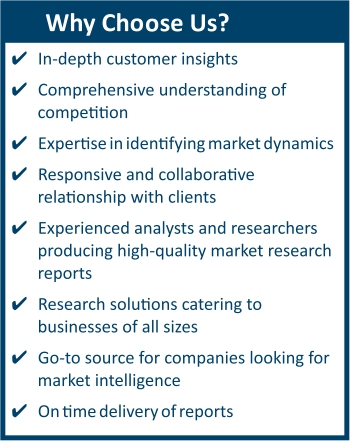 Frequently Asked Questions (FAQ) :
The market value of metaverse market in 2028 was USD 920.56 billion
The application of the metaverse market game, social, conference, content creation
The Global metaverse market is Segmented on the Type, Application, Regions.