Benefits like easier team collaboration, easy access to all important organizational tools under one roof, good security options, development of work reports consuming a very less time, enhancing work quality by helping a team to stay at their focus area through cutting downside work hassles, Membership management software market is reaching a new . At present, almost in every sector, use of membership management software is seen and the demand is thus causing a major growth of this membership management software market in the coming years
The global Membership Management Software market size is expected to reach close to USD 8.26 billion by 2029 with an annualized growth rate of 4.7% through the projected period.
Covid-19 Impact:
Global outbreak of COVID-19 and lockdown situations had a great impact on this sector as well as other sectors. There was a very little chance of face-to-face interaction that time, and there was a prime need to always stay connected with each other while working on a project as a team, share files, give feedbacks and manage events. Sitting at home, it became easier for the employees to easily collaborate with other officials, share their point of views, do necessary editing and submit projects on time by using all necessary enterprise tools in a single platform. For that, the growth of this software market had almost been doubled in that situation, and when the decision makers felt the advantages, it's been implemented in their organization in a broader way and still they have been depended on them even in post-covid situation. So, we can say that COVID has positively affected and boosted the market growth of membership management software.
Cloud Based Management Software Are Bringing A Rapid Revenue To Global Market
There are generally two types of membership management software are seen – On premise and cloud technology based. Interestingly, with the development of AI and modern technologies, many companies are now focusing on cloud-based collaboration software as they are easy to deploy, modify and upgrade. Databases are available in the cloud, hence no extra regular cost for maintenance. Security is high here in comparison with the on-premises membership management software. Nationbuilder, Alambase, Raklet all are superfast and easy to use cloud membership management platforms. Cloud membership management platforms for their easy accessibility are acquiring about 65% of the global membership management software market that will singly worth of around $4.7B and still continuously growing at a faster pace.
Automation Industry And Power Sectors Got A Boost For Using Membership Management Software
With the power of membership management software, now it's being used in several areas such as team collaboration and event organizing, making plans and adopting strategies, Ticket Selling etc. But, it has brought a tide of development mostly in the automation and power sectors. Club Automation, Vagaro, Glofox, EZ Facility,Mindbody, Xplor Reaction – There are many such platforms like these which are contributing in the automation and removing the hassle of queries and CRM. Different products have been developed with slightly different new features to address the real time issues sectors are facing. For this development, many of the sectors are now using it, improving their product delivery efficiency and being responsible for the market growth.
North America and Europe Leading in Global Membership Management Software Market
Now many countries have been a hub in the development of MM software seeing their prospects of market growth and wide range of applications in the nearest future. Hence, there've appeared many such platforms from leading countries like US, France, Denmark, Germany and others. North America and Europe are now a pioneer in this market, but other countries aren't also left behind. Disciple, Charge Bill, MemberClick, Helmbolt, Kicksite, Fitmanager – such platforms from asia are making extraordinaries in accelerating the growth of SaaS and cloud service sectors. Even the response from Africa and middle east in such platform are also commendable and therefore, it created a strong competitive environment in market landscape in this segment.
With the development of new industries and enterprises and the need of solving numerous complex problems in a time effective manner has pushed the rate of adopting membership management software in the special key areas in a company.
In simple terms, membership management software are used to streamline organizational activities and maintain member connections across businesses. These software centralize administrative and communicational tasks altogether. This software play a very important role from all aspects in organizational activities where segmented teams work on different assigned projects and they need to efficiently communicate within each other.
AI & Machine Learning Technologies are continuously improving and with that, different features are also being introduced in the new releases to cope up with the changing scenario. For having such on-premise and mostly cloud and web service based management software, it's been possible to track, view, edit and comment on the projects in real time, forecast about the possible scenarios, and finish the projects on time.
Rapid increase of automobile and power sectors, automation adoption in every sector, large member base and need of controlling numerous projects parallel at time effective manner have been the major drivers responsible for the market growth of membership management software. There have a huge set of benefits for this software. It includes community engagement, due collection, customizing and maintaining databases, integrated environment to work with a range of tools, a platform for seamlessly organizing events creating utmost impacts and many more. In our current dynamic industries where a healthy enterprise is targeting many co-related sectors and contributing for their welfare, such software have come to them not lesser than a god blessing.
However, there also have some major limitations in the global membership management market. Complex Development and maintenance process, stressful work, high turnover of employees, Customer handling issues are drawbacks of this market. Also, high cost is also limiting the market growth. Furthermore, security and safety concerns are affecting the market growth.
At the same time, the Global Membership Management Software Market is growing at a rapid pace due to increasing awareness of benefits regarding the software, adoption of artificial intelligence, increase in key competitor initiatives, higher growth in developing countries due to higher purchasing power are some key factors anticipated to be a growth opportunity to the global membership management software market.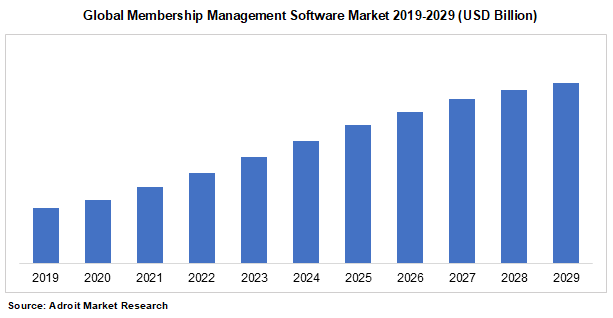 There have so many startups, MSMEs and some large enterprises who are playing very well in this market and have created a strong competitive environment. Some of the key Global Membership Management Software Market players include Cvent Inc., Raklet, Almabase, Member365, Clubexpress, Nationbuilder, NeonOne, Member Nova, Sumac, Wild Apricot and can name many more.
Latest Trends In Global Membership Management Software Market: A Snapshot
New CEO, Frintz Lanman has been recently announced in mindbody when the possible ipo is going to release in 2023 for this company. The previous CEO will remain as the board member where the new CEO will replace him as announced through a media report. New CEO will be going to join in the earlier of September where the company is getting ready to announce some more new exciting features for the ease of enterprise operations.
Raklet has recently developed a technique to automate newsletters for board subscribers in their latest release and announced to update accordingly.
Membership Management Software Market Scope
| | |
| --- | --- |
| Metrics | Details |
| Base Year | 2020 |
| Historic Data | 2018-2019 |
| Forecast Period | 2021-2028 |
| Study Period | 2018-2028 |
| Forecast Unit | Value (USD) |
| Segment Covered | Type, Application, End-User, Regions |
| Regions Covered | North America, Europe, Asia Pacific, South America, Middle East and South Africa |
| Key Players Profiled | Cvent Inc., Raklet, Almabase, Member365, Clubexpress, Nationbuilder, NeonOne, Member Nova, Sumac |
Key Segments of the Membership Management Software Market:
Type, 2019-2029 (USD Billion):
Application Overview, 2019-2029 (USD Billion):
Team Collaboration & File Sharing
Audio Visual Content Publishing
Task Automation
Group Communication
Organizing and Ticket Selling
Others
End-User Overview, 2019-2029 (USD Billion):
Large Enterprises
MSMEs
Other Sectors
Regional Overview, 2019-2029 (USD Billion)
North America
Europe
Germany
France
UK
Rest of Europe
Asia Pacific
China
India
Japan
Rest of Asia Pacific
South America
Mexico
Brazil
Rest of South America
Middle East and South Africa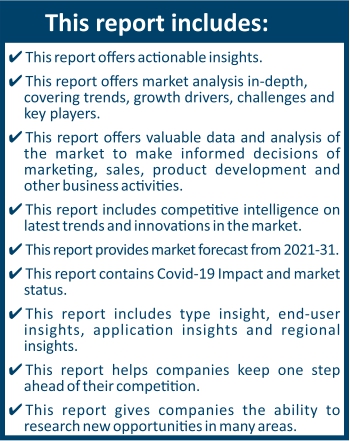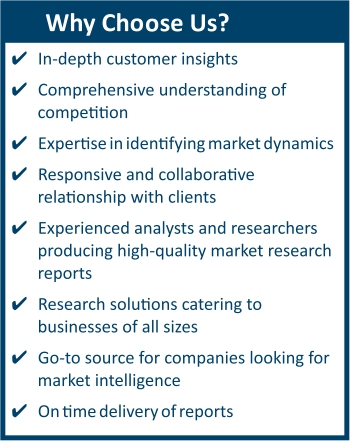 Frequently Asked Questions (FAQ) :
The application of the membership management software market team collaboration & file sharing, ticketing system, av content publishing, interaction facilitation, group interest tracking and other.
North America dominated the market for membership management software market and accounted for the largest revenue share.
The top companies that hold the market share in membership management software market are Cvent Inc., Raklet, Almabase, Member365, Clubexpress, Nationbuilder, NeonOne, Member Nova, Sumac & among others.
To get latest version of membership management software market report can be obtained on demand from the website.
The base year for the report is 2021 in membership management software market.