Developments in medical and nutritional supplement products are also driving the global melatonin market. The lack of stringent government rules aimed at controlling the compound's use is projected to boost global melatonin market expansion.
The global Melatonin market worth US$ 3.93 Billion by 2028, growing at a CAGR of 14.81%
Covid-19 Impact & Market Status
The Covid-19 pandemic caused supply chain disruptions which further affected the global melatonin market. The report is a comprehensive study of the global melatonin market. The report focuses on the competitor analysis, challenges, and growth opportunities in well-established and new markets. The report studies how the covid-19 pandemic affected the supply and demand of melatonin. The report also examines the significant progress made by global melatonin market in past few years. The global melatonin market is segmented on the basis of region, country, application, and more. High quality analytical approaches have been implemented to arrive and defend the accuracy of numbers. 2021 is considered as the base year and forecasted period would be 2022-2029. The report also covers the quarterly fluctuations of the global melatonin market in 2021.
Medical Uses Will Propel The Global Melatonin Market Growth
Melatonin is a biogenic amine present in animals, plants, and microorganisms that is thought to have a role in mood regulation, learning and memory, immunological response, fertility, dreaming and reproduction. Melatonin is a hormone that governs the sleep-wake cycle and is largely produced by the pineal gland. It's being used as prescription for the short term treatment of anxiety caused by jet lag or shift work. Melatonin has antioxidant qualities that help to minimise exercise-induced oxidative damage and promote muscle development and protection. According to the American Psychiatric Association (APA), one-third of individuals have insomnia at some point in their lives. It is characterised by persistent difficulties falling or staying asleep. As a result of the aforementioned causes, the medical industry's use of melatonin is expected to dominate over the projection period.
Melatonin is also used to treat insomnia, delayed sleep phase syndrome (DSPS), rapid eye movement sleep behaviour disorder (RBD), insomnia affiliated with attention deficit hyperactivity disorder (ADHD), insomnia caused by beta-blockers, and lie down problems among children with formative disorders such as intellectual disabilities, autism, cerebral palsy. It's also used to help people sleep after they've stopped taking benzodiazepine medicines and to lessen the adverse effects of quitting smoking. Melatonin is used to treat Alzheimer's disease or dementia, bipolar disorder, chronic obstructive (COPD), difficulty sleeping induced by beta blocker prescription medications.
Synthetic Melatonin Will Stay Atop In The Global Melatonin Market.
Melatonin is a hormone that regulates the circadian rhythm and is made up of a simple molecule called N-acetyl-5-methoxy tryptamine. Melatonin is a naturally occurring hormone generated by the human body. Melatonin synthesis rises in the evening, resulting in sleep at night and alertness throughout the day. Melatonin interacts with the MT1 and MT2 melatonin receptors, but it has also been shown that melatonin is a powerful antioxidant and plays a function in cell cycle control. Melatonin is currently utilised to treat a variety of sleep disorders. Furthermore, new research shows that it could be used for other reasons, including such hazardous exposure avoidance and the treatment of different diseases, such as cancer and neurological disorders.
It is healthier to use synthetic melatonin because it is clean of biological impurities. Melatonin from natural sources, on either hand, might well be compromised with animal viruses, posing a risk to people.
North America Region Is Dominating The Global Melatonin Market.
During the projected period, the North American area is likely to lead the global melatonin market. The medical industry's expanding need for melatonin, along with a growing sleeplessness (insomnia) problem in developed nations such as the United U.S. and Canada, is likely to raise melatonin demand in this region.
Over the projection period, the usage of energy-efficient lighting, which is known to inhibit melatonin production levels in humans, is projected to generate new market pathways for melatonin supplement products.
Melatonin is a hormone which governs the sleep-wake cycle and is largely produced by the pineal gland. Melatonin is also generated in plants, where it serves as a first line of defence against oxidative stress. It is biogenic and may be produced in plants, animals, even microorganisms, and it aids in sleep and wakefulness regulation. It is synthesised in labs for treating of short-term insomnia, and it possesses antioxidant qualities that may be used in medications, foods and drinks, and dietary supplements.
Increased consumer health consciousness leads to a shift in lifestyle, which has influenced the Melatonin Market's growth. Consumers are also requesting dietary supplements, which raises Melatonin demand.
Melatonin is a hormone produced intentionally and found in plants, animals, microbes, and fungus. Melatonin is used in food and drinks, medications, and dietary supplements because of its antioxidant characteristics. Melatonin is also utilised to make bio based spray polyurethane foam (SPF), that is used to insulate buildings. When compared to typical insulators like fibreglass, SPF has better insulation qualities, resulting in cheaper heating and cooling expenditures. In the next years, the aforementioned aspect is projected to propel the melatonin industry.
Pharmaceuticals dominated the melatonin market in 2013, thanks to its usage for treating sleeping problems and its sedating and relaxing effects. Because of the increased the use melatonin in SPF manufacturing as a substitute for existing building insulators like as natural fibre and fibreglass, the construction sector is predicted to develop at the quickest pace.
Market expansion is fueled by urbanisation, industrialization, and population increase. Melatonin Market demand is increasing because to a rise in the amount of working women plus higher disposable money. Melatonin supplements aid cancer patients by lowering chemotherapy and lengthening the patient's survival time. With both the increasing internet trend, the Global Melatonin Market is developing as well, because most people are utilising online platforms for shopping, and the online melatonin business is growing with greater internet penetration, boosting the demand for Global Melatonin.
Furthermore, increasing nutritional supplements marketing, growth in clinical studies in the melatonin supplementation for lowering chemotherapy and cancer treatment is driving the global melatonin market.
A significant trend in the industry is the expansion of the online retail business as a result of an increase in the number of users purchasing items through an online platform. This may also be related to the increasing use of the internet, as well as the fact that now the online platform provides numerous purchase plans and discounts in order to attract more clients. There are a growing number of internet portals that provide. Over the projected period, a rising number of online portals offers multiple melatonin formulations is expected to boost market growth.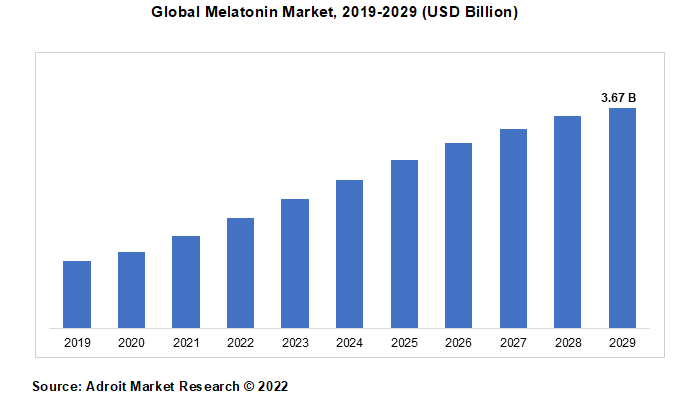 Key players operating in the global melatonin market are Bebida Beverage, Rexall Sundown, Solal Technologies, Schiff Nutrition International, Aspen Pharmacare Holdings, Fidia Farmaceutici, Flynn Pharma, Pulse Pharmaceuticals, The Dow Chemical Company, Lapolla Industries, NCFI Polyurethanes, BASF, Neurim Pharmaceuticals, and Natrol among others.
During the summer of 2021, demand for BASF's goods remained strong. Agricultural Solutions, Surface Technologies, and Nutrition & Care, on the other hand, contributed significantly lower earnings. Despite the impact of increased energy prices on businesses and consumers, world consumption for consumable and consumer durable goods remained constant.
Forever Well Nutrition was established by Global Widget, a CBD producer, in collaboration with Tony Little, a US fitness trainer. Gummies are available with in Forever Well Nutrition nutraceutical line to assist customers maintain focus on general health and well being. Immune Well is a product that contains berry extracts, echinacea, vitamin C and D, and zinc. Sleep Well is the second product, and it includes L-Theanine, chamomile, lemon balm, melatonin and passionflower extract. The collection also includes Energy Well, Glow Well, and Focus Well, which are designed with vitamins B12, E, and C, respectively.
Manufacturers are also focusing on establishing a strong network of partners across many nations. Most businesses like this approach since it allows them to progressively increase their presence in the world market.
Flynn Pharma has secured the exclusive marketing rights to distribute Neurim's newly developed paediatric prolonged-release melatonin formulation, according to a licencing deal announced by Neurim Pharmaceuticals and Flynn Pharma.
Latest Innovation in the Global Melatonin Market: A Snapshot
Sleep Improves Mental Sharpness, Maintains Balanced Moods, and Much More; Research has proved the value of sleep in boosting your immune system, enhancing mental sharpness, and much more. Natrol Melatonin is a sleep aid that can help with occasional insomnia. Free of Drugs Natrol Melatonin is a melatonin-based nightly sleep medication that helps with occasional insomnia. It's indeed non habit developing, so you may use it when you need to change your internal clock with confidence. It's also vegetarian.
Liposom Forte, a clinical trial funded by Fidia Farmaceutici s.p.a., will improve the responsiveness to antidepressant medication with citalopram in elderly individuals with Major Depressive Disorder (MDD). The effect of phospholipid liposomes in combination with antidepressants are fascinating. Liposomes can lessen the latency of onset of antidepressant effect of medications like amitriptyline, clomipramine, and trazodone, in addition to improving somatic symptoms of depression as evaluated by the Hamilton Rate Scale for Depression. These findings suggest that phospholipids can be employed as an adjunct to antidepressant therapy, allowing for dose reduction of certain antidepressant drugs.
Melatonin Market Scope
| | |
| --- | --- |
| Metrics | Details |
| Base Year | 2020 |
| Historic Data | 2018-2019 |
| Forecast Period | 2021-2028 |
| Study Period | 2018-2028 |
| Forecast Unit | Value (USD) |
| Revenue forecast in 2028 | US$ 3.93 Billion |
| Growth Rate | CAGR of 14.81 % during 2021-2028 |
| Segment Covered | By Application, Regions |
| Regions Covered | North America, Europe, Asia Pacific, Middle East and Africa, South America |
| Key Players Profiled | Neurim Pharma (Israel), Aspen Asia Pacific Pty Ltd (Australia), Natrol LLC (US), Pharmavite (US), Nature's Bounty Inc. (US), Rexall Sundown Inc. (US), GNC (US), Pfizer (US),, Biotics Research Corporation (US) |
Key Segments of the Global Melatonin Market
Application, 2019-2029 (USD Billion)
Medical
Dietary Supplement
Construction
Other Applications
Type Overview, 2019-2029 (USD Billion)
Natural Melatonin
Synthetic Melatonin
Regional Overview, 2019-2029 (USD Billion)
North America
Europe
Germany
France
UK
Rest of Europe
Asia Pacific
China
India
Japan
Rest of Asia Pacific
South America
Mexico
Brazil
Rest of South America
Middle East and South Africa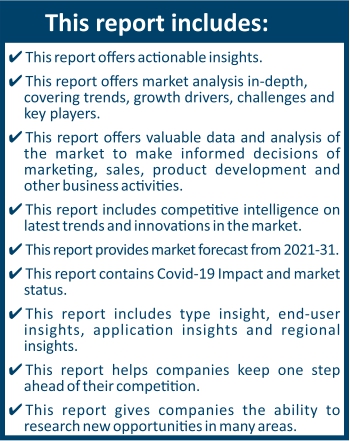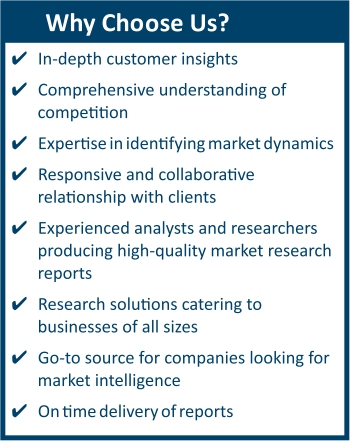 Frequently Asked Questions (FAQ) :
The market value of melatonin market in 2029 was USD 3.67 billion.
The melatonin market is growing at a CAGR of 14.30% over the forecast period.
The application of the melatonin market medical, dietary supplement, construction and other.
North America region dominated the market for melatonin market and accounted for the largest revenue share.
The top companies that hold the market share in melatonin market are Bebida Beverage, Rexall Sundown, Solal Technologies, Schiff Nutrition International, Aspen Pharmacare Holdings, Fidia Farmaceutici, Flynn Pharma, Pulse Pharmaceuticals, The Dow Chemical Company & among others.