At a compound annual growth rate of 27.3%, the size of the worldwide Medical Holography market is projected to reach USD 3.2 billion in 2030.
Factors driving the growth of the medical holography market include increasing clinical applications of holography and advent of holography as a likely technology in signifying intricate 3D arrangements.
Hologram is a 3D representation of a subject projected onto a display medium. A hologram is not formed by a lens and therefore is not an image. Most modern holograms utilize laser light for creating the subject. The process is very complicated and requires a reader to scan the subject of interest, a processor to translate the subject into a digital message, and finally a laser apparatus to create the final hologram. In the medical world, modern imaging devices such as CT scanners and MRI can assist in creating the subject images. There are also options to create or design a subject using computer software. By definition a true hologram once created can be viewed without the need of special optics, but intermediate optics can create a hologram for the intent of this topic.
Regionally, North America accounted for the largest market share of the global medical holography market attributable to the existence of major players. Leading players of the global medical holography market include EchoPixel, Inc., Mach7 Technologies Pte. Ltd., RealView Imaging Ltd., Ovizio Imaging Systems, zSpace, Inc., Holoxica Ltd., Lyncée Tec, Zebra Imaging, Eon Reality, Nanolive SA among others.
Medical Holography Market Scope
| | |
| --- | --- |
| Metrics | Details |
| Base Year | 2022 |
| Historic Data | 2020-2021 |
| Forecast Period | 2022-2030 |
| Study Period | 2020-2030 |
| Forecast Unit | Value (USD) |
| Revenue forecast in 2030 | USD 3.2 billion |
| Growth Rate | CAGR of 27.3% during 2022-2030 |
| Segment Covered | By Application, By Product, Region. |
| Regions Covered | North America, Europe, Asia Pacific, South America, Middle East and Africa |
| Key Players Profiled | EON Reality (US), Nanolive SA (Switzerland), Mach7 Technologies Limited (Australia), Echopixel (US), Ovizio Imaging Systems NV/SA (Belgium), Holoxia Limited (UK), Lyncee Tec SA (Switzerland), Relaview Imaging Ltd. (Israel), Zspace (US), Zebra Imaging (US), Holografika Kft. (Hungary) |
Key segments of the global medical holography market
Product Overview, 2018-2028 (USD Million)
Holography software
Holography displays
Holography microscopes
Holography prints
Holoscopes
Application Overview, 2018-2028 (USD Million)
Medical imaging
Biomedical research
Medical education
End User Overview, 2018-2028 (USD Million)
Academic centers
Pharmaceutical & biotechnology companies
Hospitals & clinics
Research laboratories
Regional Overview, 2018-2028 (USD Million)
North America
Europe

Germany
United Kingdom
France

Asia Pacific
Latin America, Middle East & Africa
Reasons for the study
Rising adoption of holography products in biomedical research and medical education
Growing clinical applications of holography
Emergence of holography as a promising technology in representing complex 3D structures
What does the report include?
The study on the global medical holography market includes qualitative factors such as drivers, restraints and opportunities
The study covers qualitative and quantitative analysis of the market segmented on the basis of product, application and end user. Moreover, the study provides similar information for the key geographies.
Actual market sizes and forecasts have been provided for all the above-mentioned segments
The study includes the profiles of key players in the market with a significant global and/or regional presence
Who should buy this report?
The report on the global medical holography market is suitable for all the players across the value chain including product manufacturing companies, suppliers/distributors, R&D labs, CROs, healthcare organizations, medical reimbursement and insurance providers
Venture capitalists and investors looking for more information on the future outlook of the global medical holography market
Consultants, analysts, researchers, and academicians looking for insights shaping the global medical holography market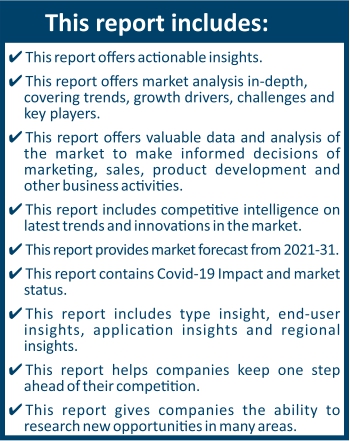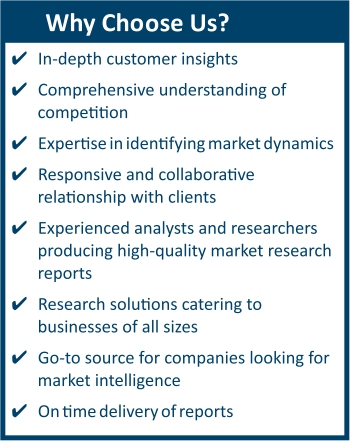 Frequently Asked Questions (FAQ) :
The Global medical holography market is Segmented on the basis of Product,Application, End User, Regions.
The market value of medical holography market in 2028 was USD 4,730.5 Million.
The base year for the report is 2021 in medical holography market.
Holographic projection is the new wave of technology that is set to change the view of things in the new era. It will have tremendous effect on all fields of life including business, education, science, art and healthcare. Holography is the method used to record different patterns of light. These patterns are reproduced as a three dimensional image called a hologram. Typically, a hologram is the photographic recording of light, rather than the image formation by lens, and it is used to display a fully three-dimensional image of the subject, which is seen without the aid of special glasses or other optics. The hologram itself is not an image but it is usually unintelligible when viewed under diffused atmospheric light. It is an encoding of light field as interference patterns of seemingly random variations in the opacity, density or surface profile of the photographic medium.
On the basis of application, the market is segmented into medical imaging, biomedical research, and medical education.
The current status of holograms in medicine remains an experimental field. The most obvious use is for medical training to assist in teaching. The ability to visualize life size true 3?D representations of organs, and body systems would be invaluable. Current medical applications of holography are approaching widespread use. Converting MRIs, CT scans, ultrasounds and other imaging modalities into 3D reconstructions already exist. Although 3D representations manipulated on a 2D viewing screen is not a hologram, translating that technology to a true hologram is available from a number of proprietary companies for experimental use. As the technology advances, more applications will become available and have clinical utility beyond imagination.
North America accounted for the largest share of the global medical holography market in 2020, and is likely to show lucrative growth during the forecast period. The medical sector in the region is usually at the forefront of technological deployment. Any innovation that has the potential to drive discovery in research, improve medical operations and enhance patient care is likely to see some implementation. While some deployments have more wide-ranging and long-lasting effects than others, technology continues to spur understanding and progressive treatment in this essential field.