The global medical foam market was valued at USD 24.12 billion in 2020 and is projected to grow at a CAGR of 6.8% during the forecast period. Factors driving the growth of the medical foam market include growth of implantable devices sector, increase in aging population and shift from traditional to advanced wound care products.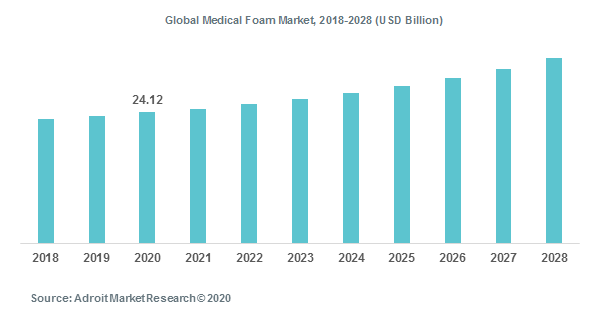 The global medical foam market is segmented based on foam type, material and application. Foam type is further split into flexible foam, rigid foam and spray foam. The flexible foam segment dominated the market in 2019. On the basis of material, the market is segmented into polymers, latex and metals. The polymer segment was the largest market in 2019. By application, the bedding & cushioning application segment accounted for the largest share of the global medical foam market and is projected to sustain its dominance over the forecast period.
The size of the global market for Medical Foam is expected to reach US$ 38 Bn by 2032, expanding at a compound annual growth rate (CAGR) of 4%.
Regionally, Asia Pacific accounted for the largest market share of the global medical foam market attributable to increasing per capita healthcare spending. Leading players of the global medical foam market include 3M, Zotefoams plc, General Plastics Manufacturing Company, Inc., Sekisui Chemical Co., Ltd., Foamtec Medical, UFP Technologies, Inc., The Dow Chemical Company, Huntsman Corporation, Rogers Corporation, Trelleborg AB among others.
Key Segment Of The Medical Foam Market
By Product,2022-2032(USD Million)
• Flexible Medical Foam
• Rigid Medical Foam
• Spray Medical Foam
By Material,2022-2032(USD Million)
• Polyurethane Medical Foam
• Polystyrene Medical Foam
• Polyolefin Medical Foam
• Polyvinyl Chloride Medical Foam
By Application,2022-2032(USD Million)
• Medical Foam Used in Bedding & Cushioning
• Medical Foam Used in Medical Packaging
• Medical Foam Used in Medical Devices & Components
• Medical Foam Used in Prosthetics & Wound Care
Regional Overview, 2022-2032 (USD Million)
North America
• US
• Canada
Europe
• Germany
• France
• UK
• Rest of Europe
Asia Pacific
• China
• India
• Japan
• Rest of Asia Pacific
South America
• Mexico
• Brazil
• Rest of South America
Middle East and South Africa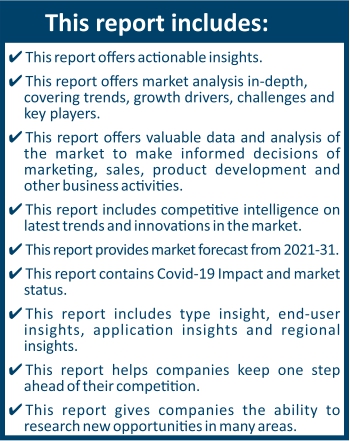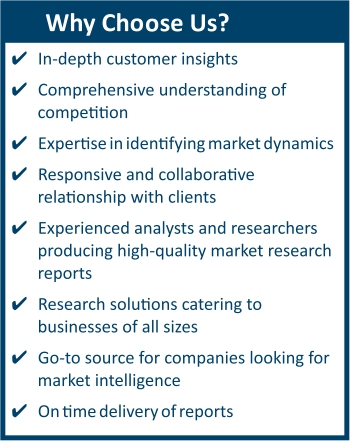 Frequently Asked Questions (FAQ) :
The market value of medical foammarket in 2028 was USD 40.62 billion
the medical foam market is growing at a CAGR of 6.8% during the forecast period.
The base year for the report is 2020 in medical foam market
Wound care is one of the foremost application of medical foam. The global burden of wounds is increasing due to ageing population and growing prevalence of diabetes. In Germany, traditional wound care still represents ~25% of total wound care market. Moreover, infected wounds remains a big clinical challenge due to prolonged hospitalization, readmission rates, reoperation, antibiotics and increased mortality rates.
Foams are generally soft, pliable for conformability and have a low adherence. They are generally made from polyurethane that has been heat-treated to provide a smooth contact surface. They provide thermal insulation, do not shed fibers or particles, and are gas permeable. Their most important function is absorbency of exudate and the maintenance of a moist warm environment. They are made in various sizes and shapes, with or without an adhesive border. Dressings without borders need to be secured by the use of a holding bandage applied appropriately or an adhesive tape. Dressings with borders adhere to skin and the patient's skin must be of a sufficient integrity to allow adherence without causing skin damage. The shaped dressings are generally bordered and designed to manage awkward sites on the body, such as the heel, elbow and sacral area. Most foam dressings come in sheets and there are some cavity dressings available. Foam dressings can be used as primary and secondary dressings.
On the basis of application, the market is segmented into bedding & cushioning, medical packaging, medical devices & components, prosthetics & wound care and others.
There are many kinds of mattresses. The most common types are made of memory foam (or viscoelastic foam), flexible polyurethane foam, coils, or combinations of these materials. Flexible polyurethane foam and memory foam are both polyurethane foams, but each type contains different additives at varying amounts to achieve the desired density, firmness, and rate at which the foam returns to its original position. The polyurethane foam that makes up most mattresses is made by mixing polyols with water and isocyanates, the primary building blocks of foam. The process also uses other chemical catalysts, surfactants, fillers, and flame retardant chemicals. Some manufacturers add auxiliary blowing agents, which influence the foam's softness and density. Most, if not all, of the ingredients used in making polyurethane foam are petroleum products, meaning they are derived from fossil fuels. All of these ingredients are mixed together in a mold and react quickly, rising like a loaf of bread.
In July of 2015, a number of petitioners including medical, consumer, science, fire, and community organizations, submitted a petition to the U.S. Consumer Product Safety Commission (CPSC) to ban halogenated flame retardants (OFRs) in certain consumer products, including some childcare articles, upholstered furniture, mattresses, and mattress pads. Mattresses must meet certain flammability standards set by the U.S. federal government; these standards require both a smolder test and an open flame test. A smolder test is meant to simulate a fire ignited by a cigarette, whereas an open-flame test is meant to simulate a fire ignited by a flame, like a candle. Crib mattress flammability is not regulated under specific federal regulation; the same standards as adult mattresses apply.