Matcha is an exquisitely milled green tea powder made from high-grade green tea leaves that have undergone specific processing. Matcha's unusual and distinctive flavour as well as the many health advantages it offers are assisting in the product's growth in both developed and emerging markets. Matcha is primarily produced in China and Japan, and both countries' cultures heavily rely on the product. The market for matcha tea is anticipated to develop due to the essential and nutritious ingredients present in it, such as magnesium, vitamin C, zinc, selenium, and others that are good for the body.
COVID-19 Impact and Current Market Status
The COVID-19 pandemic's commencement has had a favourable effect on the market. This one results from the fact that customers all over the world are looking for meals and beverages, like matcha tea, that support health and fitness. The global market has expanded as a result of this rise in matcha tea consumption amid the emergency in global health. Tench, or shade-ground tea leaves, which are ground into a fine powder in granite stone mills, are used to make matcha.
The capacity of people to lead regular lives has been negatively impacted by the global COVID 19 epidemic. People are currently coping with problems related to their finances and health as a result of the escalating COVID 19 outbreak, which has thrown economies into a forced recession. The matcha tea market must have witnessed a sharp fall because the lockdown and the subsequent conditions forced the closure of the majority of its manufacturing facilities, which severely cut profit margins.
Matcha Tea Market Segment Analysis – By Product Type
In 2018, powder matcha tea accounted for more than 51.8% of the market. The product's increasing popularity due to its health advantages is expected to fuel category expansion. The powdered tea's anti-oxidant makeup aids in the prevention of chronic disease and offers protection from damaging UV radiation. The ingredient Epigallocatechin Gallate (EGCG) may have the ability to protect against prostate, bladder, cervix, and brain cancer. Because it has a wealth of nutritional qualities, the product is regarded as a superfood. It is anticipated that the launch of creative foods and beverages using the product will be good for the demand. For instance, Aktienbrauerei Kaufbeuren (ABK Beer) introduced Matcha Green Lager Beer Mix in February 2018.
From 2018 to 2025, Instant Premixes is expected to have the quickest CAGR of 5.1%. These premixes are used to make alcoholic beverages including liqueurs and beers, as well as lattes, iced drinks, ice cream, milkshakes, and smoothies. Instant Matcha Original Blend on-the-go sachets that instantly dissolve in hot and cold water were introduced by PANATEA, LLC. in September 2016. The business introduced Glow, a single-serve quick package for a matcha latte, in November 2017. The product is offered in vanilla latte flavour and is fortified with biotin. It is manufactured with oat-milk powder to create an extremely creamy latte.
Matcha Tea Market Segment Analysis - By Grade
In 2018, the classic grade has a market share of more than 56.9%. It is projected that increasing consumption by habitual tea drinkers and new users because to its delicate fresh flavour will propel the segment's expansion. Although it is more expensive than the culinary grade, the classic grade is less expensive than the ceremonial grade. The growth of the segment is anticipated to be fueled by the ease with which the classic grade can be included into a variety of foods and beverages. The product's robust yet astringent flavour makes it appropriate for smoothies and other milk-based drinks. This aspect is anticipated to increase demand for classic grade goods.
Due to its increasing use in recipes for food and beverages, the culinary grade is predicted to grow at the fastest CAGR of 5.3% from 2019 to 2029. Due to its smooth texture and excellent nutritional value, matcha tea of the culinary grade is used in desserts, smoothies, lattes, green tea-based baked goods, and other food products. Additionally, it is anticipated that factors like a reasonable pricing, superior taste, and unique flavour would aid in the market's continued expansion. This grade is more potent and has more bitter undertones than ceremonial grade.
Matcha Tea Market Segment Analysis - By Geography
Due to the presence of traditional tea-drinking nations like China and Japan in the region, the Asia Pacific is expected to dominate the worldwide matcha tea industry. The region's vast population of tea drinkers and the biggest tea-producing nations, including China, India, Sri Lanka, and others, are expected to be some of the key factors in the expansion of the matcha tea market in the Asia Pacific region.
Due to rising health consciousness and the availability of a wide range of products, North America is anticipated to grow at the quickest CAGR of 5.3% over the projection period. It is projected that increased product penetration through grocery chains in China and Japan will further accelerate growth. It is projected that the regional market would be fueled by the goods' increasing appeal and simple accessibility at cafés and restaurants around well-known cities including Los Angeles, Miami, and New York.
By 2029, the global matcha tea market is anticipated to reach a value of USD 6.69 billion and expand at a compound annual growth rate (CAGR) of 9.79%.
The popularity of nutritious beverages full of antioxidants and vitamins, along with growing consumer knowledge of the product's health and fitness, are expected to spur growth. Additionally, a growing consumer preference for nutrient-dense, natural, and organic products is anticipated to increase demand. High-grade green tea known as matcha is made from tencha leaves that have been finely powdered. It is a key component of Japanese traditional tea rituals and is becoming more and more popular as a result of its many health advantages and distinctive flavour. Due to its use in a variety of savoury and sweet meals, including as cocktails, lattes, macarons, cakes, doughnuts, and salad dressings, the market is anticipated to grow. The product has also been gaining favour in the cosmetic industry due to its strong antioxidant content.
The global market is projected to be driven by the matcha tea's explosive appeal due to its numerous health benefits. Along with improving metabolism, immune system, gastrointestinal function, natural detoxification, and cancer cell inhibition, the product improves attention, focus, and tranquilly. For an energy boost, it is sometimes taken as a pre-workout supplement. In the future years, it is anticipated that increased attention to healthy living practises including yoga, self-care, and wellness would drive demand for products.
The demand for the product is being influenced by the rise in consumer inclination for leading a healthy lifestyle and the health advantages of matcha tea. Additionally, matcha tea has health advantages like helping people lose weight, reducing cholesterol levels, relieving body aches and headaches, and lowering the risk of heart attack and stroke, all of which are predicted to boost market growth.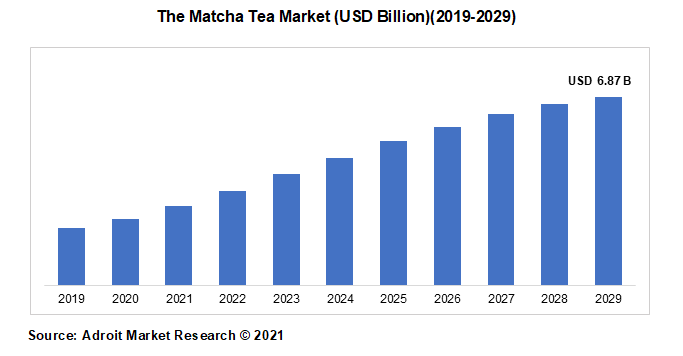 The market participants are engaged in geographical expansion, strategic alliances, and new product launches, among other strategic development initiatives. The AOI Tea Company, aiya-THE TEA, Nestlé, Tata Global Beverages Ltd., Unilever, ITO EN, LTD., Marukyu-Koyamaen, Encha, Tenzo Tea, Inc., and Green Foods Corporation are a few examples of key manufacturers. Leading businesses prioritise product development and innovation in order to increase their market share.
Recent Developments of Matcha Tea Market
Nestlé Health Science acquired some interests from Orgain in February 2022. Through this partnership, nutrition items from Nestlé Health Science would become available, adding to the company's current product lineup.
Beginning in January 2022, Aiya America's Matcha Infused Tea Line will be the company's newest offering. Organic Matcha Infused Sencha, Organic Matcha Infused Gyokuro, and Organic Matcha Infused Genmaicha are three premium Japanese green teas in the collection that give customers a unique and alluring tea tasting experience..
Matcha Tea Market Scope
| | |
| --- | --- |
| Metrics | Details |
| Base Year | 2022 |
| Historic Data | 2020-2021 |
| Forecast Period | 2022-2030 |
| Study Period | 2020-2030 |
| Forecast Unit | Value (USD) |
| Revenue forecast in 2030 | $ 5.23 billion |
| Growth Rate | CAGR of 7.88 % during 2022-2030 |
| Segment Covered | by Application, Form, Type, Formulation, Distribution Channels, Region. |
| Regions Covered | North America, Europe, Asia Pacific, South America, Middle East and Africa |
| Key Players Profiled | he AOI Tea Company, Tenzo Tea, Encha Group, Green Foods Corporation, ITO En North America Inc., Natural Way Products, LLC, Aiya America Inc., DoMatcha Ltd., Vivid Vitality Ltd., Starbucks Corporation, Tata Consumer Products Limited, Kissa Tea, Unilever PLC, Marukyu Koyamaen Co. Ltd., Midori Spring Ltd., Sasaki Green Tea Co. Ltd., Ippodo Tea Co. Ltd., Mizuba Tea Co., Sun Time Tea Company, and Shaanxi Dongyu Tea Co. Ltd., among others. |
Key Segments of the Matcha Tea Market (2019-2029)(USD Billion)
Product Overview, 2019-2029(USD Billion)
Powder
RTD Beverage
Instant Premixes
Grade Type Overview, 2019-2029(USD Billion)
Classic
Ceremonial
Culinary
Region Overview, 2019-2029 (USD Billion)
North America
Europe
Germany
UK
Italy
Spain
Russia
Rest of Europe
Asia Pacific
China
India
Japan
Australia
Rest of Asia Pacific
South America
Brazil
Mexico
Rest of South America
Middle East and South Africa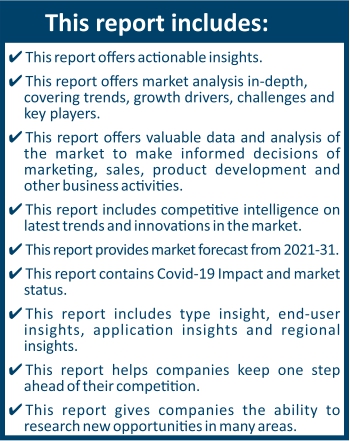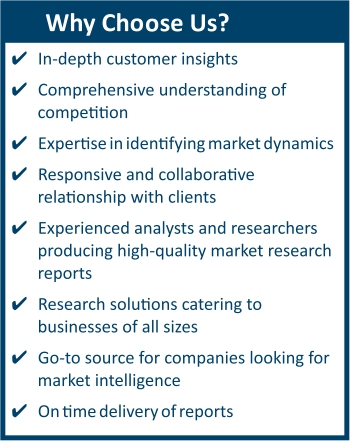 Frequently Asked Questions (FAQ) :
The market value of matcha tea market in 2029 was USD 6.69 billion.
The matcha tea market is growing at a CAGR of 9.79% over the forecast period.
The application of the matcha tea market Matcha Beverages, Personal Care & Cosmetics, Food Products, Regular Tea and other.