Ports are maritime business establishments used for ship docking and cargo and passenger transportation that are situated on a beach or coast. Ports are an essential component of the world's transportation sector and promote global economic expansion. An increase in global seaborne trade is expected to raise the Marine Port Service market share. It is anticipated that demand for marine port services like terminal handling, logistics, and other related services will rise as maritime trade and transportation expand. As a result of the rising need for container cargo, it is also projected that demand for container handling services will increase, driving market expansion.
COVID-19 Impact and Market Status
Demand for maritime port services is directly impacted by global trade and economic cycles. Maritime trade is limited as production and consumption declines due to the pandemic have reduced port traffic and shipping demand. As the demand for container transportation has declined, so has a port activity for container handling. COVID-19 has hurt the port services industry as a result of the declining demand for marine port services. The International Chamber of Shipping estimated that the pandemic's loss of revenue to the shipping industry cost $350 million per week (ICS). The shipping industry still plays a significant role in the transportation of goods around the world and supply chains, even though COVID-19 has slowed shipping and port traffic. To prevent the virus from spreading and maintain the flow of maritime trade, numerous nations have taken several actions. Due to the increase in freight prices, there has been a gradual recovery trend since the second quarter of 2020.
The container Handling Services Segment will Dominate Due to Increased Container Cargo
The segment that provided container handling services had the largest market share in 2019 and is predicted to continue holding this position throughout the forecast period. The increased global container cargo traffic is to blame for the segment's growth. However, Asia is predicted to have the highest demand. Due to the maritime industry's shifting trend toward digitalization, a higher CAGR is anticipated for supply chain and logistic solutions services during the forecast period.
Asia Pacific to Continue its Dominance
It is anticipated that Asia Pacific will maintain its lead throughout the forecast period. As more cutting-edge manufacturing techniques, such as 3D printing, are adopted, it is projected that local manufacture of items would increase. New local trade routes will be created as a result, and the market will grow. After the Asia Pacific, the North American market is anticipated to gain and experience considerable expansion throughout the projected timeframe.
Rising maritime trade and increased focus and investment in marine port infrastructure development are some of the key factors projected to fuel revenue growth in the global marine port services industry. The development of new technologies contributes to the port ecosystem becoming an effective and open community capable of participating in an interconnected international market. Furthermore, the construction of additional ports along new commerce routes is expected to increase opportunities for the market expansion of seaport services. Furthermore, the rapidly increasing usage of container freight is predicted to increase demand for container handling services, fuelling the growth of the marine port services market.
The facilities and operations that enable maritime transportation are known as marine port services. These include cargo loading and unloading, vessel maintenance, security, and other associated services. Wharves, piers, and other related infrastructure may also be built and operated as part of maritime port services.
Ports are utilising a variety of technologies more frequently to innovate along the entire value chain. For instance, technologies like the Internet of Things (IoT), robotics, and platform solutions are used for loading and unloading containers. For port storage facilities, big data analytics and smart metres are used, and industrial processing, smart energy management, predictive maintenance, and smart grid technologies.
The majority of port infrastructure is especially vulnerable to sea-level rise and coastal flooding, so ports are significantly impacted by the changing environmental conditions brought on by climate change. Ports all over the world are beginning to look for ways to enhance coastal management and incorporate strategies for climate change adaptation into their planning.
When ships load and unload passengers and cargo, they do so at one or more wharves, which are a type of nautical facility. Ports play a significant role in the global economy because they handle 70% of the value of all international trade in goods. Because of this, ports are frequently highly populated areas that provide labour for the processing and handling of goods at the ports as well as for related services.
In the aforementioned forecast period, the market is anticipated to expand from USD 73.91 billion in 2019 to USD 101.98 billion in 2029, at a CAGR OF 4.7%. The growing preference for clean and green shipping, along with the increasing number of strict standards imposed for ship recycling, sulphur emissions, and greenhouse gas emissions by international marine ecological authorities, are factors that could partially impede the revenue growth of the global marine port services market.
As maritime trade has grown, shorter alternate trade routes are now required to save both time as well as expense. The use of alternative trade routes is anticipated to increase the development of new ports adjacent to the new route, creating opportunities for the expansion of the Marine Port Services market. Furthermore, it is expected that the industry will expand as a result of rising financial support for the development of renewable infrastructure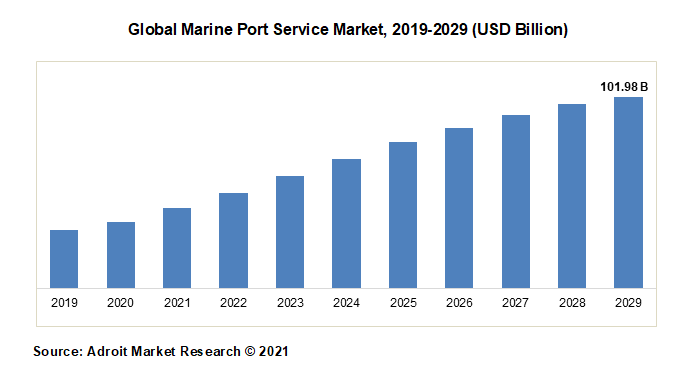 Shanghai International Port Co., A.P. Moller-Maersk A/S PSA International Ningbo Zhoushan Port Co., Ltd. are prominent market players. These prominent businesses are involved in cutting-edge technology like automation and the Internet of Things (IoT) to construct smart ports. The main goal is to establish connections, and automated, and digital supply chains in industries that require less labour physically. Additionally, important players are working together to develop supply chain synergies within their ecosystems and clusters.
An Overview of Recent Innovations in the Market for Marine Port Services Worldwide
• To become the biggest independent feeder ship carrier, AD Ports acquires GFS.
• Adani Ports Purchases a 100% Stake in Marine Services Company Ocean Sparkle for Rs. 1,530Cr.
Marine Port Services Market Scope
| | |
| --- | --- |
| Metrics | Details |
| Base Year | 2021 |
| Historic Data | 2019-2020 |
| Forecast Period | 2022-2029 |
| Study Period | 2019-2029 |
| Forecast Unit | Value (USD) |
| Revenue forecast in 2028 | USD 101.98 billion |
| Growth Rate | CAGR of 4.7 % during 2021-2028 |
| Segment Covered | Service, Regions |
| Regions Covered | North America, Europe, Asia Pacific, Middle East and Africa, South America |
| Key Players Profiled | Shanghai International Port Co., A.P. Moller-Maersk A/S PSA International Ningbo Zhoushan Port Co., Ltd |
Key Segment on Global Marine Port Service Market
Service Overview, 2019-2029 (USD Billion)
Container Handling Ship
Ship Repair and Maintenance Services
Navigation services
Supply Chain and Logistic Chain Services
Mechanical and Electrical Services
Region Overview, 2019-2029 (USD Billion)
North America
Europe
Germany
France
UK
Rest of Europe
Asia Pacific
China
India
Japan
Rest of Asia
South America
Mexico
Brazil
Rest of America
Middle East and Africa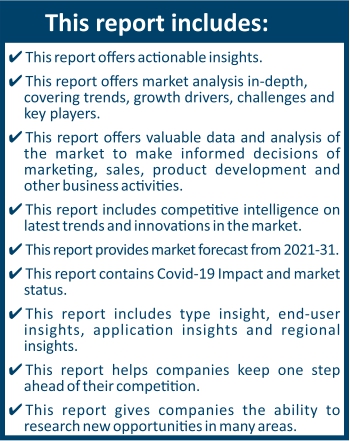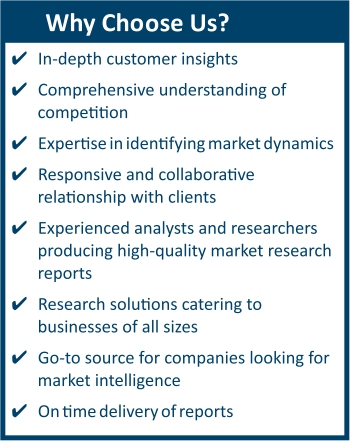 Frequently Asked Questions (FAQ) :
The market value of marine port services market in 2029 was USD 101.98 billion.
The marine port services market is growing at a CAGR of 4.7% over the forecast period.
The top companies that hold the market share in marine port services market are Shanghai International Port Co., A.P. Moller-Maersk A/S PSA International Ningbo Zhoushan Port Co., Ltd. & among others.