The market for legal services is made up of organizations that offer their clients various legal services. The attorneys employed by these corporations are experts in one or more legal fields and provide their services to both individuals and corporations. A few of the services provided by these lawyers include bankruptcy law, wage and hour law, intellectual property law, criminal procedure, family court, tax law, and real estate law.
COVID-19 Impact and Market Status
The COVID-19 outbreak has severely impacted the legal services sector, posing hitherto unheard-of difficulties for law businesses all around the world. Many law companies have had to close their doors as a result of the pandemic, while others have been forced to drastically cut back on employees. A decline in demand for legal services from both individuals and corporations is another effect of the pandemic's impact on the economy. The legal services sector is anticipated to rebound and resume expansion in the next years despite the difficulties caused by the epidemic. In addition to the rising usage of technology in the legal sector, the market is anticipated to be driven by the ongoing need for legal services from businesses and people.
The B2B legal services to Emerge as the Most Lucrative Segment
The market is classified into hybrid legal services, B2B legal services, criminal law practices, and B2C legal services based on the type of service offered. Because they are required in practically every industry for a variety of reasons, including documentation, agreements, compliance, and the avoidance of any future legal concerns, B2B legal services currently now dominate the market.
The Large Law Firms to Spring up as the Most Size Productive Segment
The market is split into large legal firms and small-to-medium-sized law firms based on the size of the law firms. Due to their capacity to handle more complex legal matters than small and medium-sized businesses, major law firms currently hold the largest market share among these categories. Additionally, the success rate of large law firms in winning lawsuits is higher, which plays a major role to their proliferation.
The Online Mode to emerge as the Most Promising Fragment
The legal services market is split into two segments based on mode: online and offline. While legal services are offered online or through other internet platforms, face-to-face contact between clients and attorneys constitute the offline method. The majority of the market at the moment is online. Additionally, the development is attributable to an increase in the use of internet platforms by attorneys and customers for the delivery of legal services. As a result, the industry continues to grow as more people become aware of the numerous perks of using online platforms, such as ease, cost-effectiveness, and timeliness.
The Litigation Practice to be the most Prominent Segment
A variety of market segments, dependent on the type of practice: labour and employment; real estate; patent litigation; tax; corporate bankruptcy; and litigation. A growing number of legal issues in various industries, increased public understanding of legal rights and procedures, and the availability of several law firms with a focus on litigation have led to litigation taking the lead among these areas at the moment.
The Individual Segment to appear as the most emerging End-User
The market's end-user segments include those in construction, manufacturing, people, IT services, mining, oil & gas, manufacturing, financial services, and other services. As a result of their need for legal services for a range of personal issues like divorce, child custody, property disputes, and other matters as well as for business needs like launching a new company, drafting contracts, etc., individuals currently make up the largest portion of these market segments.
North American region to provide Adequate Financing Avenues
Based on region, the market can be divided into South America, Africa, North America, Europe, the Asia-Pacific, the Middle East, and Africa, with North America currently monopolizing the market. This is due to a high number of law firms in the area that specialize in various legal fields, a growing need for legal services from both individuals and businesses, and a significant number of legal service providers in the area.
Over the past few decades, demand for attorneys and legal services has increased considerably on a global scale. The consequences of this are business expansion and the sophistication of their operations. The market has expanded in response to both population increase and the corresponding rise in crime rates. These and other factors, as well as the variety of web-based service providers and the rising awareness of people's legal rights, are supporting the market.
Lawyers offer legal services to private citizens, corporations, and other entities. They work for the government, as in-house counsel for businesses, or in private practice. Multiple channels, such as classic brick-and-mortar law firms, digital services, and mobile applications, can offer legal services. In addition, there are numerous categories into which legal services can be split, including corporate law, bankruptcy law, employment and labor law, real estate law, and tax law.
The fact that clients can choose from a variety of services is the Lawyers' Legal Services Market's key benefit. Business governance, tax law, employment and employment law, property investment law, patent litigation, banking laws, and other sorts of legal services are among the many services that lawyers can provide. Additionally, they offer legal services to both individuals and companies. As a result, the market offers lawyers the chance to make a solid living. The market's ability to offer flexibility in terms of working days and hours is another benefit. This enables attorneys to choose their own hours and work around their convenience. Additionally, there are many different geographic areas on the market where lawyers can advertise their services.
The legal services industry covers all of the services that attorneys provide. These services can generally be divided into (B2B), (B2C), hybrid, and criminal law practises categories. In addition, there are two categories into which law firm services can be divided: litigation and non-litigation.
At a CAGR of 13.6%, the global market for legal services provided by lawyers is predicted to grow from USD 349.2 billion in 2019 to USD 635.9 billion by 2029. The escalating demand for legal services from both individuals and businesses, the rise in web-based service providers, and the increasing use of block chain and artificial intelligence (AI) in the legal industry all seem to be factors that contribute to the market's advancement.
The primary obstacle preventing the growth of the legal services sector is the massive cost of these services. The cost is high although these services require a high level of expertise and knowledge. The fact that many consumers are ignorant of the legal system and processes restricts a significant portion of the market's growth. But technology is helping the legal industry become more efficient and successful, which should open up new potential for the business in the years to come.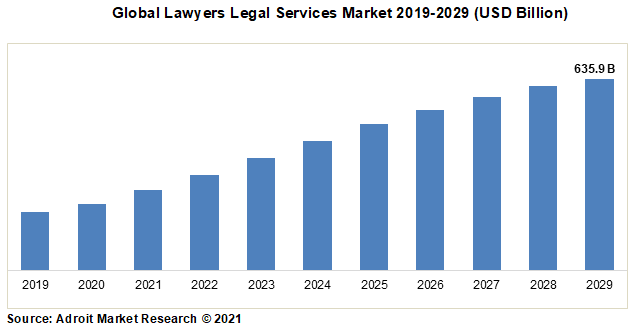 DLA Piper, Dentons, White & Case LLP, Baker McKenzie, Norton Rose Fulbright LLP, Clifford Chance LLP, Linklaters LLP, Hogan Lovells International LLP, and Latham & Watkins LLP are a few of the leading companies in the Lawyers' Legal Services market. This report also features profiles of the top market players, which offer a comprehensive and unique view of the market. Hence, the research also examines crucial players, their financial information, and strong competitive tactics. This paints a clear picture of who controls the legal services market for lawyers.
Recent Developments in the Global Lawyers Legal Services Market
An international law firm, Dentons, revealed in May 2019 that it has bought the Italian law practise Muinificio & Legnami di Valenza. With the help of this acquisition, Dentons will be able to contact more clients and broaden the variety of legal services that it provides.
John Cuthbertson was named as the next co-chair of DLA Piper's global energy industry group in September 2019. With Cuthbertson's hiring, the company hopes to further solidify its position in the international oil and gas industry.
Hogan Lovells made the announcement that Philip Chetham would take over as the next leader of its London office in November 2019. The firm's aim to keep expanding its footprint in the UK legal market includes Chetham's appointment.
Lawyers Legal Services Market Scope
| | |
| --- | --- |
| Metrics | Details |
| Base Year | 2021 |
| Historic Data | 2019-2020 |
| Forecast Period | 2022-2029 |
| Study Period | 2019-2029 |
| Forecast Unit | Value (USD) |
| Revenue forecast in 2028 | USD 635.9 billion. |
| Growth Rate | CAGR of 13.6 % during 2021-2028 |
| Segment Covered | Services, Size, Mode, Practice, End-User, Regions |
| Regions Covered | North America, Europe, Asia Pacific, South America, Middle East and Africa |
| Key Players Profiled | DLA Piper, Dentons, White & Case LLP, Baker McKenzie, Norton Rose Fulbright LLP, Clifford Chance LLP, Linklaters LLP, Hogan Lovells International LLP, and Latham & Watkins LLP |
Key segments of the Global Lawyers Legal Services Market
Services Overview, 2019-2029 (USD Billion)
Hybrid Legal Services
(B2B) legal services
Criminal Law Practices
(B2C) legal services
Size Overview, 2019-2029 (USD Billion)
SME Law Firms
Large Law Firms
Mode Overview, 2019-2029 (USD Billion)
Practice Overview, 2019-2029 (USD Billion)
Labor/Employment
Bankruptcy
Corporate
Patent Litigation
Tax
Litigation
Real Estate
End-User Overview, 2019-2029 (USD Billion)
Mining And Oil & Gas
Manufacturing
Individuals
IT Services
Construction
Financial Service
Regional Overview, 2019-2029 (USD Billion)
North America
Europe
Germany
France
UK
The rest of Europe
Asia Pacific
China
India
Japan
Asia-Pacific as a whole
South America
Mexico
Brazil
South America's remaining countries
Middle East and South Africa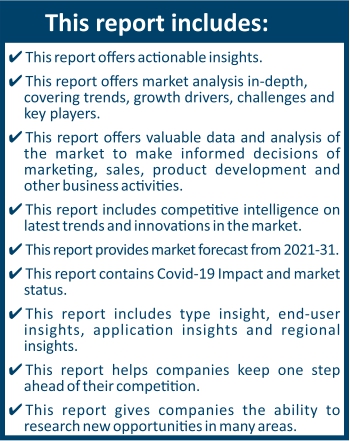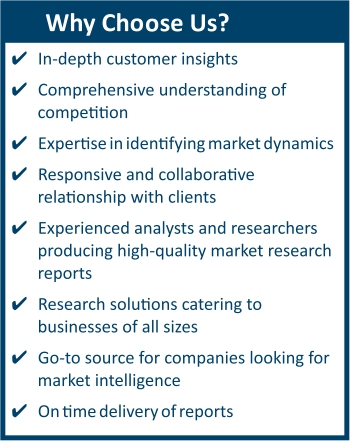 Frequently Asked Questions (FAQ) :
The market value of lawyers legal services market in 2029 was USD 635.9 billion.
The lawyers legal services market is growing at a CAGR of 13.6% over the forecast period.
The top companies that hold the market share in lawyers legal services market are DLA Piper, Dentons, White & Case LLP, Baker McKenzie, Norton Rose Fulbright LLP, Clifford Chance LLP, Linklaters LLP, Hogan Lovells International LLP, and Latham & Watkins LLP & among others.