Growing applications of laser interferometry in automotive and electronics manufacturing is driving the global interferometry market.
The global Laser Interferometry market worth $358.4 million by 2028, growing at a CAGR of 6.5%
Covid-19 Impact and Market Status
The sudden breakout of the COVID-19 pandemic forced the establishment of strict lockdown imposed in various countries, which lead to Interferometry import and export activities to be disrupted.
Covid has impacted this business in three ways; that is disrupting the supply chain, second is financial losses and third is affecting the production facilities in the entire world.
Among Industry Verticals, Automotive Industry Will Drive The Demand
Increased production of high-end automobiles, as well as the development of more accurate and effective automotive parts, are driving the segment's market share. Automobile manufacturers also require more precise and accurate parts because of increased market rivalry and consumer desire for enhanced performance and fuel efficiency. Automotive manufacturers are drawn to the laser interferometer because of these criteria.
Additionally, the market is expected to increase due to quick object verification, non-contact dimensional evaluation of items, and high speed of operation, as well as operational flexibility. To further boost the market share of the automotive industry, geometrical tolerances and accuracy dimensional measurements must be minimized
The Fizeau Interferometer Have The Largest Market Share.
The most influential aspect in the expansion of the laser interferometer market share is the prevalence of Fizeau interferometer across markets. The invention of the phase shifting Fizeau Interferometer has also drew the attention of a number of clients who are looking for laser interferometers to improve surface topology.
Furthermore, the spatiotemporal phase-shifting approach strengthens Fizeau Interferometer sales by removing the problem of incorrect results in extremely turbulent applications and problems in operations owing to vibration in phase-shifting Fizeau Interferometer.
North America is Predicted to be the Greatest Region by Shareholding
North America, Europe, Asia-Pacific, the Middle East, and Africa (MEA), as well as Central and South America and the Caribbean, are the five areas in which the laser interferometer market is divided. North America is predicted to control a big portion of the worldwide market, while Asia-Pacific is expected to rise at a faster rate than the rest of the industry.
North America is home to a number of well-known Laser Interferometer developers, as well as a base of operations for a number of clients in several end-user sectors. Many laser interferometer manufacturers are expanding their product portfolios in order to broaden their target customer base and expand laser interferometer applications in research institutes and calibration labs. Renishaw plc's efficient product strategy is expected to secure the company's revenue share in the market.
Players like Carl Zeiss, located in Germany, have opted for an inorganic expansion approach. The purchases are also assisting the corporation in increasing product diversity within its existing product line. In addition, the firm may grow its sustainable innovation infrastructure in order to generate more advanced market items.
In addition, another market participant, Zygo Corporation, that is a laser interferometry producer, is improving their products to improve their uses in surface form metrology.
With customers in the United States and Canada increasingly preferring optical and non-contact imagery for precise manufacturing measures, the market for laser interferometers is expected to rise at a breakneck pace over the next several years.
Owing to benefits such as high sensitivity to surface topography, higher angular resolution to measurements, as opposed to conventional telescopes is thus fostering remarkable progress in global interferometry market.
LInterferometry is a measurement technology that makes use of the phenomena of wave interference (usually light, radio or sound waves). Certain features of the waves themselves, as well as the materials with which the waves interact, may be measured. Interferometry is also a term used to describe procedures that employ light waves to examine changes in displacement.
When two light beams superpose (typically by dividing one beam in two), an interference pattern is generated. As a result, optical interferometry has been a useful measuring technique for over a century. With the development of lasers, its precision was later increased.
It is a technology that extracts information by using the interfering of superimposed waves. Interferometry is an essential investigative tool in the domains of astronomy, fibre optics, engineering metrology, metrology, oceanography, seismology, and spectroscopy that employs electromagnetic waves.
The manufacturing business has a comparatively small tolerance threshold. As a result, there is a huge market for documentation and product tracking, making surface evaluation during the process of production crucial to offering superior longevity and quality. Surface displacement measurement is a quality control method that is generally not included in the actual manufacturing line. In quality checks, the higher contact measuring method is extensively employed. When it comes to human connection, the procedures take a long time. As a result, sophisticated measuring tools, quality inspection tools, and robotics procedures have been used to lessen non value-added time.
Moreover, in end-user industries, new inventions are one of the key reasons driving the economy for laser interferometric and optical devices. Manufacturers are attempting to deliver products with expanded capabilities and flexible architecture as a consequence of elevated breakthroughs, expanding areas of application, and scientific breakthroughs. The expense of laser interferometers rises as a result of these enhancements. End-user sectors such as aerospace and defense, transportation, automobiles, and industrial electronics typically employ measuring equipment rental and leasing services instead than acquiring new measuring system to cut costs. These services are excellent for consumers with relatively brief needs or a limited budget that prevents them for owning these devices.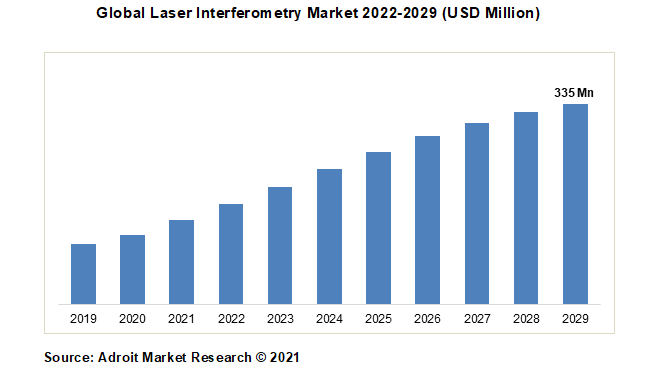 The key players in global laser interferometry market are Olympus Corporation, SIOS Meßtechnik GmbH, Carl Zeiss, Tosei, API, Optodyne, Zygo, and Renishaw among others.
Latest Innovation In Interferometry Market: A Snapshot
4D Technology Corporation has announced the introduction of 4Sight Focus Acquisition and Analysis Software, as well as the newest addition to the PhaseCam dynamic interferometer range. Motion, turbulence, vibration, and cryo/vacuum environmental chambers may all be measured using PhaseCam dynamic interferometers.
Laser Interferometry Market Scope
| | |
| --- | --- |
| Metrics | Details |
| Base Year | 2020 |
| Historic Data | 2018-2019 |
| Forecast Period | 2021-2028 |
| Study Period | 2018-2028 |
| Forecast Unit | Value (USD) |
| Revenue forecast in 2028 | $358.4 million |
| Growth Rate | CAGR of 6.5 % during 2021-2028 |
| Segment Covered | By End User, Regions |
| Regions Covered | North America, Europe, Asia Pacific, Middle East and Africa, South America |
| Key Players Profiled | SIOS Me?technik GmbH, Mahr GmbH, Luna Innovations, Incorporated, Renishaw PLC, Ametek, Inc., Keysight Technologies, Inc., Carl Zeiss AG, Tosei Engineering Corp., QED Technologies International Inc. (Entegris) |
Key Segments of Global Interferometry Market
Product Type Overview, 2022-2029 (USD Million)
Homodyne Interferometer
Heterodyne Interferometer
Technology Overview, 2022-2029 (USD Million)
Twyman-Green
Fizeau
Michelson
Fabry–Perot
Industry Vertical Overview, 2022-2029 (USD Million)
Aerospace & Defense
Marine
Automotive
Other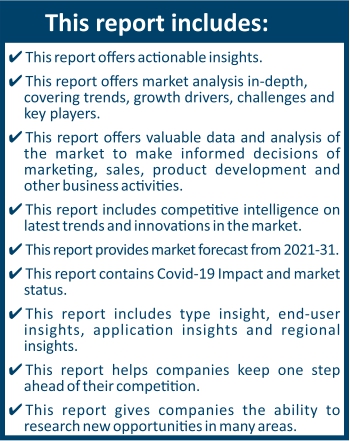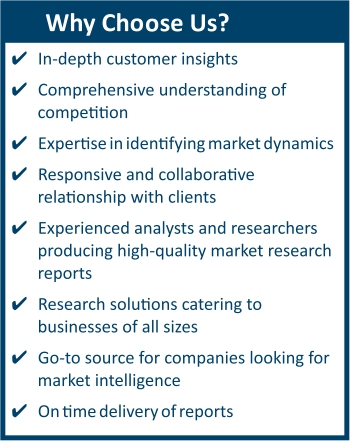 Frequently Asked Questions (FAQ) :
The market value of laser interferometry market in 2029 was USD 335 million.
The laser interferometry market is growing at a CAGR of 6.5% over the forecast period.
North America dominated the market for laser interferometry market and accounted for the largest revenue share.
The top companies that hold the market share in laser interferometry market are Olympus Corporation, SIOS Meßtechnik GmbH, Carl Zeiss, Tosei, API, Optodyne, Zygo & among others.
To get latest version of laser interferometry market report can be obtained on demand from the website.