The ISO Certification Market is expected to reach $349.27 billion during the forecast period at a 5.3% CAGR.
Global ISO certification market is expected to exceed approximately USD 34.5 billion during the forecast span 2021-2028 exhibiting an incremental CAGR of 8.3% in the projected timeline. Industrialization, economic benefits, need for quality enhancement of products, processes, and services, are propelling versatile growth in ISO certification market. In addition to this, improved revenue streams and accelerating customer acceptance and awareness are also boosting the global ISO certification market.
However, high costs, process complexities, lack of understanding of ISO requirements, inadequate technical knowledge of formalized systems have inflicted negative growth trajectory in recent times. On the contrary, government encouragement for implementing ISO standards, skilled leadership, ISO awareness training are some key objectives undertaken to address the challenges that are anticipated to be significant opportunities in the coming years.
ISO certification is a process that mandates specific requirement to adhere to set protocols concerning product and service qualities. Companies are directed to essentially follow the protocols to maintain high quality delivery. ISO certification is usually triggered to ensure quality, safety, and efficiency of products, services, or processes. For example, ISO certification standards secure medical packaging. The certification used to gain confidence of consumers that the product, services, or processed offered are safe, reliable and of good quality or certify businesses or organizations is referred to ISO certification.
ISO standards that help make the world a safer place are also classified under ISO certification. There are prominent certification bodies issuing certification. To compete well in the market the well-established as well as emerging players are meeting various competence requirements such as providing competent auditors, audit techniques based on industry best practices, and most importantly in best price. These ongoing developments are definitely aiding market expansion with favorable adoption.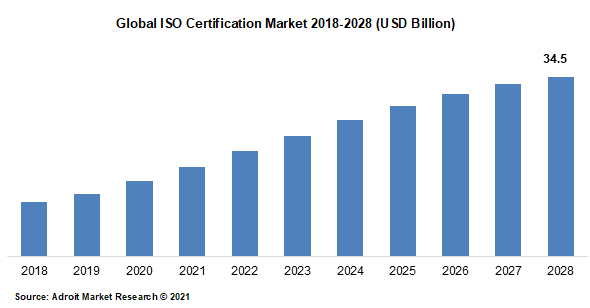 Some of the best ISO certification companies meeting specific competence requirements are DNV GL AS, Lloyd's Register Group Services, SGS, Lakshy Management Consultant, The British Standards Institution, and Intertek. These companies are reputed, accredited, specialized in various fields, are highly experienced, conduct integrated audit, offer flexibility, and also provide language translator in certain cases. This is why these companies are highly ranked in the ISO certification market and are poised to boom further in the future.
Iso Certification Market Scope
| | |
| --- | --- |
| Metrics | Details |
| Base Year | 2020 |
| Historic Data | 2018-2019 |
| Forecast Period | 2021-2028 |
| Study Period | 2018-2028 |
| Forecast Unit | Value (USD) |
| Revenue forecast in 2028 | USD 34.5 billion |
| Growth Rate | CAGR of 8.3% during 2021-2028 |
| Segment Covered | Certification, Industry, Regions |
| Regions Covered | North America, Europe, Asia Pacific, Middle East and Africa, South America |
| Key Players Profiled | DNV GL AS, Lloyd's Register Group Services, SGS, Lakshy Management Consultant, The British Standards Institution, and Intertek |
Key Segments of the Global ISO Certification Market
Certification Overview, 2018-2028 (USD Billion)
ISO 9001:2015
ISO 27001-2013
ISO 22301: 2012
ISO/IEC 27032: 2012
ISO 14001: 2015
ISO Lead Auditor Training
Industry Overview, 2018-2028 (USD Billion)
Information Technology
Metallurgy
Retail
Construction
Machinery and Equipment
Transportation
Storage and Communication
Chemical and Fiber
Aerospace
BPO
Others
Regional Overview, 2018-2028 (USD Billion)
North America
Europe
Germany
UK
France
Rest of Europe
Asia Pacific
China
Japan
India
Rest of Asia-Pacific
South America
Brazil
Mexico
Rest of South America
Middle East and Africa
Reasons for the study
The study aims to highlight the basic as well as higher level facts about the ISO certification market.
The study ensures you receive timely delivery of quality market information
The study elucidated here shares crucial knowledge and help develop market awareness of inquisitive market participants.
The report covers all the areas and aspects of the market that are necessary for the market players to understand and further develop new strategies for the forecast timeline.
The research study presents good quality market information that allows users to value alternatives and make better decisions.
What does the report include?
The ISO certification market research report includes overview of the market performance and explains what initiatives need to be taken to complete strategic goals.
The study gives a better understanding regarding how to meet the changing needs globally.
Market performance, highlights, initiatives, financial details
The study includes go-to solutions for market entities embarking on a new business venture thereby saving their time providing market insights and help refine market strategies.
Information on potential markets, opinion and in-depth research, including insights and data analytics
Who should buy this report?
Organizations that want to get ISO certified and want to decide which firm is the best in providing ISO certification.
Independent certification bodies, non-governmental international organization, national standards bodies, members, groups of experts focusing on a specific subject, and technical committees & subcommittees
A community of entities encompassing business, government and international organizations who want to study global ISO certification market at one place and bodies that are offering ISP certification.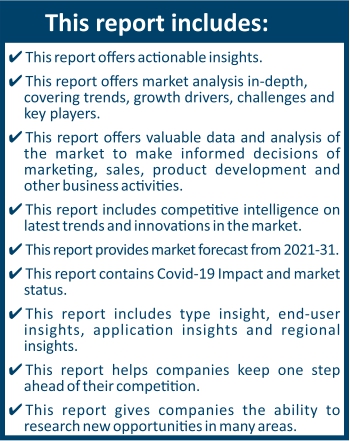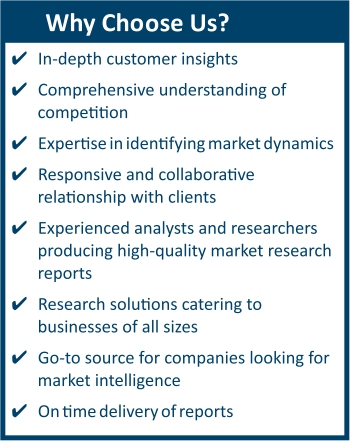 Frequently Asked Questions (FAQ) :
The iso certification market is growing at a CAGR of 8.3% over the forecast period.
North American dominated the market for iso certification market and accounted for the largest revenue share.
To get latest version of iso certification market report can be obtained on demand from the website.
The ISO certification offers proof of a company's credibility and instills confidence in consumers or customers that the products, services or processes offered by the firm are reliable and safer. Increasing competency and maintaining the competitiveness in the market are also the key factors inclining business get ISO certification that is boosting the ISO certification market. Thus ISO certification has become primary for businesses to improve the quality and performance of product or services. ISO certification also offers appropriate, internationally-recognized standard to the business or organization. Better access to overseas markets, gain market differentiation, and leadership are the key benefits offered by ISO certification. Thus SMEs are getting ISO certified through optimum utilization of technology leading to increased scope of ISO certification. An increasing number of companies are investing in this field to meet the ever increasing demand of market offering numerous benefits through the product or service to the people.
Certification Segment
ISO lead auditor training segment is becoming dominant in the market as the ISO certifications are intended to any organization, regardless of the type or size of the products or services and business. Other relevant segments based in certification in global ISO certification market comprise, ISO 27001-2013, ISO/IEC 27032: 2012, ISO 9001:2015, ISO 14001: 2015, and ISO 22301: 2012.
Industry Segment
The ISO certification market is sectioned into prominent and unique categories based on industry segment. Some of the leading ones comprise, IT, machinery and equipment, BPO, aerospace, construction, storage and communication, chemical and fiber, transport and retail among others.
The information technology segment is experiencing tremendous growth as the implementation of ISO standards ensures reliable, technical, and administrative, and operational controls. Implementing ISO standards have made the IT businesses to identify, assess, and prioritize various IT risks and make well-informed decisions. Thus the segment is expected to gather considerable share in the global ISO certification market.
The North American region experienced rich growth potential earlier and is anticipated to capture similar returns in the forecasted years also. This is due to presence of well-established research and development firms, high disposable incomes, and research studies undertaken at a huge level in this region. Also, APAC and MAE gathered considerable market capital in the global ISO certification market field due to rising demand for tools and technologies, presence of research institutions, and academic institutions promoting research and development in this field in the region.