A single wire links an IP camera to a network switch, which powers the camera and sends data. The operation of analogue cameras necessitates the use of two cables. IP cameras also require less equipment because they don't require an encoder or decoder to convert data to video, and then you can add as many IP cameras as you want without purchasing additional network video recorders. IP cameras also capture data encryption and authentication method video footage, attempting to make them more secure than analogue counterparts
The size of the global market for IP Camera is expected to reach $24 Bn by 2028, expanding at a compound annual growth rate (CAGR) of 13.49%.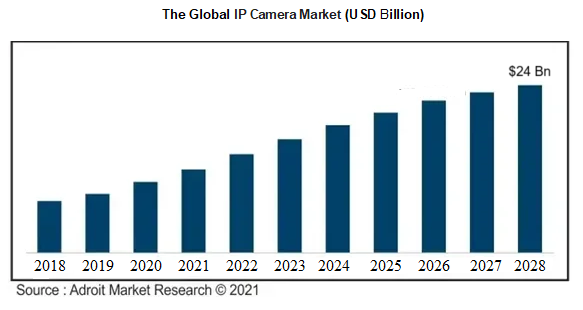 Covid-19 Impact & Market Status
The global spread of COVID-19 has had a significant negative impact on the electronics industry. Over the anticipated period, the IP cameras market is anticipated to be impacted by changes in consumer preferences and purchasing patterns brought on by changes in the world economy. Additionally, the COVID-19 epidemic has led to the closing of international borders, which has significantly decreased demand for IP cameras and associated goods worldwide. Travel restrictions have been enacted by governments all around the world. As a result, the market is anticipated to be impacted by the decline in IP camera sales in the electronics industry. Additionally, it is anticipated that throughout the anticipated period, travel bans and limitations on public gatherings would restrain the expansion of the IP cameras market. In the upcoming months, the demand for goods, including IP cameras, is anticipated to be impacted by the rising emphasis on social isolation and personal care.
Infrared Cameras to Remain Atop
The most profitable section of the worldwide industry is infrared cameras. The market will develop as demand for infrared solutions rises across numerous industrial sectors, including military & defence, government facilities, and BFSI. In low-light and low-visibility situations, these cameras are frequently used to improve the security and safety of businesses, residences, and public buildings. They let government departments to monitor road security at night, such as traffic and surveillance units. Several IP camera manufacturers are working on infrared systems that are especially tailored for traffic monitoring and surveillance applications.
Decentralized to Emerge as the Most Lucrative Segment
Due to the growing number of surveillance video solutions being placed in facilities, decentralized systems are projected to gain a lot of traction in the industry. Decentralized systems include built-in storage capabilities that allow data to be saved on a digital media storage media such as a Network Attached Storage (NAS), floppy disks, SD cards, or a Hard Disk Drive (HDD), lowering the expense of acquiring additional video recorder solutions. Decentralized solutions are preferred by businesses because to their greater flexibility and durability in multi-server systems with only three or four cameras. These companies are concentrating on adopting cost-effective security solutions, which is pushing them to move to decentralized technologies, which is driving market demand.
Banking and Finance to Ensure Revenue Maximization
The IP camera market is rising due to increased demand for enhanced security solutions in the banking and finance sector. The growth in bank robberies is prompting financial institutions to install contemporary video systems that can detect and warn security employees to unlawful locker access. These devices record video footage that may be used to identify suspects in bank robberies and other crimes that occur in a financial establishment. Several vendors in the sector are working on security solutions particularly for financial institutions.
Asian Pacific Dominated the Market
Because of the rising usage of current security technologies for diverse applications such like security systems, traffic control, and city surveillance, the Asia Pacific market is expected to grow in the future years. India, Japan, and China are among the big economies that are heavily investing in surveillance cameras to combat rising crime rates.
IP cameras can be readily connected with a variety of other web-based services, including as access control and attendance management management systems, thanks to its open platform. This greatly expands the scope of what a security system can do, such as saving time manually entering data into different apps or allowing you to enable IP cameras to sync with your employees' hours spent in remote or less crowded sections of your facility.
IP camera feeds may be accessed from any internet - connected device, as long as the user has the necessary permissions to log in to the system. This means you can monitor live or record security footage from anywhere on any desktop, laptop, tablet, or smartphone, and even manage the system remotely. A form of digital video camera that takes control inputs and transmits visual data via an IP network is known as an IP camera, or Internet Protocol camera. These are frequently used for surveillance, however unlike analogue CCTV cameras, no local recording equipment is necessary. Instead, a local area network will do. Although most IP cameras are webcams, the name IP camera or netcam refers to those that can be viewed directly through a network connection and are typically used for surveillance. Some camera manufacturers provide cloud subscriptions that allow customers to browse and download recent video clips from afar for a monthly cost.
In 2029, the worldwide IP camera market was estimated to be worth USD 25.9 billion. Increased demand for IP-based camera systems has emerged from the development of infrared cameras and the extensive usage of IoT in video surveillance. The IP camera market is expected to rise in the next years as a result of increased use of these cameras in commercial buildings, as well as rising demand for security in household applications and the increasing emphasis of smart homes. Because of the rising occurrence of house theft and squatting, residential security is a key worry among homeowners. The residential market is being driven by the rising adoption of smartphones and the introduction of attractive instalment programmes for security systems.
The key players in this market are Hikvision, Panasonic. Flir Systems, Bosch Security Systems Inc., Honeywell, Idis, Infinova, Itx Security, Konica Minolta (Mobotix). These are the global market players in the IP camera market.
Latest Innovations in the Global IP Camera Market
Illustra 600/610 mini dome camera 720p or 1080p resolution, indoor and outdoor versions, IR lighting, PoE power options, destructive housing and dome, integrated SD card recording are all available on these rugged cameras. While many great IP camera vendors have these features built into their devices, Illustra has created some advantages that need to be appealed to end users. Configurable face detection options are available for Illustra 600/610 series cameras. ExacqEdge VMS Technology, a program that can be downloaded to some Illustra cameras, is available for some Illustra cameras.
IP cameras are no longer only used for security and surveillance. Users are discovering a variety of uses for IP-based surveillance equipment as it replaces analogue security systems, particularly in the retail industry. These features provide VARs and integrators a chance to provide value to clients and boost earnings. Customers may be reluctant to switch from analogue to digital CCTV systems, according to VARs and integrators. Here, the additional applications and numerous advantages of IP cameras become an important topic of discussion. These advantages include improved camera quality, smartphone connectivity for remote watching and notification, and improved video image file indexing. Other applications for IP cameras, according to industry experts, include integrating them with digital signage, monitoring branch locations from corporate headquarters, as well as connecting them to readers and smart cards for building access to notify supervisors when cards are inserted at particular access points.
IP Camera Market Scope
| | |
| --- | --- |
| Metrics | Details |
| Base Year | 2021 |
| Historic Data | 2018-2019 |
| Forecast Period | 2021-2028 |
| Study Period | 2018-2028 |
| Forecast Unit | Value (USD) |
| Revenue forecast in 2028 | $ 24 Bn |
| Growth Rate | CAGR of 13.49 % during 2021-2028 |
| Segment Covered | Product, Connection, Application, Regions |
| Regions Covered | North America, Europe, Asia Pacific, South America, Middle East and Africa |
| Key Players Profiled | Hikvision, Panasonic. Flir Systems, Bosch Security Systems Inc., Honeywell, Idis, Infinova, Itx Security, Konica Minolta |
Key Segments of the IP Camera Market
Product Overview, (USD Billion)
Infrared Camera
Pan-Tilt-Zoom (PTZ) Dome Camera
Fixed Dome Cameras
Connection Overview, 2022-2029 (USD Billion)
Decentralized
Centralized
Application Overview, 2022-2029 (USD Billion)
Commercial
Banking & Finance
Transportation
Property
Government
Education
Region Overview, 2022-2029 (USD Billion)
North America
Europe

UK
Germany
France
Rest of Europe

Asia-Pacific

China
Japan
India
Rest of Asia-Pacific

South America
Mexico
Brazil
Rest of South America
Middle East and South Africa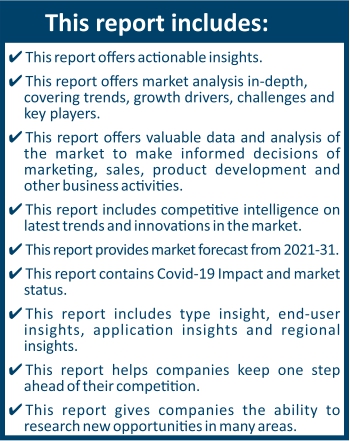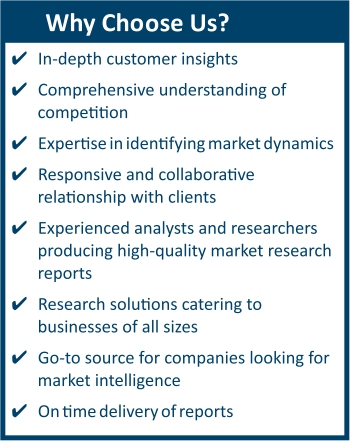 Frequently Asked Questions (FAQ) :
The market value of IP camera market in 2029 was USD 25.9 billion.
Asia Pacific dominated the market for IP camera market and accounted for the largest revenue share.
The application of the IP camera market Commercial, Banking & Finance, Transportation, Property, Government, Education & others.
The top companies that hold the market share in IP camera market are Hikvision, Panasonic. Flir Systems, Bosch Security Systems Inc., Honeywell, Idis, Infinova, Itx Security, Konica Minolta & among others.
To get latest version of IP camera market report can be obtained on demand from the website.