Medical IoT, often known as healthcare IoT, refers to an increasing number of IoT applications in the medical field
Covid-19 Impact & Market Status
As a result of the present COVID-19 pandemic, a large number of people are attending healthcare facilities on a daily basis. COVID-19 has been recorded in about 186 million people across Africa, Asia Pacific, the Americas, Europe, and Oceania as of July 2021. The epidemic has claimed the lives of almost 4 million individuals.
The global IoT Medical Devices market worth USD 960.2 billion by 2030, growing at a CAGR of 20.41 %
As several cases are classified as asymptomatic, the number of infected people has been rising constantly. Although most countries' illness progression trends are similar, the flattening of the curve and disease containment is largely determined by the diverse actions implemented by each country.
To combat the disease's spread, countries have implemented a variety of measures, including stringent travel restrictions, city-wide quarantines, curfews, and lockdowns, the construction of specialty hospitals, increased medical help, and increased COVID-19 testing. The humanitarian situation has had a significant influence on the healthcare business. However, due to fast digitization, the need for the internet of medical things has exploded throughout the pandemic.
During the pandemic, investments in healthcare have surged dramatically. Because of the fear of getting the virus, virtual consultation has grown dramatically during the pandemic. According to an Onometra report, around 48 percent of medical devices in India are connected to the internet of things (IoT). These figures are likely to rise to 68 percent in the near future. The market is likely to grow considerably in the next years.
Likewise in the last two years demands for non-essential products have declined visibly to combat the economical down turn that has been struck by the unprecedented outbreak of the Covid-19 virus.
The aforementioned factors are projected to have an impact on the global IoT Medical Devices market's revenue trajectory over the forecast period. As various government agencies begin to break these enforced lockdowns, the worldwide IoT Medical Devices market is expected to rebound
Market for IoT Medical Devices by Product
For the forecast period, the Cardiac Monitor segment is expected to grow at the fastest rate. A cardiac monitor is used to monitor the heart rate of patients. A cardiac monitor is based on IoT capacities to gauge patient conditions.
Market for IoT Medical Devices by Application
Based on application global IoT medical devices market is segregated into dual segments such as clinics and hospitals. In the coming years, the hospital segment is poised to grow as a lucrative segment. Chronic disorders such as diabetes, cardiovascular disease, arthritis, and cancer are becoming more common, putting a greater strain on hospitals. Likewise, the need to handle expanding patient data, as well as the compelling need to enhance patient outcomes, increase data accessibility and interoperability, and meet administrative obligations relating to patient data and safety, is pushing IoT medical device adoption in hospitals and clinics.
Geographical Distribution of the IoT Medical Devices Market
The global IoT medical devices market is broadly classified into select geographical zones comprising North and South America, Europe, Asia Pacific, and MEA. IN the previous years, North America emerged as the most lucrative sector due to developments in the US and Canada. Government support, funding, technological developments are improving North America's stance in the global IoT medical devices market. Due to various increased federal expenditures and a higher ability to innovate through R&D activity, Europe owned the second-largest proportion of the IoT products market.
Among the IoT devices and applications built specifically for healthcare needs and scenarios are sensors and apps for remote healthcare monitoring, telemedicine consultation, and delivery, for example.
AI and machine learning are being used in medical IoT to aid life-changing breakthroughs in traditional medical devices, such as the smart inhaler for asthma sufferers.
IoT medical devices transmit some of a patient's most sensitive personal information. IoT services are claiming adoption in the field of remote healthcare and emergency information systems. In the sphere of healthcare, the internet of things, also known as smart healthcare, has proven to be advantageous in terms of integrating medical devices and giving greater medical aid to individuals through the use of technology, guided by both human and artificial intelligence.
Medical IoT devices are also required due to the increasingly spread nature of health and healthcare; in an increasing number of situations, patients and their doctors do not require an office to monitor critical health data, such as an introduction to healthcare. Medical IoT devices present new potential for healthcare professionals to improve patient care and manage the industry's internal complexity by providing better data.
Healthcare and IoT integration has created new growth models for the global IoT medical devices market. Advances in patient education, care delivery diagnosis, advances in network capabilities, and improved access to smart devices along with rising investments in the healthcare-IT blends are likely to improve growth possibilities for the global IoT medical devices market.
However, rising deployment costs of connected medical devices and associated infrastructure, as well as an increase in insufficient IoT technology skills across healthcare organizations, will obstruct market growth, while rising data security issues, as well as data management and interoperability issues, will further impede market growth during the forecast period.
Medtronic, Cisco, GENERAL ELECTRIC, STANLEY Healthcare, Capsule Technologies, Inc, IBM Corporation, Koninklijke Philips N.V., Microsoft, SAP affiliate company, AdhereTech, Cerner Corporation, PhysIQ, Meru Health, LifeFuels Inc, Keriton, CARRÉ TECHNOLOGIES INC., ConnectedHealth, Abbott, Qualcomm Technologies, Inc. and/or its affiliated companies, and Apple Inc. are among Global, North America, Europe, Asia-Pacific (APAC), Middle East and Africa (MEA), and South America market share data are all accessible separately.
Latest Innovations in the Global IoT Medical Devices Market: a Snapshot
Abbott Laboratories will introduce a novel implantable cardioverter-defibrillator and cardiac resynchronization therapy defibrillator equipment for atypical heart rhythms and heart disorders in October 2020.
In July 2020, AliveCor, the industry leader in personalised ECG technology, will offer KardiaCare, a digital health subscription service that gives users control and ease of heart health management at home.
Abbott and Insulet cooperated in February 2020 to deploy glucose detection and automated insulin delivery.
IoT Medical Devices Market Scope
| | |
| --- | --- |
| Metrics | Details |
| Base Year | 2022 |
| Historic Data | 2020-2021 |
| Forecast Period | 2022-2030 |
| Study Period | 2020-2030 |
| Forecast Unit | Value (USD) |
| Revenue forecast in 2030 | USD 960.2 billion |
| Growth Rate | CAGR of 20.41 % during 2022-2030 |
| Segment Covered | By Medical Devices, By Software and System, By Services, By Product, Region. |
| Regions Covered | North America, Europe, Asia Pacific, South America, Middle East and Africa |
| Key Players Profiled | Medtronic (US), Hillrom- Welch Allyn (US), Stanley Healthcare (US), Abbott Laboratories, AgaMtrix (US), iHealth Lab, Inc, AliveCor,Inc, Bio Telemetry, Inc, Omron Healthcare, Inc (Japan), Siemens AG (Germany), Johnson & Johnson Services, Inc, Boston Scientific Corporation (US), BIOTRNIK (Germany), Honeywell Life Care Solutions (US), Koninklijke Philips N.V. (Netherlands), GE Healthcare (US) |
Key Segments of the Global IoT Medical Market
Blood Pressure Monitor
Glucometer
Cardiac Monitor
Pulse Oximeter
Infusion Pump
By Application
Hospital
Clinic
By Geography
North America
U.S
Canada
Europe
Germany
France
UK
Rest of Europe
Asia Pacific
China
India
Japan
Rest of Asia Pacific
Rest of the world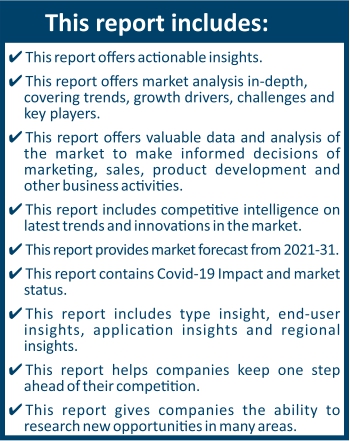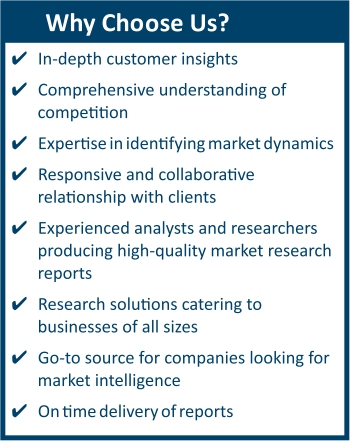 Frequently Asked Questions (FAQ) :
IoT Medical Devices Market is projected to reach USD 161.68 Billion by 2028, growing at a CAGR of 41.15% from 2021 to 2028.
The growth of this market is majorly attributed to the need for cost-containment in healthcare delivery, and rising focus on active patient engagement & patient-centric care delivery.
The major players are Medtronic, Cisco, GENERAL ELECTRIC, STANLEY Healthcare, Capsule Technologies, Inc, IBM Corporation, Koninklijke Philips N.V., Microsoft, SAP affiliate company
The Global IoT Medical Devices Market is segmented on the basis of Product Type, Application and Geography.
The sample report for the IoT Medical Devices Market can be obtained on demand from the website. Also, the 24*7 chat support & direct call services are provided to procure the sample report.