Rampant adoption in sewage and wastewater management to direct remunerative returns in the Global Intelligent Smart Meters Market
Covid-19 Impact & Market Status
Like most industries intelligent flow meter market has also been severely affected by the Covid-19 pandemic and is still recovering from the aftermath. Most significant bearings on the global intelligent flow meters are skewered demand and production ratios, supply chain gaps and overall market disruption due to financial implications. One of the prime setbacks affecting growth in the global intelligent flow meter market is the sudden break down in the oil and gas industry which is a chief application segment. As transport and tourism industries were on hold due to global ban on socializing and traveling, fuel prices dipped, directly affecting industries. However, currently, situations are improving for the better which are also favoring business resumption and growth in the global intelligent flow meters market as well.
The size of the global market for Intelligent Flow Meters is expected to reach USD 12.99 billion by 2028, expanding at a compound annual growth rate (CAGR) of 5.7%.
Magnetic Type Intelligent Flow Meter Segment to Lead Growth Curve
Based on the type of intelligent flow meters, magnetic type segment would be leading owing to large scale adoption in the water management and sewage management initiatives. Additionally, these magnetic intelligent flow meters are also highly cost efficient, besides being highly efficient in fluid and gas flow measurement.
Oil & Gas Application Segment to Sustain Revenue Prominence
Among all the application segments, the oil and gas industry is going to sustain as the fastest growing segment fetching in tremendous revenue streams owing to advances in gas exploration. These developments are harnessing extensive reliance on intelligent flow meters to monitor gas flow in upstream and downstream operations.
European & and APAC Regions to Fetch Magnificent Growth Opportunities through the Forecast Era
Asia Pacific region is emerging as one of the fastest growing growth hubs for the global intelligent flow mater market. With advancement in the end-use applications across industries such as chemicals and oil & gas along with smart building construction pacing up, global intelligent flow meters market in the region is likely to witness tremendous growth through the forecast years.
Additionally, developed countries across Europe who are initiating ample projects in water management thereby helping the industry grow. Further, chemicals and Oil and gas exploration are also increasing reliance on the flow meters adoption.
Emergence of portable intelligent flow meters is a new opportunity as it finds its way in applications such as oil and gas, oil and gas, refineries, chemicals, and municipal water among others. This is further improved with the integration of IIoT across industries
Based on Faraday's electromagnetism law, an intelligent flow meter finds ample applications based on several features such as zero pressure loss, static parts, favorable dimensions, and appropriate water-slurry proportions. Owing to the rapid decrease in water levels and severe pollution across water bodies, water management as well as sewage management applications are picking momentum, thereby helping the global intelligent flow meter industry grow. Additionally, new technologies such as LTE NB-IoT measuring technology is further helping in industry development.
Industrial intelligent flow meters are available in several variants such as magnetic flow meters, positive displacement, turbine, vortex, and thermal flow meters, among others. Tremendous usability of intelligent flowmeters across industries indicates a robust growth roadmap.
Besides the regular expansion, refinement, and updates to flow meters, the intelligent flow meters industry is being thoroughly re-shaped by integrated smartphone technology and flowmeter diagnostics to attain improved outcomes in access, communications, and flowmeter displays.
Advances across multiple end-use segments such as chemical applications, pharmaceuticals, oil and gas, water and wastewater management, metals and mining, as well as power and utility industries, are fostering large-scale adoption and steady growth in the global intelligent flow meter market.
Intelligent flow meters are used extensively across industrial applications such as sewage treatment and wastewater management. Given the complexities in the sewage system and the need for accurate treatment, intelligent flow meters are used for several applications in sewage management. Some of the most commonly used flow meters are pressure, open channel, electromagnetic, and ultrasonic flowmeters.
As opposed to the conventionally used flow meters, intelligent flow meters used specifically for sewage management are an electromagnetic, open channel, ultrasonic flowmeters. Therefore, sewage management is one of the fiercest growth drivers for the global intelligent flow meters. Additionally, new multifunctional flowmeters which are portable and retractable are also being developed and commercialized to unwind new growth opportunities.
Growing investments in smart building projects have been encouraging greater reliance on intelligent flow meters. IoT integration in the building industry is gri=owing rapidly to improve water management. Water flow measurement is highly critical to achieving water-saving goals. IoT-based resource conservation initiatives are in turn, helping market expansion globally for intelligent flow meters. With the emergence of IIoT based flow measurement, water management is progressing rapidly, thus creating new grow opportunities.
Further, Intelligent flow meters are being adopted in diagnostic practices to improve temperature measurement, power-up and response alarms, valve performance, besides others.
However, certain challenges are still prevalent in the currently available intelligent flow meters which make it inappropriate for measuring certain liquids that have immense gaseous content. Existing flow meters are also deficient for measuring liquids with low conductivity and high temperature.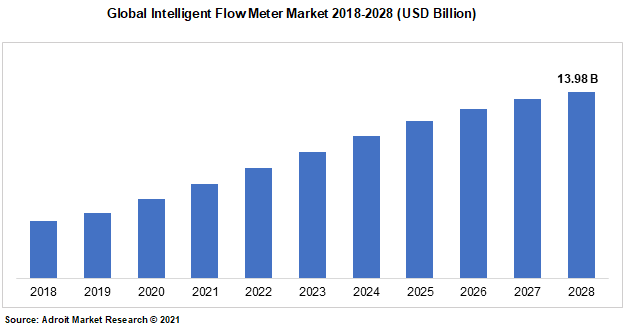 The major players of the global intelligent flow meter market are Azbil Corporation, KROHNE, Sierra Instruments, Inc., Fuji Electric, General Electric Company, Azbil Corporation, Honeywell International Inc., ABB Ltd., Emerson Electric Co., and Yokogawa Electric Corporation, among others.
The intelligent flow meter market is a rapidly progressing industry and is characterized to have industrial frontliners as well as aspiring new players aiming to penetrate into the aggressive competitive landscape across global and local markets. Additionally, various new and aspiring players are improving their product lines and upgrading technological capabilities to improve revenue streams amidst Covid-19 impact.
Recently leading market play offering multiple ranges of intelligent flow meters has further expanded its product portfolio with the latest launch of high-tech floe meters. The latest offering by Krohne ensures convenient flow measurement with variable area flowmeters specifically designed to measure gases and liquids. These intelligent flow meters (H250 M40 ) are highly compact and cost-efficient. These flow meters work on Continuous Float Monitoring (CFM) principle and ideals for diagnostic applications. Other features such as metal and glass tube finish of the tubes raise the quality if these intelligent flow meters a notch higher.
Latest Innovations in the Global Intelligent Flow Meter Market: a Snapshot
In November 2021, AW-Lake Company has come up with its line of ultrasonic flow meter to initiate high accuracy and reliable flow measurement of clean water as well as glycol solutions. These solutions are used exhaustively for cooling applications for industrial cooling circuits. The latest offering, WIN Ultrasonic flow meter has zero moving parts that makes it more reliable and low maintenance.
In May 2021, Fuji Electric has announced the launch of its latest offering of ultrasonic flow meters to improve optimization, visualization, and recognition, ensuring high precision of energy measurement without any loss of pressure.
Intelligent Flow Meters Market Scope
| | |
| --- | --- |
| Metrics | Details |
| Base Year | 2020 |
| Historic Data | 2018-2019 |
| Forecast Period | 2021-2028 |
| Study Period | 2018-2028 |
| Forecast Unit | Value (USD) |
| Revenue forecast in 2028 | USD 12.99 billion |
| Growth Rate | CAGR of 5.7% during 2021-2028 |
| Segment Covered | Product, Application, Regions |
| Regions Covered | North America, Europe, Asia Pacific, Middle East and Africa, South America |
| Key Players Profiled | ABB Ltd.,,Emerson Electric Corporation,,em-tec GmbH,,Endress+Hausar AG,,General Electric,,Hitachi High-Tech Corporation,,Honeywell International Inc.,,HÖNTZSCH GMBH & CO. KG,,Krohne Messtechnik Gmbh,,Siemens,,Yokogawa Electric Corporation |
Key Segments of the Global Intelligent Smart Meter Market
By Product Type
Positive Displacement (PD)
Differential Pressure (DP)
Vortex
Ultrasonic
Magnetic
By Application
Oil & Gas
Water & Wastewater
Power Generation
Chemicals
Food & Beverage
Pulp & Paper
Others
Regional Overview, 2018-2028 (USD Billion)
North America
Europe
Germany
France
UK
Rest of Europe
Asia Pacific
China
India
Japan
Rest of Asia Pacific
South America
Mexico
Brazil
Rest of South America
Middle East and South Africa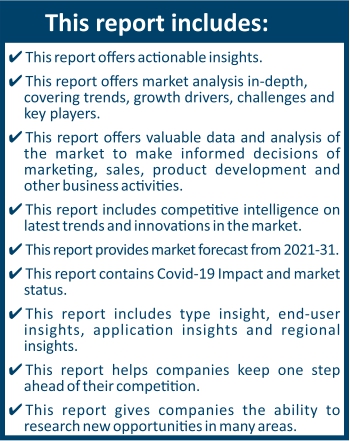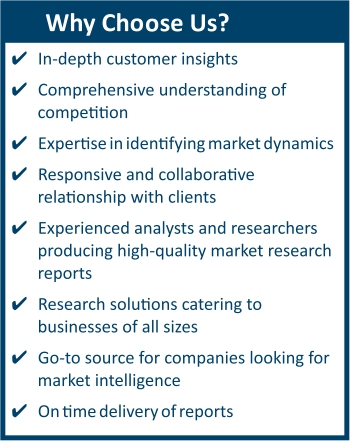 Frequently Asked Questions (FAQ) :
The market value of intelligent flow meters market is 13.98 USD billion by 2028.
The intelligent flow meters market is growing at a CAGR of 7.5% over the forecast period.
The application of the intelligent flow meters market are Oil & Gas, Water & Wastewater, Power Generation, Chemicals, Food & Beverage, Pulp & Paper & among others.
Asia Pacific is expected to hold the largest market share during the forecast period.
The top companies that hold the market share in intelligent flow meters market are Azbil Corporation, KROHNE, Sierra Instruments, Inc., Fuji Electric, General Electric Company, Azbil Corporation, Honeywell International Inc., ABB Ltd., Emerson Electric Co., and Yokogawa Electric Corporation.