Substantial advancement across industries such as chemical business to steer the global hydrogenation catalyst market owing to adoption in various chemical synthesis
Covid-19 Impact & Market Status
The rapid advent of the COVID-19 pandemic caused tight lockdown measures in several nations, causing difficulty in the import and export of Hydrogenation catalysts.
Our researchers, who are keeping a close eye on the situation throughout the world, predict that the market will supply manufacturers with profitable chances as a result of the COVID-19 issue. The goal of this study is to provide a more complete picture of the current situation, the economic slowdown, and COVID-19's impact on the whole sector.
Analysis on the basis of Type
The Hydrogenation Catalyst market is divided into Transition Metal Based Catalysts, Noble Metal Based Catalysts, and Other segments based on product. In 2022, the Hydrogenation Catalyst products category led the market for Hydrogenation Catalysts.
Analysis on the basis of Region
The hydrogenation catalyst market is predicted to grow in lockstep with the growth of end-use industries throughout the globe. Hydrogenation catalysts are predicted to be widely used in Asia Pacific. Manufacturing enterprises are likely to boost their investments in the region as a result of increasing spending in oil and gas exploration activities, which are mostly driven by North America.
The Middle East and Africa are major fuel producers, and demand for hydrogenation catalysts is predicted to increase throughout the forecast period. Progress in the chemical industry to ensure parallel growth in the global hydrogenation catalyst market as well.
The process of mixing various chemicals with hydrogen in the presence of suitable catalysts has been stoking the hydrogenation market in various industrial applications. Furthermore, the rising use of asymmetrical hydrogenation is a key factor propelling the market ahead.
In sectors that employ a primary metal, a promoter, and/or an inhibitor, hydrogenation catalysts are used. Promoters are described as essential addon-ons that help in promoting, activating, and stabilizing hydrogenation catalysts. The global hydrogenation catalysts market is likely to supersede USD 29 billion at a robust 3.7% CAGR by 2029.
To restrict or regulate the hydrogenation catalyst's catalytic activity, inhibitors or poisons are added. Hydrogenation catalysts, which are mostly metal-based catalysts, are widely employed in the oil and gas sector for hydroprocessing (hydrotreating and hydrocracking operations).
Homogeneous hydrogenation catalysts have various benefits over their heterogeneous counterparts in terms of shape. Because of their increased solubility, each molecule is used for the hydrogenation process, resulting in low-volume catalysts. Only the surface of heterogeneous hydrogenation catalysts is available for the reaction, limiting its selectivity. The base metal used in a hydrogenation catalyst is also important, and promoters and inhibitors must be included throughout the manufacturing process.
The Hydrogenation Catalyst market is extremely concentrated, with fierce rivalry among the few industry companies who do business there. As a result of the introduction of innovative products, manufacturing methods, and/or application processes, research and development investments are expected to fuel the market. Hydrogenation catalysts manufacturers who participate in research and development are considered as having a competitive advantage since they can offer tailored goods to end customers to fulfil their individual needs.
Because the regeneration of a catalyst is so important to its consumption, hydrogenation catalyst producers collaborate extensively with end-use industries to learn about the processes that are used. End-use industries, on the other hand, have suffered as a result of the global financial recession and are creating challenges to the hydrogenation catalyst market's growth. Environmental regulators are closely monitoring the catalysts business.
A new process called catalyst transfer hydrogenation has been gaining immense potential in recent times to maneuver biomass hydrogenation. Advantages such as low processing costs and elimination of Hydrogen (H2) from fossils are further working to its advantage. ENd-user industries such as chemicals, petroleum, petrochemicals and the like are likely to augment hydrogenation catalyst market growth.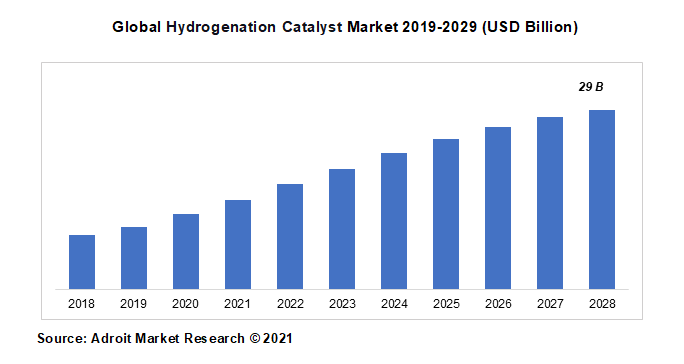 Latest Innovations in the Hydrogenation Catalyst Market: A Snapshot
In September 2021, BASF has launched novel series of hydrogenation catalysts that are extremely sustainable while being lightweight. This is expected to increase catalyst efficiency and reduce the amount required for various chemical syntheses such as PYGAS streams. Besides improved efficiency, this lightweight highly sustainable hydrogenation catalysts is also expected to manage soaring palladium price rise.
Silk serves as the carrier material for a novel type of palladium hydrogenation catalyst discovered at Osaka University in Japan. Palladous chloride and silk fibroin fibres were combined to make the catalyst, which was subsequently hydrogenated. The silk-palladium possesses features that favour it as a universal hydrogenation catalyst, such as its low density, high igniting point, and simplicity of handling. It may be combined readily with reactive compounds and separated from them using simple filtering. By spinning and weaving the silk, it may be made into sheets, textiles, or wool.
Hydrogenation Catalyst Market Scope
| | |
| --- | --- |
| Metrics | Details |
| Base Year | 2020 |
| Historic Data | 2018-2019 |
| Forecast Period | 2021-2028 |
| Study Period | 2018-2028 |
| Forecast Unit | Value (USD) |
| Revenue forecast in 2028 | USD 29 billion |
| Growth Rate | CAGR of 3.7 % during 2021-2028 |
| Segment Covered | Form, End-Use, Type, Regions |
| Regions Covered | North America, Europe, Asia Pacific, Middle East and Africa, South America |
| Key Players Profiled | Axens, Honeywell International Inc., Albemarle Corporation, SINOPEC Catalyst Company, China National Petroleum. |
Key Segments of the Hydrogenation Catalyst Market
Type Overview, 2019-2029 (USD Billion)
Precious Metal-Based
Common Metal-Based
Alloy-Based
Form Overview, 2019-2029(USD Billion)
Homogenous cataly st
Heterogenous Catalyst
Form Overview, 2019-2029 (USD Billion)
End-Use Overview, 2019-2029 (USD Billion)
Oil & Gas
Chemical
Pharmaceuticals
Petrochemicals
Polymers
Others
Regional Overview, 2019-2029 (USD Billion)
North America
Europe
Germany
France
UK
Rest of Europe
Asia Pacific
China
India
Japan
Rest of Asia Pacific
South America
Mexico
Brazil
Rest of South America
Middle East and South Africa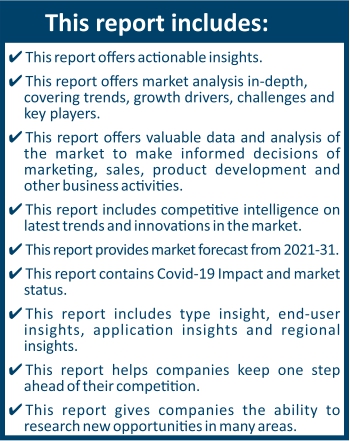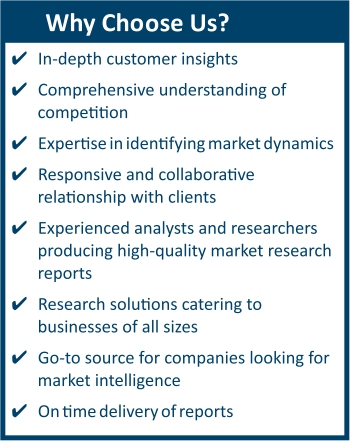 Frequently Asked Questions (FAQ) :
The market value of hydrogenation catalyst market in 2029 was USD 29 billion.
The hydrogenation catalyst market is growing at a CAGR of 3.7% over the forecast period.
Asia Pacific dominated the market for hydrogenation catalyst market and accounted for the largest revenue share.
The top companies that hold the market share in hydrogenation catalyst market are Axens, Honeywell International Inc., Albemarle Corporation, SINOPEC Catalyst Company, China National Petroleum.
To get latest version of hydrogenation catalyst market report can be obtained on demand from the website.