Hoverboard scooters are battery powered and do not require lubricants such as gasoline or diesel. These gadgets are environmentally friendly in two ways. First, unlike traditional cars, it does not emit harmful gases. On the other hand, we all know that the demand for non-renewable resources is high, but these scooters are battery-powered and do not need them. As a result, using this smart device does not consume non-renewable resources and reduces pollution. Despite riding an electric hoverboard appears to be simple, it may be used as a kind of exercise. Although cycling might not appear to be as strenuous as working out in a gym, one hour of riding can burn up to 300 calories. The hoverboard allows you to use your core strength while exercising your entire body without becoming weary.
The global Hoverboard Scooter market is projected to reach USD 40.6 billion by 2030, growing at a CAGR of 7.8%
Covid-19 Impact & Market Status
Due to commute limits, the expansion of the COVID-19 pandemic has had a negative influence on the worldwide hoverboard scooters market, which is likely to impair market participants' financial performance in 2020. The worldwide hoverboard scooter market has been slowed by the COVID-19 outbreak, which has halted most production activity. The COVID-19 lockdowns, travel restrictions, and social distancing measures also forced the production of hoverboard scooters to close down. Aside from that, the lack of personnel and raw supplies made hoverboard scooter production even more difficult.
8 Inch to Emerge as the Most Lucrative Segment
The market is divided into three categories based on product type: 6.5 inches, 8 inches and 10 inches. The 8-inch category dominated the market for self-balancing scooters and hoverboards and is expected to continue. The widespread use of such scooters by teenagers for home-to-school transportation is a major driver of segment growth.
Teenager to Remain Atop
Teenagers and adults make up the market in terms of application kinds. Teenagers hold the largest market share, which is likely to hold during the projection period. This is mostly because teens prefer self-balancing scooters over bicycles also because of the advance features that it has like Bluetooth connectivity, song system etc. it has gain most popular amongst the tens
Asia Pacific Region to Render Ample Investment Avenues
Over the projected period, the Asia Pacific market for hoverboards is likely to rise at a high rate. China is the world's leading producer of low-cost hoverboards, and it is likely to maintain its dominance in the Asia Pacific market over the projection period. China's hoverboard industry is likely to develop even faster as more technologically advanced single and double-wheeled hoverboards are manufactured.
These boards do not leave dangerous glassware that causes confusion, so you don't have to worry about liquid leaks. The scooter is made of durable materials and elegant patterns, so the outer body of the self-balancing scooter is sturdy and unbreakable. The lightweight construction of this device allows users to carry it in their hands and take up less space so they can park anywhere. All the above aspects help people save money when using these fashionable boards.
The hoverboard scooter is a self-balanced personal transport mechanism with two powered wheels and two articulated pads on which the rider rests his feet. By tilting back and forth to rotate the pad, the rider can adjust the pace and direction of movement. Each wheel contains an electric motor and sensors that monitor speed and tilt angle. The gyroscope collects data from the wheel tilt sensor and sends it to the logic board to ensure that the board is always upright.
In 2029, the worldwide hoverboard scooter industry was valued USD 1180.2 million. The expansion of the hoverboard scooters market may be due to increased investments in Research and development, the entry of new companies, and product innovation. Because of its low cost and widespread availability, the worldwide hoverboard industry is predicted to rise significantly. Hoverboards are becoming more affordable, which has resulted in increased demand. Over the projected period, this is likely to have a favorable influence on the worldwide hoverboard market's growth. Hoverboards with sophisticated features including LED lamps, two-speed settings, rapid charging, improved steering, Bluetooth speaker connectivity, and all-terrain wheels are projected to impact a huge number of customers in their purchase decisions.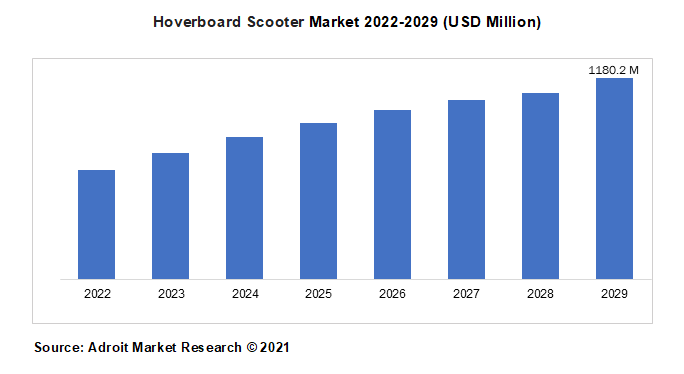 Latest Innovations in the Hoverboard Scooter Market
Nilox, the action camera company, has unveiled the DOC1, a self-balancing scooter that is the first in a series of electric vehicles aimed at conquering metropolitan streets. It has a contemporary design with colored borders on the fittings for a unique touch.
Because of its significantly bigger wheels than the usual, the Freefeet Self Balancing Electronic Hoverboard is one of the most stable. It features a speed limiter, making it safe even for individuals who are unfamiliar with it. The Samsung battery life is exceptional.
Hoverboard Scooter Market Scope
| | |
| --- | --- |
| Metrics | Details |
| Base Year | 2020 |
| Historic Data | 2018-2019 |
| Forecast Period | 2021-2028 |
| Study Period | 2018-2028 |
| Forecast Unit | Value (USD) |
| Revenue forecast in 2028 | USD 1180.2 million |
| Segment Covered | Product, Application, Regions |
| Regions Covered | North America, Europe, Asia Pacific, Middle East and Africa, South America |
| Key Players Profiled | Razor Hovertrax, Leray Two Wheel, Vecaro, Bluefin, Chic Robotics, Space board, Fiturbo, Powerboard, Phunkeeduck, Cyboard, MonoRover, Street Saw, IO Hawk, Skque, Better Wheels & among others. |
Key Segments of the Hoverboard Scooter Market
By Product Overview, 2022-2029 (USD Million)
5 inches
8 inches
10 inches
Based on Application Overview, 2022-2029 (USD Million)
By Region Overview, 2022-2029 (USD Million)
North America
Europe

UK
Germany
France
Rest of Europe

Asia-Pacific

China
Japan
India
Rest of Asia-Pacific

South America
Mexico
Brazil
Rest of South America
Middle East and South Africa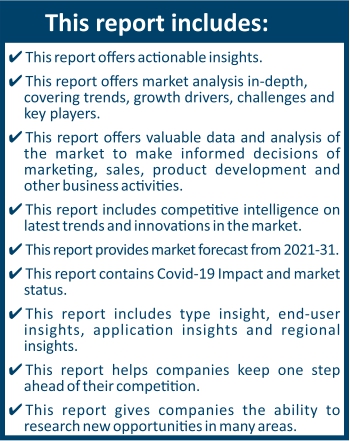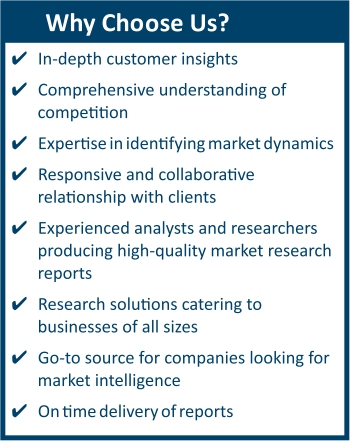 Frequently Asked Questions (FAQ) :
The market value of hoverboard scooter market in 2029 was USD 1180.2 million.
Asia-Pacific dominated the market for hoverboard scooter market and accounted for the largest revenue share.
The top companies that hold the market share in hoverboard scooter market are Razor Hovertrax, Leray Two Wheel, Vecaro, Bluefin, Chic Robotics, Space board, Fiturbo, Powerboard, Phunkeeduck, Cyboard, MonoRover, Street Saw, IO Hawk, Skque, Better Wheels & among others.
To get latest version of hoverboard scooter market report can be obtained on demand from the website.
The base year for the report is 2021 in hoverboard scooter market.