Owing to the benefits of home furnishing are gradually becoming an important aspect of interior design all over the world. Like rugs were once only utilized in cold climate regions. Rugs are becoming increasingly popular because of the way they provide elegance and beauty to a place. Rugs and carpets not only provide warmth and charm to a space, but they also absorb sound and preserve the flooring. It also protects individuals from slipping and falling, especially children and the elderly.
It's being expected that by 2032, the Home Furnishings market cap will hit US$ 307.52 Billion at a CAGR growth of about 6.0 %.
Covid-19 Impact & Market Status
In 2020, the outbreak of COVID19 acted as a major brake on household textile production as supply chains were disrupted by trade restrictions and demand diminished as a result of government blockades around the world. People do not travel or visit relatives, so the main purpose of home furnishing is not achieved. However, as many economies gradually relax individual trade restrictions, a steady recovery trend is expected over the next few years, and the household furniture business is expected to see a significant increase in revenue.
Home Textile to Emerge as the Most Lucrative Segment
The market is divided into three main categories based on product: home textiles, home furnishings, and others. Home textiles have captured the market because they may be used for both ornamental and utilitarian purposes. However, home textiles are where the perfect marriage of design and utility takes shape. Home decorating textiles assist in the creation of houses with distinct character aesthetics, which practically everyone desires for their home.
In Store Sales to Witness Fastest Growth
The market is classified into two categories based on application: in-store sales and e-commerce sales. The in store sale provide the fastest growth because people can try or test this items and in e commerce website many times they have seen something to display in a website and then when they buy the material or colour is different. They can always seek for design at an online store because there are so many possibilities to choose from, however in a store, there aren't as many options.
North America to Render Ample Investment Avenues
Asia Pacific was the leading stakeholder in the home furnishing market. The Asia-Pacific market is projected to grow rapidly due to migration to metropolitan areas. The real estate economy in the region is continually developing, which has led to the development of new homes and structures. As a result, each structure creates new and unusual ornaments for sale. Also, as people become more environmentally friendly, it is becoming more popular to use discarded materials to create a pleasing aesthetic. This has raised the bar for innovation in the furniture industry.
The mood of the area is heavily influenced by the house's decorating and appearance. The atmosphere of the individuals who live in the house is affected by the décor, thus it is vital to pay placement together creates an elegant. An attractive home might help to relieve tension and stress.
Home furniture refers to the group of items that make up a home's physical environment. Furniture, drapes, rugs, and decorations such as photographs make up the interiors of a room or residence. Furniture must be carefully selected and crafted to enhance the quality of the space by adding color, texture and elegance. The soft material of some furniture helps save energy in the room by storing energy and keeping it warm. You can make your living room more functional and organized by decorating it. Before decorating, you first need to clean the room. This allows you to scrutinize and organize your room so that it helps you rather than go against you.
In 2029, the worldwide home furnishings industry is expected to be worth USD 1097.38 billion. Rapid growth for furniture and fixtures, as well as textile products, will assist the market. Product demand is being driven by consumer desires for beautiful things to decorate their homes, particularly timber flooring and furniture. In addition, the trend toward adopting eco-friendly items that are less harmful to the environment has boosted demand for innovative home products made from various raw materials, boosting demand for home furnishing products throughout the projection period.
Consumers, strongly influenced by the influence of modern homes and lifestyles, spend a lot of money on furniture for designers and luxury homes, and invest heavily in home remodeling and remodeling to get the latest interior styles. Reduces the impact of significantly shortening the long product replacement cycle of home textiles. market. As homes shrink in size and space, consumers are increasingly demanding compact, easy-to-carry furniture to maximize available space.
The key players in this segment are Godrej and Boyce Manufacturing Co. Ltd., The Home Depot Inc., Walmart Inc., Penney IP LLC, Wayfair Inc., Macy s Inc., Bed Bath and Beyond Inc., Inter IKEA Holding BV, Kimball International Inc., These are the global market players in home furnishing market.
Latest Innovations in the Home Furnishings Market
Currently, there are many new curtains on the market. Innovative curtains include solar curtains, automated curtains, and magnetic curtains. Solar curtains are perfect for those who want to let the heat of the sun escape from the room. Keeps the room cool when it's hot without obstructing the outside view. Solar energy is used to power the solar curtain. Two solar panels on the roof convert heat into electricity and power the air conditioner in the room.
A floating couch created by modern designers floats in mid-air. The Cloud Couch is a mind-blowing sofa that makes people feel as though they are floating in mid-air. Because it gives immense delight, it would be comfy and user-friendly. The cloud sofa's magnetic force is exerted on its base. The sofa floats and holds in the air thanks to the magnetic force and the flowing air in the bottom.
Every piece of automated furniture suggests smart living. There are contemporary couches that are both useful and appealing. This versatile couch is ideal for homes with limited space. It's multi-functional furniture that can give even the most classic settings a new lease on life. During the day, this sofa becomes a table for food corners, and at night, it becomes a bed. They are quite helpful in today's culture and provide convenience.
Home Furnishings Market Scope
| | |
| --- | --- |
| Metrics | Details |
| Base Year | 2020 |
| Historic Data | 2018-2019 |
| Forecast Period | 2021-2028 |
| Study Period | 2018-2028 |
| Forecast Unit | Value (USD) |
| Revenue forecast in 2028 | USD 1097.38 billion |
| Segment Covered | Product, Application, Regions |
| Regions Covered | North America, Europe, Asia Pacific, Middle East and Africa, South America |
| Key Players Profiled | Godrej and Boyce Manufacturing Co. Ltd., The Home Depot Inc., Walmart Inc., Penney IP LLC, Wayfair Inc., Macy s Inc., Bed Bath and Beyond Inc., Inter IKEA Holding BV, Kimball International Inc., |
Key Segments of the Home Furnishings Market
By Product Overview, 2022-2029 (USD Billion)
Home Textile
Home Furniture
Others
By Application Overview, 2022-2029 (USD Billion)
In-store Sales
E-Commerce Sales
By Region Overview, 2022-2029 (USD Billion)
North America
Europe

UK
Germany
France
Rest of Europe

Asia-Pacific

China
Japan
India
Rest of Asia-Pacific

South America
Mexico
Brazil
Rest of South America
Middle East and South Africa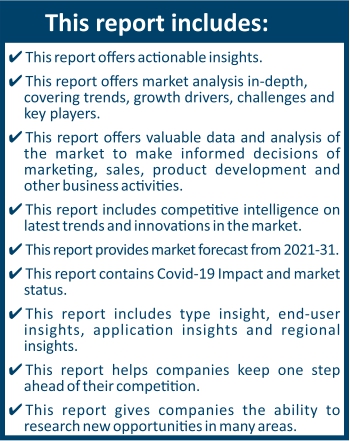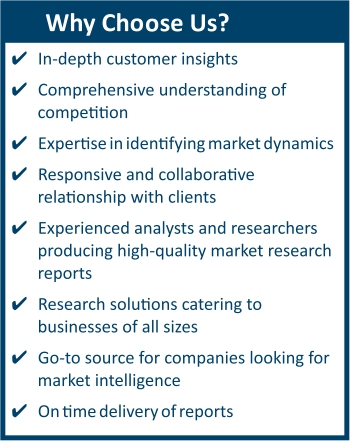 Frequently Asked Questions (FAQ) :
The market value of home furnishings market in 2029 was USD 1097.38 billion.
North America dominated the market for home furnishings market and accounted for the largest revenue share.
The top companies that hold the market share in home furnishings market are Godrej and Boyce Manufacturing Co. Ltd., The Home Depot Inc., Walmart Inc., Penney IP LLC, Wayfair Inc., Macy s Inc., Bed Bath and Beyond Inc., Inter IKEA Holding BV, Kimball International Inc. & among others.
To get latest version of home furnishings market report can be obtained on demand from the website.
The base year for the report is 2021 in home furnishings market.