Covid-19 Impact & Market Status:
The COVID-19 pandemic has been blamed for regional lockdowns, line closures, and transportation system breakdowns. The global HEPES beverages market is being influenced from a variety of perspectives as the number of cases rises. The availability of the labour force is reportedly impacting the global HEPES market's inventory network due to the lockout and spread of the disease. The presentation of the HEPES producers and the transportation of the merchandise are linked. The epidemic has a considerable influence on the stacking and dumping of products that need a lot of work, such as raw materials and results (fixings). The incident has had a significant impact on the entire HEPES inventory network, from the assembly plant to the stockroom, and from the distribution centre to the warehouse.
The global Hepes market size is expected to reach close to $2.9 Billion by 2029 with an annualized growth rate of 3.76.% through the projected period.
We've been keeping a watch on COVID-19's direct and indirect market consequences. From a global and regional viewpoint, this paper examines the pandemic's influence on the HEPES market. The analysis divides the HEPES market into three categories: type, application, and consumer sector, as well as market size, features, and growth. It also contains a detailed analysis of market trends preceding to and during the Covid-19 pandemic.
North America and Europe now hold the largest market share, and these regions are expected to continue to expand and dominate the worldwide HEPES market from 2022 to 2029.
Due to rising diabetes cases and new product launches, the Hepes Powder category presently holds the greatest market share and continue to dominate the world market over the projection period. In 2021, HEPES Powder is expected to contribute for 58.55 percent of total revenue.
Cell culture makes the largest market share globally and is also projected to grow favorably in recent years. In 2021, Cell Culture is expected to account for 75% of total sales.
The 4-(2-hydroxyethyl)-1-piperazineethanesulfonic acid is known as HEPES. It is an organic chemical buffering agent i.e zwitterionic. HEPES is used in molecular biology, cell culture, and biochemical research. The product is the best at preserving physiological PH, even when the carbon dioxide concentration changes, which is something that bicarbonate buffers, which are widely used in cell culture, can't do. Dissociation in the HEPES reduces as the temperature drops. This item is frequently compared to water. HEPES has a low metal ion binding capacity, making it an excellent buffer for enzymes that may be hindered by metal chelation.
HEPES is superior than buffering agents for maintaining enzyme structure. Because of its ability to work at low temperatures, HEPES creates hydrogen peroxide when exposed to light, which is harmful. It is typically advised that HEPES be kept as dark as possible. To avoid oxidation, this is done.
Dynamic alterations in the pH environments of the culture media have necessitated large-scale adoption of HEPES as appropriate buffers. Advances in cell culture are paving new growth windows for the global HEPES market. Besides cell culture, cosmetic applications of HEPES are expanding exponentially. Benefits such as good exfoliation properties and transdermal adsorption are supplementing the adoption of HEPES in the cosmetics industry.
SOme of the strong points for large scale adoption of HEPES comprise high solubility, chemical stability, biochemical neutrality, and low visibility along with ease of preparation. The growing use of HEPES in cell culture, protein extraction, and other sectors is propelling the HEPES market worldwide. According to HEPES Market, one of the key factors driving HEPES Market growth in the approaching years is the increase in RandD of therapeutic vaccines. Market demand would be boosted by increased research on combination medicines and extended disease diagnostic tools.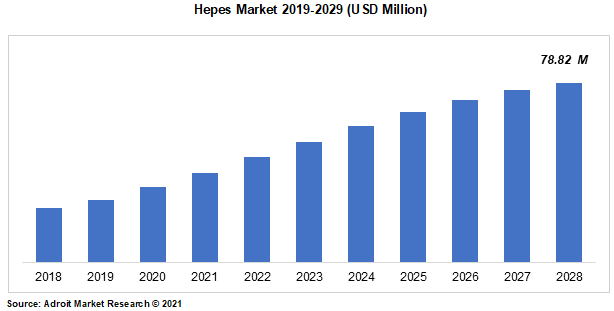 The major market players of Hepes Market are Avantor, Merck, Promega Corporation, MP Biomedicals, Biological Industries, Cayman Chemical, Bio-Techne, BioSpectra, Corning, FUJIFILM Irvine Scientific, XZL Bio-Technology, Haihang Chemical, Yunbang Bio-pharmaceutical, Thermo Fisher, Lonza, Cytiva, Spectrum Laboratory, SERVA Electrophoresis GmbH, Dojindo Laboratories, Suzhou Yacoo Science.
Major Developments in Hepes Market:
In 2022, a novel mRNA based vaccine is likely to enter the phase one clinical trial. The latest herpes vaccine candidate is targetted for prophylactic genital herpes. The development holds much promise as the preliminary studies exhibited great potential.
Merck KGaA is the world's largest HEPES manufacturer. Merck and Beijing-based Biocytogen Pharmaceuticals have teamed up to enable Merck evaluate the efficacy of Biocytogen's antibodies to improve HiTS Platform. the development is designed to improve the feasibility and commercial aspect.
The Lonza Corporation is a renowned HEPES manufacturer. Mark Funk, the company's CEO, will be stepping down from his post. According to reports, Funk is leaving the organisation for personal reasons. "With respect to the Mark Funk request, the board has to appreciate Mark Funk," stated Christoph Maeder, a board member.
Hepes Market Scope
| | |
| --- | --- |
| Metrics | Details |
| Base Year | 2020 |
| Historic Data | 2018-2019 |
| Forecast Period | 2021-2027 |
| Study Period | 2017-2027 |
| Forecast Unit | Value (USD) |
| Revenue forecast in 2027 | $2.9 Billion |
| Growth Rate | CAGR of 3.76. % during 2021-2027 |
| Segment Covered | Drug Type, Distribution Channel, Regions |
| Regions Covered | North America, Europe, Asia Pacific, Middle East and Africa, South America |
| Key Players Profiled | GlaxoSmithKline, Glenmark pharmaceuticals, Viatris, Novartis, Teva Pharmaceuticals, Bausch Health Companies |
Key Segments of Hepes Market
By Type
Crystalline Powder
Buffering Agent
By Application
Cell Culture
Protein Extraction
By Region
North America
Europe

UK
Germany
France
Rest of Europe

Asia Pacific

China
Japan
India
Rest of Asia Pacific

South America

Brazil
Mexico
Rest of South America

Middle East & Africa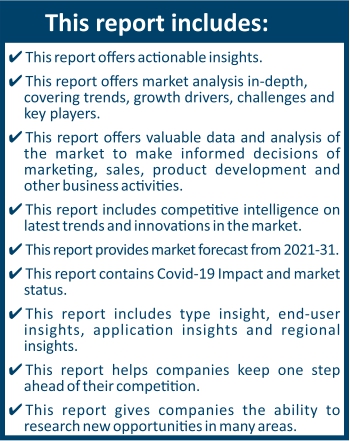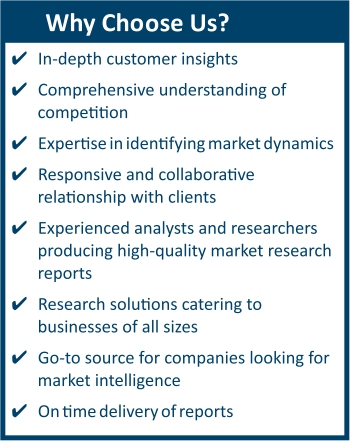 Frequently Asked Questions (FAQ) :
The market value of hepes market in 2029 was USD 78.82 million.
The hepes market is growing at a CAGR of 5.18 % over the forecast period.
North America and Europe dominated the market for hepes market and accounted for the largest revenue share.
The top companies that hold the market share in hepes market are Avantor, Merck, Promega Corporation, MP Biomedicals, Biological Industries, Cayman Chemical, Bio-Techne, BioSpectra, Corning, FUJIFILM Irvine Scientific, XZL Bio-Technology, Haihang Chemical, Yunbang Bio-pharmaceutical & among others.
To get latest version of hepes market report can be obtained on demand from the website.