Impact of COVID19 on Healthcare Cloud Computing Market:
The value of the Healthcare Cloud Computing market is projected to grow to USD 127.04 billion with an estimated CAGR of 17.2% by 2030
On a large scale, the COVID19 epidemic has struck devastation on many people's lives and businesses. However, as a result of this happening, the cloud computing industry has become stronger. While many organizations struggle to run smoothly, the companies that have turned to cloud infrastructure are doing well. Cloud computing makes data storage and backup easy due to its scalability and also allows data cracking during busy days. In addition, social distancing measures have forced patients with mild symptoms to opt for teleconsultation. The healthcare cloud market is predicted to rise considerably over the forecast period, with more healthcare professionals giving consultation services via video conferencing and phone conversations in place of this epidemic
By Component Type:
The Healthcare IT industry depends on service providers to drive segment growth
The highest growth rate is to be experienced by the services segment of the healthcare industry. The repeating nature of services such as training, installation, software upgrades, consulting, and maintenance will drive a high growth rate. The introduction of complex software, as well as the necessity to ensure its integration and interoperability, will increase the need for a wide range of services.
By Deployment Model:
Private cloud deployment model to hold biggest market share in 2020
In 2021, the private cloud sector will have the biggest market share. On-premises private clouds offer high-security options and network control. Furthermore, the on-premises private cloud enables businesses to implement their own apps and handle any regulatory concerns, resulting in growing use in the future years.
By Pricing Model:
Pay as you go pricing model held the largest market share in 2021
In 2019, the PAYG (pay-as-you-go) model has the biggest market share. The pay-as-you-go strategy, also known as the utility-based business model, allows healthcare providers to take use of the most up-to-date software solutions while reducing operational expenses to a minimum.
By Region:
Asia-Pacific will become a potential market for healthcare cloud solutions
During the projection period, the APAC region would expand at the fastest CAGR. The shifting demographics of populous nations like China and India, the vast number of patient data created by the region's expanding illness burden, and numerous government programmes are all factors to consider. The government's focus on healthcare digitalization is propelling Asia Pacific's healthcare cloud computing industry forward. Furthermore, the present COVID19 outbreak in the region has resulted in a larger patient pool, resulting in more telemedicine and virtual treatment choices. As a result, the expansion of the healthcare cloud computing market in the APAC region is likely to be fueled by increased investment to upgrade the country's healthcare infrastructure.
Major Players and Market Share:
The research report "Global Healthcare Cloud Computing Market" will provide valuable insights focusing on the global market, including some major players like Sectra AB, Carestream Health, Inc., EClinicalWorks, Care cloud Corporation, Nextgen Healthcare, Inc., Allscripts Healthcare Solutions, Inc., Siemens Healthiness AG, and Athenahealth, Inc.
The use of cloud computing infrastructure and services to preserve, store, and retrieve personal health information is known as healthcare cloud computing. Cloud computing has benefited the healthcare industry by providing the foundation for on-demand storage, on-demand computing, mass storage, and more. It has improved access to information and records for administrative agencies, nurses, and doctors.
The rising trend of digitization in the healthcare industry has benefited the market significantly. Cloud computing enables the healthcare business to accomplish more in less time and at a cheaper cost than traditional methods. Furthermore, by employing cloud computing technology, researchers have made large gains, increasing its demand in the healthcare industry. However, throughout the forecast period, data security and privacy issues remain the key hurdles to market progress.
The aging population, rising chronic illnesses, and comorbidities are all driving up demand. Cost flexibility, cost reductions, and the avoidance of capital outlay are all advantages of cloud computing. Furthermore, throughout the projected period, growing government efforts in healthcare services, technological innovation in the healthcare sector, and population expansion would drive the growth of the electricity market—Healthcare cloud computing. However, data loss is the most significant drawback of cloud computing in healthcare. It's a danger of data breaches, which might cause patients to be concerned about their privacy.
The healthcare cloud computing industry is expected to develop at a CAGR of 18.1 percent to reach over USD 64.7 billion in 2028. The growth is due to factors such as technological upgrades in the healthcare sector, increased emphasis on healthcare digitization, and increased development deploy HCIT solutions based on healthcare providers' cloud-based solutions to improve care processes.
Healthcare vendors generate and gather a massive quantity of facts from a big array of inner sources, including digital fitness records (EHRs), radiology images, pharmacy sales, prescription information, lab tests, and coverage claims facts. The quantity of these virtual facts is developing each year exponentially, majorly because of adjustments withinside the payer environment, including incentives for the significant use of EHRs and a shift in the direction of value-primarily based total payments.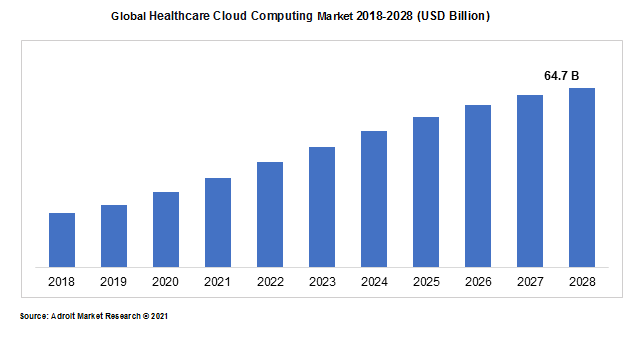 The powerful control of a massive quantity of facts calls for good-sized computing strength and IT bandwidth. In the on-premise garage of facts, healthcare vendors are required to make investments extra in IT infrastructure with growth in facts load. As a result, an on-premise garage isn't taken into consideration as a feasible choice for the garage of a massive quantity of healthcare facts. Thus, cloud computing enables all Big Data procedures through massive storage and processing capacity. By transforming health data into useful insights, cloud-based analytics systems can help clinicians better manage their patients.
Challenges:
Data privacy and security concerns
Data kept by providers is not as secure as data saved on-premises, which is a big worry with cloud solutions. Patient information is considered sensitive and should be maintained at a high level of confidentiality so that it is available only to authorized users. While the cloud offers various advantages and security measures, data stored in the cloud is still vulnerable to cyberattacks. With increasing volumes of patient data and growing digital transformation initiatives in the healthcare sector, privacy and data security concerns are growing rapidly. Patients are also concerned about the confidentiality of their data, adding to the need to maintain security standards to protect data. Because public clouds have the same security concerns as traditional IT systems, they are not recommended. Despite the fact that private clouds offer more secure access mechanisms and procedures, the healthcare industry remains dubious of their data security.
Interoperability and Portability Issues
The capacity to get patient data quickly and easily is one of the most crucial criteria of any hospital or healthcare organisation. When the hospital moves data to the cloud, it is stored on the service provider's systems and platforms, which might cause interoperability concerns. Cloud interfaces and APIs represent the main challenge for organizations trying to interact with cloud computing. The lack of standardization limits the sharing of data between different cloud engines, leading to mobility issues.
Recent Innovations:
The SWASH consortium of NHS Trusts in the United Kingdom has extended its radiological imaging contract with Sectra (Sweden) until 2020 in order to merge its four existing systems into one for better collaboration and enterprise-wide access around patient imaging.
Healthcare Cloud Computing Market Scope
| | |
| --- | --- |
| Metrics | Details |
| Base Year | 2020 |
| Historic Data | 2018-2019 |
| Forecast Period | 2021-2028 |
| Study Period | 2018-2028 |
| Forecast Unit | Value (USD) |
| Revenue forecast in 2028 | USD 64.7 billion |
| Growth Rate | CAGR of 18.1% during 2021-2028 |
| Segment Covered | Product, Deployment Model, Component, Pricing Model, Regions |
| Regions Covered | North America, Europe, Asia Pacific, Middle East and Africa, South America |
| Key Players Profiled | Sectra AB, Carestream Health, Inc., EClinicalWorks, Care cloud Corporation, Nextgen Healthcare, Inc., Allscripts Healthcare Solutions, Inc., Siemens Healthiness AG, and Athenahealth, Inc. |
Key Segments Healthcare Cloud Computing Market
By Product
EHR/EMR
PACS and VNA
RIS
Healthcare Provider Solutions
Clinical Information Systems (CIS)
LIS
PIS
Other CIS
Non-clinical Information Systems (NCIS)
RCM Solutions
PHM Solutions
Telehealth Solutions
Financial Management Solutions
HIE Solutions
Other NCIS
Healthcare Payer Solutions
Supply Chain Management Solutions
Billing & Accounts Management Solutions
Claims Management Solutions
Payment Management Solutions
Fraud Management Solutions
Customer Relationship Management Solutions
Provider Network Management Solutions
By Deployment Model
Private Cloud
Public Cloud
Hybrid Cloud
By Component
By Pricing Model
By Service Model
Software-as-a-Service (SaaS)
Pay-as-you-go
Spot Pricing
Platform-as-a-Service (PaaS) Payers
Infrastructure-as-a-Service (IaaS)
Regional Overview, 2018-2028 (USD Billion)
North America
Europe
Germany
France
UK
Rest of Europe
Asia Pacific
China
India
Japan
Rest of Asia Pacific
South America
Mexico
Brazil
Rest of South America
Middle East and South Africa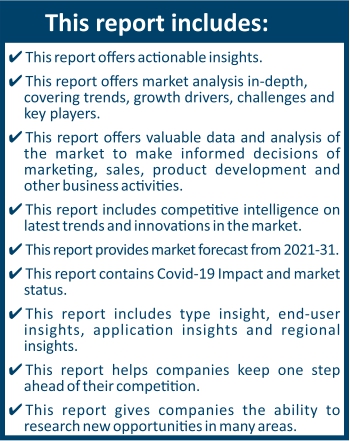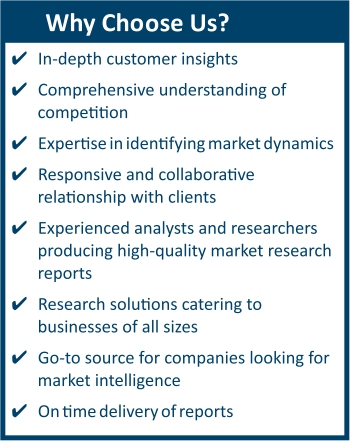 Frequently Asked Questions (FAQ) :
The healthcare cloud computing market growth will increase by USD 64.7 billion during 2021-2028.
The healthcare cloud computing market is expected to grow at a CAGR of 18.1% during 2021-2028.
APAC region is expected to hold the largest market share in forecast period 2021 to 2028.
The healthcare cloud computing market is studied from 2018- 2028.
Sectra AB, Carestream Health, Inc., EClinicalWorks, Care cloud Corporation, Nextgen Healthcare, Inc., Allscripts Healthcare Solutions, Inc., Siemens Healthiness AG, and Athenahealth, Inc. are a few of the key vendors in the healthcare cloud computing market.