As the demand for technology-driven solutions in various industries rises, so does the need for handheld imagers that can be used to measure, inspect and detect objects. In this article, we will take a look at how different types of handheld imagers fit into different applications, as well as their respective pros and cons. From construction to medical to security and more - find out what makes each type of handheld imager special and how it can work for you!
Drivers of the Handheld Imagers Market
The drivers of the Handheld Imagers Market are as follows:
1. Increasing demand for handheld imagers in healthcare settings: The use of handheld imagers is becoming increasingly popular in healthcare settings, due to their flexibility and portability. This has led to an increased demand for these devices across the world, which is driving the growth of the market.
2. Growing usage of smartphones and tablets: With the increasing usage of smartphones and tablets, there has been a surge in demand for handheld imagers as they are compatible with these devices. This has resulted in an increasing adoption of these devices, which is providing a significant boost to the Handheld Imagers Market.
3. Technological advancements: There have been several technological advances that have enabled improved image clarity and resolution when using handheld imagers, which is driving their demand globally. Moreover, new features such as barcode scanning capabilities are being added to handheld imagers to make them more efficient and user-friendly, thereby boosting their popularity among consumers.
4. Rising demand from the retail sector: The rising popularity of online shopping platforms has triggered a surge in demand for handheld imagers in the retail sector as they are used for scanning barcodes on products for easy inventory management and billing purposes. This factor is expected
Advantages of the Handheld Imagers Market
Some of the advantages of the Handheld Imagers Market are as follows:
1. They are easy to use and can be used in a variety of settings and applications.
2. Handheld imagers provide convenience and portability to the user, allowing them to quickly capture images or scan documents on the go.
3. The cost-effectiveness of handheld imagers makes them a popular choice for many businesses, especially those that have limited budgets.
4. Handheld imagers come with a variety of features that make them highly versatile and customizable, such as image recognition technology, auto-focus capabilities, and more.
5. They can also be connected to other devices like computers or smartphones for an even greater level of flexibility and efficiency in data collection and analysis.
Market Value and CAGR of the Handheld Imagers Market
The market Value and CAGR of the Handheld Imagers Market is expected to reach USD 2.82 billion by 2032 with a CAGR of 7.7% during the forecast period 2021-2032.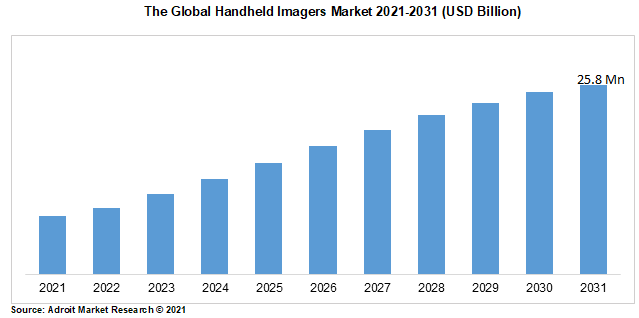 The growing demand for portable imaging devices and increased focus on minimally invasive procedures are some of the factors driving the growth of the handheld imagers market. Furthermore, the availability of advanced features such as image processing, digital signal processing, and built-in sensors has been driving the growth of this market across different industries. Additionally, technological advancements in imaging techniques have enabled better visualization and diagnosis of various diseases and ailments, thereby fuelling market growth.
Challenges of the Handheld Imagers Market
Some of the challenges of the Handheld Imagers Market are as follows:
1. High cost of the devices: Handheld Imagers are usually expensive and require a hefty upfront investment. This makes it difficult for customers to switch from their current devices to more advanced imaging options.
2. Lack of awareness: Many users do not understand the full range of capabilities that handheld imagers can provide, which limits the market's potential.
3. Requirements of skilled personnel: The digital nature of these devices means that they require skilled personnel to operate them, which is often not available in many locations.
4. Limited battery life: Battery life is often an issue with these devices, as they need to be recharged frequently or replaced frequently in order to maintain their performance levels.
Key Players of the Handheld Imagers Market
The key players of the Handheld Imagers Market are Honeywell International Inc., Intermec, Motorola Solutions Inc., Cipher lab Co. Ltd., Datalogic S.p.A, Newland Payment Technology, Unitech Electronics Co. Ltd, Scandic AG, Opticom Sensors Europe BV and Micros can Systems Inc.
Market Analysis into type, application, end user and region of the Handheld Imagers Market
The most demanded product of the Handheld Imagers Market is expected to be the barcode scanners, owing to the fact that they are used in retail industry and by consumers. They have become an integral part of the shopping experience and have drastically increased the speed of checkout time at stores. This has led to a rise in demand for handheld imagers in this application segment. The growing implementation of Automatic Identification and Data Capture (AIDC) technologies and increasing popularity of smart phones is helping to fuel the growth of this product type.
Based on end user, the Handheld Imagers Market is segregated into industrial, commercial, medical and others. Among these, industrial sector is expected to dominate the market due to its wide usage in various applications such as production & manufacturing processes, quality control, asset tracking and inventory management. Furthermore, increasing utilization of automated data collection systems across various industries will help drive the demand for handheld imagers over the forecast period.
By region, Asia Pacific is estimated to lead the global market owing to presence of numerous electronics companies engaged in developing advanced scanning technologies along with rising number of retailers leading to higher demand for efficient scanning solutions. Moreover, surge in healthcare infrastructure investments coupled with technological advancements will further aid regional growth over next seven years.
Impact of Covid-19 on the Handheld Imagers Market
The outbreak of Covid-19 has had a significant impact on the handheld imagers market. The demand for handheld imagers has decreased due to the slowdown in economic activity and restrictions on travel and movement. The construction and industrial sectors, which are major users of handheld imagers, have been particularly affected by the pandemic.
Despite the challenges posed by Covid-19, the handheld imagers market is expected to recover in the coming years as economies rebound and restrictions are lifted. The market is forecast to grow at a CAGR of 5.8% from 2020 to 2025, reaching a value of $3.3 billion by 2025.
Key developments in the Handheld Imagers Market (2019-2022)
In January,2019, Panasonic Corporation announced the launch of a new handheld imager designed for barcode scanning in retail and kiosk applications. The device is capable of scanning barcodes on paper, mobile phones, and other surfaces with high resolution. It also features an intuitive interface for easy operation and ergonomic design for comfortable use.
Handheld Imagers Market Scope
| | |
| --- | --- |
| Metrics | Details |
| Base Year | 2021 |
| Historic Data | 2020-2021 |
| Forecast Period | 2022-2031 |
| Study Period | 2021-2031 |
| Forecast Unit | Value (USD) |
| Revenue forecast in 2031 | USD 2.82 billion |
| Growth Rate | CAGR of 7.7 % during 2021-2031 |
| Segment Covered | By Type, By Application, End Users, Regions |
| Regions Covered | North America, Europe, Asia Pacific, Middle East and Africa, South America |
| Key Players Profiled | Honeywell International Inc., Intermec, Motorola Solutions Inc., Cipher lab Co. Ltd., Datalogic S.p.A, Newland Payment Technology, Unitech Electronics Co. Ltd, Scandic AG, Opticom Sensors Europe BV and Micros can Systems Inc. |
Key Handheld Imagers Market
By Type Overview 2021-2031, (USD Billion)
• Stud Finders
• IR Scanners
• Millimetre Wave Scanners
• Microbolometers
By Application Overview 2021-2031, (USD Billion)
• Construction
• Security
• Medical
• Industrial
• Other
By End-User Overview 2021-2031, ($ Billion)
• Manufacturing companies
By Region Overview 2021-2031, ($ Billion)
North America
• USA
• Canada
Asia Pacific
• China
• India
• Japan
• Rest of Asia Pacific
South America
• Mexico
• Brazil
• Rest of North America
Europe
• Germany
• France
• UK
• Rest of Europe
Middle East and Africa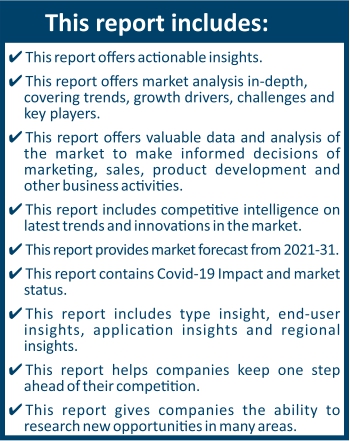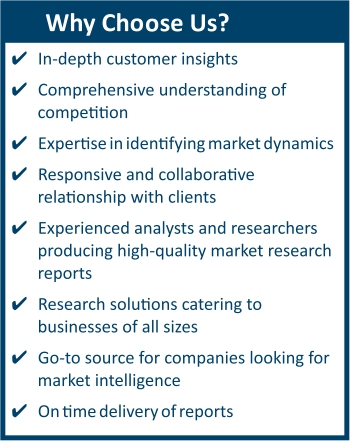 Frequently Asked Questions (FAQ) :
Handheld Imagers Market is projected to reach US$ 25.8 Mn by 2031, growing at a CAGR of 15.3%