The market is increasing as a consequence of the burgeoning construction industry, which is aided by favourable government policies as well as a demand for green building development..
The value of the Formwork System market is projected to grow to US$ 305.39 million with an estimated CAGR of 2.4% by 2028
Covid-19 Impact & Market Status
The breakout of the COVID-19 pandemic has had a significant impact on practically every industry. Regulatory agencies all across the world are compelled to enforce stringent lockdowns and travel bans as the COVID-19 epidemic spreads. Furthermore, this has had a significant impact on the expansion of the formwork system industry.
The COVID-19 pandemic disrupted supply chain systems, since a number of fundamental equipment and consumables are significantly reliant on foreign imports. Moreover, the strict demand of governmental bodies to adhere to social distance requirements pushed businesses to function with a basic minimum of workers, resulting in a decline in the efficiency rate of the sectors. As a result, all of these problems harmed the Formwork System business.
Wood Is To Propel The Vehicle Wiper Market Growth
In comparison to other materials such as steel, aluminium, plastic, and textile, wood formwork is a regularly utilised formwork. Wood formwork has indeed been used in construction from the beginning of time, rendering it the industry's first sort of form. Veneer or wood and timber cladding are utilised more commonly because they are less costly and so more readily available. These methods are appropriate for small scale development, due to features like the simplicity of manufacturing hardwood shuttering compared to typical metals and the cheaper labour cost of acquiring reused form work material. Uphill formwork, beams formwork, flexible formwork, stair cladding, slabs scaffoldings, cement road work, and supportive metallic reinforcement bars are only a few concrete applications for wooden formwork. SVA Formwork Solution, G.B.M. Building Equipments S.r.l., PASCHAL, METS Group, TECON Formwork, are some of the wood formwork system suppliers in the business, catering to a variety of construction projects needs.
Due to its very well character, light weight, minimal danger of broken nails, and lack of loose knots, plywood is in high demand. Another key advantage of these structures is their reduced power use. As a result, to achieve maximum efficiency, wooden formwork is used in buildings and industrial facilities.
Solutions For Formwork System Will Dominate The Formwork System Market
Based on offering, the global formwork system market is bifurcated into solution and services. Builders and contractors are facing completion deadlines which is propelling the demand for cost-effective formwork solutions to improve construction project pace, completion time, worker safety, and quality. Solutions are widely accepted since that provides convenience, timeliness & a proper channel to outsource formwork for builders & contractors. Outsourcing actually helps in the overall cost since the builder or the contractor has some wiggle room for negotiating on the price based on the volume of the work.
APAC Region Is Dominating The Formwork System Market Growth.
APAC had the leading revenue share of the world formwork system market in 2020. Due to increasing urbanisation and industrialization, the region is expected to have the greatest growth rate in the market over the projected period. The region's exploding population has created a considerable demand for commercial and residential building. Furthermore, building activity in Southeast Asia is increasing, which is projected to assist the region's formwork system market expansion in the years ahead.
The rising popularity for power effeicient solutions which use fewer resources as well as provide greater productivity has a favourable influence on product supply in the construction industry.
The formwork systems market is valued USD 5.5 billion in 2020 and therefore is predicted to reach USD 7.4 billion by 2029, growing at a CAGR of 4.2 percent between 2022 and 2028.
Formwork is the technique of making a makeshift mould for pouring and moulding cement. Formwork seemed to be made of wood, and now it may be made of steel, aluminium, plastics, as well as other materials. Either the type of cement and the temperature of the cast have an impact on the applied pressure. As a result, both are in charge of formwork selection. Infrastructure investment projects, which drive the expansion of the formwork systems market, are impacted by variables such as a developing construction project supported by favourable government aid and a preference for developing green buildings. Timber and plywood also have a high density than some other materials since they are less expensive and may be utilised for several purposes.
Formwork is the case into which the molding material, most commonly cement, is poured to obtain the desired structural shape during the construction process. In the construction business, formworks are used to cast concrete components in a variety of forms and sizes utilising materials such as timber, metal, aluminium, and plastic. Shuttering is another term for formwork. Even during casting process, and until the concrete cures and obtains a part of its intended strength, the frame should be robust enough to sustain either dead and live loads.
Innovative construction technology have begun to reshape the urban environment as the economy grows. During in the forecast timeframe, the formwork system market is predicted to rise due to an increase in building work across household, business, and various industry as a result of increasing urbanisation and industrialization. The government puts a greater focus on building and infrastructure expansion, which is expected to result in attractive prospects for the scaffold and formwork industries.
Among all of the different formwork materials, timber formwork is the most widely employed. The material is easy to deal within the construction sector and enables the site production of valuable shape and size. The plywood formwork, on the other hand, is made up of re-molded hardwood epoxy plywood panels that are joined to the timber frames. The wood based formwork is lightweight, flexible, strong, and easy to work with. Metsä Wood Plywood Panels offers formwork plywood panels for wall casting with a flat/curved surface to provide the highest quality concrete cast finish.
Timber formwork is among the most commonly utilised in the building business, and it is made on site from wood. It's easy to construct, but larger structures take longer. Plywood faces have a short lifespan. Timber is a lightweight material that is easy to install and remove. Timber shutters are the most adaptable sort of shuttering; they may be utilised for any shape or size. Veneer or plywood is a man-made wood material that comes in a variety of thicknesses and widths that is utilized with concrete formwork. It is sturdy, long-lasting, and lightweight. Plywood is one of the most often used materials in shuttering for sheathing, decking, and form linings.
Steel formwork is gaining popularity as a result of its extended lifespan and several reuses. Steel formwork is costly, yet it may be used in a variety of situations. Steel shuttering provides an extraordinarily smooth finish to concrete surfaces. Round or curved structures include sewers, tunnels, tanks, columns, chimneys and retaining structures.
Many aspects of aluminium formwork are comparable to those of steel formwork. Aluminum shapes are lightweight than steel forms due to their low density, which is their primary advantage over steel. If a significant number of repetitive uses are produced in development, the shuttering is cost-effective. The disadvantage is that no adjustments can be made after the formwork is installed.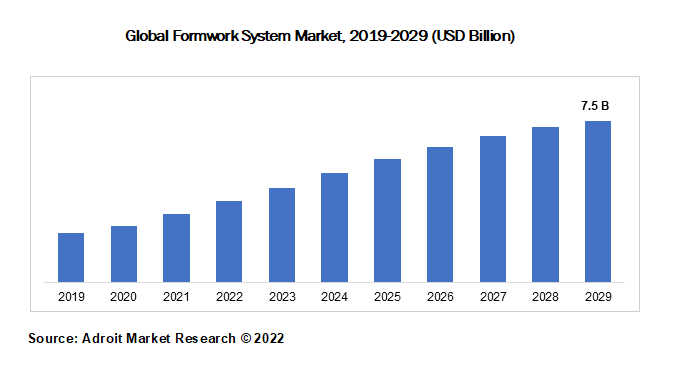 Key players in the global Formwork System market include FORSA SA. , MEVA Schalungs-Systeme GmbH , MFE Formwork Technology Sdn Bhd , Brand Industrial Services, Inc. , Doka GmbH , EFCO Corp , Encofrados Alsina, PASCHAL-Werk G. Maier GmbH , PERI GmbH , Shandong Xingang Formwork Co., Ltd.
These companies use a range of strategic planning to improve their position in the market. These companies' main growth strategies include expansion, new product development, and cooperation in order to improve their product range and geographical presence to address the rising demand for Formwork System from emerging nations.
Latest Innovation in the Global Formwork System Market: A snapshot
DokaXact received the Excellence in Innovation Award. DokaXact is a sensor-based interactive system that takes precise wall formwork placement for vertical constructions to a next level. It's a tool for surveyors and crews that allows them to plumb and align wall formwork used with Doka climbing systems fast and precisely.
At the beginning of July, the Innovations Award Ostwuerttemberg for Talents and Patent 2020 were presented. The "Link C" is an electronic interface component that transmits data from various sensors connected to our rotary joints to the automation or even the cloud. Our Maier Connect approach is around Maier. Maintenance data, including velocity, temperature, wear, leakage, pressure and torque, are measured in real time utilizing artificial intelligence to execute precise preventative modelling of the rotary union. This gives both our clients and ourselves with tremendous additional value, since unplanned maintenance operations or downtimes may be averted.
Formwork System Market Scope
| | |
| --- | --- |
| Metrics | Details |
| Base Year | 2020 |
| Historic Data | 2018-2019 |
| Forecast Period | 2021-2028 |
| Study Period | 2018-2028 |
| Forecast Unit | Value (USD) |
| Revenue forecast in 2028 | USD 7.4 billion |
| Growth Rate | CAGR of 4.2 % |
| Segment Covered | Material Used, Offering, Regions |
| Regions Covered | North America, Europe, Asia Pacific, Middle East and Africa, South America |
| Key Players Profiled | FORSA SA. , MEVA Schalungs-Systeme GmbH , MFE Formwork Technology Sdn Bhd , Brand Industrial Services, Inc. , Doka GmbH , EFCO Corp , Encofrados Alsina, PASCHAL-Werk G. Maier GmbH , PERI GmbH , Shandong Xingang Formwork Co., Ltd. |
Key Segments of the Global Formwork System Market
By Material Used Overview, 2019-2029 (USD Billion)
By Offering, 2019-2029 (USD Billion)
Regional Overview, 2019-2029 (USD Billion)
North America
Europe
Germany
France
UK
Rest of Europe
Asia Pacific
China
India
Japan
Rest of Asia Pacific
South America
Mexico
Brazil
Rest of South America
Middle East and South Africa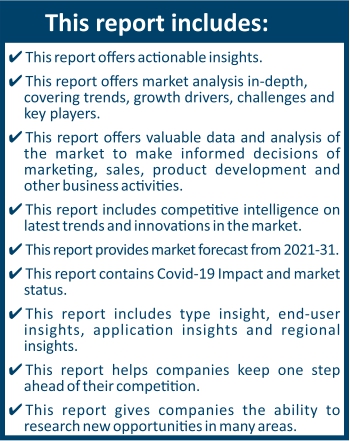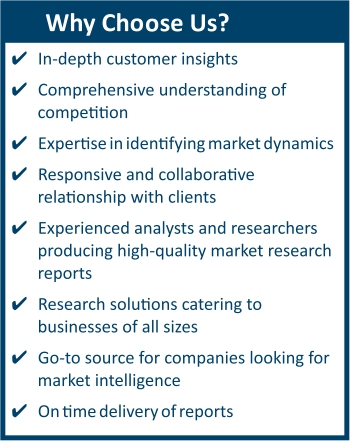 Frequently Asked Questions (FAQ) :
The market value of formwork system market in 2029 was USD 7.4 billion.
The formwork system market is growing at a CAGR of 4.2% over the forecast period.
Asia Pacific dominated the market for formwork system market and accounted for the largest revenue share.
The top companies that hold the market share in formwork system market are FORSA SA. , MEVA Schalungs-Systeme GmbH , MFE Formwork Technology Sdn Bhd , Brand Industrial Services, Inc. , Doka GmbH , EFCO Corp , Encofrados Alsina, PASCHAL-Werk G. Maier GmbH , PERI GmbH & among others.
To get latest version of formwork system market report can be obtained on demand from the website.