With a compound annual growth rate (CAGR) of 5.02%, the global formic acid market is expected to reach a valuation of USD 2.1 billion in 2022 and reach approximately USD 3.43 billion by 2032.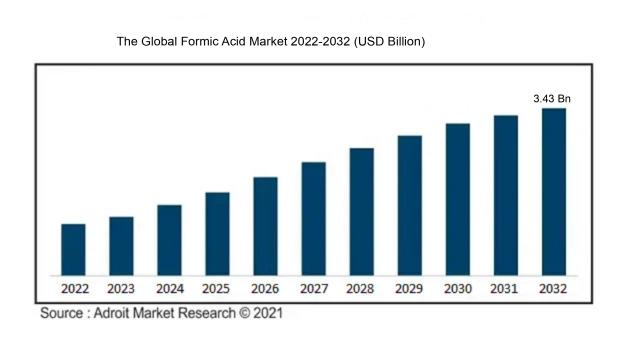 Owing to the rise in the growing requirements of preservatives casting the agricultural sector the global formic acid market has been taking the graph upwards and higher.
Covid-19 Impact & Market Status
Production in several synthetic and other industries has decreased, leading to a decreased amount of raw materials available to industries, as a result of shutdown rules and regs brought on by the COVID-19 pandemic and fewer employees. The closure of restaurants across the globe has had a significant negative impact on the animal feed industry, which is the primary industrial end-user of formic acid. The pandemic seriously harmed the supply of animal feed despite the fact that the global demand remained largely stable. Due to all of these factors, COVID-19 had an impact on the formic acid market in 2020. However, it is anticipated that the market will improve during the prediction period.
Formic Acid Spreading its roots Far and Wide
Animal feed contains numerous formic acid as a food additive and an antimicrobial operative. It is used on silage in Europe, which include fresh hay, to encourage fermenting lactic acid and inhibit the production of butyric acid. Additionally, it makes it possible for yeast to grow quickly and at a lower temperature, reducing the amount of nutritional content lost. Formic acid is frequently used to protect winter fodder for cattle because it stops some decay processes and helps the feed retain its nutritional value longer. It is occasionally added to feed in the poultry industry to eradicate the E. coli bacteria. In 2009, 30% of the world's consumption was used as a fixative for silage and (other) pet food.
Dominance in Different Sectors in the Market
Formic acid can be utilized in a battery pack (it can be used directly in formic acid fuel cells and indirectly in hydrogen fuel cells). A few organisations have proposed electrolytic transformation of electric power to synthetic fuel as a major contributor of formate. Modified E. coli bacteria might be fed the formate to produce biomass. There are naturally occurring microbes that can consume formate or formic acid It has been proposed to use formic acid to store hydrogen. In a subsequent step, carbon dioxide, a co-product of this decomposition, can be dehydrogenated back into formic acid.
Synthetic photosynthesis
A stand-alone, cutting-edge "photosheet" technique that uses only sunlight, carbon dioxide, and water to generate oxygen and formic acid was unveiled by Cambridge University researchers in August 2020.
Soldering
Alternative futures for formic acid in soldering exist because of its ability to reduce oxide films, formic acid gas can be blitzed at a top electrode to significantly increase solder hydrophilicity.
Formic acid is widely utilized in the leather processing for leather (23% of world demand in 2009) and in the colouring and finishing of fabrics (9% of global consumption in 2009) owing to its acidic essence. In 2009, 6% of global supply was used as an additive in the manufacturing of rubber.
Mineral acids are also replaced by formic acid in a number of cleaning products, including toilet bowl cleaning solution and limescale remover. Some formate esters are synthetic fragrances and flavourings. Warts can reportedly be treated successfully by applying formic acid.
Soaring science has always been a boon to the human race and discovery of formic acid is just one such example evolving in the sphere of economic stability accelerating the development process.
The basic carboxylic acid, formic acid (Latin formica 'ant'), also known scientifically as methanoic acid, has the chemical formula HCOOH and the structural formula HC(=O)OH. It grows naturally, the more chiefly in some ants, and acts as a crucial alternate in chemical synthesis. Salts, esters, and the formic acid-derived anion are examples of formates. For different industrial uses, formic acid is produced using methanol.
Being a clear, colourless liquid formic acid has a pungent odour. Primarily used in livestock feed as a preservative and antimicrobial activity agent it's in demand. It is employed as a pesticide to treat and command mites that infest honey bee hives as well as animal feed or fresh hay to slow the rate of decay. Likewise, it is used to make other chemicals, methods for getting rid of warts, and household descales.
Formic acid is different from conventional carboxylic acids in that it is reactionary as a reducing agent, has a stronger concentration of hydrogen ions, and doesn't form an anhydride. The CHO group, which gives formic acid some properties of an aldehyde, is responsible for these features.
Commercial production of formic acid's methyl and ethyl esters exists. Formic acid is converted to carbon monoxide when sulfuric acid is concentrated.
The name formic acid comes from ants whose venom contains significant amounts of the chemical. In ants, serine is converted to formic acid via an intermediate called 5,10-methenyltetrahydrofolate. Formate, the formic acid conjugate base, is a common substance in nature. A screening test for formic acid in body fluids is made to detect the existence of formate after contamination predicated on the initial response between formate and microbial formate dehydrogenase.
Low concentrations of formic acid may be ingested by the general public through consumer goods like descaling and wart removal products. It would not be anticipated that exposure from the proper use of these products would have a negative impact on health.
The Global formic acid market is valued at 878.7 million by 2029, with a 4.94% CAGR.
The major market players in the Global Formic Acid Market are BASF SE, Celanese Corporation, Chongqing Chuandong Chemical, Eastman Chemical Company, Feicheng Acid Chemicals, Fleurchem, Gujarat Narmada Valley Fertilizers & Chemicals, Kemira Oyj, LUXI Group, Perstorp Holding AB, Yara International ASA
Latest Innovations in the Global Formic Acid Market: A Snapshot
With the technological advancement in the modern era formic acid market has made its significant place in the sector globally with a variety of uses, the following being a few examples of it. Transformation of lignocellulosic feedstock through catalysed processes to generate furfural, levulinic acid, and formic acid-based fuel elements. Formic Acid Electrical and chemical Oxidation by Nanomaterials Catalysts: Systemic Engineering and Bimetallic Nanostructured Electrode Surfaces Under Formic Acid Oxidation
Formic Acid Market Scope
| | |
| --- | --- |
| Metrics | Details |
| Base Year | 2022 |
| Historic Data | 2022-2023 |
| Forecast Period | 2022-2032 |
| Study Period | 2022-2032 |
| Forecast Unit | Value (USD) |
| Revenue forecast in 2032 | 3.43 billion |
| Growth Rate | CAGR of 5.02 % during 2022-2032 |
| Segment Covered | Type, Application, Regions |
| Regions Covered | North America, Europe, Asia Pacific, South America, Middle East and Africa |
| Key Players Profiled | BASF SE, Celanese Corporation, Chongqing Chuandong Chemical, Eastman Chemical Company, Feicheng Acid Chemicals, Fleurchem, Gujarat Narmada Valley Fertilizers & Chemicals, Kemira Oyj, LUXI Group, Perstorp Holding AB, Yara International ASA |
Key Segments of the Global Formic Acid Market
Type Overview, (USD Million)
Application Overview, (USD Million)
Agriculture
Leather
Textile
Chemical
Rubber
Pharmaceuticals
Others
Regional Overview, (USD Million)
North America
Europe
Germany
France
The UK
Rest of Europe
The Asia Pacific
China
India
Japan
Rest of Asia Pacific
South America
Mexico
Brazil
Rest of South America
The Middle East and South Africa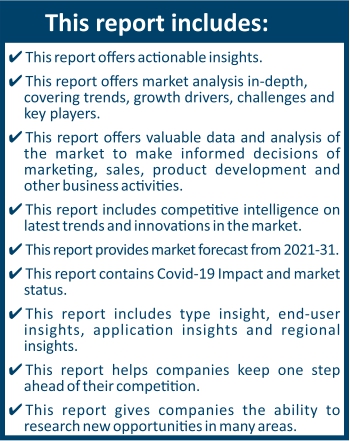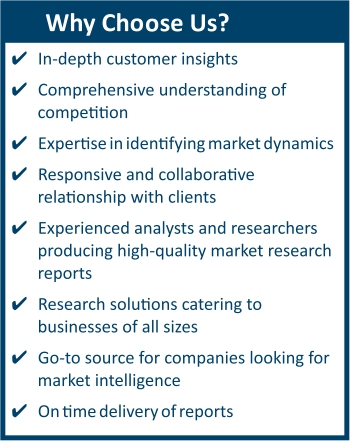 Frequently Asked Questions (FAQ) :
The formic acid market is growing at a CAGR of 4.94% over the forecast period.
The application of the formic acid market agriculture, leather & textile, chemical, rubber, pharmaceuticals and other.
The top companies that hold the market share in formic acid market are BASF SE, Celanese Corporation, Chongqing Chuandong Chemical, Eastman Chemical Company, Feicheng Acid Chemicals, Fleurchem, Gujarat Narmada Valley Fertilizers & Chemicals, Kemira Oyj, LUXI Group, Perstorp Holding AB & among others.