Since the time of the ancient Mesopotamians, forging, a metal shaping process that uses limited and compressive pressures has been a standard metal manufacturing technique. Forging has evolved significantly since its beginnings in the Fertile Crescent, resulting in a more efficient, speedier, more durable technique.
The global Forging market is anticipated to increase at a 4.9% CAGR to reach value USD 98.7 Billion in 2028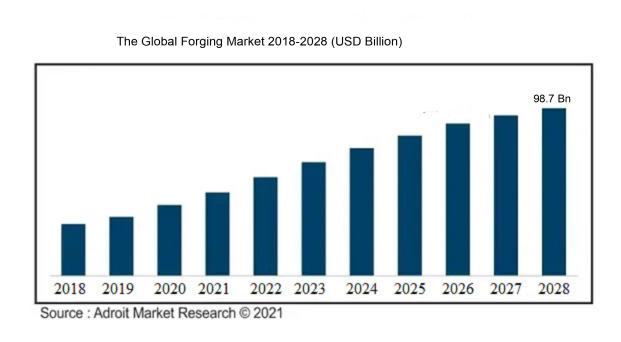 Covid 19 Impact & Market Status
The development and fast spread of the new coronavirus has had a negative impact on a number of industrialised and developing countries worldwide. The rising number of COVID-19 patients is posing a challenge to numerous sectors throughout the world. With the COVID-19 epidemic spreading across the United States, it is becoming clear that few will be immune, posing substantial problems to all businesses. This resulted in the temporary closure of all production plants across all industries, wreaking havoc on the country's supply chain and logistics business. The supply chain of main forging techniques was negatively damaged because of the countrywide lockdown in major economies such as the United States and Canada, which hindered the manufacture of the same.
Demographic Overview
Asia Pacific lately had a lion's share of the market, accounting for more than 55 percent of the total. Due to the significant expansion of the construction and automotive sectors in the area, the market is expected to maintain its position in the future years. Another aspect that contributes to the region's dominance is the presence of a high number of global players. Europe and North America, on the other hand, are expected to increase rapidly throughout the forecasted timeframes. Thyssenkrupp AG, Nippon Steel, and Sumitomo Metal, as well as Allegheny Steel, are some of the market's significant participants.
Advances in Forged Metals Method
Forging is a conventional material processing procedure for metals, in which they are hammered, pressed, or rolled, commonly using a hammer or die. Carbon steel, aluminium, copper, stainless steel, and brass are just a few of the metals that are often forged. In the industrial and manufacturing industries, the mechanical process has gained traction. This can be attributed to an increase in demand for metals with high dependability, mechanical, and directional strength, which are often used in fatigue-resistant applications. Alloys have also been discovered to provide usable material after forging over the years. The growing need for forged metals in the automotive, aerospace, agriculture, and tooling sectors has increased the value of the forging industry.
Metalworking method advancements, along with their increasing cost-effectiveness, are moving the industry forward. The alloys' strength-to-weight ratio is useful for a wide range of automotive applications. More complex forging tools have also aided manufacturing sectors in improving machinability to fulfil present and future end-use applications. Furthermore, producers have been able to modify material qualities such as temperature, creep resistance, electrical, and thermal conductivity thanks to technical advancements throughout the years. The aerospace industry's requirement for novel qualities is anticipated to bring up new opportunities in the forging sector.
Closed die forging accounted for a major portion of the worldwide forging market in 2019. The forging market is divided into titanium alloys, nickel-based alloys, steel alloys, aluminium alloys, and others depending on materials. Steel alloys made for a major portion of the worldwide forging market in 2019. The forging market is divided into five industries: automotive, railway, aerospace, heavy equipment, and wind power. The automotive industry accounted for a considerable portion of the worldwide forging market in 2019.
Metal forging is the pounding or pressing of metals to shape and form them. This is accomplished by applying compressive forces to the material to distort it and change its geometry.
The forging process is crucial in the production of industrial metals, particularly iron and steel. Forging produces some of the strongest pieces when compared to other metal-making methods. Metal forging is done hot to break up impurities and remove inclusions that might cause stress areas. As a result, critical aircraft components such as jet and turbine engine shafts, landing gear, and structural components for transportation equipments are made using metal forging.
Significant increase in the automotive and aerospace industries is one of the key drivers of the market's positive outlook. Ferrous and nonferrous forgings are used in piston-engine planes, helicopters, supersonic military aircraft, and commercial jets in the aerospace sector. Forged components, on the other hand, are used at stress and shock locations in trucks and other vehicles across the automotive sector. Aside from that, significant organizations are concentrating on expanding their manufacturing capacity in order to ensure optimal quality and offer a broader customer base, which is a major development driver. In the steel sector, the technique of metal forging is also used extensively. As a result, rising demand for steel-based goods is likely to contribute to the market's continued expansion.
Arconic Corp., China First Heavy Industries, Jiangyin Hengrun Heavy Industries Co. Ltd., Bruck GmbH, ATI, Bharat Forge Ltd., Ellwood Group Inc., Nippon Steel Corp., Kovárna Viva, Larsen & Toubro Limited, Precision Castparts Corp., Thyssenkrupp AG, and Scot Forge have all been profiled in the industry's competitive landscape.
Latest Innovation in the Global Forging Market: A Snapshot
Because of the capital-intensive nature of the business, well-established global firms in the global forging market obviously dominate the market. This has posed a severe challenge to local and regional firms that cannot afford such finance or investment, and consequently lag global giants in terms of functionality, features, services, and quality. Apart from that, the utilization of new technology by well-entrenched firms to make better and more efficient products is providing them an advantage over regional or local players.
In the rapidly increasing end-user market, there has been a growth in demand for complicated and innovative products. New items using an automated closed die forging process have been developed by equipment vendors. For commercial aircraft applications, these new machines can forge extra-large nickel and titanium-based alloy components. In the current context, the influence of automation on the worldwide impression die forging market is minimal, but it is likely to increase throughout the forecast period.
Forging Market Scope
| | |
| --- | --- |
| Metrics | Details |
| Base Year | 2022 |
| Historic Data | 2018-2019 |
| Forecast Period | 2022-2028 |
| Study Period | 2018-2028 |
| Forecast Unit | Value (USD) |
| Revenue forecast in 2028 | USD 98.7 Billion |
| Growth Rate | CAGR of 4.9 % during 2018-2028 |
| Segment Covered | by Techniques,by Materials, by Industries, Regions |
| Regions Covered | North America, Europe, Asia Pacific, Middle East and Africa, South America |
| Key Players Profiled | Alcoa Corporation, All Metals & Forge Group, CFS Machinery Co. Ltd], Consolidated Industries Inc., Farinia Group, Fountain town Forge Inc., Pacific Forge Incorporated, Patriot Forge Co., Precision Castparts Corp., Scot Forge |
Key Segments of the Global Forging Market
Type Overview (USD billion)
Landing Gears
Connecting rods
Crankshafts
End- User Overview, (USD billion)
Aerospace
Oil & Gas
Shipbuilding
Defence
Order Type Overview, (USD billion)
Metal type Overview, (USD billion)
Steel Alloys
Titanium
Nickel
Regional Overview, (USD billion)
North America
Europe
Germany
France
UK
Rest of Europe
Asia Pacific
China
India
Japan
Rest of Asia Pacific
South America
Mexico
Brazil
Rest of South America
Middle East and South Africa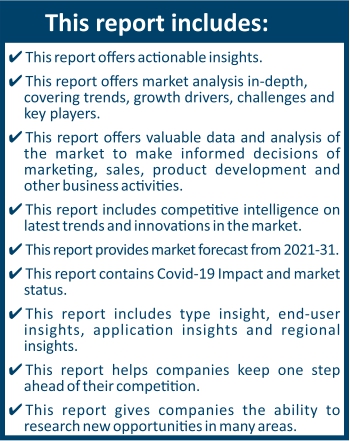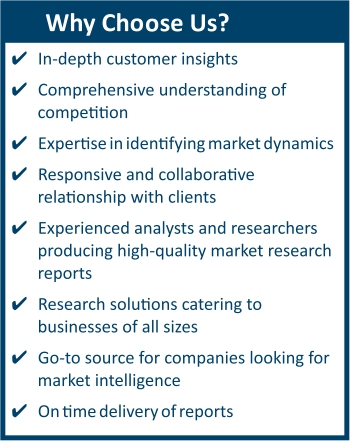 Frequently Asked Questions (FAQ) :
The market value of forging market in 2029 was USD 27,163.6 million.
The forging market is growing at a CAGR of 5.2% over the forecast period.
The top companies that hold the market share in forging market are Arconic Corp., China First Heavy Industries, Jiangyin Hengrun Heavy Industries Co. Ltd., Bruck GmbH, ATI, Bharat Forge Ltd., Ellwood Group Inc., Nippon Steel Corp., Kovárna Viva, Larsen & Toubro Limited, Precision Castparts Corp & among others.
To get latest version of forging market report can be obtained on demand from the website.
The base year for the report is 2021 in forging market.