End-user applications of flavoring oils sourced from multiple sources such as marine organisms besides animals and plants to improve adoption of the Global Flavoring Oils Market
The global Flavoring Oil market size is expected to reach close to USD 35.5 billion by 2029 with an annualized growth rate of 7.4% through the projected period.
Covid-19 Impact on the global Flavoring Oils Market
The Covid-19 impact analysis of the global flavoring oil market reveals crucial market intelligence on common company practices that have emerged and evolved in the past two years amidst the sudden outbreak of Covid-19, followed by pandemic declaration. The report includes thorough inputs on the process and functional practices, besides outlining the details on competitive benchmarking and profiling.
The report also shares critical data in terms of corporate intelligence to define competitive intensity thoroughly. These critical market-specific revelations are directed to encourage efficient decision-making amongst emerging and established players in the global flavoring oil market. Additionally, an elaborate reference of sales performance, distribution strategies have also been discussed in the report to ensure error-free decision-making by players worldwide.
Further in the report, readers are also presented with an unbiased understanding of recent technologies that have claimed center stage amidst the pandemic, as businesses are swiftly becoming virtual and digital to offset the challenges posed by the grave economic meltdown in the wake of the pandemic.
The impact of Covid-19 has been varied across industries, wherein some businesses have effaced entirely while others have downsized. However, there are some industries that have picked up the momentum amidst global shut down and continue to grow amidst staggering opportunities. Global flavoring oils market suffered a significant growth dip amidst the pandemic and subsequent lockdown, which affected industries such as personal care, food manufacturing, and restaurant businesses at large.
As these businesses downsized and reduced operations, imports were affected, resources and labor were deficient, which all halted operations largely. However, this also increased demand for flavoring oils across households as home cooking and baking showed a significant uptick. Therefore, as an important implication of the Covid-19 pandemic, raw material prices of the flavoring oils have escalated.
Europe to Remain Atop Growth Curve, Followed by Europe
Growing popularity of healthcare practices such as aromatherapy besides a routine healthy diet with essential nutrients is improving flavoring oils viability across developed economies such as Europe. Trends such as oils enriched hand sanitizers and other personal care products are further improving adoption rates across these countries.
Additionally, the presence of leading essential oils producers across the US and their premium range of flavoring oils to include diverse flavors such as sweet, savory, buttery, and fruity flavors are improving growth prospects in these regions. Additionally, European and American countries are also witnessing a surge in baking and home cooking which are stimulating needs for various flavoring oils in the regions.
Pharmaceutical Application Segment to Expand Significantly in the Forecast Era
In the coming years, the pharmaceutical application segment is most likely to remain the most remunerative segment as the pharma industry is experimenting with various flavoring oils. One of the most popular flavoring oils in the pharma industry is orange flavored oil which is rampantly used in medicines, syrups, gums, and tablets. Likewise, the personal care segment is also equally promising as demand for organic personal care products continues to rise. The food industry has been sustaining its lead as the most lucrative segment for the global flavoring oils market, and current trends affirm its dominance in the coming years as well.
Growing trend for organic personal care products likely to contribute vigorously towards sustainable growth in the Global Flavoring Oils Market
Flavoring oils popularity is growing profusely, owing to perceived consumer preferences for functional foods that improve immunity. With the pandemic taking a toll on health, economy, and wellbeing, new flavors are being introduced to improve functional attributes. Besides health benefits, consumers are also looking for comforting flavors that inculcate a sense of nostalgia, specifically as the global populace is home-bound. Therefore, like other food and beverage categories, flavoring oils providers are also targeting comfort and health categories to improve global reach.
Growing awareness about the benefits of alternative flavoring oils besides commonly found plant-based oils are favoring market expansion. Research suggests that marine oils are rich in crucial components such as C20 and C22 omega-3 fatty acids that help improve immunity. Also, DHA, which is abundantly found in marine oils, is crucial for early brain and eye development thus is helpful during pregnancy diets.
Advances in preventive healthcare are also helping large-scale adoption of marine oils, paving novel avenues for the global flavoring oils market. These developments are new growth opportunities to aid market growth. Further, packaging and supply-chain advances more specifically online channels, are also helping in market expansion. However, soaring prices of flavoring oils due to raw material and labor deficit could restrain growth temporarily in the global flavoring oils market.
Besides food-grade flavoring oils, flavoring oils find applications in the personal care product range such as lotions, creams, massage oils, and other cosmetic products. To improve the inclusion of these products and align with consumer preferences, providers are also coming up with an organic range of products that further improve market viability in the global flavoring oils market.
Flavoring oils are like fragrance oils that are used in cosmetic products such as lip care products. They are available in both natural and organic flavors and are used in all lip care products, such as lip gloss and scrubs, face creams etc. Some of the most popular flavoring oils available are honey, almond, butterscotch, apple, sugar, French vanilla, cinnamon, guava, mocha, olive, and bubble gum, among others.
Leading producers are also investing towards improving their product quality, aligning with the Green Label grade to ensure optimum consumption. Certifications such as Ecocert, Ecolabel, and Nordic Swan are some of the most vital eco-label programs accepted internationally, and producers are striving to maintain a clean label of their flavoring oil offerings.
Besides organic flavoring oils, leading players are also offering product offerings to improve shelf life and keep the products bacteria and mold-free. The flavoring oils are industrial grade and find extensive applications across verticals such as construction materials, pharmaceuticals, and agrochemicals.
The competition spectrum of the global flavoring oils market lends mindful details about the diverse players operational and their respective growth strategies to secure a profitable position amidst constant competition.
The report unravels details about growth statistics of the players at both regional and global levels, sales figures, revenue streams, and overall business progress through the pandemic. Additionally, insights on market developments, technology developments, and commercial agreements of the players have also been highlighted in great detail.
Companies such as LorAnn Oils is rolling out fresh and new flavoring oils along with a range of specialty flavors to pace up with the growing consumer needs for unique flavoring oils needed for baking. The growing need for flavoring oils is likely to sustain further diue to the holiday season round the corner.
Alongside, as the flavoring oil market is still fresh and in its infancy, entry barriers and coercion are quite low, thus paving new entry points for emerging players. Some prominent players in the global Flavoring Oil Market include Amul, Golden Barrel, Givaudan, Thrive Flavoring, Bioprocess Flavorings, Kerry Gold, International Flavors & Fragrances, Carrington Farms, and TerraVia Holdings.
Latest Innovations in the Global Non-Fungible Token Market: a Snapshot
In November 2021, a new range of flavoring oils was released at the Olio Nuovo Festival held by The UC Davis Olive Center to launch new olive-flavored oils. The specialty olive flavoring oils are unique because they have been made from the first harvested olives of the season and are incredibly natural and preservative-free.
The latest premium face oils range has been released by Renee Cosmetics to diversify its skincare product line. The range includes texture-fix face oils for post-make-up care, and it also has a glass-glow oil to be used before the make-up. The development is a milestone to diversify essential oils for the personal care products industry.
Flavoring Oil Market Scope
| | |
| --- | --- |
| Metrics | Details |
| Base Year | 2021 |
| Historic Data | 2019-2020 |
| Forecast Period | 2022-2029 |
| Study Period | 2019-2029 |
| Forecast Unit | Value (USD) |
| Revenue forecast in 2029 | USD 35.5 billion |
| Growth Rate | CAGR of 7.4% during 2019-2029 |
| Segment Covered | By Nature, Regions |
| Regions Covered | North America, Europe, Asia Pacific, Middle East and Africa, South America |
| Key Players Profiled | Takasago International Corporation,,Symrise,,MANE,,Flavex Naturextrakte GmbH,,Firmenich SA,,Synthite Industries Ltd.,,ROBERTET GROUP,,International Flavors & Fragrances Inc.,,Givaudan,,Falcon,,Norex Flavours Private Limited,,BMV Fragrances Pvt. Ltd.,,VedaOils,,MOKSHA LIFESTYLE PRODUCTS,,Ultra International,,VidyaHerbs |
Key Segments of the Global Non-Fungible Token Market
Type Overview, (USD Billion)
Pharmaceutical Grade Flavoring Oil
Food Grade Flavoring Oil
Industrial Grade Flavoring Oil
Application Overview, (USD Billion)
Personal & Cosmetic Care Industry
Pharmaceutical Industry
Food Industry
Regional Overview, (USD Billion)
North America
Europe
Germany
France
UK
Rest of Europe
Asia Pacific
China
India
Japan
Rest of Asia Pacific
South America
Mexico
Brazil
Rest of South America
Middle East and South Africa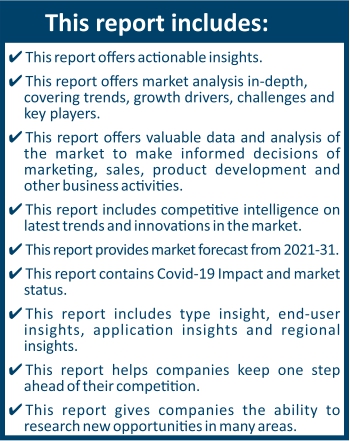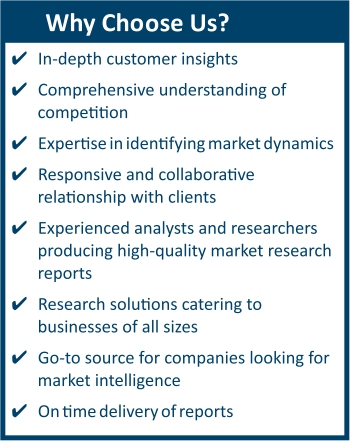 Frequently Asked Questions (FAQ) :
The flavoring oils market is studied from 2018 - 2028.
The flavoring oils market is growing at a CAGR of 11.56% over the next 7 years.
Europe region is growing at the highest CAGR over 2021- 2028.
Amul, Golden Barrel, Givaudan, Thrive Flavoring, Bioprocess Flavorings, Kerry Gold, International Flavors & Fragrances, Carrington Farms, and TerraVia Holdings.