The market for Ficus proteinase is driven by a variety of variables. First off, ficus proteinases are enzymes with numerous uses in a variety of sectors, including the food, pharmaceutical, and cosmetic industries. Second, these proteinases are produced in the fruit of the crabapple tree, which in itself is common in tropical and subtropical climes. They are consequently easily accessible and fairly priced. Thirdly, ficus proteinases are more precise and effective than other enzymes due to their great substrate selectivity.
Additionally boosting their effectiveness, ficus proteinases are stable in a variety of pH and temperature environments.For the research of proteinases and other proteins utilised in biotechnology, the Ficus Proteinase Market is crucial. Proteins can be divided into smaller peptides and amino acids by enzymes called proteinases, which can subsequently be employed in a variety of biotechnological processes.
Ficus proteinases are a particular class of proteinase that is increasingly used in biotechnology research because of the ease with which they can break down large molecules into tiny pieces. As a result, there is a growing demand for more of these proteinases to be made and distributed commercially. More academics will be able to access these crucial tools thanks to the growing demand, which will support further developments in biotechnology research.
The fruit of the ficus tree is the source of the protease enzyme known as ficus proteinase.
These enzymes are employed in a variety of industries, such as foodstuff, cosmetics, and pharmaceuticals. Due to its capacity to hydrolyze proteins, ficus proteinase is utilised as a component in numerous medicinal compositions. Due to its capacity to enhance flavour and texture, it is also utilised in the cosmetics and food processing industries. The digestibility of proteins and other macromolecules can also be improved by using ficus proteinase.
Ficus Proteinase is expected to have a market value of USD 1.25 billion by 2031 and is estimated to grow at a CAGR of 8.3% from 2021 to 2031.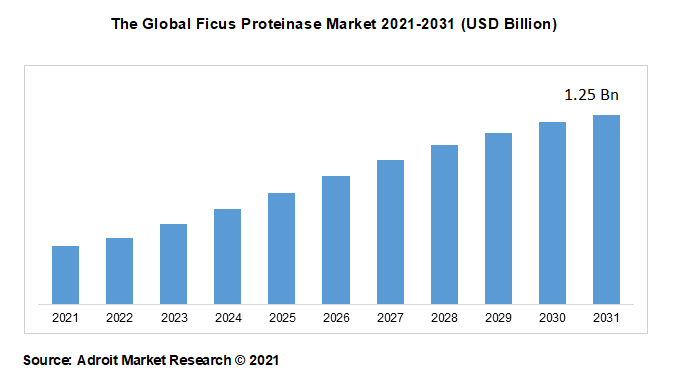 The market for ficus proteinase is anticipated to be driven by rising demand from the food, cosmetics, and pharmaceutical industries, among others. Ficus Proteinase's biodegradable quality, high catalytic efficiency, and low production cost as compared to competing enzymes are primarily responsible for this expansion.
The Ficus proteinase market's expansion is constrained by the lack of raw materials. Because ficus trees are rare, there is a finite amount of raw materials available. As a result, both the market's growth and the production of ficus proteinase are restricted. The strict laws governing its use are another hindrance to the Ficus proteinase business. Frucus proteinase is only permitted for industrial usage because the FDA has not cleared it for use in humans.
This limits its utilisation and prevents the market from growing. Nonetheless, the market for Ficus proteinase may continue to grow as a result of biotechnological developments. Because more consumers are aware of the benefits of using ficus proteinase in many industries, the market has been expanding.
Merck KGaA (Germany), Novo Nordisk A/S (Denmark), Sigma-Aldrich Corporation, Thermo Fisher Scientific Inc., and Pfizer Inc. are a few of the main businesses operating in this field. The following companies are also key rivals in this market: Bristol-Myers Squibb Company (US), Qiagen N.V. (Netherlands), Eli Lilly and Company (US), Sanofi (France), and GlaxoSmithKline plc (UK).
Additionally, Novartis AG (Switzerland), Amgen Inc. (US), and AstraZeneca plc are a few of the additional participants in this market (UK). To get a competitive edge in the market, these companies are heavily spending on R&D for new product development, acquisitions, and collaborations.
Segment Analysis
The Below 400000 U/g Segment emerged as the Most Lucrative Type
The Ficus Proteinase Market is divided into three categories based on types: 400000 U/g and under, 400000 U/g and up, and above. 400000 U/g and under is predicted to be the largest market segment among these categories in 2019 and will hold this position throughout the predicted period. Over the projected period, this category, which has a share of more than 45%, is anticipated to rise significantly. Ficus proteinase is mostly employed in the pharmaceutical and food industries, which are expanding significantly and require less than 400000 U/g and under.
The Most Prominent Application is the Pharmaceutical Industrial Sector
The pharmaceutical industry, food industry, cosmetic industry, and other segments make up the Ficus Proteinase Market. The largest of these, the pharmaceutical industry, had the majority of the market share in 2020 and is anticipated to maintain its dominance during the projected period. This is because the pharmaceutical sector is increasingly in need of Ficus proteinase to make a variety of medications and medicinal components.
The Asia Pacific Region to render Ample Financing Opportunities
Geographically, the market for ficus proteinase is divided into North America, Europe, Asia Pacific, South America, and the Middle East and Africa. The Asia Pacific region accounted for the most market share in 2020, and it is expected that it would continue to dominate during the projected period. This is linked to an increase in demand for Ficus proteinase in China and India as a result of technological advancements in production and population growth.
COVID-19 Impact and Market Status
Due to the shift in the pharmaceutical and food sectors' priorities following the COVID-19 pandemic, there has been a decline in the need for ficus proteinase. As industrial activity picks up again and end-use industries resume regular operations, the market is anticipated to gradually recover over the course of the projected period. Furthermore, throughout the course of the forecast period, the market is anticipated to benefit from the rising demand for plant-based proteins. Additionally, increased consumer awareness of the health advantages of plant-based proteins and rising investments in R&D activities are anticipated to fuel market expansion over the forecast period.
Recent Developments in the Ficus Proteinase Market
• A top biotechnology business introduced a new variety of ficus proteinase in March 2022. This enzyme is employed in the production of plant-based proteins and other goods. Comparing the novel proteinase to traditional animal-derived enzymes will reveal how much more effective and affordable it is. It can be applied to a number of food processing tasks, including the production of cheese and the tenderization and emulsification of meat.
• A significant multinational manufacturer of food components introduced a new line of ficus proteinases in April 2021 that are more effective and affordable than conventional animal-derived enzymes. The novel product is appropriate for use in food processing processes including creating cheese, yoghurt, and ice cream.
• A significant biotech business revealed the availability of a novel ficus proteinase enzyme in June 2020. This enzyme can degrade plant proteins into smaller peptides without generating any negative consequences. This kind of enzyme is anticipated to increase the overall stability of plant-based proteins while also lowering manufacturing costs.
Ficus Proteinase Market Scope
| | |
| --- | --- |
| Metrics | Details |
| Base Year | 2022 |
| Historic Data | 2020-2021 |
| Forecast Period | 2022-2030 |
| Study Period | 2020-2030 |
| Forecast Unit | Value (USD) |
| Revenue forecast in 2030 | USD 1.25 billion |
| Growth Rate | CAGR of 8.3 % during 2021-2030 |
| Segment Covered | Type, Application, Regions |
| Regions Covered | North America, Europe, Asia Pacific, South America, Middle East and Africa |
| Key Players Profiled | Merck KGaA (Germany), Novo Nordisk A/S (Denmark), Sigma-Aldrich Corporation, Thermo Fisher Scientific Inc., and Pfizer Inc. |
Key Segments of the Ficus Proteinase Market
Type Overview, 2021-2031 (USD Billion)
• Below 400000 U/g
• 400000-600000 U/g
• Above 600000 U/g
Application Overview, 2021-2031 (USD Billion)
• Pharmaceutical Industrial
• Food Industrial
• Cosmetic Industrial
• Other
Regional Overview, 2021-2031 (USD Billion)
North America
• U.S
• Canada
Europe
• Germany
• France
• UK
• Rest of Europe
Asia Pacific
• China
• India
• Japan
• Rest of Asia Pacific
South America
• Mexico
• Brazil
• Rest of South America
• Middle East and South Africa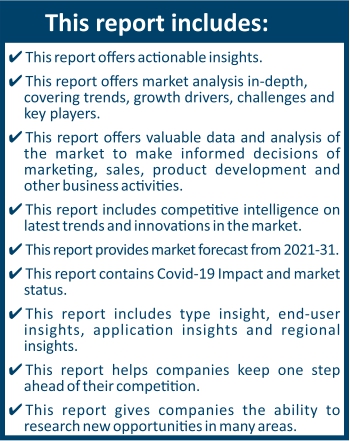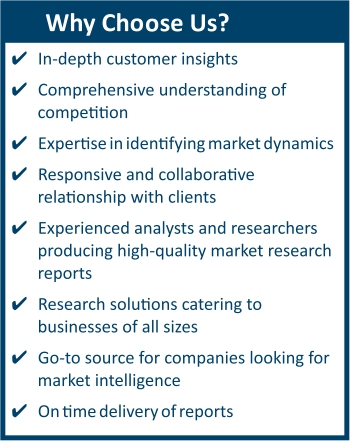 Frequently Asked Questions (FAQ) :
The global Ficus Proteinase market size is expected to reach USD 1.25 billion in 2031.