Over the next several years, expanding IT budgets in enterprises and growing technology-focused initiatives are expected to create good prospects for the enterprise software industry
The Enterprise Software Market is expected to reach USD 123.41 billion during the forecast period at a 10.7 % CAGR.
Covid-19 Impact & Market Status
The COVID-19 epidemic has wreaked havoc on the economy and society. Several firms' supply chains and value chains have been impacted by the outbreak. The impact of the COVID-19 epidemic will be assessed across the entire sector, taking into account both the demand and supply sides. The pandemic's consequences would be researched and examined for both short- and long-term situations.
This will help all players in the sector, including suppliers, manufacturers, vendors, distributors, and end-users, establish business strategies for the period during the pandemic as well as the post-pandemic era. This is due to an increase in demand for cloud-based ERP software, which helped firms stay afloat throughout the outbreak. The ERP software solution was important in ensuring the organization's seamless and efficient operation.
Remote access, automated reporting, digital data sharing, and real-time work floor control are all characteristics of ERP software that aid with this. Furthermore, the pandemic has prompted companies all over the world to relocate their physical offices to remote locations, resulting in an increase in demand for ERP software and moving the ERP sector ahead.
The introduction of COVID-19 is likely to provide lucrative market expansion opportunities throughout the forecast period. This is due to a growth in demand for managed ERP solutions or cloud-hosted, as well as a significant rise in the number of difficulties caused by supply chain disruptions in the manufacturing industry. Furthermore, following the pandemic, businesses will place a greater emphasis on technologies that will aid in advance preparation and reduce the impact of future calamities.
As a result, firms are expected to spend a lot of money on ERP software. The economy has been damaged by a slowdown in the supply chain, stock market volatility, a drop in company confidence, a rise in population panic, and anxiety about the future.
The Cloud Segment is Likely to Hold Highest Market Revenue in the Predicted Timeframe
Over the projection period, the cloud sector is expected to grow at a faster CAGR than the rest of the market. Cloud services are extensively used around the world because they allow users to access data from a variety of places and reduce the need for manual updates in enterprises.
The Support & Maintenance Segment is Likely to Hold Highest Market Revenue in the Predicted Timeframe
Over the projected period, the market for support and maintenance services is expected to rise at a faster rate. This dominance can be attributed to the increased usage of business management systems and the development of software models to detect and repair product quality issues. Due to cost-effectiveness, there is likely to be an increase in demand for maintenance services and third-party assistance, as well as for highly-trained and experienced specialists.
The Europe Region is Likely to Hold Highest Market Revenue in the Predicted Timeframe
Europe is predicted to grow at a greater rate than the rest of the globe throughout the projection period. Large organizations' aggressive investments and the acceptance of new technologies across enterprises and industries are driving the regional market's progress. Demand for enterprise solutions in Europe is likely to rise as cloud-based facilities become more popular and initiatives toward emerging enterprise intelligence solutions gain traction.
An ERP system is made up of common software elements known as modules, human resource (HR), covers finance and accounting, manufacturing and materials management, supply chain management, Enterprise Software (CRM), and others.
Solutions for enterprise resource planning by allowing for the integration of organizational tasks and effective resource management, operational efficiency may be improved.
The Global Enterprise Project Management Software Market report provides information on current and future industry trends, allowing users to choose products and services that will help them improve their revenue and profits.
Human resources, manufacturing, business intelligence, Enterprise Software, planning, inventory and materials management, sales and service, purchasing, marketing, and finance and accounting are just a few of the line-of-business operations for which enterprise software is becoming increasingly popular.
Enterprise software has a number of advantages, including protecting wealth through proactive management and appropriate techniques, assisting with wealth transfer from one generation to the next through strategic asset allocation, and mitigating risks through diversification of investments. The advantages of these Enterprise software programs grow.
The restricted availability of Enterprise software is, nonetheless, one of the key factors restricting the market growth of Enterprise software throughout the world. It's become harder to locate merchants with the requisite degree of competence and keep advisors as competition from hedge funds, investment banks, and other asset management firms heat up.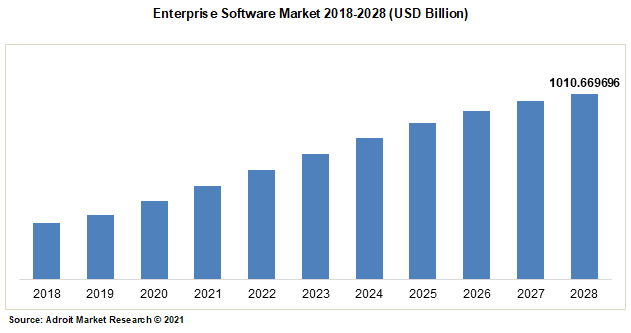 Oracle, Red Hat, SAP, Mentor Graphics, Microsoft, Symantec, and IBM are all major players in the enterprise software sector. For retaining a presence in the market, industry participants are focusing on various tactics such as collaboration, mergers and acquisitions, entering new markets, new product creation, and technical developments. Microsoft and IBM are collaborating to make enterprise applications available on Microsoft Azure and IBM Cloud. MQ, Websphere Liberty, DB2, and IBM Pure Application Service are among the Microsoft Azure software options.
Latest Innovations in the Enterprise Software Market: a Snapshot
Artificial intelligence has become a vital feature of the majority of our stand-alone goods as the Internet of Things (IoT) has grown in popularity. It has become an indispensible element of daily life, and it is this indispensability that is predicted to shift the Internet of Things landscape to the Intelligence of Things. A multiplicity of industries, from automotive to agriculture, will be disrupted by the availability of new-generation smart devices.
Low-code platforms are being introduced. The so-called low-code platform is one of the newest software development trends in the computer sector. Low-code development platforms are intended to enable anybody with a concept and little to no coding experience to create their own software.
Enterprise Software Market Scope
| | |
| --- | --- |
| Metrics | Details |
| Base Year | 2022 |
| Historic Data | 2020-2021 |
| Forecast Period | 2022-2030 |
| Study Period | 2020-2030 |
| Forecast Unit | Value (USD) |
| Revenue forecast in 2030 | USD 123.41 billion |
| Growth Rate | CAGR of 10.7% during 2021-2030 |
| Segment Covered | Deployment, Function, Regions |
| Regions Covered | North America, Europe, Asia Pacific, South America, Middle East and Africa |
| Key Players Profiled | Hewlett-Packard Development Company, L.P.,,Epicor Software Corporation,,International Business Machines Corporation,,Infor Inc.,,NetSuite Inc.,,Microsoft Corporation,,SAP SE,,Oracle Corporation,,Unit4,,Sage Group, plc |
Key Segments of the Enterprise Software Market
Type Overview, 2018-2028 (USD Million)
Enterprise Resource Planning
Enterprise Software
Business Intelligence
Supply Chain Management
Web Conferencing Collaboration & Social Software Suites
Other Software
Application Overview, 2018-2028 (USD Million)
Order Processing
Procurement
Scheduling
Customer Information Management
Energy Management
Accounting
Region Overview, 2018-2028 (USD Million)
North America
Europe
Germany
France
UK
Rest of Europe
Asia Pacific
China
India
Japan
Rest of Asia Pacific
South America
Mexico
Brazil
Rest of South America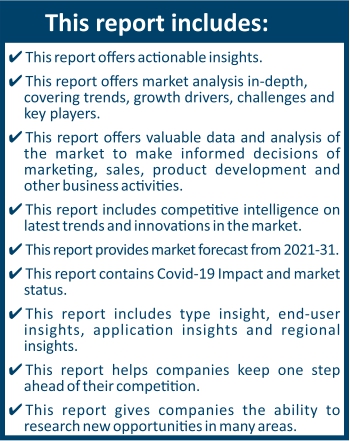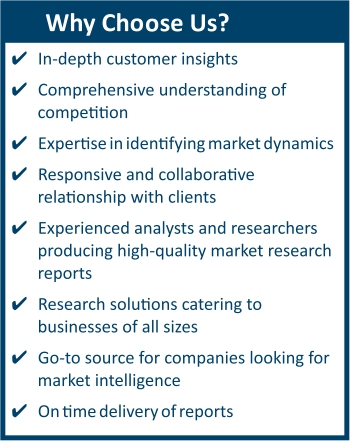 Frequently Asked Questions (FAQ) :
The global Enterprise Software market is expected to witness a compound annual growth rate of 5.95% from 2021 to 2028 to reach USD 629.27 million by 2028.
Cloud Segment accounted for the largest Enterprise Software market share
Some key players operating in the Enterprise Software market include Oracle, Red Hat, SAP, Mentor Graphics, Microsoft, Symantec, and IBM
The steady increase in data analytics and cloud computing is a critical factor driving the global Enterprise Software Market growth.