Because of its wide applications in industries such as home appliances, information and telecommunications technology, automobile, and so on, the EMP shielding will expand considerably.Various OEMs are driving market expansion by using various methods like acquisitions, sales contracts, and advancements such as new releases and product upgrades, among others.
Impact of Covid 19 and Market Status
During the Pandemic, almost every country had both extreme social isolation regulations and limited lockdowns. This has produced issues with the retail network. In general, the pandemic has impacted societal structures all throughout the world. It is currently extremely tough to handle ambiguity, change, and react to new and growing marketing difficulties. Some of the places were most impacted by the epidemic, which means that a large number of people would die in the future. COVID 19 has positioned the EMP Shielding market and RFI shielding components as forerunners in the new market.
Conductive coats and paints segment to have largest size in the EMP Shielding Market
Conductive coatings and paints are used to insulate non-metal surfaces from EMI. The electrical shield that has been built around the case keeps EMPwaves from conflicting with control signals. Conductive coatings and paints consist of materials like silver, nickel, graphite, and silver-coated copper. In conductive coatings, surface resistance is inversely proportional to coating thickness. As a result, conductive coatings and paints outperform alternative approaches, particularly in high-volume uses where cost is essential. Various electronic equipment and systems are also incorporated in cars, which is a major driver of the expansion of the conductive coatings and paints market.
The EMP Shielding Market to grow at the highest CAGR in Asia Pacific
Rapid industrialization and infrastructural development are propelling the rise of China's consumer electronics and automotive sectors, which is likely to drive desire for EMP Shielding solutions in the area. The consumer electronics and automotive sectors are the leaders in Asia Pacific, and the market for telecommunications and information technology is predicted to rise at a rapid pace in the future years. The region's economic development and reduced operational costs in nations like China and India are likely to stimulate demand for EMP Shielding technologies in Asia Pacific.
The Market for consumer electronics to hold largest shares in the EMP Shielding Market
During the projection period, the consumer electronics category is expected to have the greatest market share. EMPin the consumer electronics sector is caused by inadequate connections, different metal junctions, corrosion, and other sources of irregular electronic behaviour in a variety of electrical equipment and devices. RF equipment has high data density, making silent intermodulation reduction problematic. As a result, various EMP Shielding solutions are required to provide steady contact resistance, aid in the mitigation of passive intermodulation, and maximise signal integrity. The expansion of consumer electronic products, the accessibility of sophisticated goods such as wearable gadgets, and the requirement to conform with EMP Shielding rules are projected to be the primary drivers driving the growth of the consumer electronics EMP Shielding market.
EMP shielding is a method of preventing the leakage of a powerful electromagnetic field which can mess with sensitive electronics and messages. To isolate electromagnetic fields, electromagnetic interaction shielding can be placed. Most electronics are affected by electromagnetic interference, commonly referred to as RF shielding material, since it affects circuit performance.
The absorption of electromagnetic radiation employing items placed in the direction of electromagnetic interference is known as electromagnetic interference shielding. Increased worldwide defence spending by governments will benefit the EMP Shielding materials, since the product is utilised to protect military equipment from interference. By capturing incoming and outgoing interferences, various EMP shielding materials are employed to protect electrical gadgets from working poorly.
There are technological devices wherever we look. If they are not appropriately insulated, they can interfere with one another. An electromagnetic shield's primary objective is twofold. It separates a device's energy so that it does not harm other devices and prevents extraneous energy from entering. Electronics would not function properly or at all if shielding was not there. EMP Shielding is important because it can prevent blackouts and power faults, EFTs(Electrical Fast Transition) and static on phone lines.
During the projected period, the increased use of electric cars is expected to generate substantial potential for the EMP shielding market. The market for electric automobiles is experiencing a surge. In accordance with the IEA, around 2.1 million electric vehicles were sold. The electric car sector accounts for 2.6% of total automotive sales and is expected to reach 140 million vehicles worldwide by 2030. Additionally, the government is encouraging the manufacture of electric automobiles. Increase in demand of electronic goods is in turn increasing the demand of EMP Shielding market.
EMP shielding is used in consumer electronics such as cellphones, computers, personal drones, tablets, fitness trackers, GPS systems, and other electronic devices. Furthermore, rising per capita and disposable income have spurred demand for consumer electronics in both emerging and developed countries. From 2022 to 2027, the global EMP Shielding market is estimated to grow at a 5.4% CAGR, from USD 6.6 billion in 2022 to USD 8.6 billion by 2027.
Because of the growing demand for high-speed wireless connection, the 5th generation cellular network, or 5G, is the forthcoming technology that is anticipated to be implemented in various nations at different periods. By automating numerous network activities, this technology is projected to produce a slew of new applications, uses, and business cases. Controlling gadgets becomes more challenging as the frequency of electromagnetic waves increases. As a result, the use of a high-frequency spectrum in 5G technology would eventually need the development of stronger EMP Shielding solutions to safeguard electronic equipment such as cellphones, and chipsets.
The cost of testing compliance is frequently included in the price of EMP shielding systems.The total cost of the finished item is increased by this additional expense.Many electronic device makers consider EMP Shielding throughout the design process and then construct items that fulfil the target market's specifications. This will prolong the product's time to market and raise the ultimate cost of the item further. As a result, high EMP shielding prices impede industry expansion.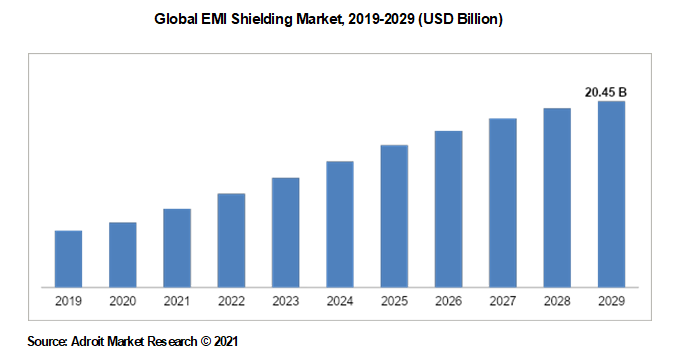 The worldwide EMP shielding industry is dominated by a variety of small and large-scale manufacturers and providers. The majority of businesses are implementing new methods and technologies based on extensive research and development, mostly to boost flexibility and manufacturing processes. Parker Hannifin (US), PPG Industries (US), Henkel (Germany), 3M (US), Laird Performance Materials (UK), RTP Company (US), Schaffner (Switzerland), and Leader Tech (US) are among the market's major players. To improve their market offers, competitors in the EMP Shielding industry have employed a variety of organic and inorganic growth methods, such as product releases, product innovations, collaborations, and acquisitions.
Latest innovations in EMP Shielding Market
Schaffner Holding announced the new FN3840 EMC filter, which is specifically developed for regenerative applications, in May 2021. The use of an LCL filter, such as the FN3840, decreases the generation of excessive current and voltage ripple and improves power quality.
PPG Industries purchased worldwide coating company Wörwag in May 2021. Through its customer-centric approach, the acquisition produced high-quality and long-term solutions. Both firms' complementing automotive and industrial applications contributed in extending PPG's product offering.
EMP Shielding Market Scope
| | |
| --- | --- |
| Metrics | Details |
| Base Year | 2021 |
| Historic Data | 2019-2020 |
| Forecast Period | 2022-2029 |
| Study Period | 2019-2029 |
| Forecast Unit | Value (USD) |
| Revenue forecast in 2028 | USD 8.6 billion |
| Growth Rate | CAGR of 8.6 % during 2021-2028 |
| Segment Covered | Methods, Industry, Material, Regions |
| Regions Covered | North America, Europe, Asia Pacific, Middle East and Africa, South America |
| Key Players Profiled | Parker Hannifin (US), PPG Industries (US), Henkel (Germany), 3M (US), Laird Performance Materials (UK), RTP Company (US), Schaffner (Switzerland), and Leader Tech (US) |
Key Segments of the EMP Shielding Market
Methods Overview, 2019-2029 (USD Billion)
Industry Overview, 2019-2029 (USD Billion)
Consumer Electronics
Automotive
Aerospace
Healthcare
Telecommunications and Information Technology
Material Overview, 2019-2029 (USD Billion)
Conductive coatings and Paints
Conductive Polymers
Metal Shielding
EMI Shielding Tapes and Laminates
Regional Overview, 2019-2029 (USD Billion) North America
Europe
Germany
France
UK
Rest of Europe
Asia Pacific
China
India
Japan
Rest of Asia Pacific
South America
Rest of South America Middle East and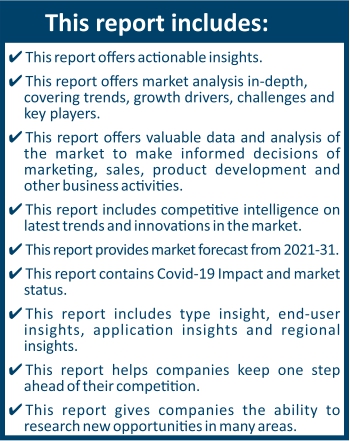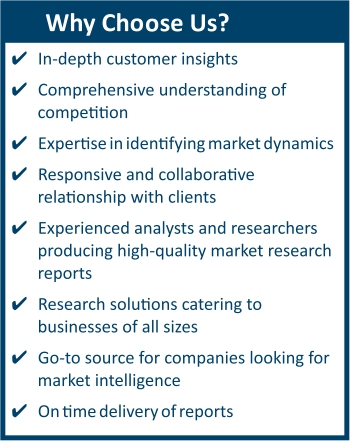 Frequently Asked Questions (FAQ) :
The emp shielding market is growing at a CAGR of 8.6% over the forecast period.
The top companies that hold the market share in emp shielding market are Parker Hannifin (US), PPG Industries (US), Henkel (Germany), 3M (US), Laird Performance Materials (UK), RTP Company (US), Schaffner (Switzerland), and Leader Tech (US) & among others.
To get latest version of emp shielding market report can be obtained on demand from the website.